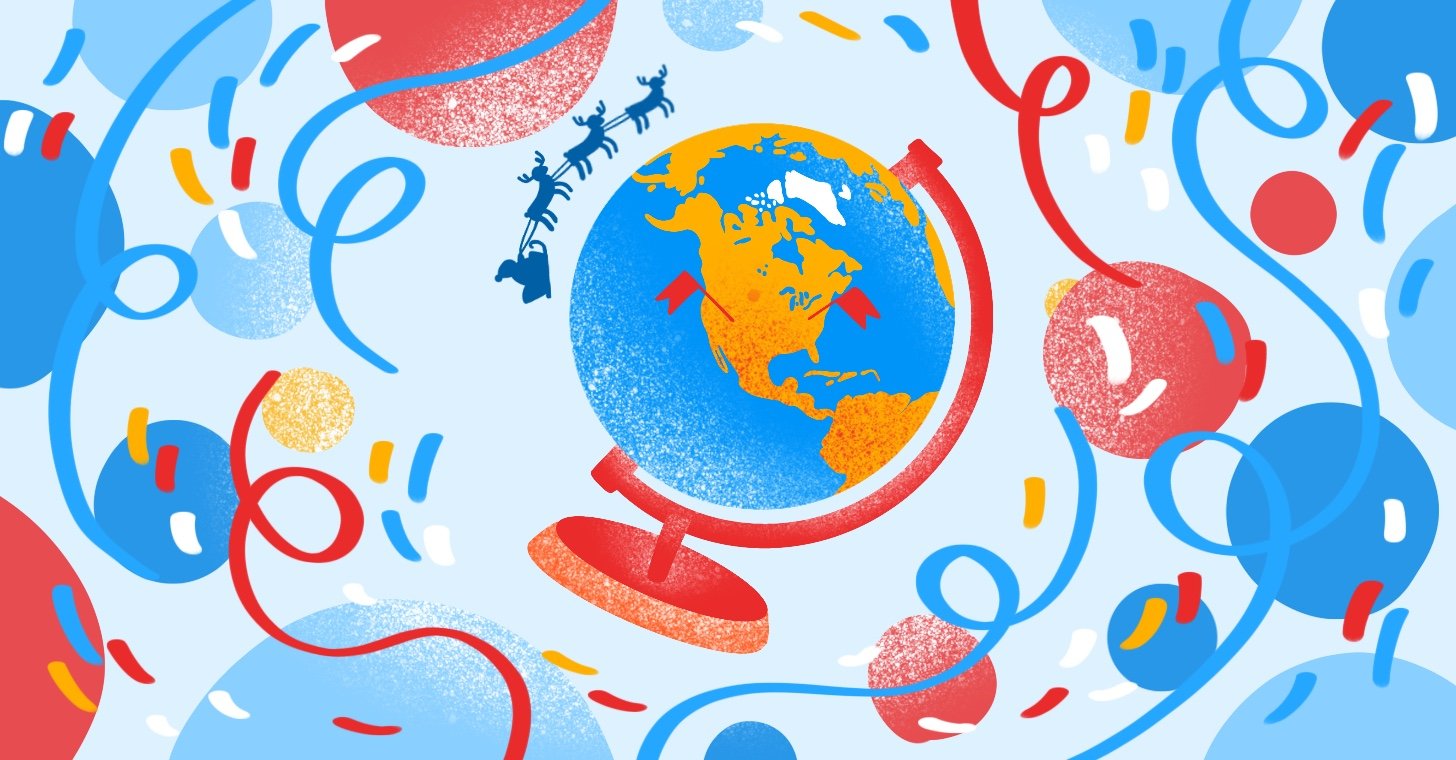 The Christmas season is undoubtedly a magical time of the year. Some people think it's the perfect time to head out into the world and fulfil their wanderlust, while others believe it's a great opportunity to spend time with family and friends.
Well, we think you might also consider a third, compromise option. You could book a trip with your family and friends to a new place and enjoy the festive period together.
Spice up your Christmas this year by visiting the United States of America. This country is full of friendly places that will make visitors and natives alike feel the warmth and love that comes with the yuletide season.
Having trouble deciding where to enjoy the best Christmas vacation in the US? In this article, we'll tell you about the best places in America to spend Christmas. You are sure to have a wonderful time in any of these places. All you have to do is choose a destination and book your flight. As icing on the cake, you can edit your Christmas vacation video with Movavi Clips – it's so much fun!
Let's dive in, shall we?
Best Christmas Vacations in the US
1. Solvang, CA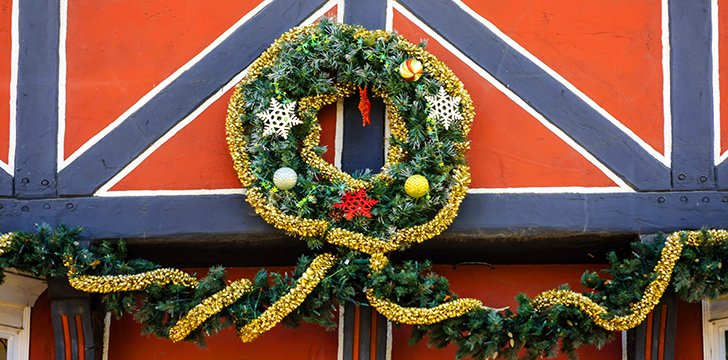 Celebrate your Christmas in this small town located right in the heart of Santa Ynez Valley. Solvang plays host to the Danish Julefest all Christmas long, making it a great destination to light up your Christmas. Hohoho!
2. North Pole, Alaska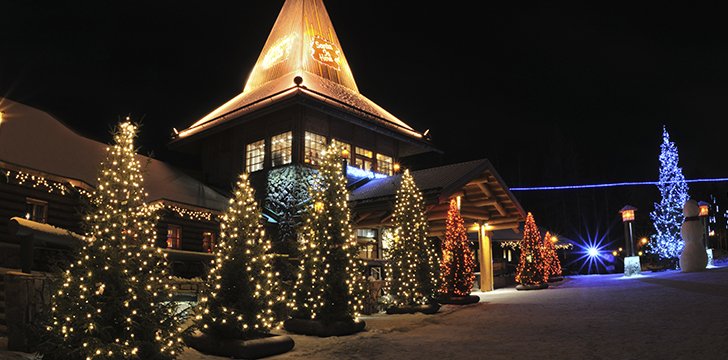 Of all the cities in the United States that go all-out to celebrate Christmas, North Pole, Alaska is the most magical of them all. Think Santa Claus isn't real? Then visit North Pole, and you'll have to rethink that. The Christmas spirit at North Pole, Alaska is on a whole different level that you can't get anywhere else. Every December, the town hosts a North Pole Christmas Ice Contest that attracts ice sculptors from all across the globe. The more people there are, the merrier it gets, right?
3. New York City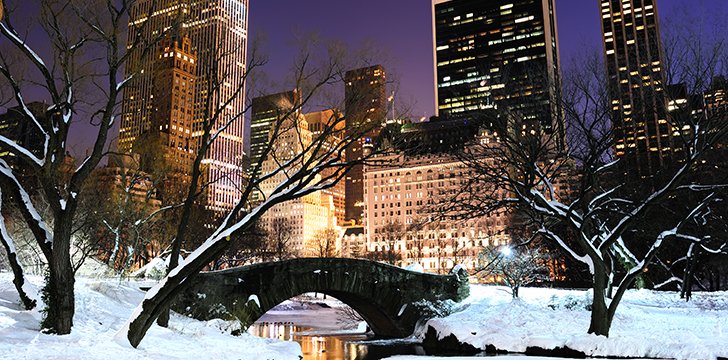 This is indeed one of the best locations to go for Christmas in the US. The city of New York is packed with Christmas traditions to keep the fun flowing all Christmas long – from the giant Christmas tree and ice-skating rink at Rockefeller Center to holiday-themed windows at the famous New York department stores. There couldn't be a better destination to celebrate Christmas in the US.
4. McAdenvile, North Carolina (Christmas Town)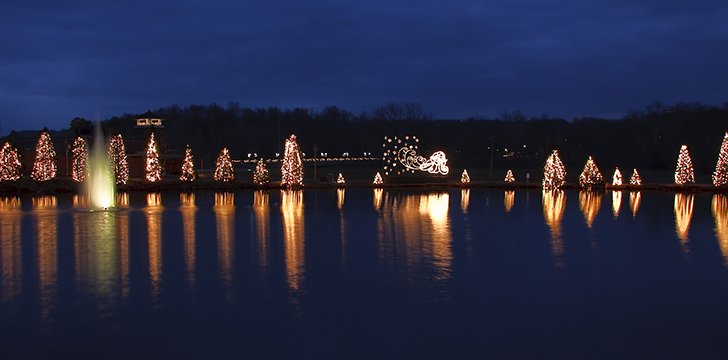 Every year in December, the town of McAdenvile transforms itself into a Christmas town – it literally changes its name to "Christmas town". The town is decorated with lots of lights and Christmas trees to ensure there is enough love and cheer for everyone in the town. No wonder Christmas town boasts of attracting over 600,000 people every year. If you find yourself in Christmas Town, be sure to be among the first 1000 attendees at the nightly shows - as there are lots of giveaways to be won.
5. Las Vegas, Nevada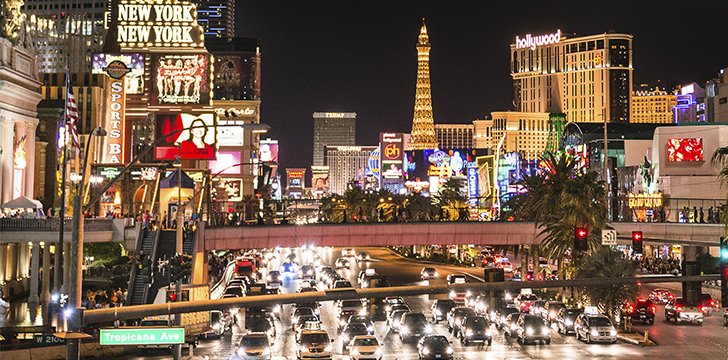 There is no doubt Las Vegas is one of the most popular destinations in the US for getaways. As Christmas sets in, the town transforms itself into a huge Christmas village decorated with Xmas trees, lights, and other Christmas-themed activities. Every attraction in this town is tinged with a little Christmas spirit to give a different feel from the normal entertainment you get when you visit Las Vegas. Where would you rather be?
6. Bardstown, KY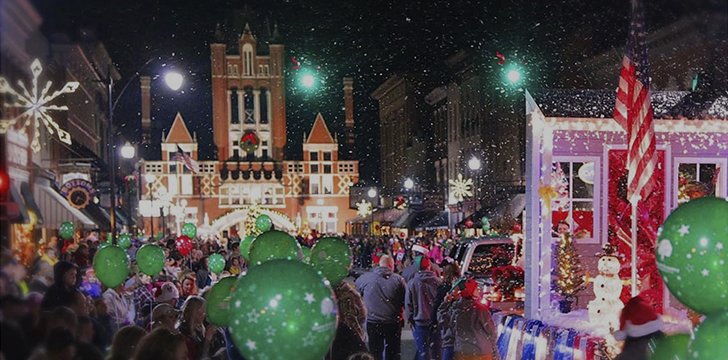 Thinking of where to go to for unlimited fun during Christmas or on New Year's Eve? Bardstown might just be the place for you. The town comes alive the day after Thanksgiving with the Light Up Bardstown celebration. It's never-ending fun! Christmas celebrations at Bardstown are filled with lots of Christmas-themed activities to keep everyone engaged and entertained all Christmas long. You don't want to miss this.
7. Alexandria, VA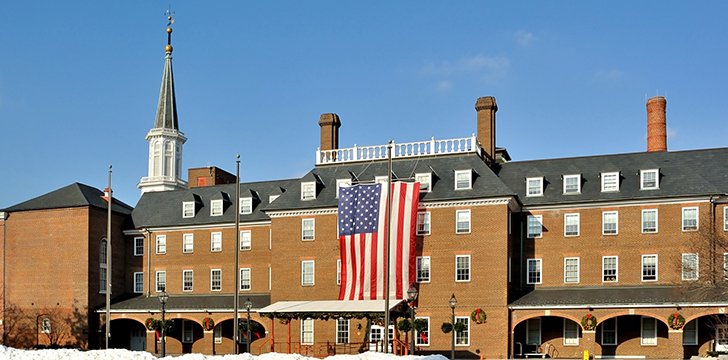 The small town of Alexandria is indeed the home of Christmas. Here you'll get to celebrate Christmas in style by attending multiple Christmas festivals. From the 17th Annual Holiday Boat Parade of Lights to the Campagna Center's 46th Annual Scottish Christmas Walk Weekend and every other activity in between, you are sure to make Christmas memories that will last a lifetime. Book your trip now!
8. Denver, CO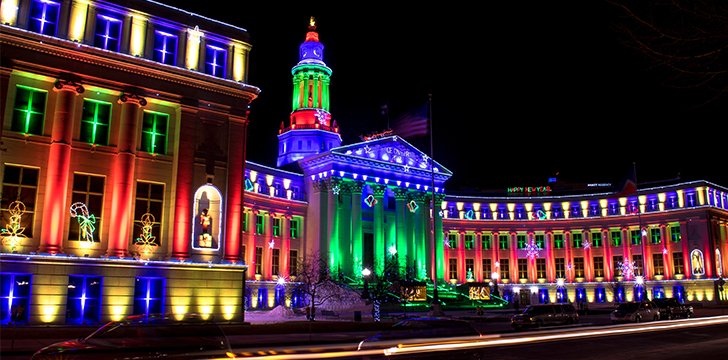 One of the best spots for a white Christmas is Denver, Colorado. In this historic mining town, you'll get to enjoy snowy rides through the mountains. You can also have a fun family time at the Zoo Lights, where kids can play their hearts out, and celebrate with high tea at the Brown Palace. So much fun in one trip!
9. Koziar's Christmas Village, PA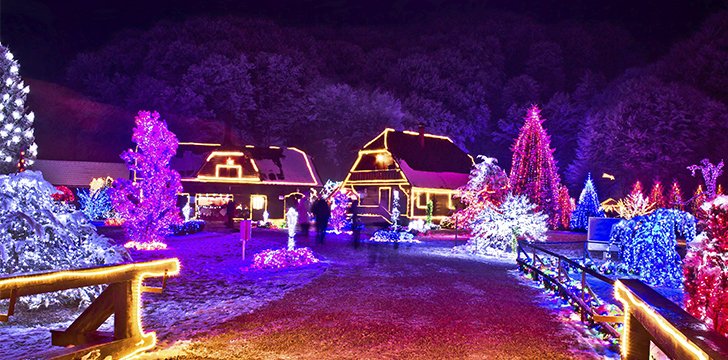 Want to see Santa in person? Then travel to Koziar's Christmas Village – the home of Santa. This small Pennsylvania town is the ideal spot for a family-friendly Christmas vacation. You'll get to enjoy international cuisine, fun-filled activities, and see lots of Christmas-themed attractions.
10. Orlando, Florida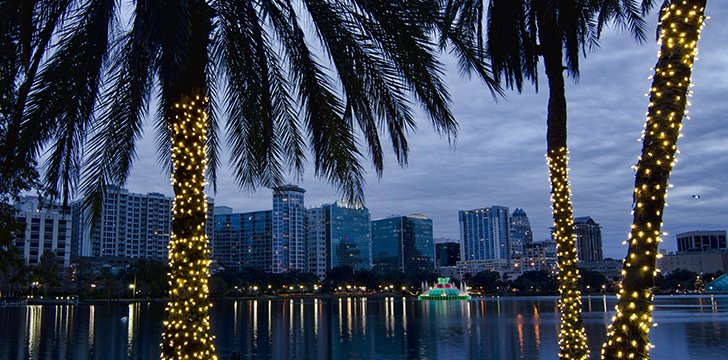 Orlando is definitely one of the most magical places to visit during the yuletide season. The town is filled with lots of attractions to cater to the needs of just about anyone – adults and kids alike. These attractions, together with the holiday spirit, are sure to leave you feeling wonderful all Christmas long.
---
There you have it – our recommendations for where to go for Christmas in the US. All you have to do is pick one of these Christmas destination ideas and pack your camera, because your family will definitely want to record this amazing time. And remember, you can easily edit your Christmas vacation video with the Movavi Clips app. Put the finishing touches to the endless parade of fun!
Download Movavi Clips for Android
Download Movavi Clips for iOS