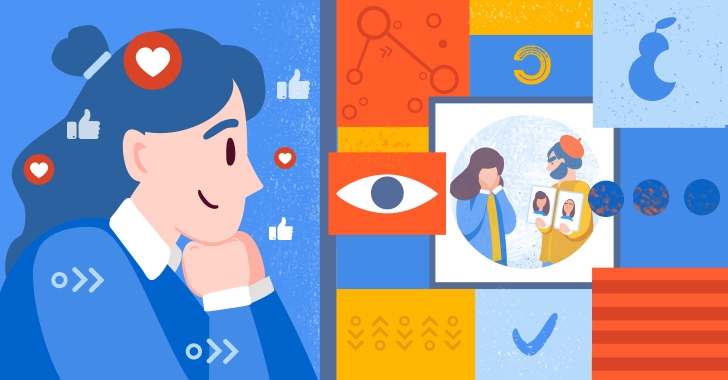 Every day, advertising gets more and more tedious. Advertisers are always trying to create new ways to grab customers' attention. One popular strategy to stop people from skipping advertisements is to use branded content. It can be an effective tool to promote your product on social media.
What is branded content?
First of all, it is not the usual type of advertising. It builds a relationship with the customer using emotions. The goal is to catch the viewer's attention and offer a product or service. This content can entertain, teach, or describe something. It may show or present an idea or an emotion. It makes use of videos and photos. If viewers engage with the original content, if they appreciate the idea on an emotional level, the company has achieved its most important goal.
The advertising message itself may not be even visible. The branded video content makes people see, feel and think about something that is related to the product or service on some level. You have probably seen such videos and not even known that they were advertising.
About branded video content
On popular social media sites, you can watch branded videos. There are a lot of them on Instagram and on Facebook. The number of views for this type of content is amazing. There are even more examples of branded videos on YouTube. They are not boring, so people pay attention to them.
We watch films to feel emotions. The basis of branded video content is emotion. We love and laugh, weep and feel blue. A lot of companies provide value to get value in return. They show their value in the video story to engage with people feel on an emotional level, creating an association between feel-good things and this or that brand. So, this kind of content is increasingly popular, and you'll find branded video content talked about everywhere.
Why use original branded content?
You probably scroll through thousands of advertisements every day. Quite often you won't consciously recognize branded content as advertising, especially if you use an ad blockers to prevent ordinary banner ads from appearing.
Branded content can be a mix of infographics, videos, and articles. Many publishers and advertisers use it as antidote to the revenue losses they are experiencing today. Years of experience has proved that it is a valuable alternative to ordinary ads, which users routinely ignore.
When to use branded content
The main feature of branded content is its atypicality and indirect approach. People are not irritated by these ads because they do not obviously promote a service or a product. Such content can offer value to people.
The use of branded content promotes your product subtly, through a story you want to know more about. It is like a short film. While you get pleasure from watching it, the advertiser makes a profit.
Coming up with an original idea
While the primary goal is still to sell, in branded content you should go for the soft sell. Take, for example, the story of Dove branded content. The company discovered a sad statistic – only 4% of women described themselves as beautiful. The product team decided to address this problem with the goal of changing the statistics. They created the idea that every woman is beautiful. In their video, they showed two sides of a person: how a woman describes herself and how other people describe her. There were two different pictures. And the other people's views were much more complimentary.
This campaign was the most watched of all time in 2013. It touched people's hearts. It appealed to women's emotions and created a story in which the brand name played a really minor role. It was a classic example of how to use branded content.
Another example, while more expensive, was equally effective. The luxury brand Burberry created a short film 'The Tale of Thomas Burberry'. It had the idea, it appealed to the emotions, it was beautifully filmed. It encapsulated the brand story in 3.5 minutes, complete with dramatic music and stunning scenes. It motivated viewers to want the brand's product without saying a word about the company.
Common mistakes
The most common mistake among newcomers to creating branded content is just to place a logo on something, exploiting something rather than entering into a true partnership. The goal is to find the golden mean between promotion of your brand and viewer engagement. Just putting a logo on objects is definite no-no in the world of branded content.
It is harder to entertain people with your content than just sell to them. It takes time and creativity, but the impact is significant. It's an important part of showing the value of the product. Some companies focus on money instead of warmth, happiness, sadness, or nostalgia, but you can't buy fake emotion.
The difference between branded content and traditional marketing content
Branded content and marketing content are not the same thing. The first is usually associated with entertaining content, with the intent of engaging viewers on an emotional level rather than just focusing on a product.
The second type – content marketing campaigns – focus on the service or product. In this instance, the content is more informative. It is focused on the pain and needs of the audience, and is about sales, not a brand positive picture.
It is not necessary to be a professional video maker to create valuable branded video content. There is a simple way – using Movavi Video Editor. You can improve your editing skills day by day. Start with editing video content for Instagram or YouTube, for example, to start managing viewers' perception of your products or services.
A positive image is an essential part of customers' trust in your business. As the years go by, we start ignoring typical advertising methods and want to see something new and creative. A brand or a company can use emotions to achieve this goal – watch your social media feed for successful examples of branded content and be inspired to create something special for your product.