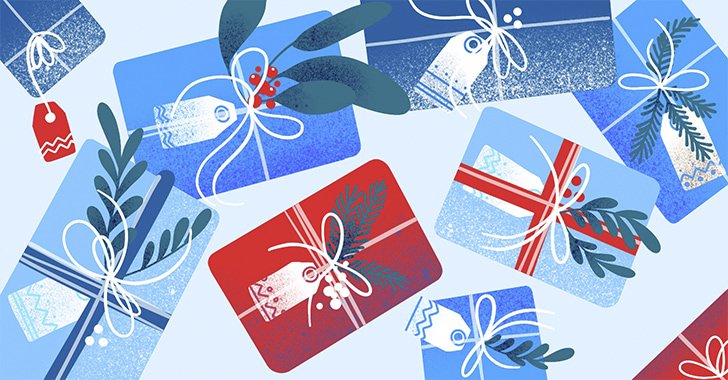 The festive period is filled with fun activities: from parties and visits to exchanging gifts and everything in between. Christmastime is the best time to express your love for your friends, family, colleagues, and neighbors, which is why we've put together some easy and inexpensive creative DIY Christmas gift ideas to make the gift-giving just a little less stressful.
Top 15 Homemade Christmas Present Ideas
There is something special about handmade Christmas presents. The love and care you put into the work are worth more than any gift item you might order from a shop. If you're thinking of making something special, you're in the right place. Here are a few inexpensive homemade Christmas present ideas that are perfect both for adults and for kids.
And for those who have yet to decide what special gift to make, here are some low-cost but unique homemade Christmas gift ideas to choose from.
1. A Simple Clutch Bag
Thinking of a great gift for a wife, a girlfriend, your mom or sister? Then this easy-to-make clutch bag is your best bet. A beautiful clutch can be used for storing hair accessories, a phone, makeup items, and more. Go for it!
2. Personalized Luminaries
The Xmas period is a time to spread love, smiles, and lights. Try making some beautiful personalized luminaries that will add soft light and coziness to any home. This is a good Christmas gift for anyone.
3. Rosemary and Grapefruit Scented Candles
Whether it's for mom, for sisters, or for friends, this is a lovely handmade Christmas present idea. These scented candles will ignite a special feeling as they fill their new owners' homes with warmth and coziness.
4. Keepsake Photo Box
Need an inexpensive but memorable gift that wouldn't take time to make? Try creating a keepsake photo box. It's a perfect gift for a boyfriend, your family, coworkers, or neighbors.
5. Christmas Video
In addition to handmade items, you can also make a Christmas video for your family and friends. Movavi Video Editor can help you create this unique Christmas gift. Your family and friends will feel the love every time they watch your home-made video gift. It's the perfect way to light up the Christmas holidays.
6. Glass Pendant Necklace
A glass pendant necklace will always do the trick. It doesn't need to be expensive. Remember the goal is to make something unique. With scrapbooking paper and a few minutes of your time, you can put together the most precious piece of jewelry. A glass pendant necklace works well for a person of any age, so you can make it for your mom, sister, wife, or best friend.
7. Terrazzo Style Slice Soaps
Add color to this yuletide with brightly hued terrazzo-style soaps. They are easy to make and come in different colors. This gift is not gender-specific, so it is a great homemade Christmas present both for men and women. Any mom or dad will love to get a gift like this from a daughter or a son.
8. Pineapple Bookends
Pineapple bookends look cute, complement any home décor and don't cost much to make, so you can make as many as you want for coworkers, friends, family, and kids. Who doesn't love bookends?
9. Brightly Colored Rosette Accessories
Show your girlfriend or wife how much you care by making these colorful accessories for her. It only requires duct tape and a little time, and you can create beautiful earrings, hair accessories, brooches, and rings. What better homemade Christmas present than these lovely accessories!
10. Marble Easel Calendar
Keeping track of the days with all we have going in our lives will be so much easier with this personalized marble easel calendar. It's a perfect gift for adults. You can customize one for co-workers, your father, mother, neighbors, or friends. Everyone loves a stylish handmade calendar. Give it a try!
11. Wood Vase
A cool wooden vase or basket decorated with brightly colored flowers is definitely a great handmade Christmas gift idea. Try to do it yourself! Surprise your loved ones with a wooden vase decorated with some sweet smelling brightly colored flowers.
12. Decorated Kitchen Towels
What better gift to receive from a daughter than these beautifully designed kitchen towels? Worry no more, this is the best handmade Christmas gift idea for your mom. It is ridiculously cheap to make and doesn't take up much of your time, so you should totally try this out.
13. DIY Lawn Dice Game
Want a gift for family game nights? Then try this fun lawn dice game. It is inexpensive and very easy to make. It's not just good for Christmas; it can be enjoyed on any family game night.
14. DIY Hand Warmers
This is yet another great DIY homemade Christmas gift idea for friends and family. These hand warmers are cheap and easy to make. You can make as many as you want. Be sure to use different colors and patterns to spice them up.
15. Personalized Photo Clock
A clock designed with your photos is a special and unique present. These personalized photo clocks will last a long time and will bring happiness to their owners every day. What are you waiting for? Get started already. Christmas is just a few days away!
16. Family Stamp Cutting Board
Wow your family this Xmas with this special cutting board with the family name stamped on it. It won't just lighten up their hearts, but also add a unique flavor to the kitchen décor. It's also a great Christmas gift idea for friends and coworkers. They would totally dig it.
Deciding on which present to make can be a huge hassle. With lots of gift items out there, you are for sure going to get lost in the decision-making process. But you can relax now: we've come up with a plan to ease the stress. We've taken the time to pick the best creative DIY Christmas gift ideas, with something for everyone – kids and adults alike. The good news is that these special gifts are not just inexpensive; they won't take much time, nand they'll really be appreciated. Good luck spreading the Christmas cheer!