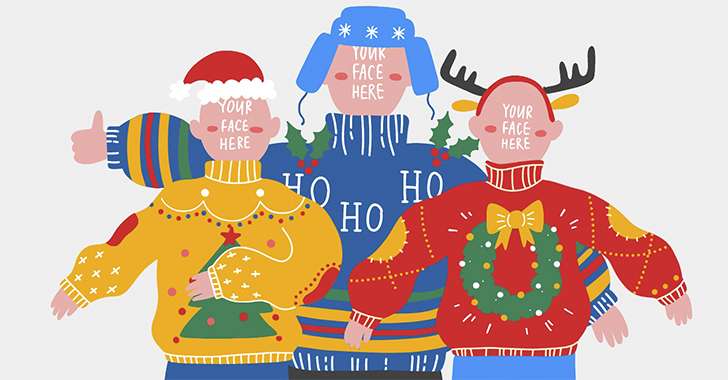 Got yourself a tacky Christmas jumper? Let's hope your friends have too, because it's high time you invited them to an ugly Christmas sweater party! You can make the invitations yourself – and we're more than glad to help. Get your Christmas party invitations: free templates just for you!
Download one of these printable templates and write in the date and the place – your friends will be pleasantly surprised to get and old-school paper invitation. In the digital age, however, it's easier to enter the text with the party's details using an editor and send out the cards via email or social network. You can take whatever approach appeals to you, including all kinds of pre-mailing editing.
Download ugly Christmas sweater party invitations
Customizing the Christmas Party Invitation Template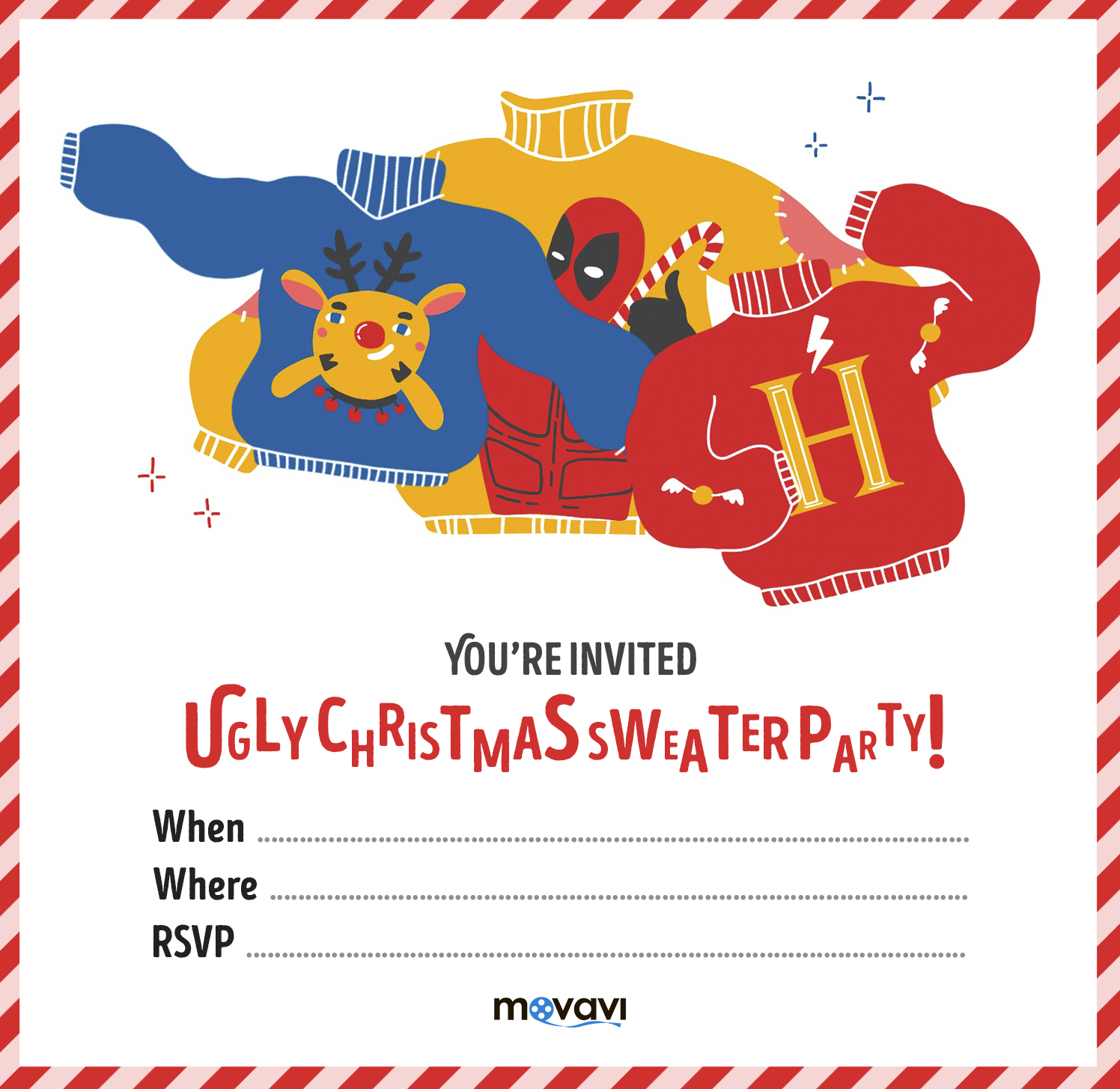 Make the invitation really personal by inserting your friends' faces in this funny cut-out! Here's how you can do it with Movavi Photo Editor:
Find the pictures that match the figures in the template, then open them in the editor one at a time.
Open the Change Background tab, use the green brush to select the face, and mark the rest of the picture with the red brush. Refine the edges, then make the background transparent. Do this one face at a time and save each as a separate PNG file.
Open the template, paste in the faces, and adjust their size to match the space.
Enter the text – choose from a variety of styles and fonts.
Save the invitation in the appropriate format – JPEG, PNG, BMP, or any other.
Invite everyone!
We hope these ideas will bring something new and exciting to your Xmas preparations. Happy holidays!