Best Free Stock Photo Sites
Modern websites, blogs, social media services, and newsletters always need new visual content. The easiest way to get it is to download amazing pictures from free stock image sites. Here we gathered the best free stock photo sites for you to choose from. These resources collect tons of images taken by photographers from around the world. Take advantage of the best royalty free images for your personal and work projects.
Where to Find Free Stock Pictures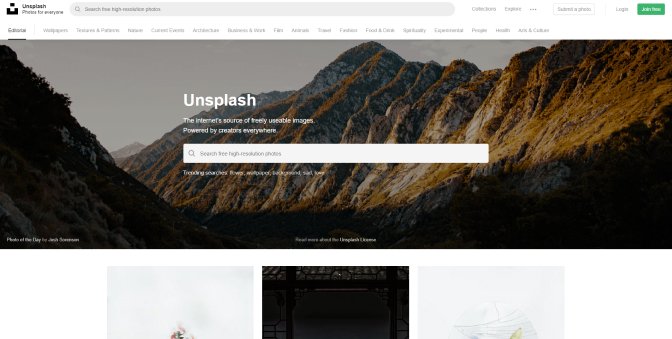 There are more than a million free stock photos on Unsplash. Pictures are taken by photographers from all over the world. You can download, edit, and distribute images for free. All photos are of high-resolution. Search for images by keywords and choose from dozens of pictures.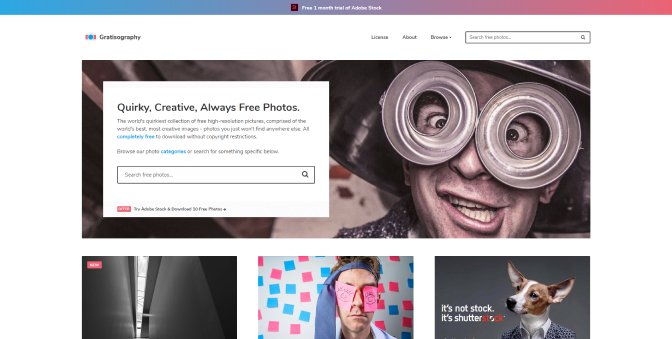 Gratisography is a free photo stock that calls itself a quirky one. The aim of the website is to gather images that are extraordinary and unique, rather than dull and boring. That's why its collection of high-resolution photos isn't large. You can download the pictures for personal and commercial use. All the photos are managed by Ryan McGuire, the founder of Gratisography.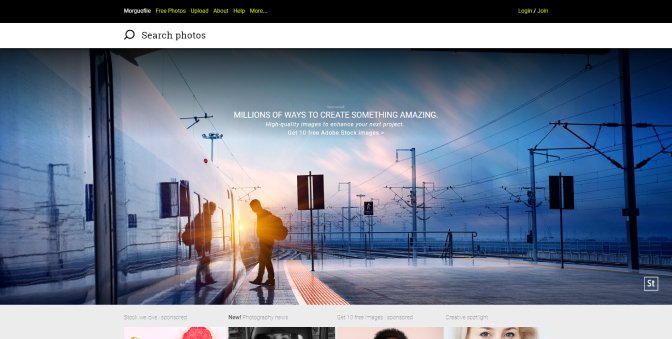 Morguefile holds over 350,000 free stock pictures. It was designed to build a community of talented people and exchange photos. Both professional photographers and amateurs can upload their works to the website. That's why not all the images may look professional to you. The resource is free to use for work and non-work purposes.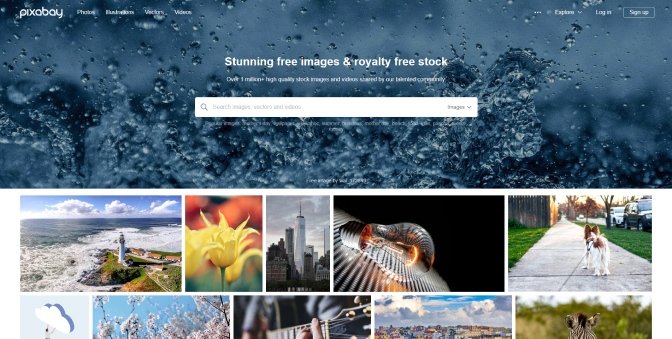 Pixabay has a huge stock photo collection which includes over a million pictures. It also holds free vectors, illustrations, and videos. There are filters to make your search more exact. You can choose the desired color, size, category, and orientation of images. It will help you browse through thousands of free commercial stock photos. It's possible to save, modify, and use high-quality images for free.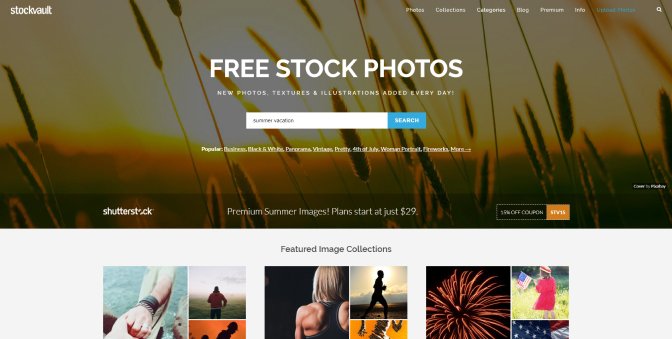 Stockvault is one of the image banks storing over 133,000 stock pictures, illustrations, and textures. Photographers, designers, and students worldwide can share their art on the website at no charge. New stock photos are added daily. You can search for images by collections.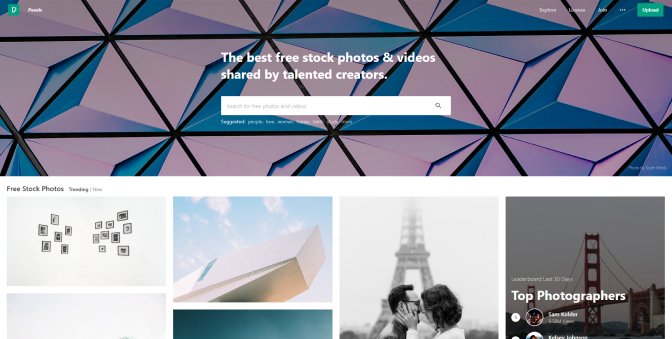 Another image library is Pexels. There's a large collection of free stock photos for designers. The authors of the site pick the photos very elaborately. Pexels has a convenient search engine to help you find whatever you want. You can choose the size of the picture to download. All images are completely free. You may edit the images as you like.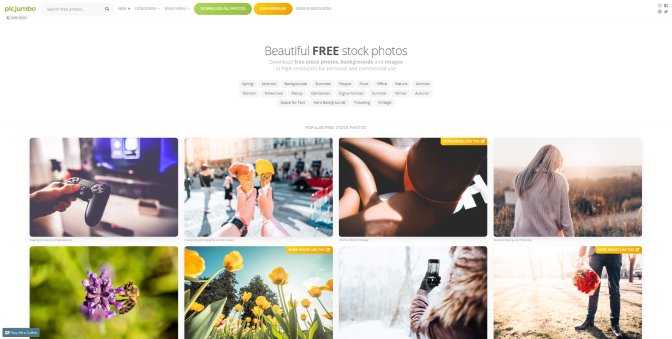 Picjumbo is an amazing source of free stock images. It is managed by Viktor Hanacek, photographer, designer, and freelancer. Most of the pictures are also taken by him. Picjumbo is popular for free stock photos for blogs and for marketing projects. You can browse photographs by tags or categories.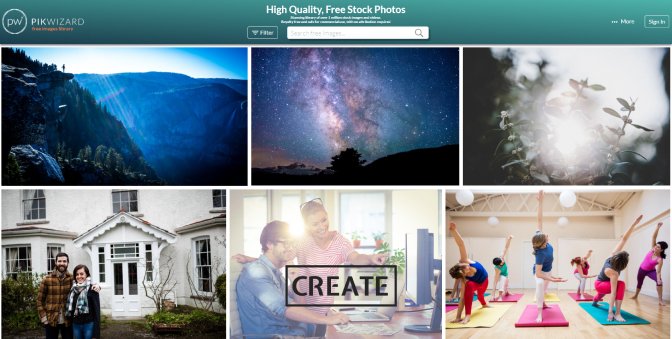 Pikwizard offers more than 1,000,000 stock photos and videos. Pictures can be used free of charge. You can download any images right away or edit them in an online Design Wizard at first. Photos are of really high quality.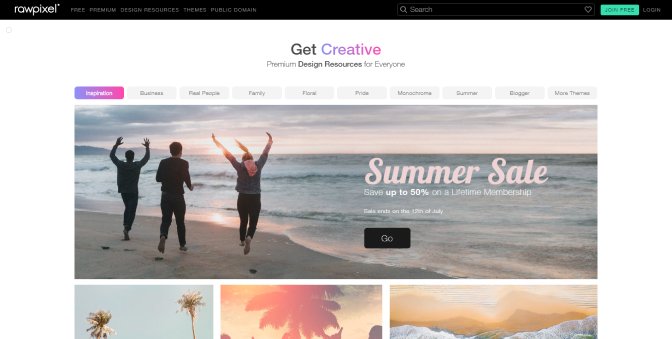 Rawpixel is one of the resources of stock pictures. The founders of the site seek to change people's minds about stock photography. The website holds the most diverse photos compared to any other image library. There's a free collection of pictures, illustrations, vectors, and PSD mockups. You can download for free up to 5 photos a day.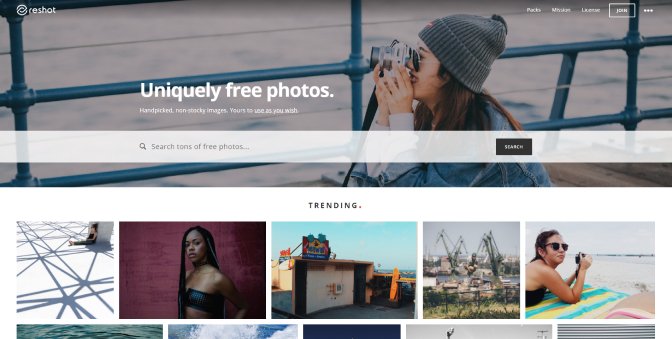 Reshot has thousands of free stock images. It aims at expanding a community of people who are willing to share and improve their creativity. All photos are granted a copyright license and can be used and edited for free.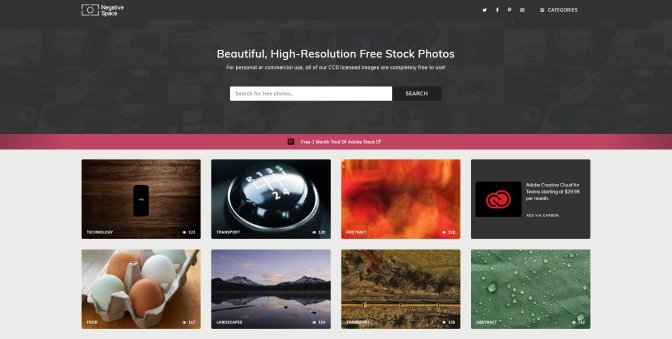 Negative Space is also about creating communities for users and picture-takers. Search for high-quality stock photos by category or color. All images are free and ready-to-use for personal and commercial purposes. New photos are added to the collection weekly.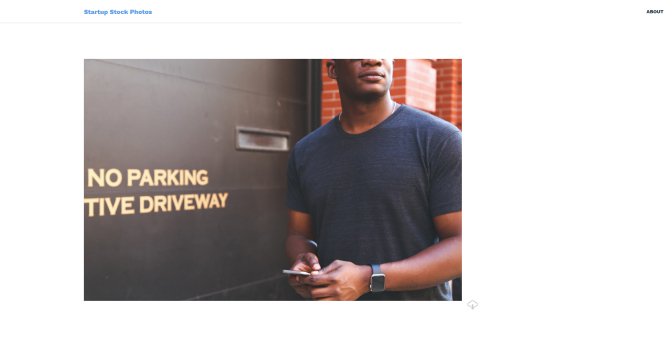 This stock library offers free stock photos for websites, startups, bloggers, and designers. You can use the images for personal and business needs.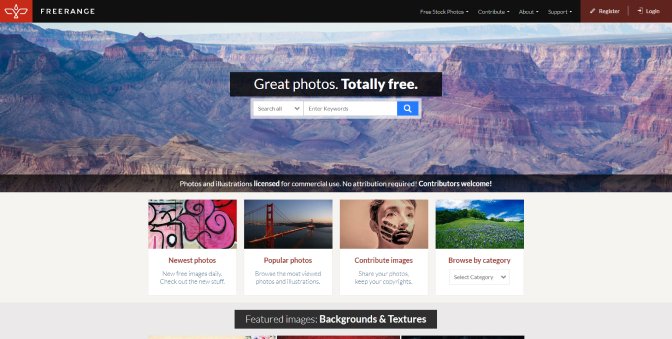 Freerange is an archive for royalty-free stock pictures. Photos are taken by the Freerange and freelance photographers. Images are picked, edited, keyworded, and uploaded to the website. You can filter pictures by category and keywords. Select the size for your photo before downloading it for free.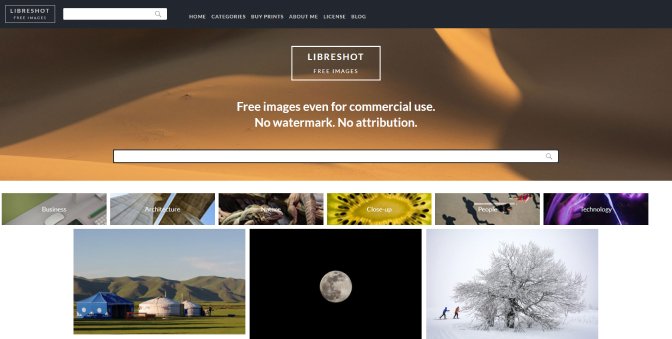 This is the photo stock created by Martin Vorel, an SEO consultant. He loves taking photos. That's why all of the images on LIBRESHOT are taken by him. There are different categories you can search by. The pictures are totally free with no watermark.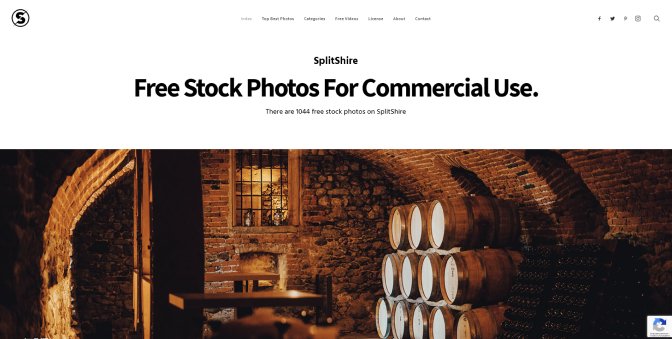 SplitShire holds thousands of beautiful stock images for commercial use. There are also some free videos. The website has a mission of sharing great content around the world. SplitShire states that you can use stock photos for websites, magazines, book covers, music artwork, and social media. You can search for photos by category. All pictures are free to download.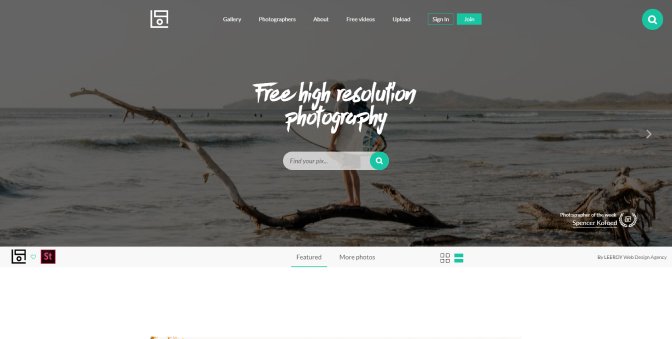 Life of Pix offers tons of free high-resolution stock photos and videos. Images are taken by talented photographers worldwide. Pictures are completely free with no copyright restrictions. You can filter your search results by tags, categories, colors, and orientation. New content is added each week.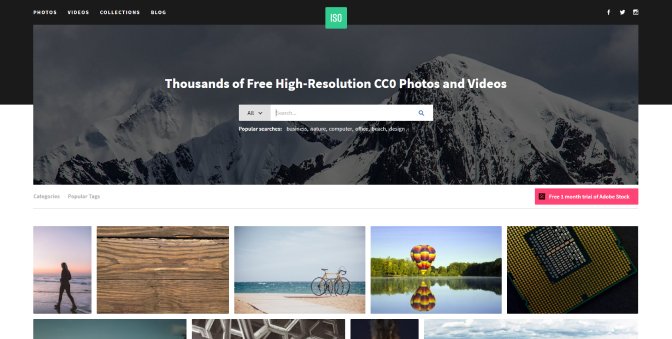 ISO Republic is a free collection of high-quality stock pictures and videos. The content is copyright free for commercial and non-commercial projects. You don't have to give attribution to the photographer.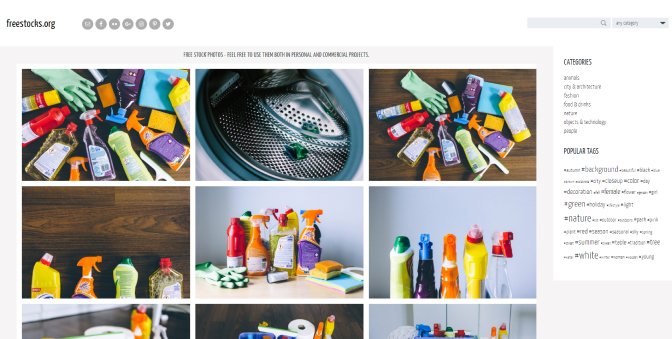 Another free photo stock is freestocks.org. It's run by three photographers. Pictures are royalty free and can be used personally and commercially. There's a good variety of images to suit any needs. You can browse the content by categories and tags.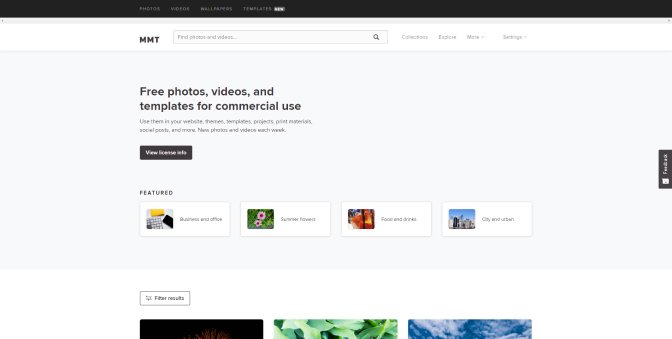 MMT Stock is a big library of free stock photos, videos, and templates. It was founded by Jeffrey Betts – a photographer who decided to post his work online. There are images sorted by color, orientation, and category. The site has a free collection of templates for Instagram and Facebook. You can edit and resize any picture online before downloading it.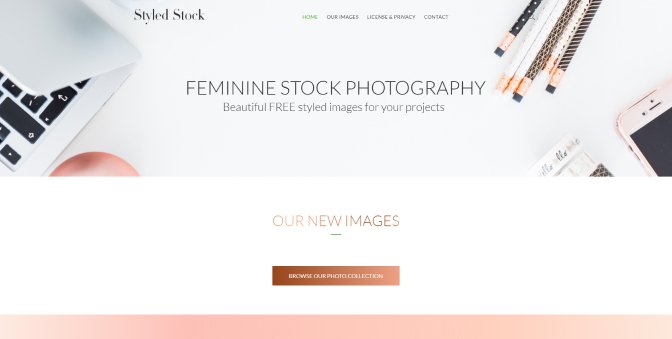 StyledStock is a feminine stock photography source. It holds pictures for blogs, social networks, websites, and newsletters. Use filters by category or color to find what you are looking for. All images can be used at no charge.
Photo Stock in Movavi Video Editor Business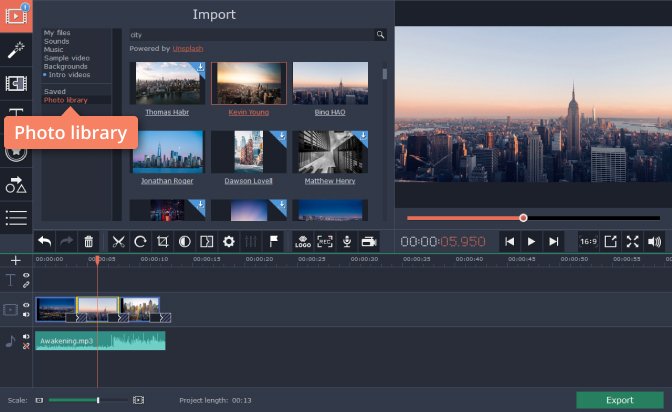 Movavi Video Editor Business is a video-editing app with a built-in photo stock. Search for beautiful free stock pictures right in our program. Open the Photo library subtab and find the images you need by keywords. You can either download stock images to your computer or use them for making a video. There's a huge collection that can suit any taste.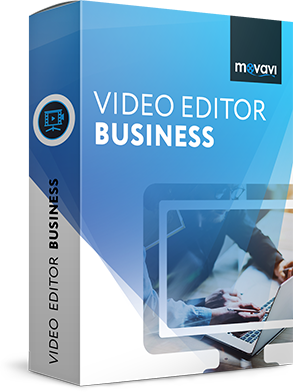 Movavi Video Editor Business
Create videos for your business, increase revenues
Make tutorial and marketing videos

Edit clips in a professional video editor

Save videos in any popular format

Upload video files directly to YouTube
See Other Useful How-to Guides