How to Make a 360-Degree Video: A Complete Guide
360-degree videos for YouTube and Facebook have become increasingly popular in recent years, allowing users to interact and more fully immerse themselves using VR technology that anyone can use. Before the advent of shareable 360° videos, people needed to use VR kits and were only able to share with other developers. Today, just about anyone can create engaging VR videos that are easy to share with the world.
If you want to know how to make a 360° video, this complete guide will show you all the steps you need to take from determining which type of video to shoot to selecting the right camera and software to complete the job.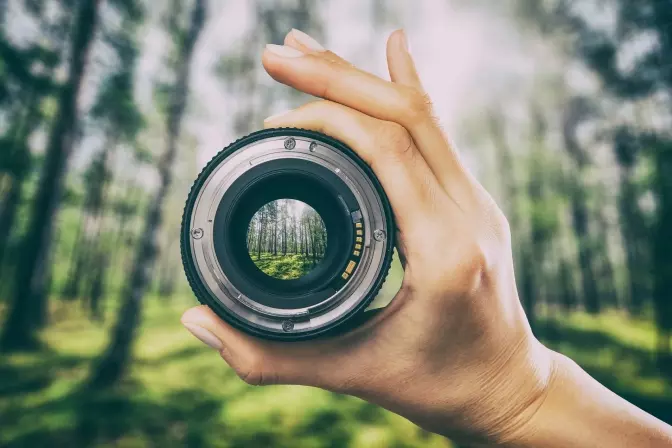 Create a 360° Video
So, how do you make a 360° video? There are certain types of videos that work better than others when translated into a 360-degree format. You will also need to consider which equipment is ideal for your video based on your technical requirements and budgetary constraints.
What Is a 360° Video?
A 360-degree video is produced using a kind of spherical video format that can make viewers feel as though they're within the video, particularly when viewing the video using a virtual reality headset. Some 360° videos are 2D, while others are 3D to make them even more immersive.
A majority of browsers currently support 360° videos, which enables YouTube and Facebook users to view them using a "magic window." Using this format, viewers can use their mouse to click and drag anywhere in the window, or they can move their phones in the direction they would like to look in the video when viewing a mobile version.
Users can get the most from a 360-degree video when using a VR headset. Some of the popular headsets on the market today include Gear VR, Oculus Go, and Google Daydream, along with more high-end models such as HTC Vive and Oculus Rift.
If you want to create a 360° video that can capture your audience and keep them engaged and entertained, you will need to take a different approach than you would with a traditional video format.
Which Stories Work Best in 360°?
Before you can create 360° videos, you will need to determine which stories are worth telling using this format. Some stories that could benefit from a 360-degree video may involve:
Locations That Viewers Would Want to Explore
If you want your audience to better understand the space within a video, whether in a cinematic experience or a documentary-style video taking place in a particular location, you can make 360° a video that will put viewers right there. For instance, you might film in a location that's unique, hard to reach, or a challenge to visualize, any of which can make a 360-degree video worth filming.
Creating the "Wow" Factor
Want to transport viewers with your videos and take them to someplace they've never been? You can evoke a sense of awe when you make VR videos that offer viewers an experience unlike any other.
Giving the Viewer a Unique Experience
People don't simply watch 360-degree videos; they experience them. If you can't create an effective unique experience using a traditional video and want to give your audience a chance to "live" in your videos, 360° videos are a good way to develop that experience.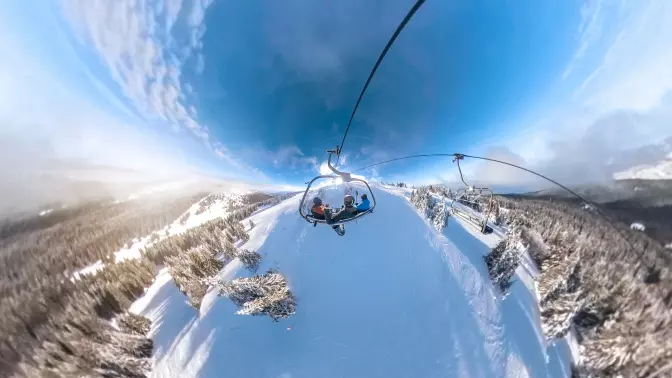 What Camera to Choose
If you're learning how to make 360° videos work, you'll want to find the right camera for your video. Keep in mind that certain platforms are only compatible with certain cameras. For example, YouTube will only work with four different cameras, including:
Ricoh Theta
Giroptic 360cam
Kodak SP360
IC Real Tech Allie
All four of these cameras cost around $300 to $500, and not all of them are readily available to the public.
If you would rather make your own 360-ready camera, you can create a rig using multiple GoPro cameras or others that together can create a 360-degree view when filming. Rigs aren't cheap, though, as you might spend up to thousands of dollars on a rig, depending on the cameras and rig equipment you use.
Choose the Right Software
In addition to a camera capable of capturing 360-degree videos, you also need to find the right editing software that's designed to work with this video format. There are plenty of software options available, including Movavi Video Editor Plus, which can give you all of the tools you need to edit and create top-quality 360° videos.
Some features included with Movavi Video Editor Plus include:
Chroma key for creating any background in your videos
Ultra HD video support for up to 4K resolution
Audio-editing capabilities
Color adjustment
Speed adjustment
Using this software, you can have full control over your video productions and easily share them on YouTube or other platforms. Note that Movavi Video Editor Plus doesn't support some types of 360° videos. In this case, we recommend that you convert your videos before editing.
Decide Where to Publish Your Video
Once you've created your 360° videos, you'll need to figure out where to share them. If you want to create an interactive social media post for a business or news story, you may benefit from sharing it on Facebook to increase traction on social media. On the other hand, if you want to create a more cinematic experience and help fully immerse your audience in your videos, YouTube may be the best platform. If you want to learn more about how to make 360-degree videos on YouTube or another platform, you can follow the instructions that each of those platforms provides before uploading.
A majority of viewers of 360-degree videos use mobile devices, because of their convenience and the compatibility of these devices with those types of videos. Catering to mobile users when publishing can be a great way to attract and engage a wide audience.
Figure out what you want to achieve with your video, which will help you determine where to publish.
Now that you know how to make a VR video in 360 degrees, you can begin to make your filmmaking dreams a reality.
Frequently Asked Questions
How Do You Make a 360° Video on Your Phone?
You can use certain apps on your smartphone to create a 360-degree video that's compatible with various platforms. For instance, both the YouTube and Facebook apps make it easy to film and upload 360-degree videos using your mobile device. While the options may be limited compared to videos made using high-quality camera rigs, you can still create fun, engaging videos with your phone.
Can I Turn a Regular Video into VR?
Certain applications such as Hulu and Netflix VR apps place 2D videos in a virtual space, whether it's a theater or living room environment with a virtual movie screen, which entails embedding as opposed to converting. On the other hand, you can convert certain 2D videos to 3D to make the video larger and wider, to the point where it feels more like an IMAX presentation.
Ultimately, there are limitations when it comes to converting traditional videos into VR. VR videos are often filmed using multiple cameras that together form a cohesive 360-degree view, and equipment and film crews are out of the picture during the filming process. Other videos may involve filming separate angles and spaces and bringing them together into one video during a long period of post-production. In any case, it's far easier to embed regular videos in a virtual environment than it is to create an immersive VR video using 2D videos.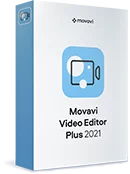 Movavi Video Editor Plus
Your next step in video-making
Edit video clips, images, and audio on a timeline

Add transitions, filters, titles, and stickers

Animate objects using keyframes, use more built-in media

Export videos in any popular format