Best iMovie Alternatives
iMovie, Apple's video editor available for Mac computers, is sufficient for many who want the most basic video editing capabilities, but there are certain things that iMovie can't do that other iMovie alternatives can. Do you find yourself asking, "What can I use instead of iMovie?" Regardless of what you're looking for in the ideal video editing software, there are plenty of apps like iMovie that can serve as the perfect replacement and enable you to create a great video. Whether you're making movies for fun or want something that the pros might use, there's no shortage of options for you.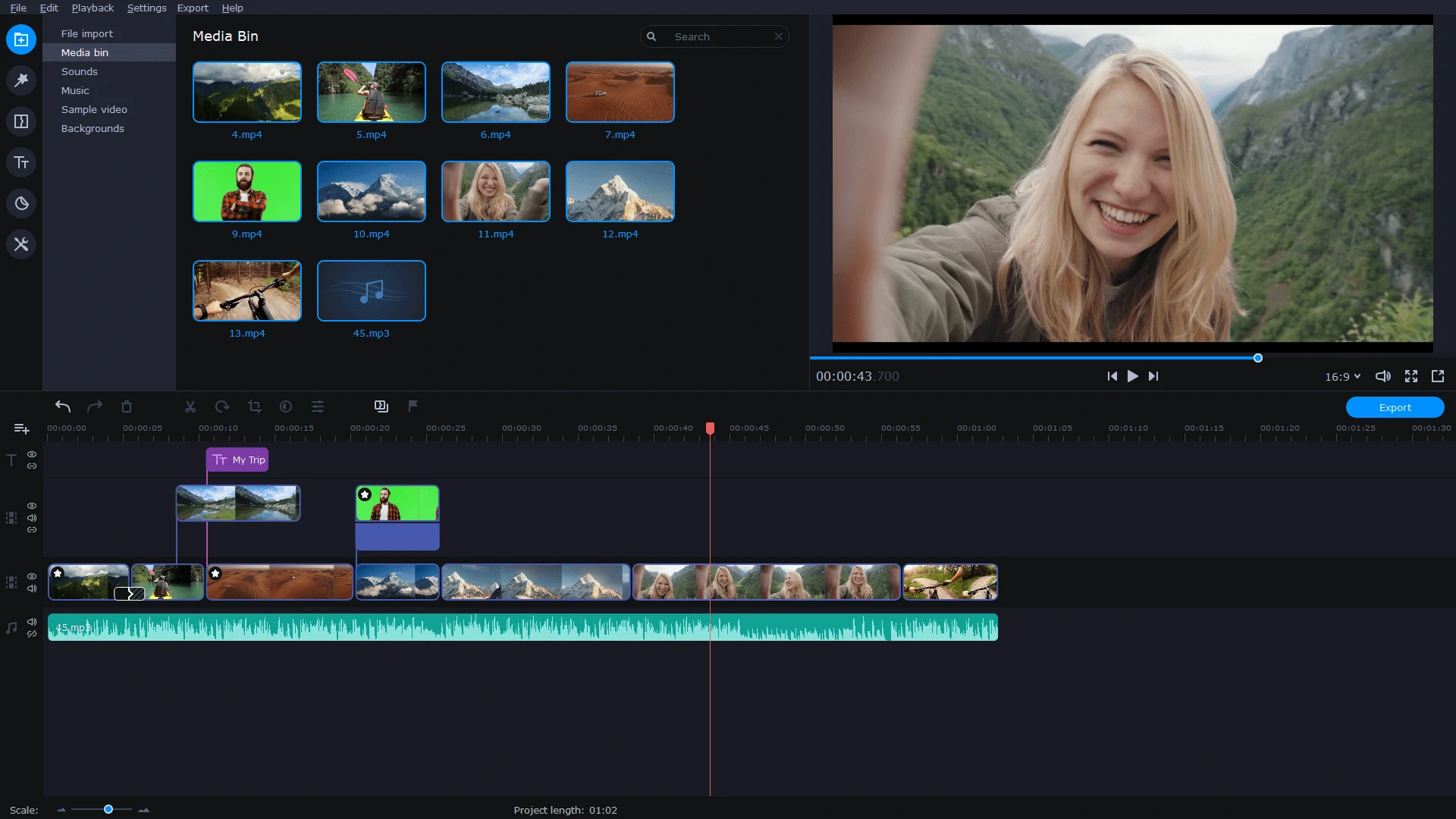 Apps Like iMovie
The following better alternatives to iMovie are listed in no particular order – each is a good tool to use depending on your preferences and video editing needs.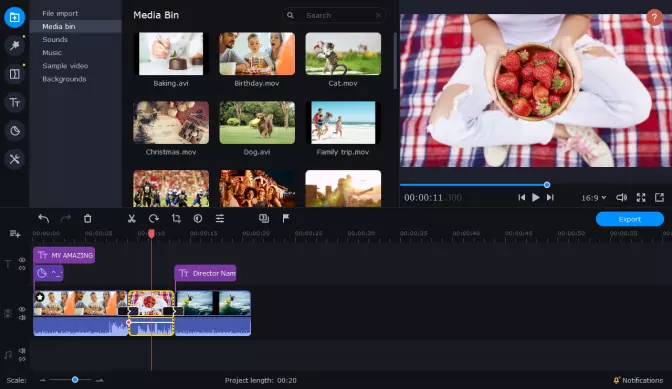 For a solid alternative to iMovie for Mac and Windows, Movavi Video Editor Plus can give you everything you need in a high-quality platform. You can easily convert ideas into engaging videos that you can then share on platforms like YouTube. You can also choose from plenty of effects, including slow motion and more, with animated titles, intros, and thematic stickers to personalize your vlogs. The editor also includes a chroma key to enable you to change the background in your videos.
Pros
Easy-to-use and highly accessible interface
A wide variety of effects
Makes it easy to enjoy the video creation process
Wide format support
Cons
The free trial version is limited to 7 days
Click the link below to read a detailed review.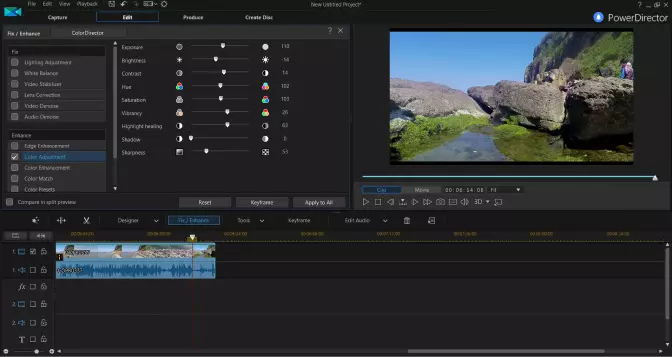 CyberLink PowerDirector is a fast and versatile video-editing software for Windows 10 and Windows 7 that includes a high-quality video creator and a video editor with some advanced features. Regardless of skill level, you can get a lot from this free iMovie alternative, including top-quality and unique animated titles, PiP objects, alpha transitions, particles, and more.
Pros
Professional-level video editing and production capabilities
The interface works with Blu-Ray
Gives you access to 500 built-in video effects along with templates, including a selection of title effects, animated themes, particle effects, and transitions
Can store as much as 10GB of data using the CyberLink Cloud service, which can help preserve your projects and templates for exporting
Cons
Some may find the watermark that appears on videos to be a nuisance
264 video files producing and importing is solely for Windows 7 and 8 or hardware platforms
Does not currently support audio track panning or 2K/4K-resolution H.264 video files
To read a more detailed review, follow the link below: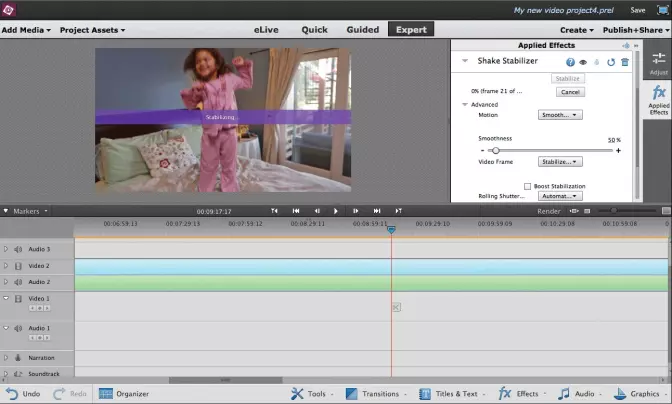 For another video editor like iMovie that can do a lot of what iMovie can't, consider Adobe Premiere Elements for both macOS and Windows. This video-editing app from Adobe comes with Auto Creations, a new start page and interface designed to make editing even more efficient, and faster performance with increased render speed. It's easy to use and can help you put together high-quality videos with plenty of features.
Pros
Easy and intuitive interface
Plenty of video effects to use
Audio-editing capabilities
The Guided Edits feature for both basic and advanced video-editing projects
Optimal stabilization control
Cons
Doesn't support HEVC in Windows
No screen recording or multicam feature
A lack of 3D and 360-degree VR editing that you might find with other Adobe products
For more details, read the review linked below.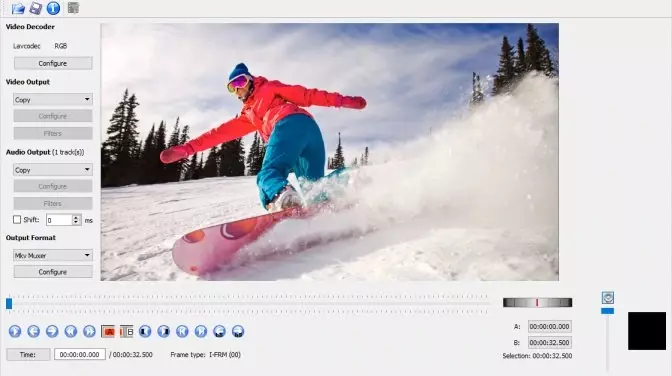 If you're wondering what is similar to iMovie and just as easy to use, Avidemux for Windows is a decent alternative to iMovie. Its interface makes it incredibly easy to jump into editing, even for beginners who are entirely new to editing. It's a great option if your projects don't require a lot of features, and you can use it to encode a video or configure audio for a specific speaker setup.
Pros
Simple program ideal for helping edit your existing videos
Fast save and export for video files
Cons
Lack of timeline makes it difficult to select a part of the source video used
Lacks a lot of effects and other features you might find with a more full-fledged editor
Here's a link to a review of the program by TechRadar.
Corel VideoStudio is software like iMovie that's available for Windows. This tool is especially good for increasing your videos' appeal through added audio, with a free music library available from Video Studio. You can also use over 1,000 different effects such as Stop Motion Animation, split screens, and attractive filters to enhance your videos, and you can even balance audio as you add dialogue or narration to your videos.
Pros
Includes over 1,000 different effects and filters
Allows you to play with video speed
Features easy multicam editing
Cons
Can be too expensive for many
Requires frequent updates
Video editing can be slow and inefficient
Below, you'll find a link to a review by PCMag.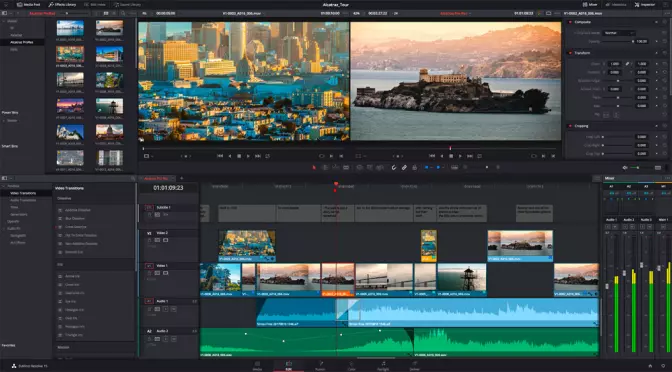 DaVinci Resolve is another iMovie alternative that you can use for Mac, Windows, or Linux. It's particularly ideal for colorists, as it's essentially a color grading program that includes a wide variety of color correction tools along with video editing and audio post-production tools. You can also export your high-quality videos on nearly any platform, including Vimeo, YouTube, or even movie theater projections.
Pros
One of the industry's top color grading tools
Quick processing
Multiple video formats and resolution options
Relatively low system requirements
Cons
The interface can be somewhat inaccessible for beginners
Isn't as compatible with other third-party software as other iMovie competitors
Can only get the noise reduction tool with the paid version
If you want to learn more about the program, follow the link below.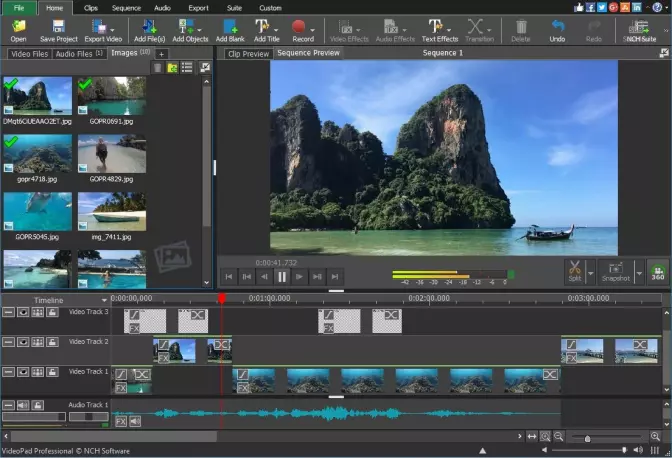 Often compared to Sony Vegas, NCH VideoPad is another advanced video editor for Windows and Mac that gives you access to plenty of effects. In addition to many advanced effects and filters, the software also supports many clip formats and allows for plenty of creativity. You can also directly upload videos to platforms like Facebook and YouTube.
Pros
A wide range of editing features
Fast results when editing with preserved quality
Doesn't negatively impact the computer's performance
Green screen capabilities
Cons
Slow upload speeds for videos to platforms like YouTube (some have reported taking as long as 12-18 hours to upload a 40-minute clip)
Potentially confusing audio editing
Not as precise as other video editors
Here's a link to a review by TechRadar.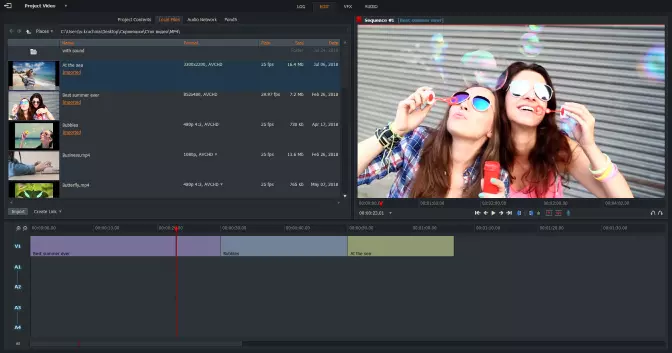 Searching for a decent free video editor like iMovie? Lightworks is a multi-platform editor for Mac, Windows, and Linux that can give you what you need for professional-level editing. The platform is an Emmy Award-winning non-linear editing system (NLE) known for its optimal versatility, and it's compatible with videos in 2K and 4K resolutions. The tool features plenty of multi-cam effects along with second monitor output.
Pros
It's free to use
Enables users to produce industry-standard videos
Includes over 100 video effects and it's highly organized
Works with top-quality video resolutions
Cons
Can be difficult to adapt to the non-linear format when used to other timeline video editors like iMovie
To read a review by TechRadar, follow this link: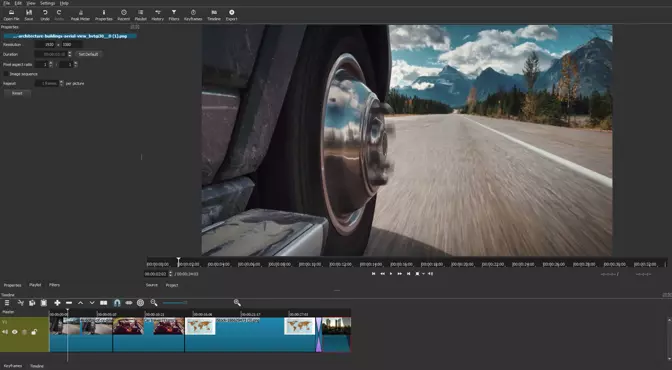 This iMovie alternative for Mac, Windows, and Linux gives you a lot for free as an open-source video editor. You can choose from many video output formats, with plenty of effects to modify your videos, including a chroma key. If you're looking for a good basic video editor that's easy to use, Shotcut is a good option.
Pros
More powerful than many other free editors
Offers a selection of filter effects and a chroma key
Plenty of output formats
Cons
Not quite as intuitive as more comprehensive apps
Inability to share videos on popular platforms directly from the app
No 3D or 360 VR editing capabilities
Not many transitions to choose from
Read the review linked below to learn more about Shoutcut.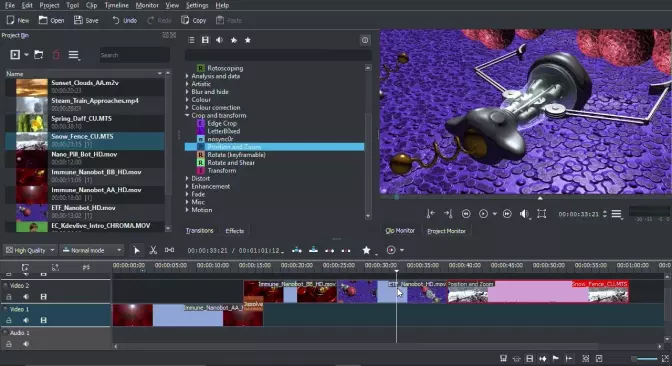 Kdenlive is a reliable open-source video editor for Windows, Mac, and Linux, and it's powered by the Slant community. It may not be as powerful as some professional-level editors and other programs similar to iMovie, but it offers plenty of features and a good platform that includes alpha manipulation, video live track editing, and audio editing capabilities.
Pros
Open-source with licensing under GPLv2, built on other projects such as FFmpeg
Ideal for audio editing seeing as you can edit audio clips the same way you would video tracks
Plenty of features
Cons
No support for multi-framerate video editing
Doesn't automatically update using a package manager, requiring users to visit the website for the latest version
Doesn't work as well in Windows as the Mac or Linux versions
Follow the link below to read mpre about Kdenlive.
Give Movavi Video Editor Plus a Try
We've found that these are the 10 best apps similar to iMovie – check them out, maybe some of them will prove even better than iMovie for your purposes. Movavi Video Editor Plus is a great option for many filmmakers, both amateur and professional. Although it isn't freeware, there is a free trial version available. Try it today and see which iMovie replacement works best for you.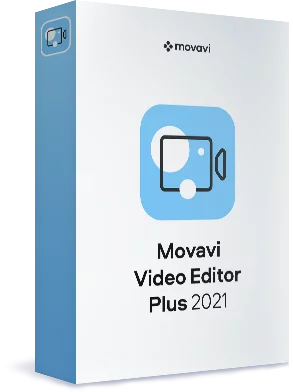 Movavi Video Editor Plus
Your next step in video-making
Edit video clips, images, and audio on a timeline

Add transitions, filters, titles, and stickers

Animate objects using keyframes, use more built-in media

Export videos in any popular format
* The free version of Movavi Video Editor Plus has the following restrictions: 7-day trial period, watermark on the output videos, and, if you're saving a project as an audio file, an ability to save only half the audio length. Learn more
See Other Useful How-to Guides