Screencast-o-Matic Review
Sometimes when you're on the go is when the best ideas hit you. So, you need a way to remember it. What better way than to record your idea? Don't worry. We're here to help with that. In this Screencast-o-Matic review, we will compare the free and paid versions of this program and give a free alternative – Movavi Screen Recorder.
Screencast-O-Matic Screen Recorder Overview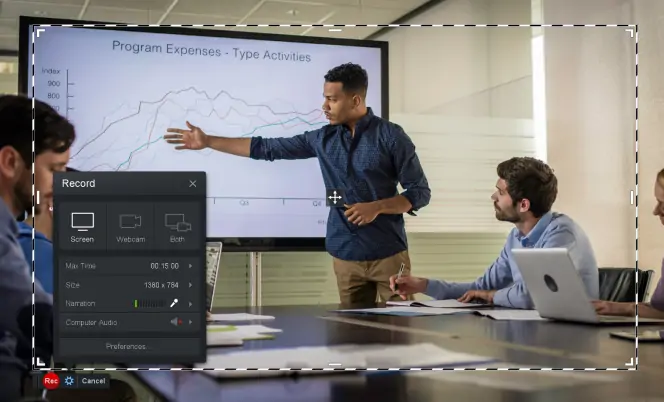 Here's the great thing about Screencast-O-Matic: you can use it to edit your videos using our software that's launched from your browser. The software offered by Screencast-O-Matic has been used frequently in education to create videos for flipped classrooms, lecture capture, bi-directional student assessments, and student video assignments. These aren't the only uses for the software, though. Here's the secret: you can simplify your communication through video, and Screencast-O-Matic simplifies the creation of videos. Is Screencast-o-Matic safe? Yes, and it has been beneficial for over 9 million users across the world.
Screencast-O-Matic: Free/Full Version Comparison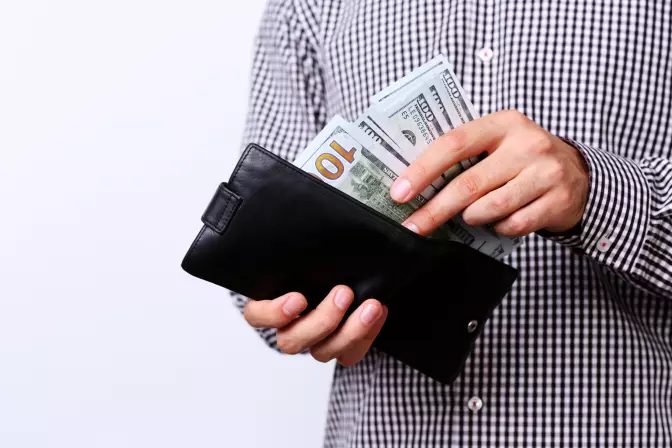 Free Version
Under the free version, you get almost all the options for screen capture, including screen and webcam recording in the window or fullscreen modes, screenshots (area, window, or full screen), basic video-editing tools, the possibility to save the recording to your device, the ability to publish the video to Screencast-O-Matic, YouTube, and G Drive, and quick share to Facebook, Twitter, and G Drive. You'll also get 30 tracks for your music library. You can also use the screenshots tool. You'll also be able to customize your thumbnails and create content channels, share linkable notes and embed videos in your site or blog. Your storage space per month is 25 GB.
Full Version
There are two paid pro versions: Deluxe ($1.65/month, billed annually) and Premier ($4.00/month, billed annually). For the Deluxe version, you get all of the features from the free version, plus the ability to zoom in while recording. You'll have access to the entire music library. You can also publish to Dropbox and Vimeo, as well as draw while recording. The recording part is excellent because you can make videos that are more than 15 minutes, the watermark is removed, record system audio, create GIFs, automated speech-to-text captioning, and script tool. You'll be able to hide the cursor or change its color, add music and sound effects, edit multiple audio tracks, cut, copy, and paste video segments, switch to picture-in-picture mode, zoom in and out, and more.
For the Premier version, you get all the features from the Deluxe version. You also get a stock library. You'll get access to a custom video player. Here, you can access ad-free playback pages, use your brand and domain on video pages, and upload videos longer than 15 minutes. You'll get 100 GB of bandwidth per month. Finally, you get a secure backup of recording to online storage and auto-transfer of mobile app recordings to the desktop video editor.
| Feature/Version | Basic | Deluxe | Premier |
| --- | --- | --- | --- |
| Price | free | $1.65/month | $4/month |
| Webcam recording | | | |
| System audio | | | |
| Screenshots | | | |
| Captions | | | |
| No watermark | | | |
| Storage | 25 GB | 25 GB | 100 GB |
| Music library | 30 tracks | Stock library | Stock library |
We hope our Screencast-o-Matic review answered most of your questions. But if you're looking for another option, we've got one. Introducing Movavi Screen Recorder.
Free Alternative: Movavi Screen Recorder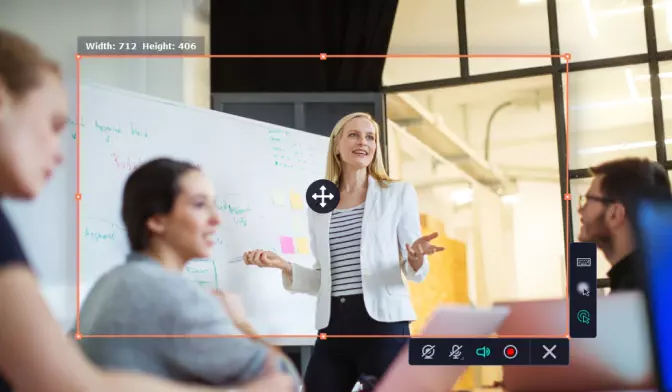 There's a lot of options with the free version of Movavi Screen Recorder. You can also get the Movavi Screen Recorder+Video Editor Plus bundle, where you can get advanced editing features. Here's what you can do with the screen-recording software for Windows.
Create Screencasts. Use the recorder as a tool to capture video screens. You can grab your voice using your mic, face with the webcam, and record sounds with system audio. Webpage screenshots can be grabbed with the free extension offered – Movavi ScreenShot.
Record Only Audio. You can record sounds separately from the screen recording using the computer or mic.
Capture Your Webcam. You can capture webcam output without screen recording. Use the webcam to take a picture.
Schedule Recording. This is great because you can choose the date and time to start recording, as well as set a time limit.
Grab Separate Streams. You can record audio and screen. You can do this individually or all at once.
Draw on Videos. You can use the software to draw on the video, even as you record it, enabling you to add important drawings to tutorials and create engaging videos.
Share in a Second. You can upload your videos to YouTube or G Drive, as well as send share links to colleagues, friends, family, and, well, anyone. Screenshots can be shared using social media.
Show Keystrokes and Mouse. When you're trying to show how to do something, you need to be able to show your keystrokes and mouse movements. You can do that with Movavi Screen Recorder.
Convert with SuperSpeed. Use the SuperSpeed tool to convert the video.
Screencast-o-Matic and Movavi Screen Recorder: Comparing Free Versions
| Feature/Program | Screencast-O-Matic | Movavi Screen Recorder |
| --- | --- | --- |
| Webcam recording | | |
| System audio | | |
| Screenshots | | |
| Drawing while recording | | |
| No watermark | | |
| Video length | 15 minutes | Unlimited |
There's a lot of information here. However, it's important to know that the Movavi Screen Recorder is identical in many ways to Screencast-O-Matic and can be beneficial in helping you create amazing videos for a variety of reasons. You'll want to take advantage of either the free or paid options because both help meet different needs. After all, the goal is to create engaging videos that can help express your message.
Frequently Asked Questions
Is Screencast-o-Matic free?
There is a free version of Screencast-o-Matic, and it's quite feature-rich. However, there are Deluxe and Premier versions available for those who want more.
With the free basic version of the program, users can record their screens for 15 minutes (a watermark will be added to the video), take screenshots, use 30 tracks from the music library, and take advantage of their 25 GB storage space per month.
The Deluxe version ($1.65/month) offers the same features but also allows users to record system audio, zoom in and make drawings while recording (no watermark is added to the final video). This version of the program also grants access to the complete music library and provides users with more video-editing tools.
The Premier version ($4/month) includes all the features from the Deluxe plan and, of course, offers some exclusive ones: 100 GB of storage space, access to a custom video player and stock libraries, the possibility to upload videos longer than 15 minutes, and more.
How much does Screencast-o-Matic cost?
The basic version is free to use, the Deluxe version is $1.65/month (billed annually), and the Premier version costs $4/month (billed annually).
What is Screencast-o-Matic used for?
Screencast-o-Matic is a screen-recording program that you can use to record your screen and webcam and then edit the final video.
Can Screencast-o-Matic record videos?
Yes, it can. Screencast-o-Matic can record your screen and your webcam. To record videos with this program, just play them on your computer and launch the screen-recording process.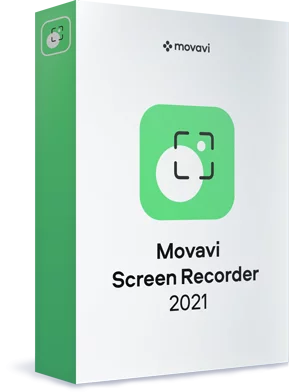 Movavi Screen Recorder
The perfect way to record from your screen
Capture video from your computer screen

Grab sound from multiple sources

Save recordings without quality loss

Export videos in any popular format
Disclaimer: Please be aware that Movavi Screen Recorder does not allow capture of copy-protected video and audio streams.