YouTube Thumbnail Size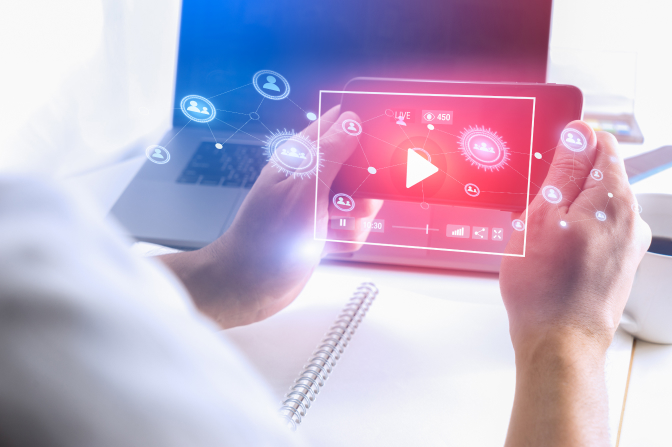 A video thumbnail is a very powerful tool which can help you significantly increase your viewership – and which quite a lot of amateur bloggers recklessly ignore. Imagine it is your business card - this little thing may as well be the key factor in forming the first impression of you as a professional. Same applies to thumbnails. Unfortunately, quite often that perfect image that would suit your video best does not match the YouTube thumbnail dimensions. The good news is that every image can be adjusted to YouTube thumbnail size as long as you utilize the right techniques and instruments.
YouTube thumbnail got its name predictably from an actual human thumbnail, as this name stands for the reduced-size image that is about as small as the object it was named after. Basically, it acts as a book cover for your video. Consequently, having more attractive thumbnails results in more viewers clicking on your content.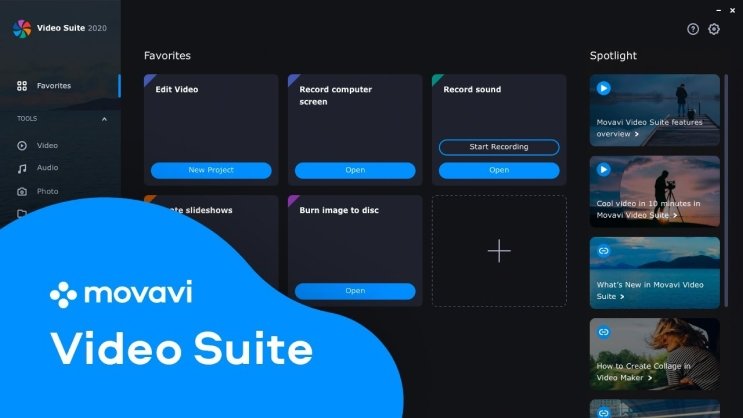 YouTube Thumbnail Dimensions
The perfect thumbnail size for YouTube was long ago been defined by the platform itself. The rest of the recommendations can be found there too. Follow our list of recommendations to make sure your image fits the requirements from the first attempt.
Best YouTube Thumbnail Size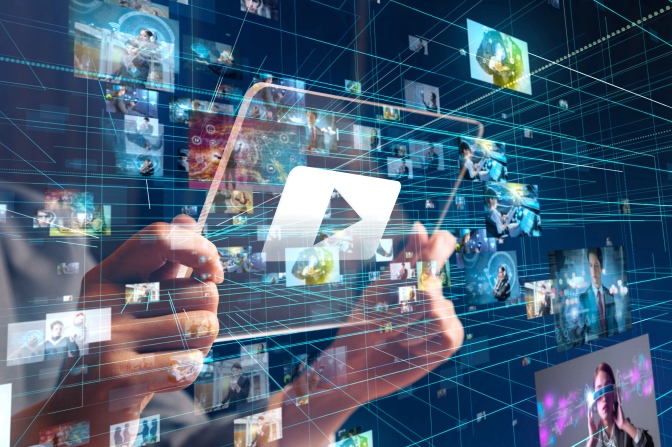 So how big is the YouTube thumbnail? The golden rule is that its size of the image that you are planning to use should be 1280 pixels wide and 720 pixels tall. Besides, it should be at least 640 pixels wide. An image with a smaller width cannot be set as a thumbnail.
To put it in other words, the perfect cover picture for your video should be big and of high quality. This particularly is important as when your clip is embedded onto an external page, it is the thumbnail image that your viewers will see first before playing it. It is always worth providing a bigger image that can be shrunk down rather than having the opposite - a small image that gets scaled up on a large screen. Mind that you can't use pictures that are too big, either - YouTube will only accept files that fit the 2 MB maximum size limit. If your designated image is bigger than that, try shrinking its resolution or exporting it into another format. Speaking of formats, there are only four of them that YouTube accepts. These are JPG, PNG, GIF, and BMP.
The most common aspect ratio for the majority of YouTube players and previews is 16:9, which presumably means that your thumbnail should be adjusted to these parameters, too.
How to Set a Custom Thumbnail Image on YouTube
Setting a custom thumbnail is not allowed on YouTube by default – you have to enable this function first. To do that, you need to have your account verified. The algorithm is simple:
Log in to your YouTube account, find your profile icon in the top right corner and click on it.
Find the Settings button in the dropdown menu and click Your account section.
Select View additional features and click the Verify button under your channel's name.
Choose how you want your verification code to be delivered and submit it in the text box.
You'll see a confirmation that your account has been verified.
If you have followed all the way through this instruction, you should now be able to set your own custom thumbnail images.
How to Design a Perfect Thumbnail for Your Video
You don't have to be a graphic designer to compose a good thumbnail image that will effectively attract new audiences to your video. There are quite a few free online services such as Canva, Picmaker, or Fotojet which you can use to design exactly what you need – choose the YouTube thumbnail template to make sure your image has the right dimensions and format from the very beginning. However, it is not the software that you use to make your thumbnail that matters most. What is really important is that the result of your design practices serves you well. The general rules for composing a YouTube thumbnail are the following.
Don't Overload
Keep your composition nice and simple. Choose a monochromatic background and don't overlay it with too much text or images. A logo, a photo and a few words summarizing the content – possibly a shortened version of the title. That's pretty much all you need.
Work the Contrast
As thumbnails are usually small, they are not easy to read, either. Therefore, make sure your textual elements stand out: put dark text on a light background or vice versa. This trick works particularly well because color contrast captures our attention - bear this in your mind when combining still images with backgrounds, too.
Don't Be Afraid of Space
Quite often YouTube thumbnail images have too many objects in them, which makes them look overcluttered. Try leaving whitespace or negative space around your titles and stills - this is a common trick that lets your graphic design item 'breathe'. The message of your thumbnail is likely to be perceived better this way, too.
Use Your Logo Wisely
Applying a logo to your thumbnail is good for branding, but do make sure it doesn't distract your viewers from the message that you are trying to deliver. Neither it is worth adding a logo that's too small - your audience won't be able to see it. It is also important that you don't place it in the bottom right corner, as it's where YouTube automatically displays the duration of the video. Other than that, putting your logo into one of the corners will make it look quite natural.
Relevance Is the Key
Whatever image or text you use for your thumbnail, make sure all the elements are actually relevant to your video. Otherwise, you may end up disappointing your audience, which may harm your reputation and thus sabotage the growth of your viewership. In other words, thumbnails should accurately represent your videos. Use still images from your video, create custom graphics or use both of these options at once and make sure your titles reflect what the clip is about.
Be Consistent
It is highly recommended that you stick to one thumbnail template that you use consistently for all your videos. This strategy will give your channel a solid look that will create an impression of strong branding. Besides, your viewers will easily find your videos while scrolling through their feed if they can already recognize a familiar pattern.
Divide by Colors
Using different background colors for one and the same template is an effective trick for highlighting different types of content. Try utilizing one color for how-to's another one for Q&As and one more for reviews. As long as you keep your content diverse and publish regularly, your channel will look much more sophisticated.
Always Experiment
There is no better way to find out which thumbnail will work best for your channel than to put it up there and see what happens. When launching a new channel, always test a few thumbnail formats and see which one receives more clicks and likes. Remember to check what your thumbnail looks like when you see it in the feed. Don't forget to expand it, too, to make sure it's still fine at a closer look.
To sum up, a YouTube thumbnail is one of the key factors which have a big impact on your viewership. Therefore it's worth investing some time and effort into making your thumbnails work.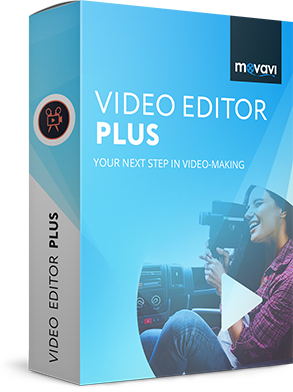 Movavi Video Editor Plus
Your next step in video-making
Edit video clips, images, and audio on a timeline

Add transitions, filters, titles, and stickers

Animate objects using keyframes, use more built-in media

Export videos in any popular format
* The free version of Movavi Video Editor Plus has the following restrictions: 7-day trial period, watermark on the output videos, and, if you're saving a project as an audio file, an ability to save only half the audio length. Learn more
See Other Useful How-to Guides