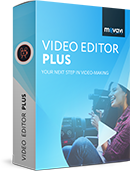 Movavi Video Editor Plus for Mac
This app includes all the functionality of the standard Video Editor, PLUS some extra features. Use keyframe animation to make objects move around the screen, explore expanded media collections.
Version: 15.4.0
Platform: Mac OS 7/8/9 or higher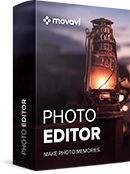 Movavi Photo Editor for Mac
Enhance image quality manually or automatically. Erase unwanted objects from photos. Remove and change image backgrounds. Crop, flip, rotate, resize and straighten pictures. Restore scanned old photos.
Version: 5.8
Platform: Mac OS 7/8/9 or higher
We accept:
Secure Payments
24/7 Payment Support
30-Day Money Back Guarantee
About this page
Unfortunately for users of older Mac OS versions, we dropped support for OS 7/8/9 in the latest editions of our programs.
The good news is that OS 7/8/9 users can still install and buy the previous version of these programs, although of course, the functionality may differ from the latest versions. We recommend that you download and install the free trial version first.
If you have OS X 10.10 or later, you can download and install the latest versions of the programs. Use the links on the menu above to visit the appropriate product pages.