How to Rip a Video from a Website
One of the main reasons people love the Internet is that it has an incredible number of videos to watch. From funny cat videos to detailed tutorials – you can find anything you need. But sometimes, you want to save a video and watch it offline. Whether you're going on a trip with no Internet connection or you're afraid that the video may get deleted from the website, you need a way to download videos from websites.
Below, you'll find the five most common solutions to ripping videos and the fifteen best software for you to choose from. But first, we want to recommend you Movavi Screen Recorder. Using it, you can save videos from almost any website. It's especially useful if you don't want to miss a live broadcast – the software has a scheduler, and you can set your recording to start and end at desired moments. If you're interested, click the button below to download the software for your OS. Now, let's go on with the best programs for downloading online videos.
How to Extract a Video from a Website with Online Downloaders
You aren't always able to install software on the device you are using, but sometimes you still need to pull a video from a website onto the device. If you need a video downloader that works wherever you happen to be, online downloaders are an excellent option. With an online downloader, you can extract a video from a website to a friend's computer, even if they don't have any video-downloading software installed. Online downloaders are websites that will usually provide you with a direct video link to the video you wish to download from the website's servers that host it. However, another option is to use a screen recorder to capture the video. Which method is required depends on how well hidden the source website keeps its video files. For the most popular video hosting sites, it is easy for these tools to get the video for you. Some video sites, however, may require a little more work on your part. Below, we have listed three of the most well-known sites used to grab video from a website.
Pros:
No installation required; works with any OS and browser
Simple copy-and-paste operation
Cons:
Unlike some desktop options, online downloaders can't grab entire playlists or channels
Not as easy to open as a dedicated app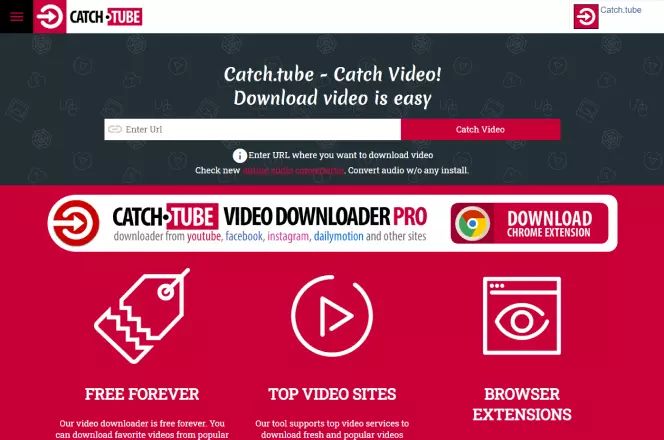 Catch.tube makes it easy to get the videos you want to download and save on your computer. It is a fairly popular solution, ranked 39,619 on Alexa. Like many of the solutions, Catch.tube won't work with just any site, but they support the most popular sites for streaming media out there. They have an extensive list of major streaming sites listed on their website, including DailyMotion, YouTube, Vimeo, Instagram, Facebook, Twitch, Tumblr, VK, SoundCloud, BandCamp, Break.com, LiveLeak, Twitter, Pinterest, QQ, and Vine. The website also mentions support for many smaller sites beyond those listed.
Thankfully, it is easy to see if a particular streaming service is supported by catch.tube even if the full list of supported websites isn't posted. It's because downloading a video from Catch.tube is simple. Just copy the video's URL and paste it into the form at the top of Catch.tube's website. If the site you want to download from isn't supported, they provide contact information so that you may suggest it to them as an option for them to include.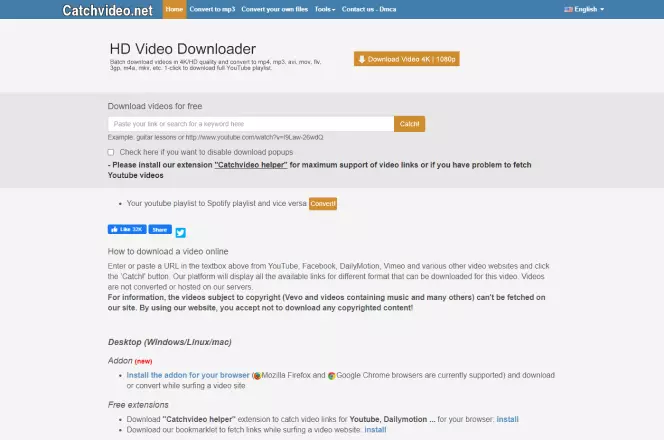 The instructions on Catchvideo.net are more sparse than those on Catch.tube, which may explain its slightly lower Alexa rating of 43,457. Despite the bare-bones website, Catchvideo.net does provide an additional feature that Catch.tube does not. Like Catch.tube, you download videos on Catchvideo.net by copying and pasting the URL of the video page from the streaming media site into a form on Catchvideo.net.
Unlike Catch.tube, there is an additional field in that form that allows you to select which resolution you'd like to download the video in. These options start at 360p and go up to 4K. However, displaying these options is not dynamic, so it will not update to match the chosen video. If you've selected a resolution that the video you have requested isn't available in, the site will download the closest match.
The list of supported sites on Catchvideo.net is much lower, listing only YouTube, Facebook, DailyMotion, and Vimeo, though they do mention that lesser-known sites are supported as well.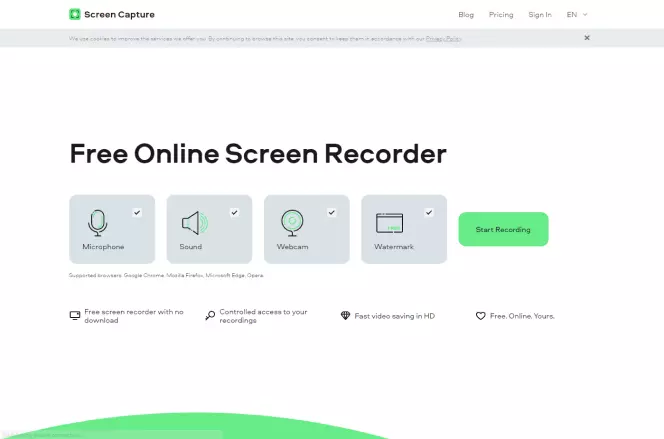 Sometimes, there will be sites that you want to download videos from that aren't supported by the other two options. It could be because the developer of those sites hasn't implemented them yet. It can happen if it is a very small site that very few people know about.
It does not mean that you will not be able to get the video, but it does mean that you will not be able to download it directly from a video link. Instead, you'll need to use a screen recording application to capture the video while playing it on your screen. Although this is much less convenient, it is a great option when there is no other way to get the video. Capturing the screen in this way is great if you also want to grab interface elements along with the video. For example, you can show the number of likes and dislikes a video has while playing the video.
Screencapture.com is a website that lets you capture your screen without having to install any software. The service is free if you do not mind having a watermark on your file and $9.95 per month if you'd like to remove the watermark.
How to Copy a Video from a Website with Google Chrome Extensions
Most likely, if you are wondering how to download a video from a website, you already have a web browser launched on your device. It means it would be very convenient if you could grab a video from a site right from within your web browser of choice. Thankfully, all major web browsers allow for the use of extensions. Extensions are additional features added to the web browser by third-party developers. Once installed into the web browser, they unlock functionality that did not exist before. There are extensions available to perform just about any task you can imagine, including granting you the ability to download video files from popular video websites. Such extensions are a great option if you are using a desktop or laptop computer, but you should know that mobile web browsers do not allow for extensions to their browsers. Listed below are three of the most popular extensions for the Google Chrome browser used to download videos.
Pros:
Quick to access without starting additional programs or opening other tabs
Download videos with one click from your browser's toolbar
Cons:
Browser extensions don't work on Chrome for mobile devices
The policy prevents downloads of YouTube videos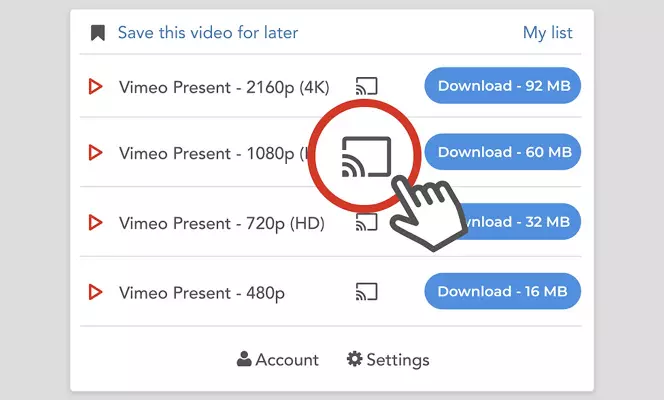 Video Downloader professional has been installed by over 1 million users from the Chrome Web Store. The simple interface provides a list of videos that are available on the current page. For supported sites, this will include the various resolutions that the video is available in as well. Users can then click the download button, and their download will begin. Conveniently, the download button also contains each file's size, so users will know what the bandwidth requirements for the download will be ahead of time.
The extension has an average of a little over 4 out of 5 stars in the reviews. Nearly 9,000 people have left a review. Reviewers praise how easy it is to download videos using the extensions and proclaim that it is the best of all the downloaders they have tried.
Note that limitations in the Chrome Web Store rules do not permit extensions that allow downloading YouTube videos. Since Google owns YouTube, and they have started charging for the option to download videos, it is unlikely they will lift these restrictions, so Video Downloader professional cannot download YouTube videos.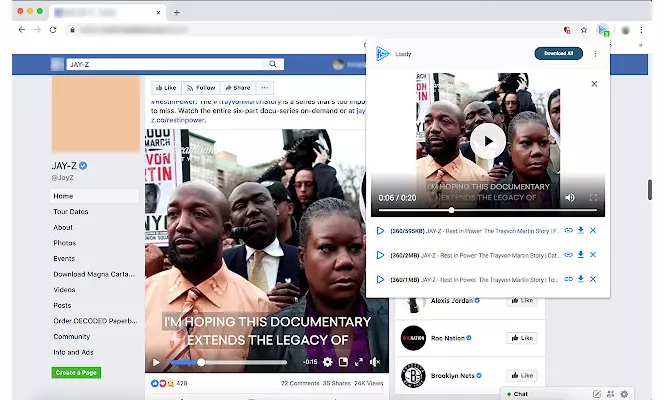 Despite the similar names, Video Downloader Ultimate does not seem to be related to our previous entry, Video Downloader professional. The two extensions behave similarly, but Video Downloader Ultimate does not have nearly as many user reviews, with only 1,861 of its over 1 million users opting to leave a review. The average review for this option is slightly higher than that of Video Downloader professional, though, reaching 4.5 stars.
Littered amongst the generally positive reviews are several complaints that the extension does not work with the sites that a user is trying to download from. The extension is open about not working with YouTube, as that functionality is blocked by the Chrome Web Store, but doesn't give a list of all the sites it does work with. However, the extension is free, so it doesn't hurt to install it and see if it works for your needs.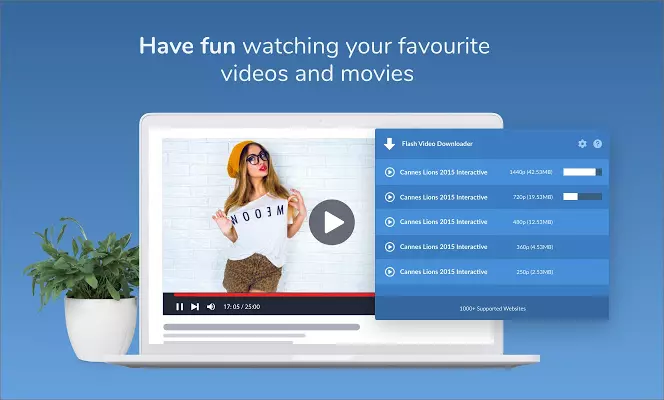 The most popular Chrome extension for extracting videos from websites on our list is Flash Video Downloader by NextGenDev. The extension has been installed over 2 million times and has amassed over 37,000 reviews. The average review gives the software a little over 4 stars. Recent reviews have started to complain that sites which were previously supported no longer are, though. It is likely due to those sites placing extra security on downloads.
The latest update of the software includes an exciting feature that allows you to download live streams while watching them, though they don't mention which sites this works with. The Flash Video Downloader supports the most common web video formats, such as MP4, MOV, FLV, and WebM.
How to Grab a Video from a Website with Desktop Software
Sometimes, when you want to know how to rip video from a website, you want more control over the download process than a web browser extension may provide. Having to open a new tab in your browser and go to one of the online downloaders can also be a hassle. Desktop software provides you with a convenient way to download a video by just clicking an icon on your desktop to start the program. These tools will usually have far more options for downloading a video than the more simple solutions. Some will give you a choice of video sizes to download so you can get the best tradeoff of video quality and bandwidth consumption for your needs. Most of them will allow you to choose which formats you want to download the video in. The features make desktop software an ideal solution for PC users who want to grab a video from a website. Check out the most popular desktop downloaders listed below.
Pros:
Has more features than online or browser-based solutions
Cons: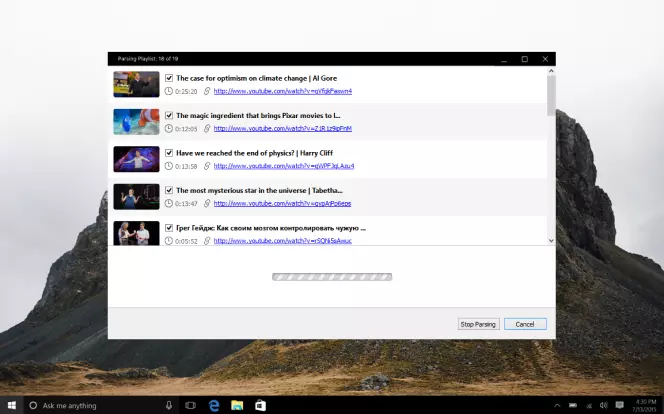 Like many web-based video downloaders, 4K Video Downloader makes downloading files as easy as copying the URL of the video you want to download. After the URL is in your computer's clipboard, you can press the 'paste link' button in the application. You will see a list of resolutions and formats the video is available in.
Because it is a desktop application, 4K Video Downloader comes with some additional features that are not possible in web or browser-based solutions. For example, you can download complete YouTube playlists or even entire channels. The subscriptions option allows you to download videos from a YouTube channel automatically as they are released.
4K Video Downloader is used by millions of people and has a trust rating of 4.8 on TrustPilot.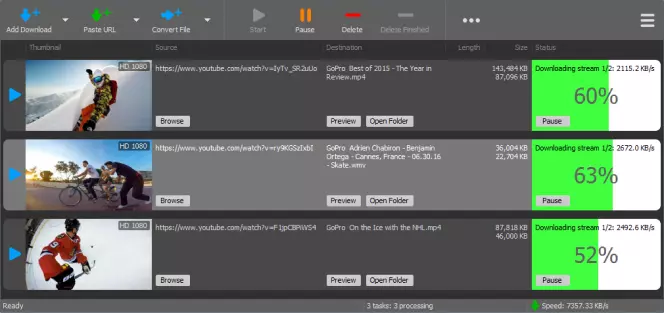 YT Downloader is another excellent application that brings powerful features to video downloads that are only possible in standalone software. Save even more time with the drag and drop feature. Rather than copying and pasting the URL, you drag it to the YT Downloader window and drop it. Despite the name, YT Downloader works with more than just YouTube. They boast support for hundreds of popular video sites.
The built-in video and audio converter makes it easy to get your videos in the format you need them in instead of being locked to the format they are uploaded in. It will automatically add videos and music that you've downloaded to your iTunes library and has a media player built-in, so you don't need to open any external apps to enjoy your downloaded files.
In their review, CNET editors gave YT Downloader a 4-star review. Visitors of the site gave it an even higher rating, with a 5-star user rating.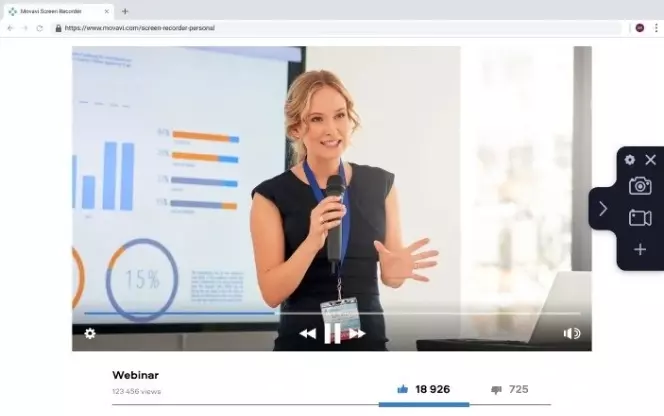 As mentioned earlier, there are times when the tools you are using do not support the video sites that you want to download from. In those instances, screen recording software will always allow you to capture the video. Movavi Screen Recorder is a powerful screen-capture program that will enable you to do more than just extract videos from websites. You can schedule your recordings to start and stop at a specific time, grab video and audio as separate streams, record only audio, and easily convert the files from one format to another. You can also use this program to record video calls and take screenshots. There are versions for Windows and macOS computers.
Like all Movavi video products, Screen Recorder was designed to be as easy to use as possible. The goal is for anyone to be able to start the program and use it without having to hunt through help menus or spend time searching through instructions and tutorials. Movavi Screen Recorder has a rating of 4.5 on G2.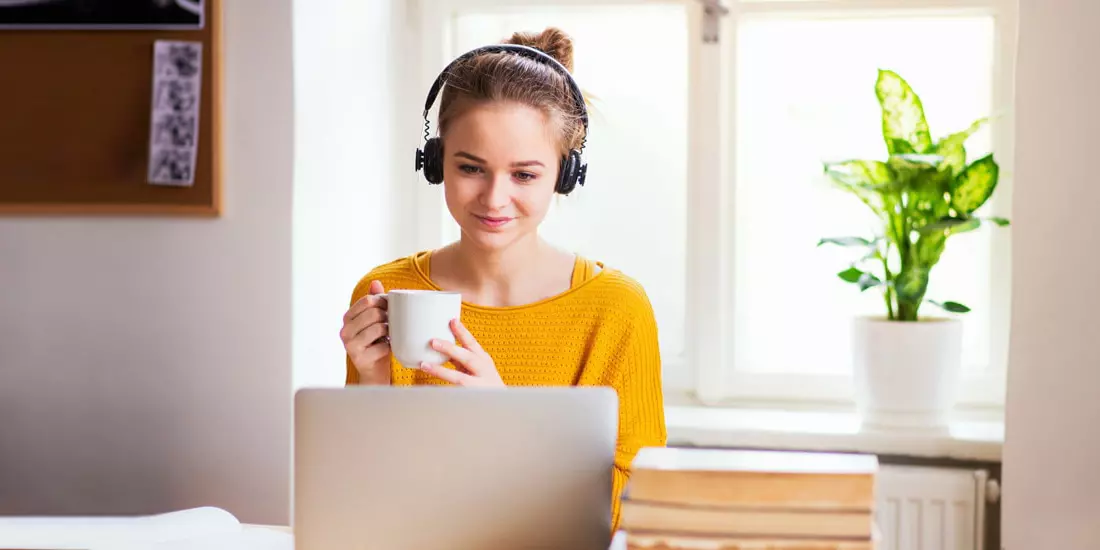 Movavi Screen Recorder
The perfect way to record from your screen
Disclaimer: Please be aware that Movavi Screen Recorder does not allow capture of copy-protected video and audio streams. Learn more
How to Download Videos from Websites on iOS and macOS Devices
As we mentioned earlier, browser extensions do not work on mobile browsers, so users of mobile devices need to find another way to pull a video from a website conveniently. Online downloader websites are even less convenient on mobile than on desktop because multiple browser tabs are not handled as elegantly on mobile devices as they are on desktop computers because of the smaller screen sizes. Rather than fumbling to switch between browser tabs, it is easier for some people to drop back to the iOS home screen and launch an app. Thankfully, there are options available for those who would instead use a separate application on iOS for downloading a video the same way as on desktop computers. Listed below are some of the best options to download any video onto an Apple device.
Pros:
One of the only ways to download videos on mobile devices
Convenient native UI
Cons:
Must be downloaded
Often has ads or in-app purchases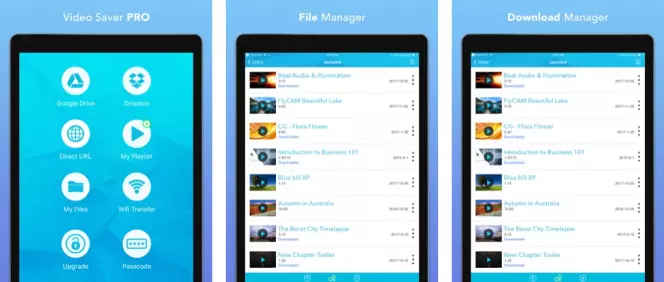 Video Saver PRO is highly-rated on the iOS App Store. Over 28 thousand viewers have rated the app, giving it an average of 4.5 stars. It has a unique set of features that make it well worth trying out. It allows you to download and upload files to a cloud drive or download them from a website. In addition to the basic file downloader, Video Saver PRO also features an advanced media file organizer to make it easier to keep track of the files you've downloaded. With Video Saver PRO, you can also import and export files to and from your camera roll. The built-in video player will allow you to preview the files before deciding what to do with them.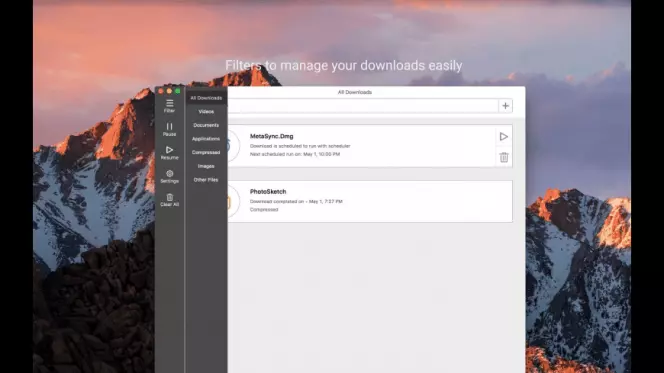 macOS app iDownloader is available from the Mac App Store. The program has earned an average of 4.4 stars off of 228 ratings when it's been on the App Store. iDownloader claims to be the fastest file downloader available for macOS. It speeds up downloads by breaking the file into segments and downloading them together to maximize your available bandwidth utilization. An in-app purchase allows you to speed up the downloads even further.
With iDownloader, you can rest assured that your file download will complete as the software automatically retries a failed download until it is successful. If you have bandwidth limitations, you can schedule the downloads to run whenever it is most convenient for you. Filters within the app will help you more easily find the files you have downloaded.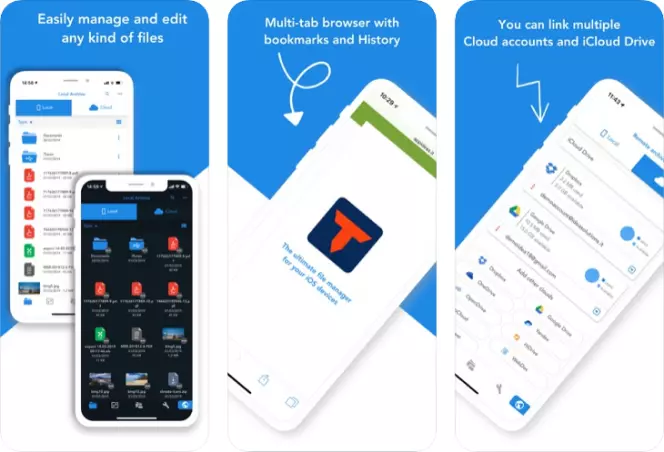 With an average user rating of 4.7 stars across over 96 thousand reviews, Total Files is one of the most highly rated downloader apps on the iOS App Store. Like Video Saver PRO, it functions as a cloud file manager with support for DropBox, Google Drive, OneDrive, and iCloud. It means you'll be able to transfer your downloaded videos to any or all of those cloud services without having to download an app for each of them.
If you have videos that you'd like to keep away from prying eyes, Total Files allows you to set up a PIN code to lock selected folders.
How to Download Videos from Websites with Android Apps
It would be a mistake to list the best apps for downloading video onto an iOS device and not do the same for Apple's most extensive mobile competitor OS, Android. Users trying to learn how to copy video from a website onto an Android device are not left out, as there are many great options available for those devices. Like the iOS apps, these options provide a more convenient option than navigating to a new browser tab and getting around the limitation of using web browser extensions on mobile devices. Although there are plenty of options for you to choose from on Android, given how open its ecosystem is, we've picked three of our favorites and listed them for you below.
Pros:
One of the only ways to download videos on Android
Uses the familiar Android interface
Cons:
Often has ads or in-app purchases
Requires download and installation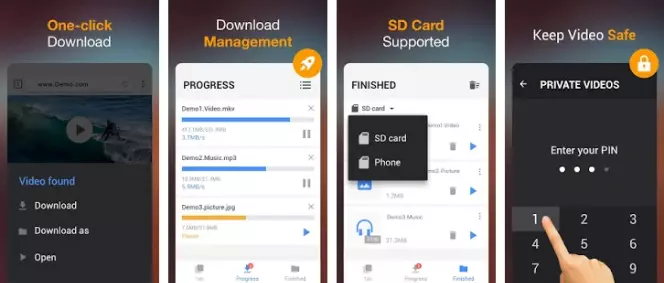 Video Downloader by InShot incorporated has 4.5 stars across over a half a million reviews. The app auto-detects videos so you can easily download them with just one click. With the ability to pause and resume downloads, download files in the background, and download multiple files simultaneously, it also includes a powerful download manager.
In addition to the built-in player, which is standard across the better video downloading programs, Video Downloader has a built-in browser, so you don't have to switch between apps to get the video you want. Password-protected folders will allow you to control who can view the videos you've downloaded. Video Downloader is a free app but does include in-app purchases to unlock additional content.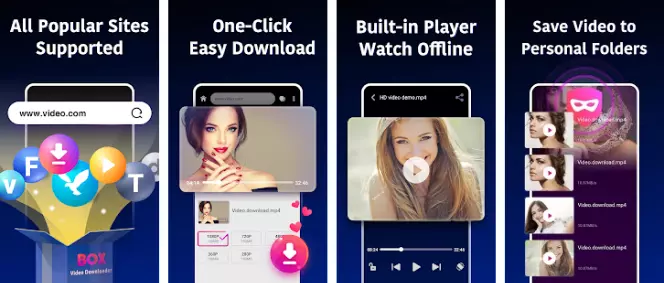 BOX Video Downloader has significantly fewer reviews than Video Downloader, but with 4.5 stars averaged over 29 thousand reviews, it is still a solid performer with users. The built-in browser makes it easy to find the videos you want and download them all from within one app, and its incognito mode complements the password-protected private folders option nicely.
The developer claims the app supports all popular video streaming sites and the reviews tend to agree that it works where they want it to. BOX Video Downloader is a free app, but you can choose to make a small in-app purchase to unlock the ability to download and playback HD video.

Sharing the same name as the first entry in the category, this Video Downloader is developed by lovegamewow. It has 4.5 stars when averaged over the 43 thousand reviews. The app states upfront that it does not download YouTube videos to stay in compliance with YouTube policies. They do support most other popular video streaming sites, however. Although less feature-rich than the other app it shares a name with, lovegamewow's Video Downloader will serve the needs of those with more basic requirements well. The app is free but offers in-app purchases to unlock additional features.
Now you know enough about video-downloading software, and you have enough options to consider. You've also learned about the difficulties of ripping videos from different websites, for example, from YouTube. If you still don't know where to start, we recommend you try Movavi Screen Recorder. This software has many additional features that you may find useful while working or studying. Try it out and see if it's good for you!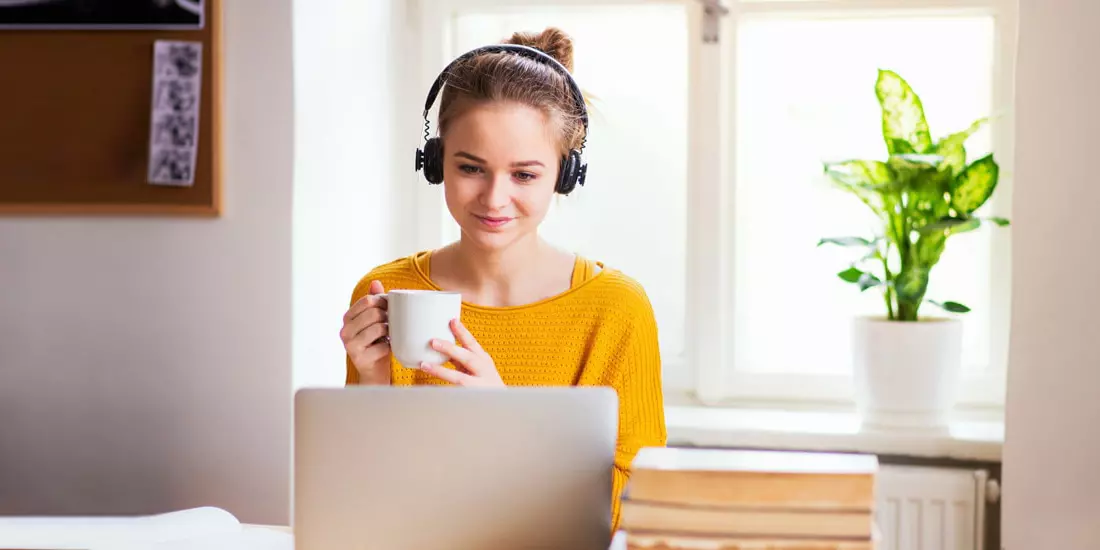 Movavi Screen Recorder
The perfect way to record from your screen
Disclaimer: Please be aware that Movavi Screen Recorder does not allow capture of copy-protected video and audio streams. Learn more
Sign up for news and special offers