15 video project ideas for students (that teachers will love too)
How can you better engage your students and help them get the most out of their lessons this school year? You probably already know that kids love watching videos in class, but what if you could take this incredible learning tool a step farther? Why not give your students the tools they need to really absorb topics from history and science to the arts and current affairs? In this article, you'll find 15 video ideas for school kids and older students, as well. From elementary to creative project ideas for college students, there's something for students of every age. Let's get started!
15 video ideas for school that kids will love
Whether you're a teacher looking for video project ideas for your students, or you're a parent or student looking for a creative project for home or school, check these out. We've put this list of video projects together to help students stay engaged, get more from their lessons, and learn to love the learning process.
1. Record an interview with a famous historical figure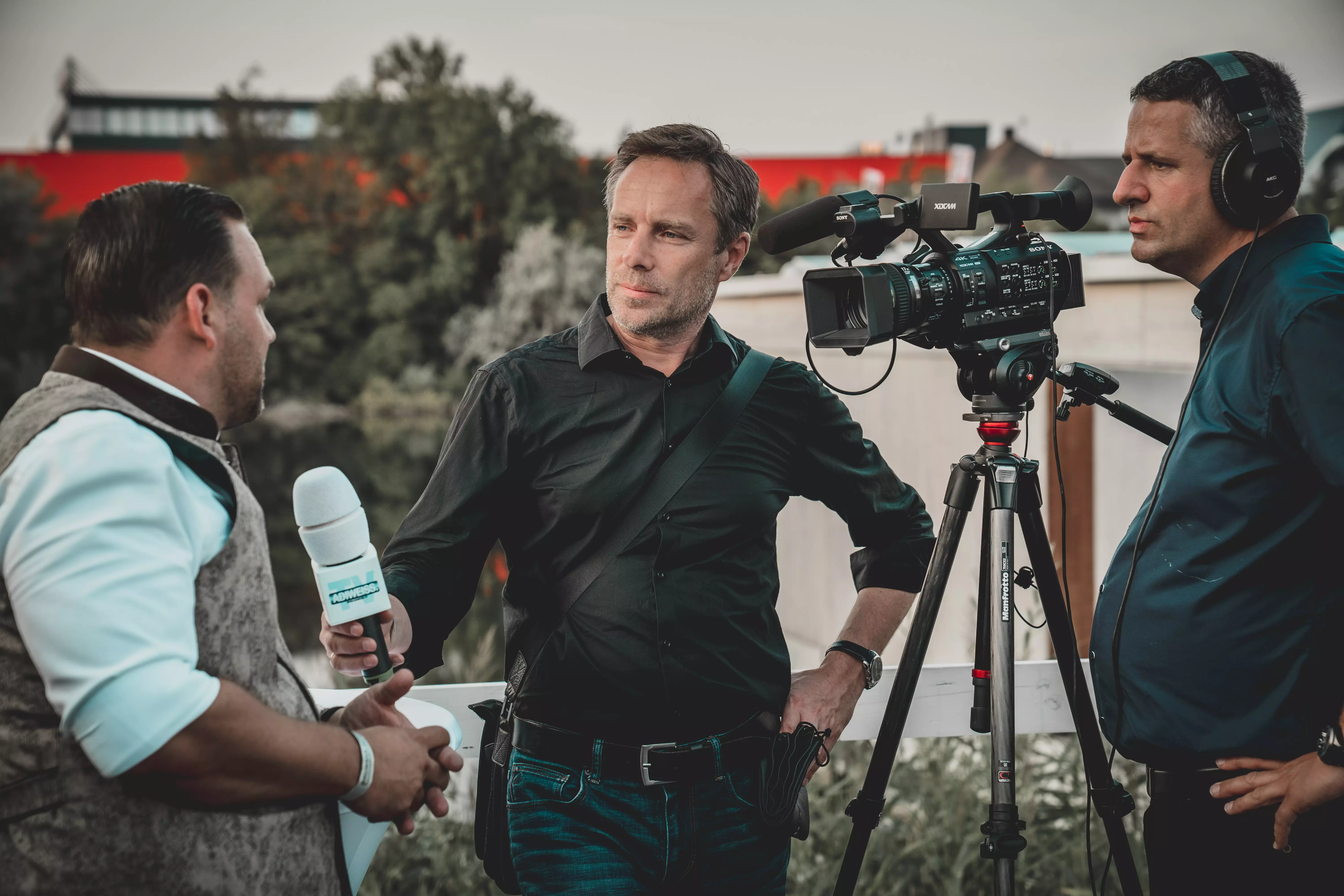 History's greatest figures were real people with real ideas, experiences, and flaws. Sometimes, reading about them in a textbook just doesn't do them justice. Instead of reading passage after passage in class, why not have your students research their favorite historical figures and create videos of mock interviews with them?
From elementary school through high school (and even college), this is a great way to inspire students to do a little more research and bring history's greats to life. They'll just need to do some research, write a script for the interview, film it, and then edit it together with the right software, like Movavi Academic.
2. Make a stop-motion animated scene
Getting a full cast together to create a video can be difficult, but you don't need a full cast when you choose to make an animated video. And stop-motion is a really cool way to explore the world of stop-motion.
For an art project, students can build their own clay sculptures and learn the patience and skill that it takes to make tiny changes and capture each of them to create the illusion of movement. If the video is for a science or history project, your students may be able to source stock stop-motion animations and edit them into their creations.
3. Cover the latest news and current events
Studying geopolitics and current affairs? Get middle school and high school students excited about staying up-to-date on the latest news – by having them create their own news show.
Students can work together in groups to cover all of the different topics they'd normally see on a morning news show, such as weather, local news, global elections, and other topics. They can learn about what goes into producing the news, how to get interviews with interesting subjects, and how to cut everything together into a cohesive video that's informative and entertaining.
4. Make a video portfolio
Students with an interest in art should get familiar with how to create a portfolio as soon as possible. Art schools, graphic design programs, and film schools will all require students to submit portfolios for admission. And, when they graduate, they'll need to have a solid portfolio of their work ready to show future employers.
Help students prepare for a successful future in the arts by helping them create video portfolios of their art work. Whether they work with paint and drawing, animation, video creation, music, or any other art form, a video portfolio is a great way to go.
5. Make a how-to video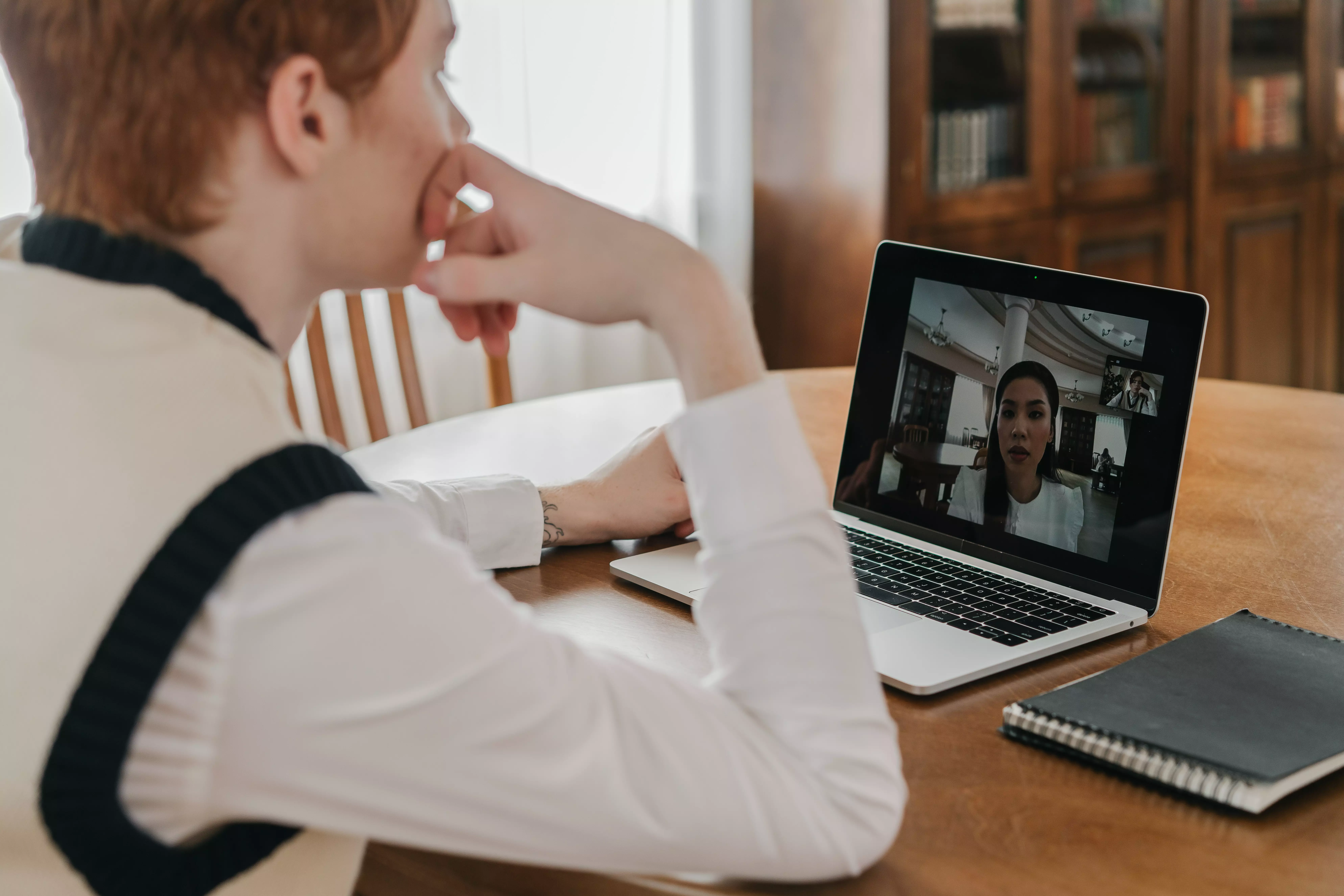 What's the best way to show that a student really understands a subject? Have them teach others!
Students can record the steps they take in performing a science experiment, or they can create a screencast video to show how to create a presentation or how to edit a video for TikTok. There are countless options for how-to video ideas for school, and students can use the skills they gain in making these videos to excel in and out of the classroom.
6. Film a behind-the-scenes video
What goes on behind the scenes in group projects? How does a high school play go from auditions to opening night? Behind-the-scenes videos are fun and engaging, and this kind of project is a great way to get kids excited for going back to school or for a big project.
7. Create a day-in-the-life of your class video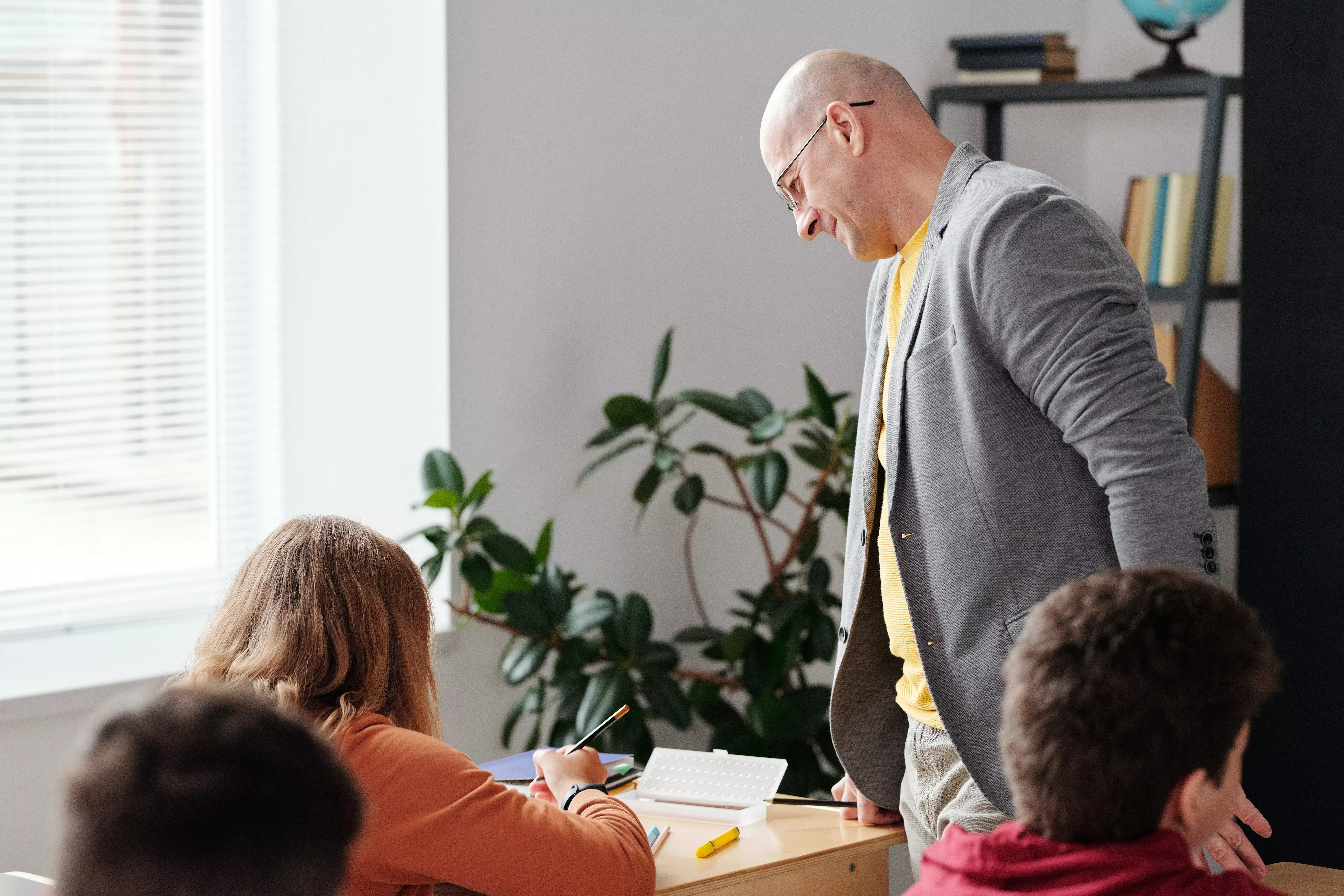 Similar to a behind-the-scenes video, a day-in-the-life video is a great way to create memories and build students' skills at the same time. This is an especially fun – and potentially important – project for high school video production classes. Have students record things that happen throughout their days, and then let them practice their video editing skills by going through their footage and cutting it down to the perfect short film. It's a great way for beginners to learn new multimedia skills, and there's room for students with more experience to hone their skills too.
8. Make a cool montage video
"It's time for a montage!" Set to music, montage sequences are a great way to show that time has passed and that a character (or real person) has progressed a great deal over that time. While some filmmakers use this technique a little too much, it's a valuable tool for any young filmmaker or video creator to master.
Plus, with the right music, a montage can look really professional, and it could become a key piece of a student's portfolio.
9. Recreate a moment in history
How can you get students excited to learn about history? Bring it to life! Give students the opportunity to connect more with historical figures and events by recreating key moments in history. This is a particularly fun idea for a creative final project for middle school or high school students.
10. Film a science experiment
Looking for a unique and fun way to liven up chemistry or physics class? Science experiments are an important (and often fun) part of students' education throughout their academic careers – starting as early as elementary school and continuing through their university years.
Filming a science experiment and showing how students' hypotheses were proven right (or wrong) can help students retain what they learned from their experiments. And it gives them a reference to study later, too.
11. Create a video book report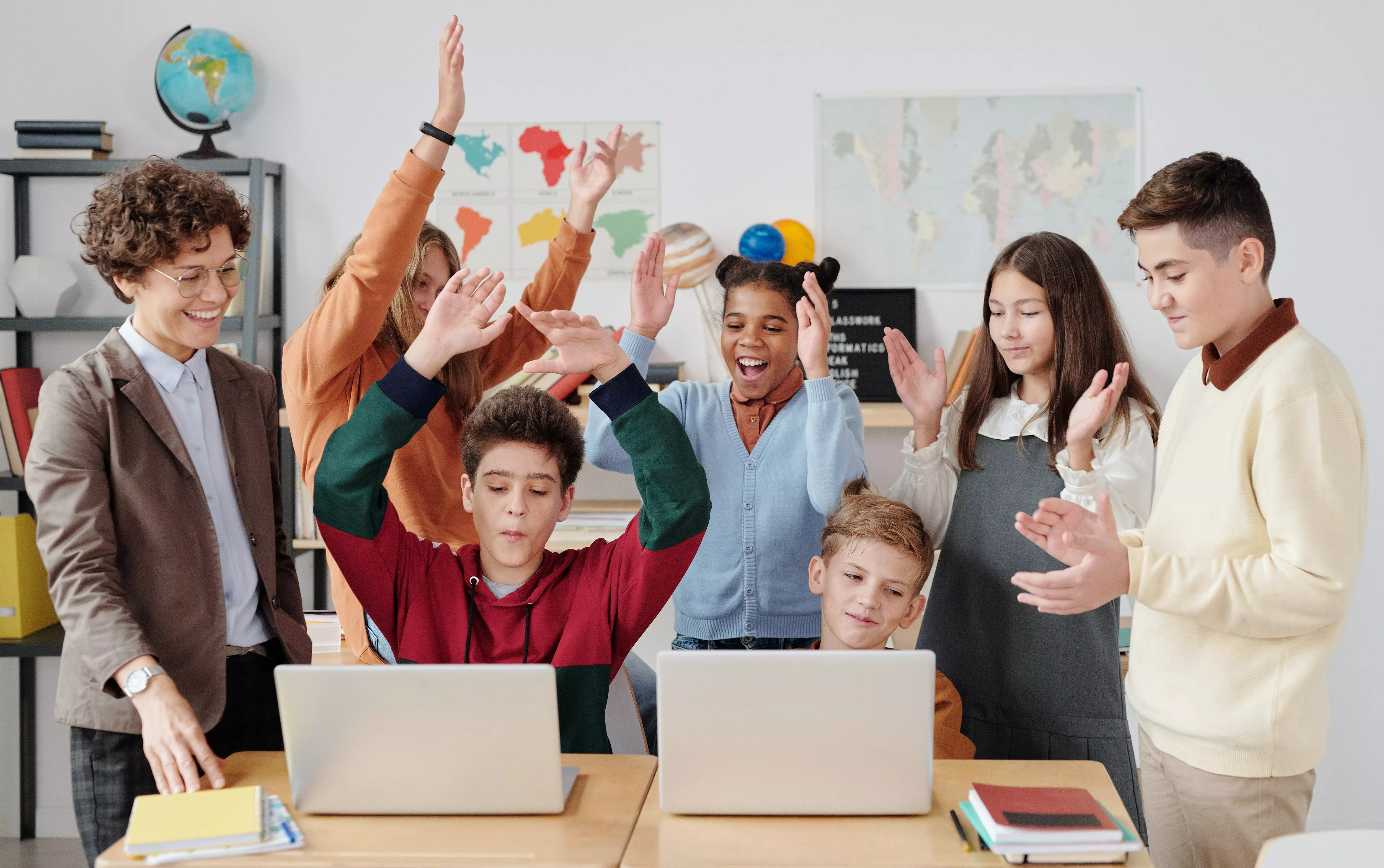 Traditional book reports are boring. Students hate doing them, and teachers hate grading them. Why not give students a more creative option to share their experience of reading a great book?
Especially good for elementary school kids, video book reports give students a creative outlet that helps them dig deeper into the books they're reading for school. Instead of writing a few sentences about a book, they can use the art of video-making to bring the book – and their experience with it – to life. Students can dress up as their favorite characters and give a report on the book in character. They can make a mock news report about the book's big conflict. The possibilities are endless!
12. Film a video tour
Want to showcase your school to parents and new students? Let your students take the lead as they create a video tour of the school and all that it has to offer. You might be surprised at how interesting, funny, and creative students get as they highlight their favorite classes, the best parts of their days, and how to get from the gym to chemistry class before the bell rings.
If you want to take this video idea to the next level, you could stage a contest to see whose video will be turned into a commercial for your school. Then, you can post the winning video (or videos) on your school's website for everyone to enjoy – and to highlight how much fun your students have as they learn and prepare for the future.
13. Create a video time capsule
Students looking for ideas for how to make a video project might want to consider making a video time capsule. They can brainstorm about the things, events, and people that really define them at this point in their lives. Some ideas to include might be a memento of a winning season for the school's baseball team, the theme for this year's homecoming dance, or the most popular TikTok trend that everyone keeps copying.
Then, they can get creative with how to show those things and people in a video. Video time capsules can be montages or music videos. They can be interviews or tours, and they can include aspects of all of the above. The more fun students have with their video time capsules, the more interesting they'll be to look back on years later.
14. Make an instructional video of your favorite hobbies
Want to teach students how to think and work methodically? You can help them break down and analyze step-by-step processes by having them create how-to videos.
With an idea like this, it's always a good idea to let students choose topics and subjects that they love and care about. So, instead of assigning them to create how-to videos of random or irrelevant processes, let them get creative with videos about their favorite sports, hobbies, arts and crafts projects, or anything else that they find truly engaging.
15. Edit each other's videos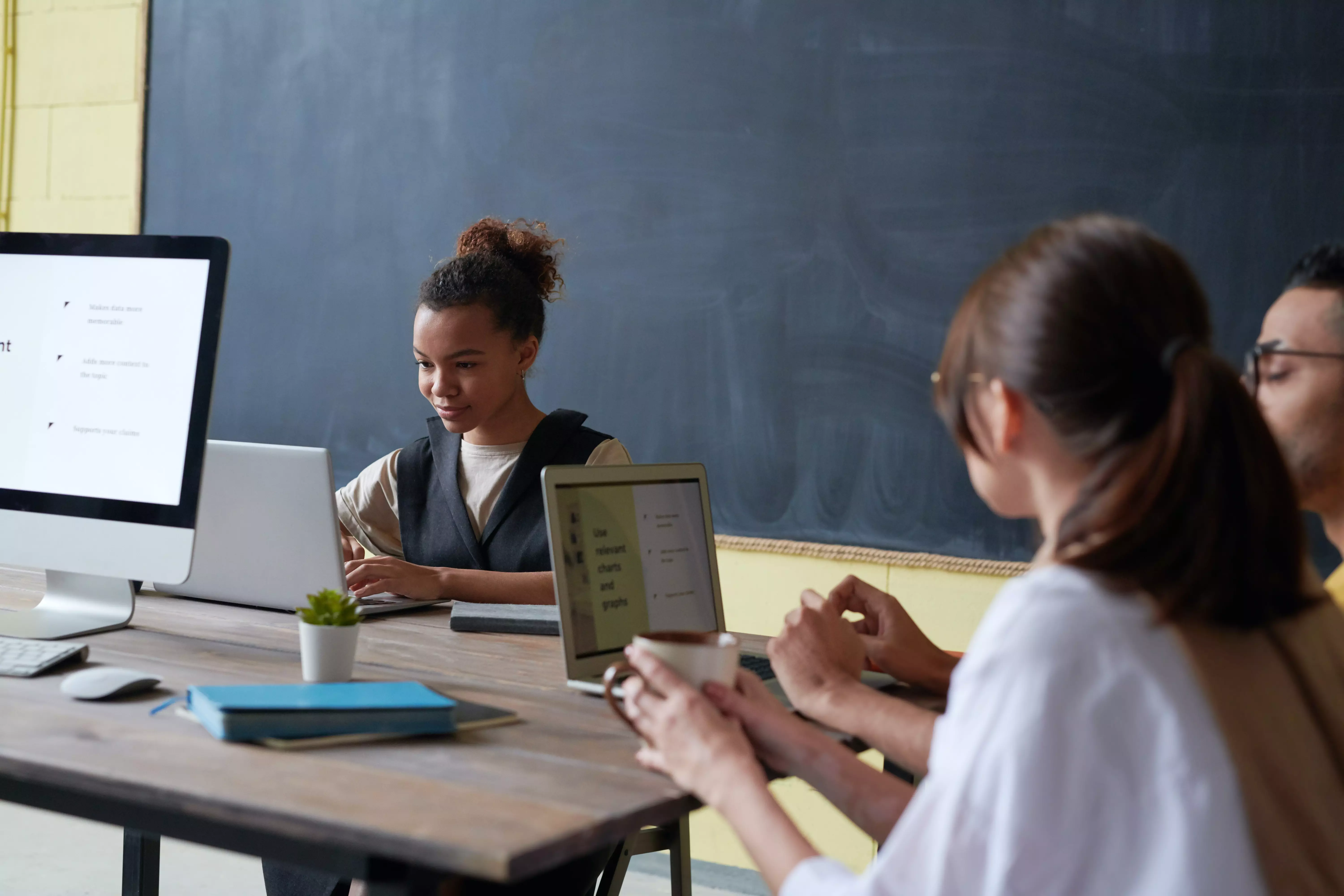 Now, let's talk about how you can make any of the above ideas even more interesting and fun. Choose from any of these video ideas. Have students write their scripts and storyboards, get all their recording done, and then … swap footage with each other for post-production video editing!
You and your students might be surprised at how wildly different each project turns out with different students doing the editing. This is a great way to show how important each part of the editing process is and how raw footage can be used in a lot of different ways.
Summary: School's out – let's make some videos!
The sky is the limit for student video projects. From elementary through grad school, students can get a lot out of incorporating multimedia elements into their projects. How-to videos help younger kids break down the steps in bigger processes, so they can learn to think and act analytically. Video time capsules give students something to look back on at a time when so much was changing in their lives. Screencasts are useful for presentations and instructional videos in numerous industries.
There's no question that video projects like these help students learn and grow, and they might just awaken a new passion for filmmaking, teaching, or any number of other professions and hobbies. And, with robust video editing software like Movavi Academic, students can create polished, professional-looking videos that will make them proud of the hard work they put into their projects. Why not get started on a new video project with your students today?
See Other Useful How-to Guides