Screen recorders make it possible to record webinars, presentations, and Skype meetings to save important information. In this article, we discuss some of the best free Skype recorders for Windows 10.
Our special pick from this list is Movavi Screen Recorder. This simple and effective screen recorder tool can help you capture a video and record your screen in a couple of clicks. It's very useful for things like video instructions, streaming videos, and online events, allowing you to adjust the recording parameters with ease and even featuring its own built-in editor tools for trimming your recorded files.
The best video and MP3 Skype recorders
Screen recorders for Windows 10 have multiple uses. Whether you want to review the business meeting for important details you may have missed or a teacher or blogger who needs to record for your audience, you want to choose a product that will offer stellar results every time.
Below are the best Skype recorders for Windows 10, including freeware.
OS: Windows 7/8/10, macOS
Best for: Flexible recording parameters that allow you to capture screens in one click
G2 rating: 4.5 out of 5-star rating. 41 good reviews out of 44
Capturing video, flash animation, webinars, online calls, or a video chat with your family, Movavi Screen Recorder can capture virtually every type of screen activity and save it into a video format of your choice.
With the capacity to capture video at a speed of sixty frames per second, Movavi is ready to capture anything with just one click. For those who need specialized options, Movavi has plenty of those as well, and you can adjust the settings manually to screen record in whatever way best suits your needs.
You can capture audio and video simultaneously or separately. The flexible recording parameters allow you to capture images with your webcam, your voice with the mic, and use the system audio to capture internal sound. With Movavi, you can record separate streams or schedule your recordings in advance. Do you want the capability to take a photo with the webcam easily? Movavi makes it one-click simple.
You can demonstrate keystrokes and add effects from the mouse, making it a reliable recording tool for online demonstrations or webinars. Movavi Screen Recorder is the best free Skype recorder for video tutorials, customized screencasts, podcasts, and more.
Main features:
Create screencasts
Record the screen and webcam simultaneously
Schedule recordings
Edit screenshots
Pros:
High-quality recordings
User-friendly interface
Supports all popular file saving options and formats
The free version includes full features
High-quality output
Cons:
A watermark is included on the free version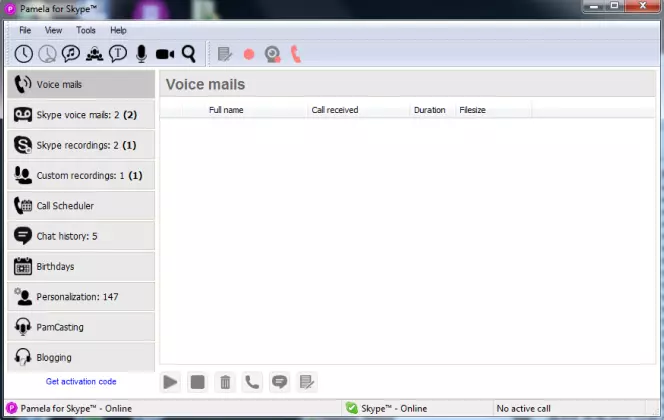 OS: Windows, macOS, iOS, Android
Best for: Recording both Skype calls and chats
G2 rating: 4.4 out of 5 stars. 9 out of 10 good reviews.
Pamela for Skype offers numerous useful features that can be used to customize and control your Skype experience. The free version allows you to record calls and chats via Skype, manage your chat histories, and set calendar alerts, so you don't miss those important deadlines.
You can set Pamela for Skype to record calls automatically, removing the stress of missed recording because you forgot to hit the record key. You can also use the software as a call manager, answering machine, email forwarding, and set auto chat replies.
When using Pamela for Skype for blogging or podcasting, your options are a bit limited. You can record video with the free Skype video recorder, but you don't have much control over the quality or customization of the recording.
Overall, Pamela for Skype is a good tool for those who use Skype primarily for calls and chats or use the video recording for personal purposes such as communicating with family and friends. It does have a unique tool allowing you to create mood messages, and you can play sounds during calls.
Main features:
Mood messages
Can play sounds during calls
Designed specifically for recording Skype calls
Pros:
Easy to use
Clear recordings of voice calls
Unique features like mood messages
Supports older versions of Windows in addition to Windows 10
Cons:
Tricky installation and set up
Limited video options
Limited options on the free version
You can download Pamela for Skype by following the link below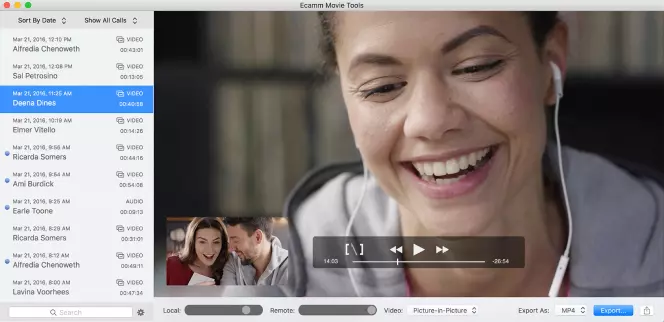 OS: macOS
Best for: Mac users
G2 rating: 4.3 out of 5 stars. 4 good reviews out of 4
The Ecamm Call Recorder for Skype is a basic tool allowing users to record calls from FaceTime and Skype. Ecamm is a Mac-only product that integrates well with the four leading broadcast platforms. The tools include the ability to easily mark a time in a call with a customized annotation by clicking the pencil icon.
You can also select your compression method based on the speed of your Mac. You can record without audio compression, but you will sacrifice significant memory to do so. Ecamm offers a basic free video call recorder for Skype that lacks significant editing capability, but allows you to record calls easily from your Mac device.
Ecamm provides the option to choose the video image size. Smaller-sized video images work better on slower computers. A split-screen recording is possible if a bit burdensome with Ecamm. Streams will be cropped to achieve the side-by-side effect, and that can result in less than stellar results in your recording.
Main features:
Split-screen recording
Can record without audio compression
Pros:
Designed to work with the top four broadcast platforms
The ability to choose video size and compression saves available storage
Cons:
Only available for Mac devices
Editing features are limited
The free version is very limited
You can download Ecamm Call Recorder for Skype by following the link below

OS: Windows, macOS
Best for: Recording internal audio from your computer
G2 rating: 4 out of 5 stars. 1 good review out of 1
Aiseesoft Screen Recorder works to capture online videos, games, webinars, lectures, Skype calls, videoconferences, and webcam videos. You can record in full screen or set customized screen size parameters.
Aiseesoft has a unique real-time video encoding technology that produces high-quality video and sound. There is a lock window feature allowing you to keep recording activity on a specific window, so that screen recordings do not interfere with other functions.
Aiseesoft Screen Recorder excels at recording the internal audio of a computer, which allows you to record music, radio, or online audio instead of downloading them into MP3, AAC, WMA, or other audio formats. This feature allows easy playback of your favorite podcasts or music. The audio grabber saves any online audio you choose.
To record microphone audio, you have to turn off system audio to add an oral explanation or voice-over to your video presentations.
Main features:
Real-time video encoding technology
Can keep recording activity on a specific window
Pros:
Easy to take snapshots
No watermark with the free version
Ability to edit videos while recording
Hotkeys to improve functionality
Works on Windows and Mac platforms
Cons:
Less than stellar reports from customer service interaction
The user interface is not intuitive, making it somewhat cumbersome to navigate
You can download Aiseesoft Screen Recorder by following the link below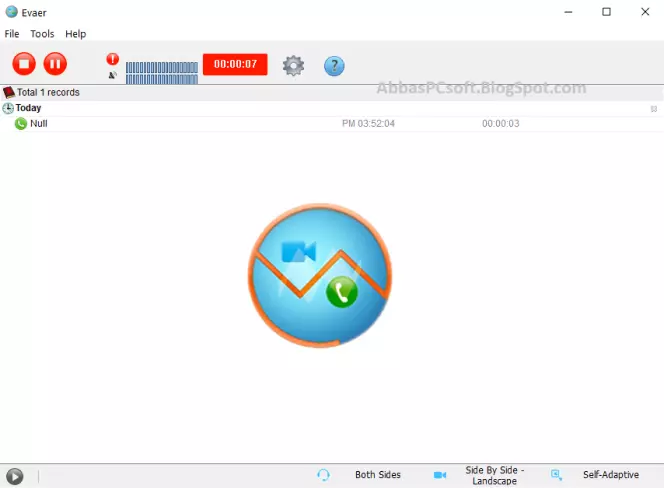 OS: Windows Vista/7/8/10
Best for: Self-adaptive video resolution and aspect ratios
CNET rating: 3.7 out of 5 stars. 12 good reviews out of 18
Evaer offers audio and visual recording of both Skype and Teams calls and provides up to ten-way Skype group video calls, a good resource if you work with a larger group or digital family get-togethers.
Evaer also offers the option to customize the video recording resolutions, allowing you to record in 240p up to 1080p resolution. You can customize the aspect ratio and frame rate or use the self-adaptive option for video resolution and aspect ratio. The AnyPen option allows you to write, draw or highlight in any Windows-based application.
Evaer offers the ability to preview video while recording, so you can make changes on the fly, such as changing the local video position in the picture-in-picture mode. You can also engage the setting to record audio files of calls only automatically.
The software supports earlier versions of Windows, as well as Windows 10. With earlier versions of Windows, you may have to adjust how you save files to take advantage of slower speeds and less memory.
Main features:
Supports up to ten-way video recording of calls
Works on both Teams and Skype
Pros:
Offers a free trial
Evaer has a user-friendly interface
Notifies all users when it is recording to avoid violation of data privacy laws
Easy installation
Cons:
Does not offer a free version after the free trial expires
It does not offer editing utilities
Only allows five-minute recordings during the free trial
Several of its best features are only available with the professional version
You can download Evaer Video Recorder for Skype by following the link below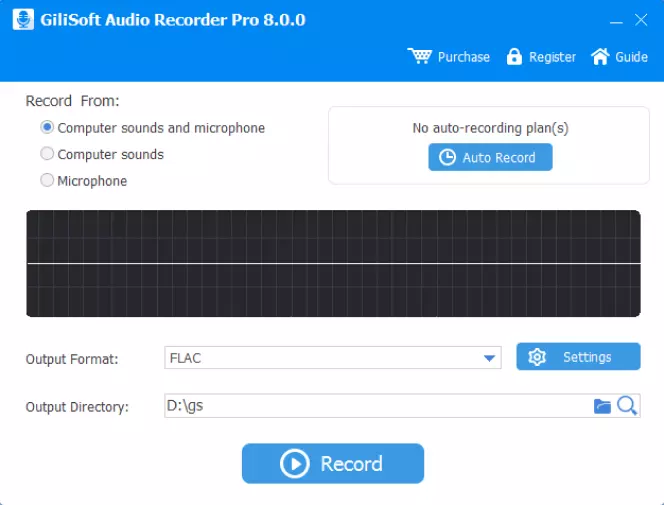 OS: Windows XP/Vista/7/8/10
Best for: Audio only recording
Windows Report rating: 4.7 out of 5 stars
If you need an audio-only recorder, Gilisoft is a good choice. The intuitive interface makes it simple to operate for first-time users or experienced pros. You can record high-quality sound from virtually any source and choose from several different types of audio files to store your recordings. As a Skype audio recorder, it offers numerous features to professionalize your recordings.
You can pause and resume recordings easily and schedule automatic recordings ahead of time. Gamers often use it to capture game sounds and in-game chats, made easy because you can start and pause recording with one keypress.
Gilisoft Audio Recorder Pro has low system requirements, rendering it compatible with older computers. You can record internal and external audio and enable suppression mode to clear out background noise from your recordings.
The free trial is limited in features and only allows recording audio tracks for up to 30 seconds. You cannot save your recordings made with the free trial, rendering the free trial only helpful in exploring the features of the free Skype video recorder.
Main features:
Records only audio
Can schedule recordings
Low system requirements
Pros:
Comprehensive options for configuration of audio recordings with the paid version
The auto-recorder allows you to customize your recording preferences even when auto-recording fully
Saves audio recordings in multiple file formats
Customizable voice activation capabilities
Works well with older systems
Cons:
Limited use for the free trial version
The wide range of customization options can make it challenging to use
The device testing tool can be slow
You can download Gilisoft Audio Recorder Pro by following the link below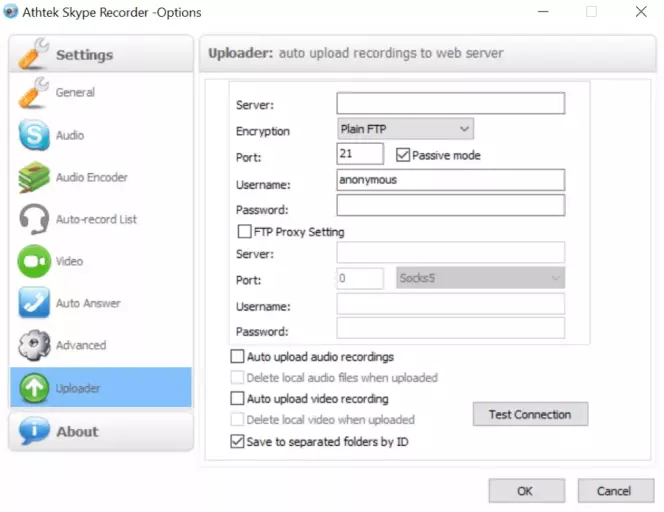 OS: Windows Vista/7/8/10
Best for: Advanced Parental Controls
CNET rating: 4 out of 5 stars. 9 good reviews out of 11
AthTek Skype Recorder is built specifically for Skype users and allows you to record audio and video and save to multiple popular formats. The clean, basic interface allows you to record audio and video calls easily. Large icons make it easy to navigate, and drop-down menus allow you to customize your experience.
A history of recent recordings is an added bonus for easy navigation. You can split audio recordings into different tracks based on the speaker, which can be a significant benefit for post-recording uses. You can also record video from any individual window or from the entire screen, allowing you to customize your video recordings to fit your needs.
The parental controls allow you to hide the software in the background while automatically recording audio and video of all recordings. For parents with younger children with access to Skype, this safety feature may be the most important. Make sure you use this feature in accordance with the laws of your state.
The recorder does cause some confusion in having two different features labeled "silent mode." One will hide the software itself, while the other is to mute all Skype notifications.
Main features:
Has a history of recent recordings
Can split audio recordings into different tracks
Pros:
Basic and clean interface
Multiple options for automatic recording
Large icons and one-click controls
Simultaneous recording of up to 8 individuals on a call
Cons:
Does not record video
Confusion surrounding silent mode
You can download AthTek Skype Recorder by following the link below

OS: Windows Vista/7/8/10
Best for: Simplicity of use without the need for multiple features
Softpedia rating: 3.8 out of 5 stars. 39 total reviews
The Amolto Call Recorder will automatically record any chats on Skype without the need for a complicated set-up. The app is user-friendly and displays the status of the headphones and microphone, allowing users to address any equipment issues quickly.
All calls are saved in MP3 format, which is supported on a wide variety of devices, including mobile phones, allowing you to listen to them on the go. You can assign tags to make your recordings easy to find and sort. While the MP3 format is handy, some users may miss the ability to save audio files in various other formats. Amolto works well for a basic voice recorder to capture Skype calls.
The free version only includes an audio recorder. To add the ability to capture video, you will have to upgrade to the paid premium version. With the paid version, you can record audio and video from any application.
Main features:
Automatically records calls
Displays the status of the headphones and microphone
Users can assign tags to recordings to sort them
Pros:
Simple audio recorder for Skype calls
Unlimited audio recording time
Managed interface for call history
The premium version allows you to record Skype video calls with individuals or groups
Cons:
The free version is not appropriate for commercial use
No video recording with the free version
You can download Amolto Call Recorder by following the link below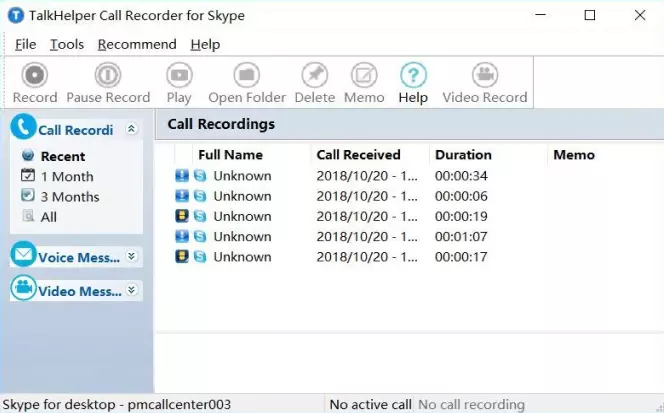 OS: Windows Vista/7/8/10
Best for: Saving and managing Skype voicemails and video messages
Softpedia rating: 3.5 out of 5-star rating. 25 reviews
Saving Skype voicemails and messages can be accomplished with one click with the TalkHelper Skype recorder. Playback with the media player is simple, and you can store the messages that are important for later review. TalkHelper provides information about the caller, including the user's ID and the date and time of the call.
The video recorder has a dedicated mode for recording audio, ensuring every sound is captured during a video chat. Audio is recorded in stereo format and on separate channels to help distinguish the different parties involved in the call.
Automatic settings allow you to record Skype calls without input, ensuring you don't miss important information because you forgot to hit record. TalkHelper captures good recordings in full screen, normal, or floating window mode for crisp, clear visuals. Skype video and voice calls can be saved as MP3, WAV, or AVI files.
Main features:
Allows users to store important messages
Provides information about the caller
Pros:
Capability to add notes and memos that will be recorded during your conversation
A smooth interface that works well with Skype
Free trial places no limits on the available features
A dedicated feature designed to record audio-only if you choose
Cons:
Free trial is limited to 7 days
Minor bugs reported in some reviews
You can download TalkHelper Call Recorder by following the link below

OS: Windows Vista/7/8/10
Best for: Unrestricted ability to record Skype audio streams
Softpedia rating: 3.2 out of 5-star rating. 92 reviews
The iFree Skype recorder works for audio streams from Skype. You can record in mono or stereo format and store all your recordings in an MP3 format. Options include the ability to set automatic or manual recording capabilities and choose local or remote recording. You can record any sound from your computer with clear, crisp audio.
The iFree is a free download, and there are no limits attached to the length of calls, length of use, or tools. In addition to working on the desktop version of Skype, the Skype app for Windows 10, and Skype for businesses, iFree also works on Facetime, Teams, and Google Hangouts.
If you need a free audio recorder that is easy to install and use, iFree is one of the few completely free options with no limits.
Main features:
You can record in mono or stereo format
Automatic and manual recording capabilities
Pros:
The free version is not limited
Works across multiple platforms in addition to Skype
Easy to use
Cons:
Audio only recordings
The range of tools for customizing recordings is limited
The lack of ability to save files in different formats
You can download iFree Skype Recorder by following the link below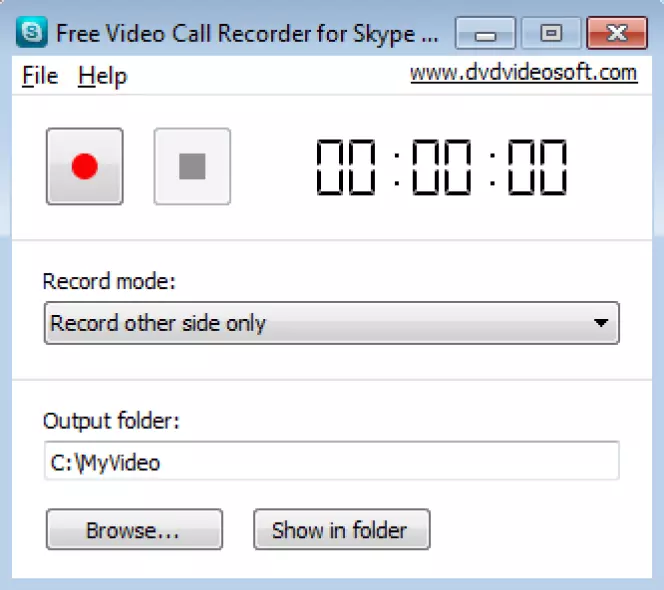 OS: Windows XP/Vista/7/8/10
Best for: Free basic audio and video recording
PCWorld rating: 4.2 out of 5 stars
The free version has no limitations on use or watermarks, allowing users full access to the range of options and controls for recording audio and video of Skype calls. Users can use the picture-in-picture mode to record audio and video of all sides of the conversation, record video of the other side, or use it for audio-only.
The quality of the audio and video recordings is highly dependent on the type of equipment being used. There is no tool available to adjust the quality of your audio or video recordings and limited capability to make adjustments. Audio calls are automatically stored as mp3 files, while video calls are stored as MP4.
Pausing your recordings is seamless and straightforward and doesn't create a problem when you resume recording. The program includes a hang-up feature that will automatically end recording when the call is disconnected.
Using the program is straightforward, and if you only need a basic recording option for Skype video and audio calls, DVD VideoSoft Skype Recorder fulfills that need. With its low CPU requirements, this isn't a bulky program, and the simple user interface makes it easy to use immediately after download.
Main features:
Low CPU requirements
3 different recording modes
The hang-up feature automatically ends recording when the call is finished
Pros:
The recording software is free without the need to pay after an initial trial
Records audio, video, or both
Suitable for older PC versions
Easy installation and ease of use
Cons:
No control over the quality of the audio or video recording
No editing tools included
You will receive no notifications
You can download DVD VideoSoft Skype Recorder by following the link below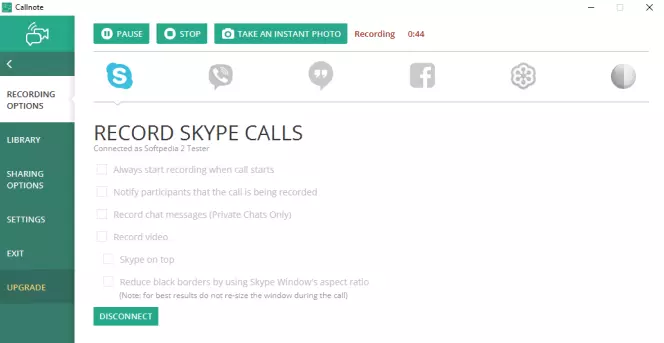 OS: Windows 7/8/10, macOS
Best for: Cloud-friendly integration
Cuspera rating: 4.05 out of 5 stars. 649 reviews.
Callnote allows you to record high-quality audio and video across an array of platforms, including Skype, Viber, Google Hangouts, Google Meets, Facetime, Zoom, WebEx, and more. You can record audio and video separately if you chose, and users have the capability to record multiple audio tracks.
You can start recording automatically, removing the risk of missing important moments because you forgot to hit the record button. You can seamlessly pause and restart recordings at any point.
The paid version of the software comes with a complete set of editing tools to polish your videos to suit your specific needs. You can insert soundtracks or highlight your video with quality graphic designs, allowing you a range of customization options.
Callnote has cloud-friendly integration features, allowing you to send recordings to Evernote, DropBox, Google Drive, or OneDrive. Uploading your recordings to Youtube can be accomplished with one click.
Callnote comes with three different tiers. The basic version is free but has minimal tools, and you can only make ten recordings per month. The premium version is the second tier and limits you to thirty recordings for a month. To take advantage of all the tools offered by Callnote, you need the pro version, which also allows unlimited recordings.
Main features:
Integrates with cloud storages
Auto transcription
Pros:
The paid version includes extensive editing tools
Paid versions have emotion recognition software
Both paid versions, premium and pro, come with a two-week free trial
Cons:
The free basic version is limited to 10 recordings per month
You have to purchase the pro version for video editing capability
GoToMeeting, Webex, and other platforms are only supported with the pro version of Callnote
You can download Callnote by following the link below
Summary: What to look for in a screen recorder?
We hope you found this review helpful. This section has a list of the most important things to consider when choosing a screen recorder for recording Skype calls.
Price: some screen recorders are free, and others offer both free and paid versions. If you want a free app, make sure it has the features you need. Does it restrict things like recording times and the number of allowed recordings? Consider another app or the PRO version if it falls short, especially if it offers a free trial period.
Interface: no one ever complains that a screen recorder is too easy to use. Make sure the interface is intuitive, uncluttered, and has a gentle learning curve. At the same time, check that the interface has everything you need.
Screen recording options: what do you need to capture? Some tools only record specific areas while others capture the entire screen or both. Also, check that the app offers audio recording as well if that's important to you.
Editing tools: check that the program has editing tools if that matters to you. Some apps offer basic editing like join, trim, and crop. Others have built-in editors or no tools at all.
Save and share: can you save your files in the formats you need? If you plan to share your captures, make sure you can upload them directly to platforms like Google Drive, YouTube, etc.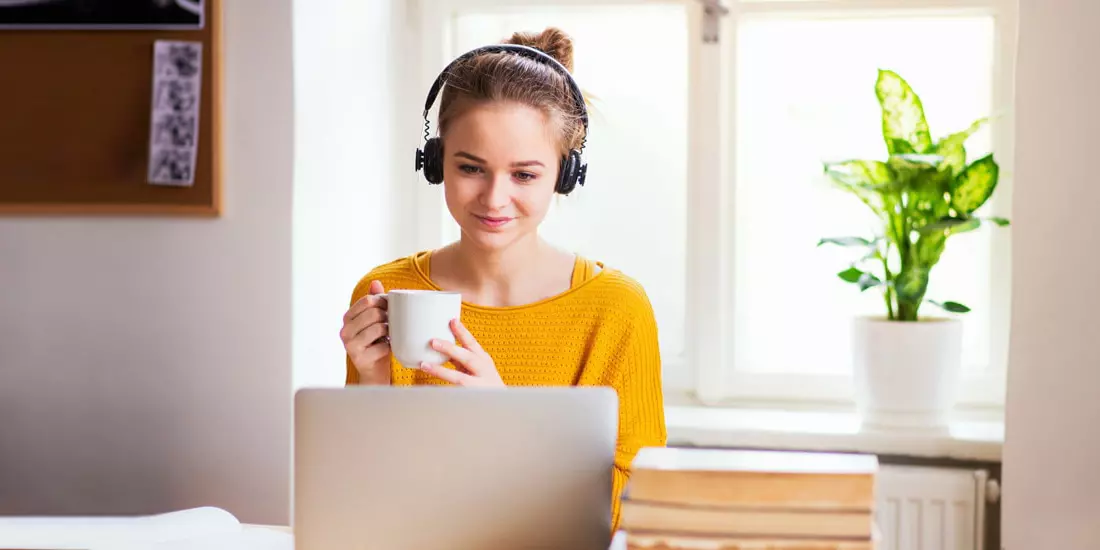 Movavi Screen Recorder
The perfect way to record from your screen
Frequently asked questions
Can you record a Skype video call?
Yes, you can record a Skype video call as long as you have software supporting both audio and video recording from Skype. To record the video call, use Movavi Screen Recorder.
Download and install Movavi Screen Recorder.
Start a call using Skype.
Click Start recording as soon as the call is initiated.
Click Stop recording at the end of the call.
Save the file into the format and folder of your choice.
What are the best Skype recorders?
Movavi Screen Recorder
Pamela for Skype
Ecamm Call Recorder
Aiseesoft Screen Recorder
Evaer Video Recorder for Skype
Gilisoft Audio Recorder Pro
AthTek Skype Recorder
Amolto Call Recorder
TalkHelper Call Recorder
iFree Skype Recorder
DVD VideoSoft Skype Recorder
How do I record Skype calls on Windows 10?
Recording Skype calls on Windows 10 is a simple process once you are familiar with using the chosen software. You can use one of the apps listed in this article or use a built-in feature. You may find the following link helpful for step-by-step instructions.
Sign up for news and special offers