9 Best Free Video Recorders
Looking for the best free video recording software to make a free screen video capture?
How about the best video streaming tool?
Chances are you might have stumbled upon a couple and you don't really know which is commendable.
Thing is – Although some video recording tools and editors available today are so complex, somewhat time-consuming and even offered at alarming rates; if you just need to simply record on-screen activity – it is best you make use of some of the best free video recording software enlisted here. With a free video recording software, it is easy to make a free screen video capture and reach out to your world.
If you're looking for a professional screen-recording tool, we recommend you try Movavi Screen Recorder. The program offers a free trial, so you can check out all the benefits before you make a decision to purchase. To learn more about Movavi Screen Recorder, please click here.
Top 9 Free Video Recording Software
Here's our list (in no particular order) – record and stream impeccable premium-quality videos!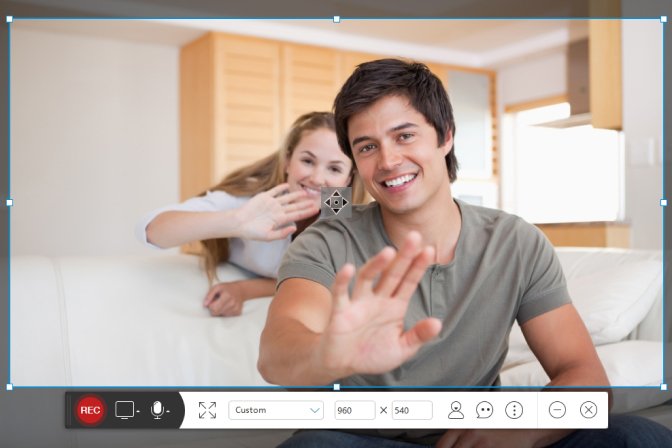 This is a free video recording software that enables you to record just about anything you want to, from presentations to software demonstration videos, tutorials, and lots more. This browser-based tool is however not quite suitable for gamers – be sure to get the best from any other task you want to do. In an attempt to use Apowersoft free video recording software, you'll be asked to download a launcher app first; after which you'll gain full access and next you'll be provided with a control bar with many screen recording options. Here, you have an editor tool for editing, annotations can be added while recording. After recording, files can be saved as video files or converted to GIFs, could be uploaded directly or sent to Google Drive or Dropbox.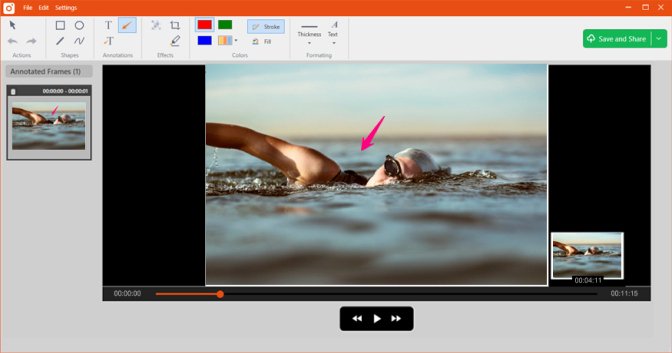 Here you go – be sure to get the best from any other task you want to do. In an attempt to use Apowersoft free video recording software, you'll be asked to download a launcher app first; after which you'll gain full – some users say it's a better pick amongst the top best free video recording software; you can screen capture, record videos and also share videos for free. It is very much available online for download for free on your Microsoft Windows, whether its Windows 7 or Windows 10 & your Mac. With this tool, you can capture shots directly from your computer screen, do some edits and share your recording with friends in a matter of minutes. You can have a screen capture or record video (up to 120 minutes) and publish your capture online and then go on to show off your recording to everyone.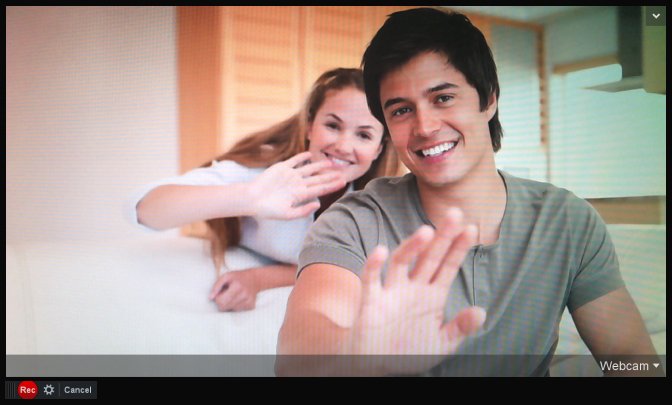 Whether you are an educator, developer, team leader, Screen-O-Matic is a great tool for you. Screen-O-Matic enables you to create free screen video capture for various purposes including classrooms videos for flipped learning, two-way mentorship, training videos and lots more. This free video recording software is fast and very easy to manipulate even for beginners. Its Java applet launching only means that you do not have to install the software prior to usage – when you are done recording, your videos are published directly and you can even record and combine both screen and webcam recordings. The free version offers quite a number of impressive tools but there is also a paid version O-Matic PRO that offers more exciting features you should try it – onscreen drawing, zooming option and lots more.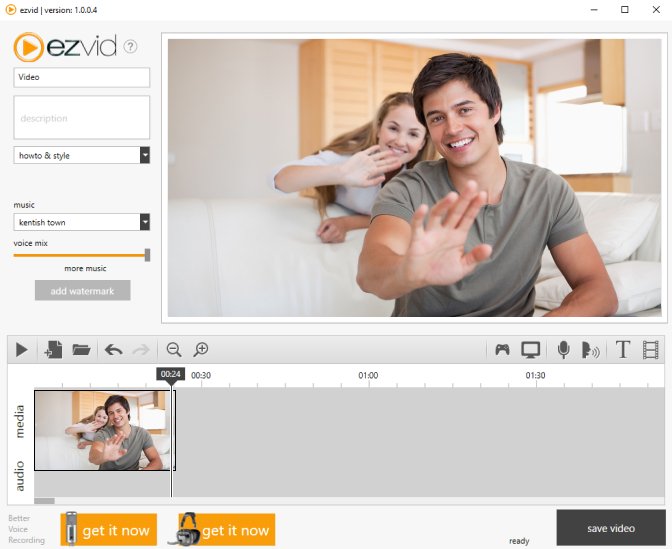 An amazing free screen recording software suitable for your Windows device. You can use this tool to make any kind of screen captures, work projects and software video tutorials – up to 45 minutes at a stretch. It doesn't leave unsightly watermarks which spells good, but there is just one drawback – it does not save video recordings to PC it can only export recordings to YouTube. If that factor does not bother you, then it's well worth your consideration and its excellent text to speech tool coupled with a built-in editor is quite an advantage.
This is a free video recording software which enables users to record their desktop screen activity, capture screen, edit screen captures, add a PIP webcam and turn your screen recording into polished tutorials, presentations, training videos and more. It offers a free editor tool that enables users to edit recordings, add images, enhance videos with text, create outstanding effects, add commentary, delete unwanted footage, and even add music to your recording. After creation, you can upload your creation directly to YouTube and other video sharing sites available.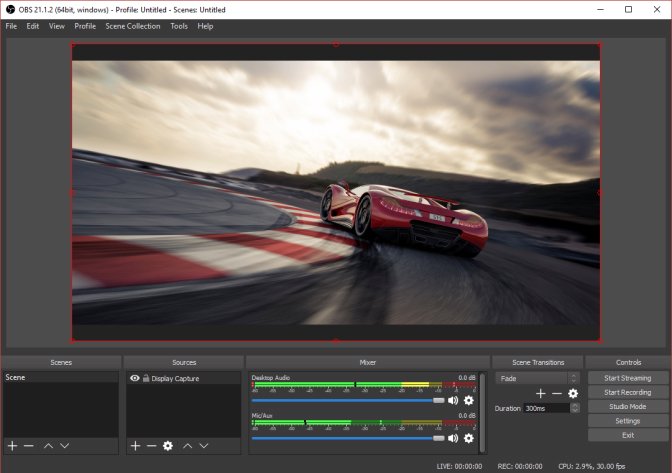 Open broadcasting software (OBS) is not just the best free video capture software but is also a free video streaming tool that spells "most profitable for gamers". Although it is not quite user-friendly, when you eventually familiarize with the software – the effort is worthwhile. With this tool, you can record directly from your webcam and microphone, and also incorporate footage from games, capture a window, add in existing videos and still images and much more. Regardless of the fact that it is a free tool, it is loaded with outstanding features – if you are a gamer you need to see this tool.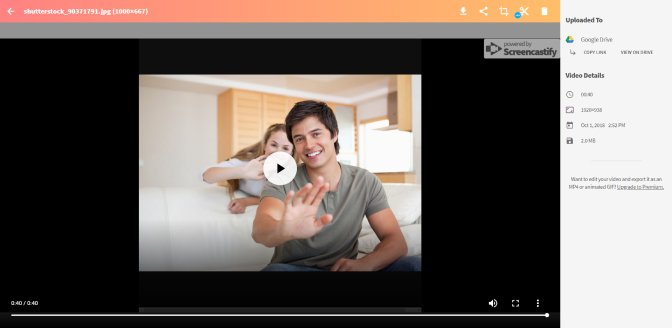 Screencastify is rated as the number one screen recorder for Chrome – it's more like a chrome extension that lives within the browser. It is by far one of the easiest video recording tools to use – you can capture your entire desktop, browser tab or HD screen and webcam videos, edit as per individual requirements to add that professional touch, then share your video instantly. There's a shareable Google Drive link where you can save or better still publish directly to your video channel.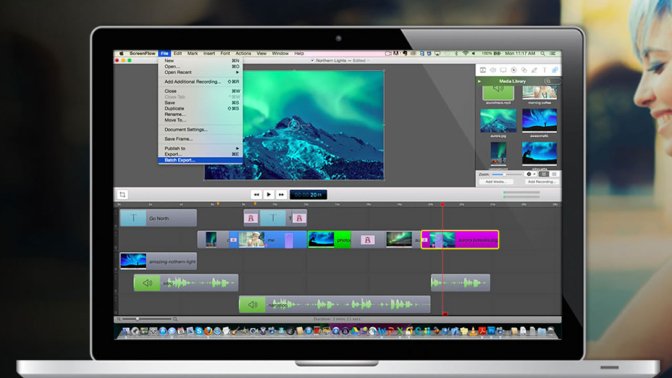 Screenflow 8 is a screen recording software that works pretty well for your Mac device. It offers a free trial version although it's not a total freeware. You can easily create videos for streaming with its easy to use video editing option, screen recording tool and sharing tool. So whether it's a movie or professional video, flipping classrooms or recorded lectures, marketing videos, online training videos – you mention it and ScreenFlow's got you covered! Presenting the best cutting-edge editing features where you can add a spark to your videos with text animations, freehand annotations, transitions and lots of exciting touches; after which you can directly publish your videos.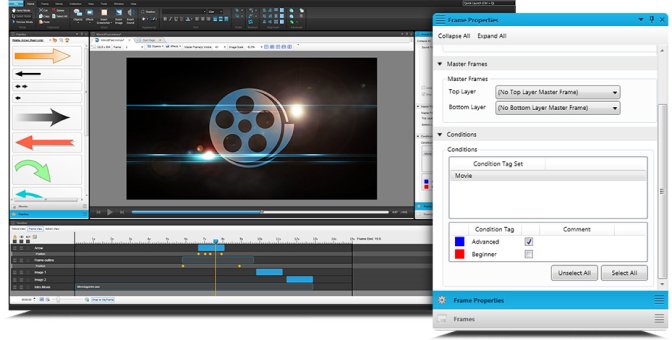 MadCap Mimic is a groundbreaking free video recorder that offers a wide range of video creation and editing capabilities. You can create fully editable video or tutorial where your users can view and listen to presentations or interact with simulations. Videos are created in HTML5 (WebM and MP4 files) and Adobe® PDF®. After choosing the video or screen capture you want to record, edit the video adding special effects. Select the output format as desired and then publish your video. One fascinating feature of MadCap Mimic is that it is Unicode compatible, hence supports the use of most languages including double-byte Asian languages, Eastern European languages, and many more.
The popularity of free video recording software keeps growing everyday as more and more people tend to use it for capturing tutorials, video streams, etc. Using a free program from the list above should help you with the basic task of recording screen. However, if you care about the quality of your final video and want to be sure that everything will be recorded properly, you should think of trying a more serious tool, like Movavi Screen Recorder. This powerful and user-friendly program offers a free trial version, so that you could check out all of its advantages in comparison to the freeware. Download the Mac or PC version and experience effortless screen capturing.
Read Other Useful Articles