How to Remove Background Noise from Audio and Video
If you've ever recorded video or audio, you're probably all too familiar with the problem of background noise. Whether you're making a family movie or recording a street interview using a microphone, it's likely that the resulting footage will contain unwanted sounds: breathing, random voices, traffic noise, and other ambient sounds, or various hums and buzzes caused by mic defects.
If you find your video or audio has unwanted background noise, there's no need to throw your work into the garbage. We have an easy solution for you – Movavi Video Editor! It's an efficient video editing app for Windows and Mac that can also be used as audio noise reduction software. To learn how to use Movavi Video Editor for background noise removal, read our quick guide below.
Step 1. Install Movavi Video Editor
Launch the program file you've downloaded and follow the installation instructions.
Step 2. Upload Media Files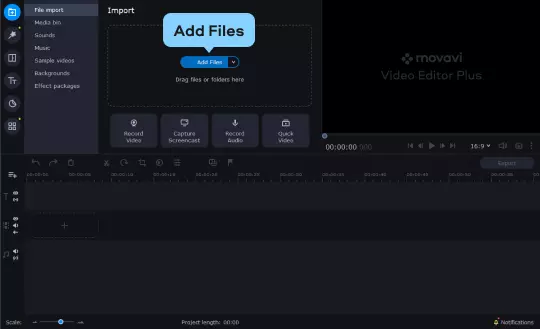 Click the Add Files button and choose the video and/or audio file you want to fix. Then drag your file onto the Timeline.
Step 3. Remove Background Noise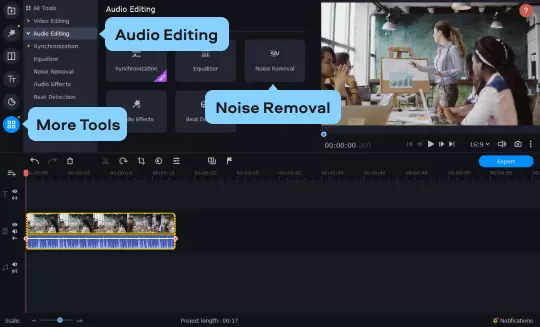 To access the audio denoise function, click More Tools. Open the Audio Editing drop-down list and select Noise Removal.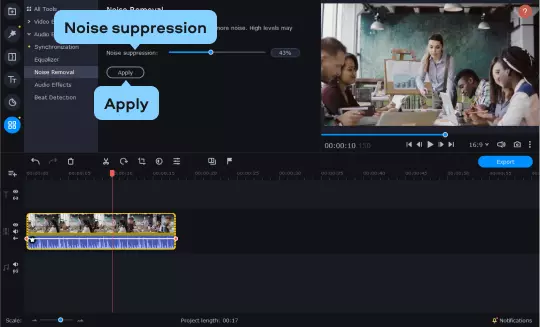 To get rid of unwanted noise from your recorded material, adjust the Noise suppression slider and click Apply. Experiment with different slider values until you get the best results; be aware that higher levels of noise suppression may cause distortions in the sound.
Step 4. Export the Result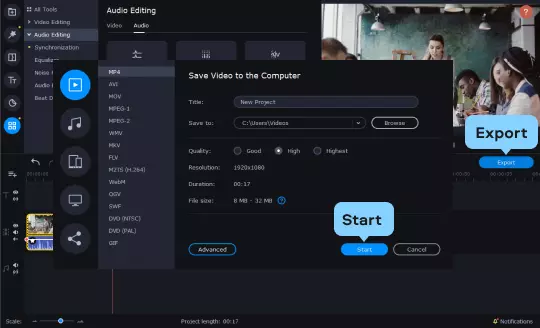 Now it's time to save your fixed-up file. Click Export and choose the format in which to save your footage. You can choose any popular video or audio format: AVI, MP4, MOV, MP3, WAV, WMA, etc. When you're ready to save, click the Start button.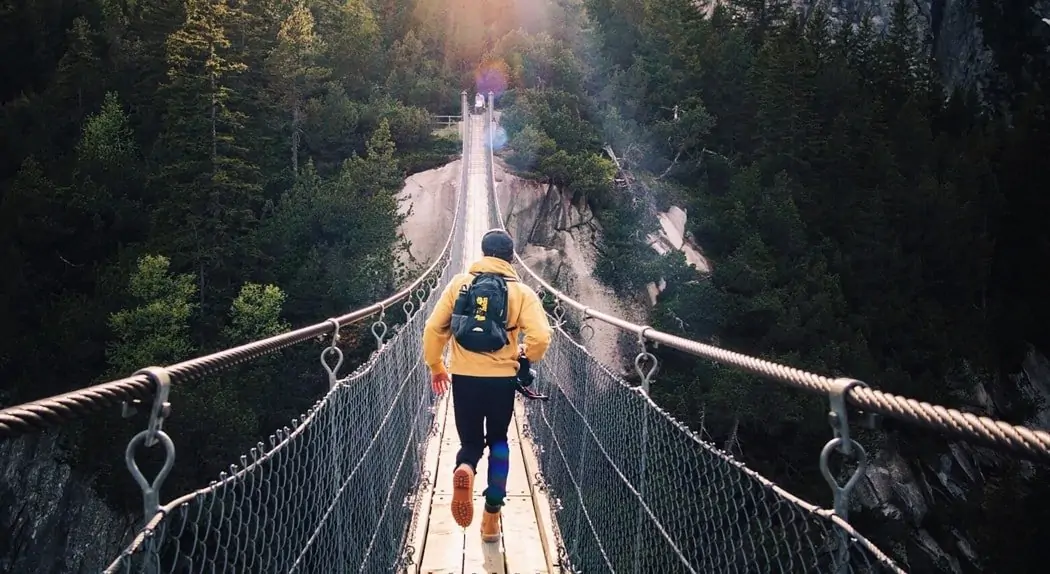 Movavi Video Editor
Make videos. Create. Inspire.
* The free version of Movavi Video Editor has the following restrictions: a 7-day trial period, a watermark on the output videos, and, if you're saving a project as an audio file, an ability to save only half the audio length. Learn more
Have questions?
If you can't find the answer to your question, please feel free to contact our Support Team.
Movavi Screen Recorder
An easy way to record from your screen in HD. Make video footage of any application, record online streaming video, webinars, even Skype calls, and save clips in all popular formats.
Photo Editor
An intuitive photo editing app that lets you retouch any photo on the fly. Improve quality, add filters and captions, remove unwanted objects, change backgrounds, and more!
Sign up for news and special offers