How to Record Your Screen
If you want a high-quality recording, use a full-featured program like Movavi Screen Recorder. This powerful and easy-to-use app lets you record the screen with audio. You can capture any screen activity and create complete screencasts, tutorials, vlog posts, and more. Learn how to save video from your computer monitor in the instructions below.
Step 1. Install Movavi Screen Recorder
Download the program, launch the setup file, and follow the installation steps on your screen.
Step 2. Adjust the Recording Parameters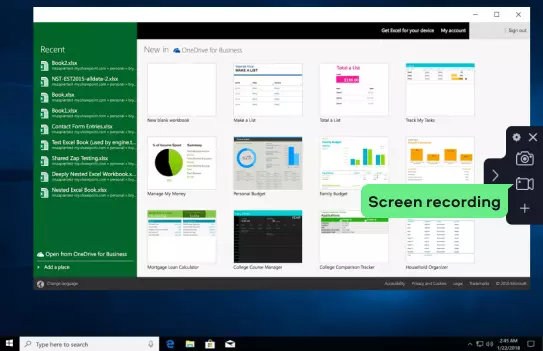 Launch the program and click Screen recording. To draw the capture frame, hold down the left mouse button and drag the cursor. Adjust the capture frame by pulling on its edges. If you want to record the screen with audio, click the System Audio icon (make sure it's highlighted in green). Click the Microphone icon if you want to record your voice as well.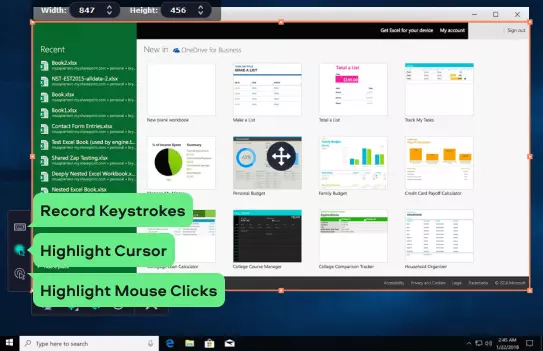 You can also record the cursor and keyboard actions: to do this, just click the appropriate icons in the sidebar.
Step 3. Make a Video of the Screen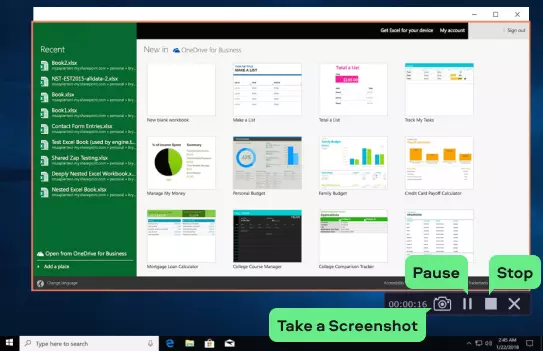 Click REC and wait until the short countdown is over. You can pause or stop the process by clicking the appropriate buttons.
Step 4. Edit the Recording (Optional)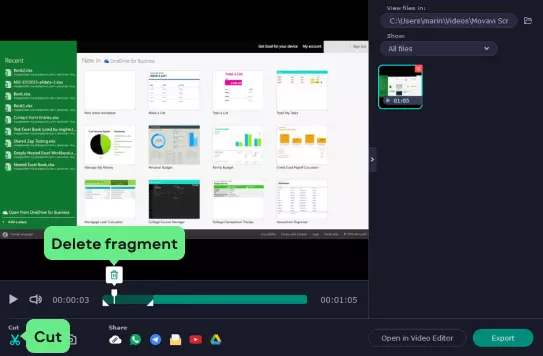 After the recording is done, a preview window will appear. Here, you can replay your video and cut out any unnecessary parts. To remove a segment from the middle of your video, place the marker at the beginning of this segment and click Cut, then do the same at the end of the segment. If the unwanted part is at the beginning or end of your recording, you'll only need to make one cut. After you've marked the unnecessary segment, place the marker on it and click Delete fragment.
Step 5. Save the Recorded Video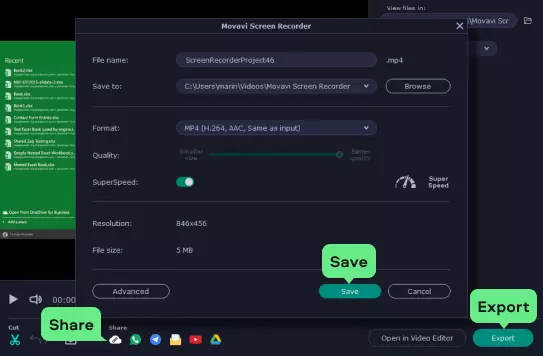 Once you're finished editing, click the Export button. Select the appropriate video format from the list, choose the folder in which to save the file, enter the filename, and click Save.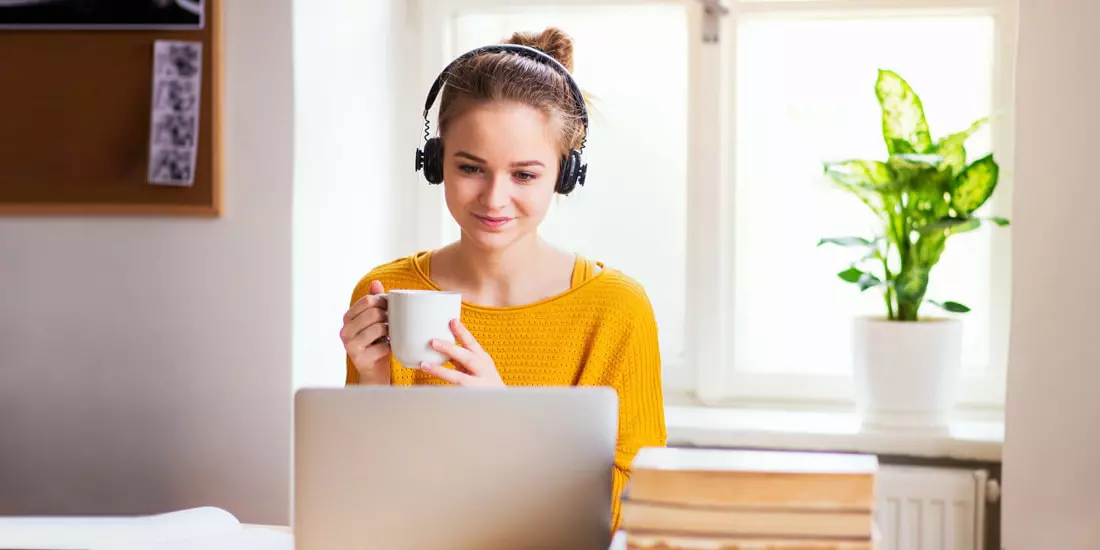 Movavi Screen Recorder
The perfect way to record anything from your screen
Disclaimer: Please be aware that Movavi Screen Recorder does not allow capture of copy-protected video and audio streams. Learn more
Sign up for news and special offers