What Is an Affiliate Program?
An affiliate program is an agreement in which a business pays another business or individual (the affiliate) a commission for bringing them traffic and/or sales. An affiliate gets a unique affiliate link that they can place on social media accounts or websites. Then, every click on this link is tracked, typically using cookies.
You will often come across the terms 'cookie lifetime' or 'cookie life.' They simply mean how long the cookie will track a user's online activity. For example, if a cookie has a 30-day life, your referral needs to make a purchase within 30-days after clicking your affiliate link for you to get paid. Otherwise, the lead will no longer be trackable.
Movavi's Affiliate Program has one of the longest cookies lifespans – 120 days.
There are two principal sources from which an affiliate can get an offer:
Go to a direct advertiser or affiliate program like Movavi. This way, you earn the highest commission.
Check out any offerwall, CPA network or other specialized platforms for publishers and advertisers. These offers usually contain multiple redirects, and the commission is significantly lower because it's spread across several resellers.
Types of Affiliate Marketing Programs
Affiliate marketing is a great way to grow your income without spending much money. Your goal is to provide your audience with a relevant offer and bring traffic or customers to the merchant. There are several ways to do it, depending on your role and experience.
There are different ways to make money from affiliate marketing:
This involves software and e-commerce-oriented offers where the commission is a specific percentage of revenue from sales.
This is the most common method, which includes test-drives or lead registration offers. It usually has low commissions and cap limitations.
Pay-Per-Sale (PPS) or Сost per Sale (CPS)
This method is similar to revenue sharing, but the commission is a fixed amount and not measured as a percentage.
A common method for mobile offers that pays for each install. It typically has the lowest commissions and strict caps.
This method usually covers product offers with delivery. This can be tricky with tracking integration.
How to Choose What to Promote
Just because you can promote something doesn't mean you should.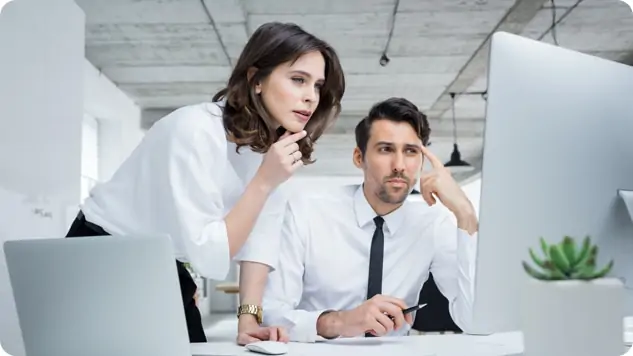 When you're contemplating which product to promote, it is always best to ask yourself the following questions:
Do I use this product?
Will the majority of my audience benefit from using this product?
Is the buying process easy?
Is there a reasonable affiliate commission rate?
With the Movavi Affiliate program, the answer to all these questions will be YES.
Just a few more steps and you can start:
1. Register with the in-house Movavi affiliate program by following the link.
2. Copy the link from the offer page

as shown in the screenshot.
3. Place your tracking link on your traffic source.
4. (Optional) Ask your account manager about best practices if necessary.
You can find all the statistics you need in your cabinet at https://affiliates.movavi.com/stats/daily.
Good luck and welcome aboard!
Sign up for news and special offers