Best Free Photo Editor for Windows 10
Want to have beautiful pictures without having to spend money on a photo editor? Don't worry! There are plenty of free apps on the internet. The only difficulty is to choose the one that has all the tools you need and matches your editing experience. And we're here to help you with that. Find our list of the best free photo programs for Windows 10 for beginners, amateurs, and professionals.
Best Free Photo Editing Software for Windows 10
Tired of looking for the best free photo editing software for Windows 10? Check out our top of free editing apps, you might find the perfect one for you here.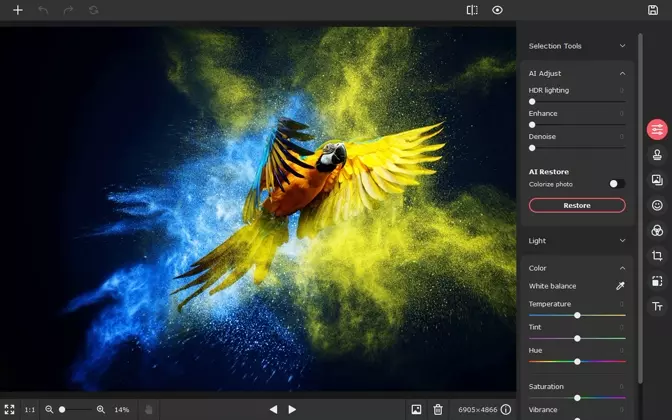 Probably one of the best free photo editor for Windows 10 a beginner can find on the Internet. Movavi will help you to understand all the basic editing tools and learn how to use them. Even if you've never cropped a single pic, don't know what Exposure means and have no clue how to remove an unwanted object version on the photo, you still can create a nice image with this app. The interface has in-built hints on almost every button, so you'll soon find out how to make your photos more beautiful.
You can download the trial version of the editor for free. It will be enough to crop photos, straighten the horizon, and do a lot more. The app is available not only for Windows but also for Mac.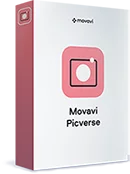 Movavi Picverse
Easily enhance images and get professional-grade results in a snap.
Remove unwanted objects

Restore old photos

Change or remove an image background

Apply effects and enhance images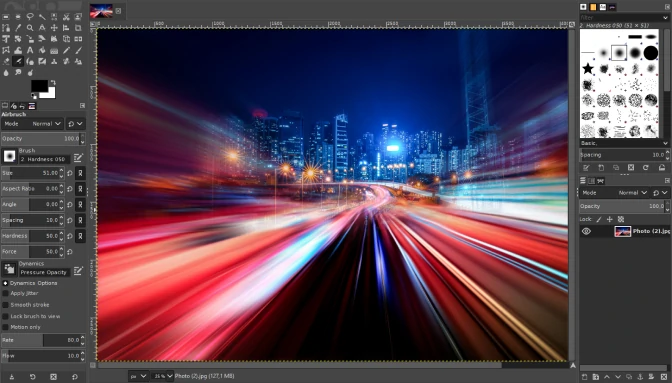 GIMP is an open-source software that started working on Unix platforms and now is available on all popular operating systems.
The software provides an impressive range of features. You can easily find all the basic tools, like brushes, color adjustment, cropping. Even if you've never edited a photo before, GIMP will make it easy. On the other hand, advanced users won't be bored using this program either as it has a lot of tools catered to them – layer masks, curves, animated gifs and so on. The interface of the app is customizable. You can make it look like either an easy-to-use program that will help you to edit your pics in a couple of clicks or a more professional app for more complicated tasks.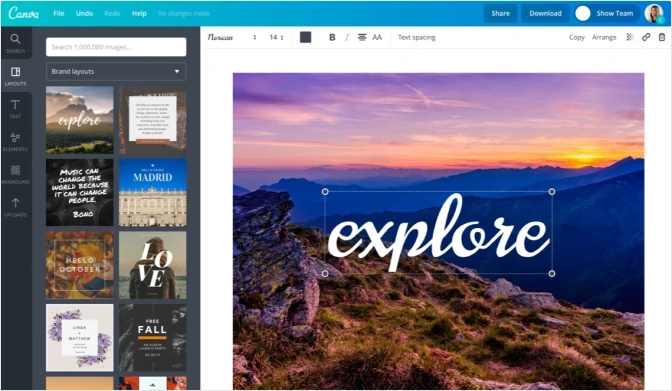 If you need to quickly make a nice picture with a quote or infographics for your Facebook or Instagram page and don't have much time to learn how to use complicated tools, then Canva is probably the best choice for you. It's a perfect web-based editing software for digital marketers as it has tons of unique templates made especially for different social networks. With Canva, you can also create blog post headers, book covers and many other types of visual content. Once your image is ready, you can directly share it to any popular social media or download it on your PC.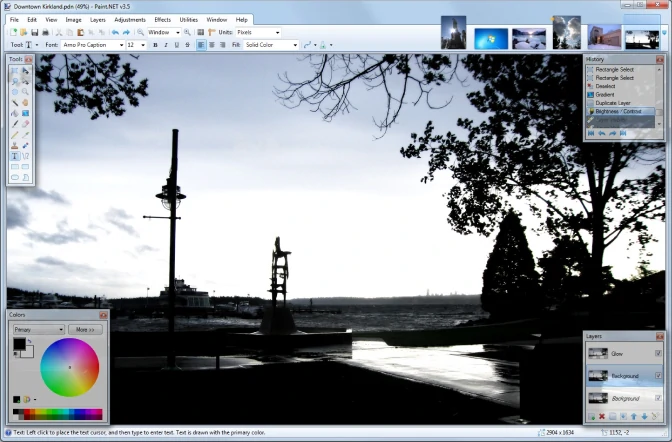 At first, Paint.NET was created as a drawing program, like Microsoft Paint. But as it developed it has become multifunctional editing software.
Now it's an easy-to-use tool helping to create nice pictures with minimum efforts. At first sight, its interface reminds professional software, like, say, Photoshop. But once you start working with it, you see that it's much more simple and user-friendly. Paint.NET has all the features a beginner or amateur may need, such as perspective change, moving pixels, duplicating objects, etc.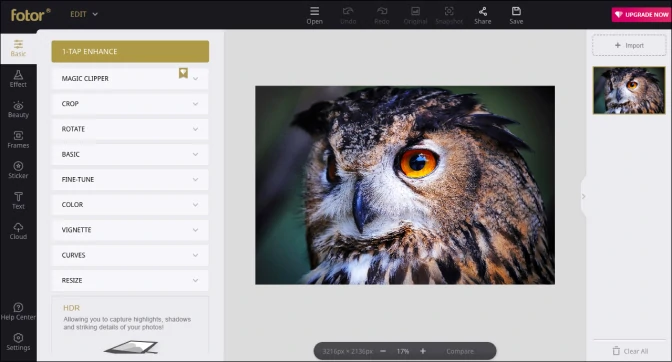 Another editor aimed to make a beginning photo creator's life easier. Fotor includes all the basic tools and it also offers some of the more complicated features like wrinkle remover or teeth brightening. On top of that, there is a huge variety of effects that will come in handy when you need to quickly create an original picture for social media, such as frames, stickers, or titles.
The great thing about Fotor is that there are both an online version of it and a desktop program for PC. The mobile app is also available, so you can edit your pictures anytime and anywhere you want.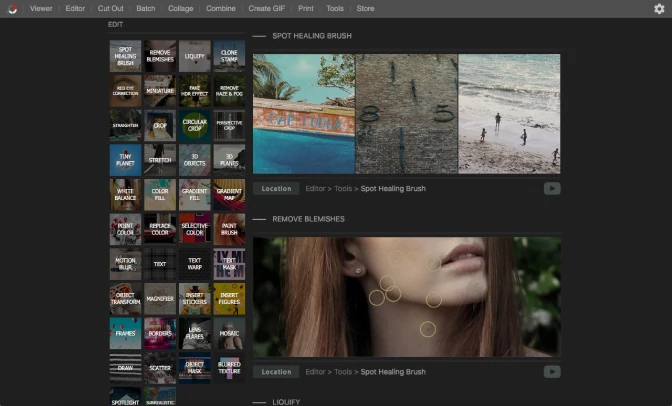 How to edit a photo in just two clicks and make it look professional? Use PhotoScape, a program that provides you with dozens of filters, brushes, stickers, frames, and other tools and features that will help you to bring your ideas to life. For photo makers who are ready for some more time on creating pictures, there are many more options like collage, brushes, merging.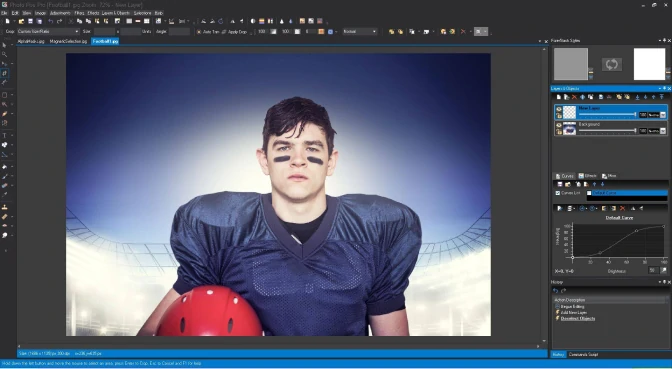 This software will be useful for both beginners and advanced users. You can choose from two interfaces according to your needs. If you want to get a beautiful picture almost automatically, choose the one for novices. Here you'll find all the basic editing tools and also some nice filters and other effects that will make your photo look better immediately. And if you're ready to deal with all those gradients, textures, masks, layers, etc. then choose the interface for professionals.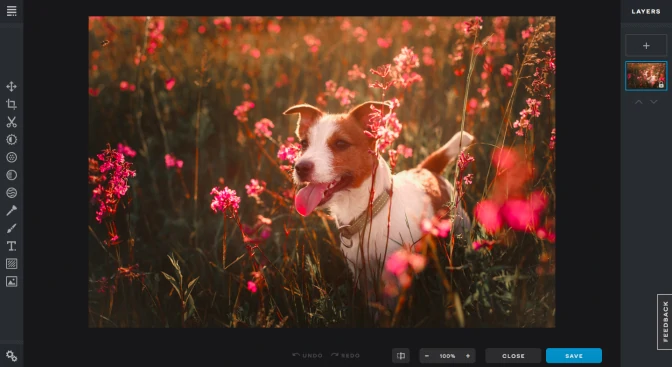 A free online editor that quite similar to Adobe Photoshop by its functionality. This is a good tool for advanced users and those who want to develop their editing skills. Pixlr provides creators with a variety of features no other free software has. Among these, there are exposure, levels, automatic enhancement tools, etc. So if you want not only to make a nice pic, but also to learn more about editing, you should definitely try Pixlr!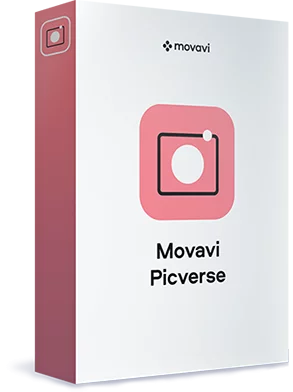 Movavi Picverse
Easily enhance images and get professional-grade results in a snap.
Remove unwanted objects

Restore old photos

Change or remove an image background

Apply effects and enhance images
See Other Useful How-to Guides