LMS Training Software
Learning management system (LMS) is software providing training sessions for employees or students. LMS offers features to create courses, assessments, forums, calendars, and other online learning activities. The platforms help to engage the personnel in training and to be more productive at work. In this article, we present a comparison of the best LMS software with examples of their key features.
Top LMS Software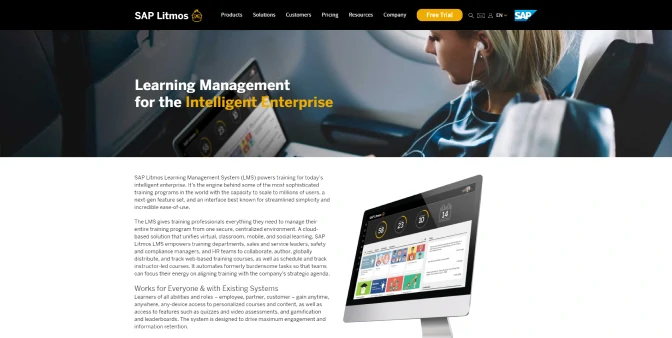 SAP Litmos LMS holds a great variety of training courses that are suitable for employees, partners, students, and customers. The platform is compatible with both desktop computers and mobile devices. The cloud-based system provides users with access to training content via any device from all over the world.
Courses are personalized and customizable for any needs and level of knowledge. You can manage courses, schedule them, and track your results. There are plenty of assignments, quizzes, and surveys you can complete.
SAP Litmos allows you to create any kind of training content. Add new courses and assessments and get immediate feedback from users. You can create training both for individuals and groups. The platform also allows you to sell your courses worldwide.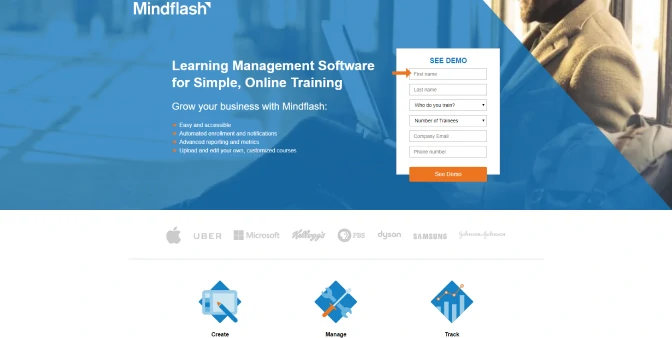 Mindflash LMS offers solutions for a wide range of industries from healthcare to manufacturing. You can access the courses from any device worldwide, thanks to the cloud storage. The cloud allows you to store your files and training history for an unlimited period of time.
You can upload already existing content to the platform in any format, including videos and voice-overs. Using the administration tools, you can easily integrate, edit, and automate the training sessions.
The platform also owns the business analytics feature to monitor the results of the trainees and see the impact of the training on your business.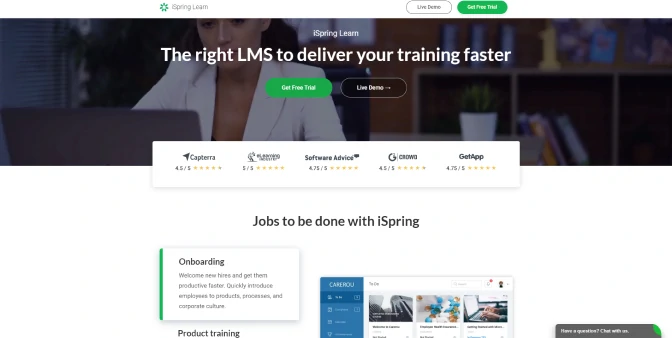 iSpring Learn provides LMS training for employees all around the world. Courses are accessible via computer, IOS and Android devices, even offline. The platform has an easy-to-use interface for learners.
You can import the training content to the platform to create a course. Use your ready-made presentations, videos, or documents. There's cloud storage that has no limitation on the content you upload. Take advantage of creating an interactive long read with iSpring Learn. Enhance your article with pictures, videos, and quotes.
The platform lets you add a large number of learners and assign training to individuals, teams, or even departments. It's very easy to monitor your team productivity and track the results with the automatic notifications you get. You can customize the portal to match your company's brand.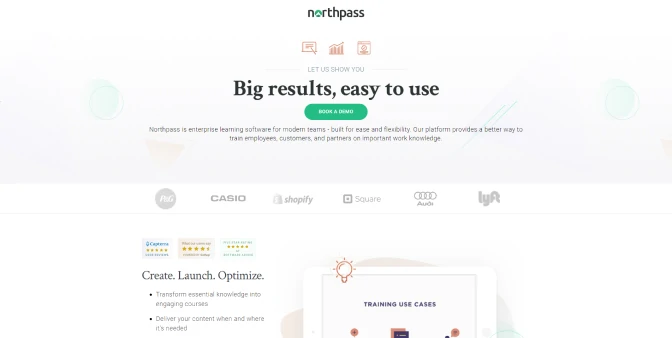 Northpass is learning management software offering different training tools. The process of creating and managing courses is made simple with the drag-and-drop interface. You can upload documents, videos, audio files, and presentations and edit them anytime.
Make use of discussion boards and forums to share your learning experience. You can track the results using the feedback boards, assessments, and quizzes. There are plenty of options to customize the platform for your company: send custom email notifications and integrate your brand colors to the system. You can grant access to the system to particular learners or groups.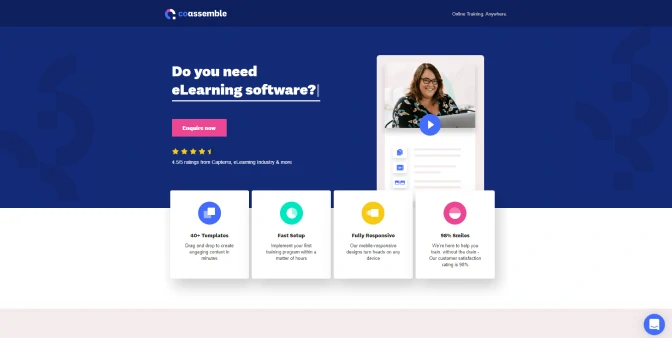 Coassemble is one of the top LMS software for employees. It's an all-in-one platform, where you can make, edit, and control all the courses. The system has an easy-to-use interface, so all the tasks can be performed with no effort. Coassemble provides everyday customer support which gives the platform the customer satisfaction rating of 98%.
The pricing plan depends on the number of users who log into your account during a month. All the courses are mobile-responsive, so you can continue learning activity via any device at any time.
You can build courses using 40+ powerful and interactive templates and upload documents and presentations in one click. The templates are further customizable to make a training session that you like.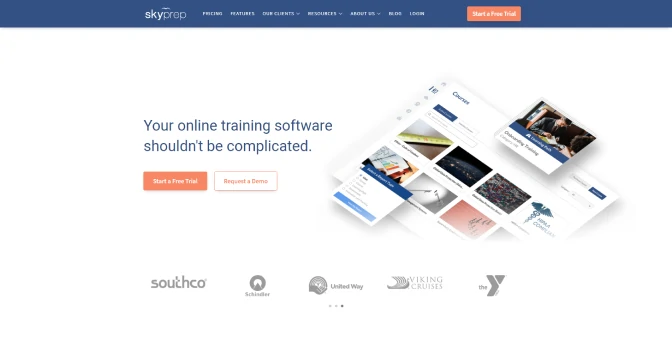 SkyPrep is an LMS aiming at making the e-learning experience for companies simple. The platform enables you to create an online course in a few clicks. You can upload documents and multimedia content and use it an unlimited number of times. Create assessments, tests, and quizzes and get reviews. Users get certificates of completion as soon as they finish the course.
All the data stored in SkyPrep is secure and encrypted by SSL certificate, so you can be sure your information is safe. You can choose who has access to courses.
The platform can be customized with your company's logo and colors. You can create custom emails, notifications, certificates, and URLs.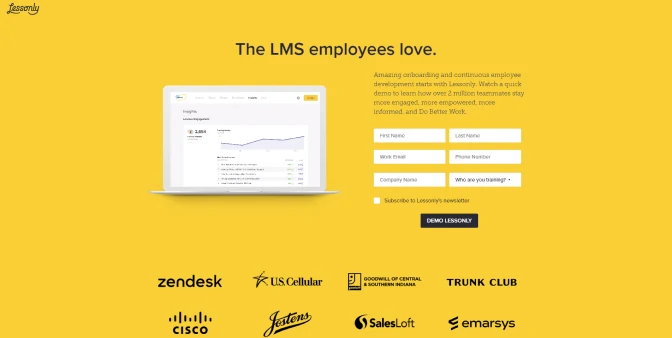 Lessonly is learning management software that provides engaging training materials for employees to do their work better. The program is compatible with mobile devices, which lets the learners use Lessonly from anywhere. It's also possible to download files and use them offline.
You can easily create lessons by dragging the content to the platform. Assign classes to teams or individual learners and track their results. The app performs screen and webcam recording. Personalize the program and make it match your brand.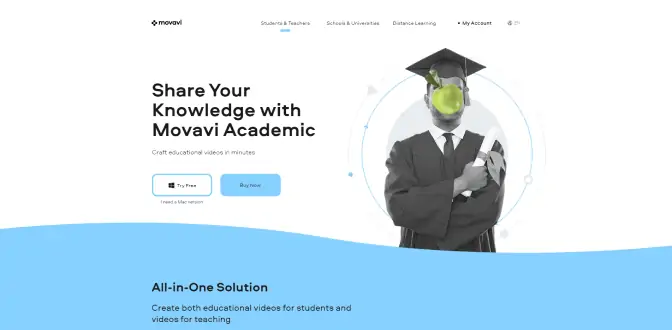 Movavi Academic is software that can improve training sessions for learners with the help of video-editing and screen-recording tools. The program is suitable for both teachers and students.
You can make explanatory videos and enhance them with the editing tools: add filters, transitions, themed stickers, and audio. Explain topics more clearly using the arrows, captions, callouts, zoom, and panning effects. Your students will be able to watch a training video from anywhere in the world.
Record your screen to demonstrate the training content and add a voice-over to the recording. You can also combine screen recording with webcam footage. Students can set the timer to capture a webinar if they can't watch it right away.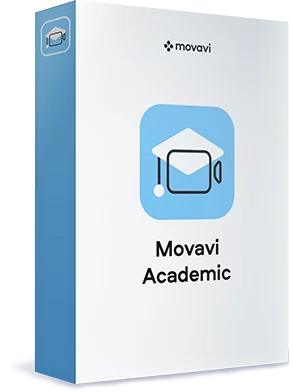 Movavi Academic
Enhance the learning experience
Explain new topics through video

Record lectures and webinars

Create online training courses

Design engaging classroom projects
See other useful how-to guides