Looking for the best slideshow software for Mac? You've come to the right place. Learn about 17 Mac-compatible slideshow makers, what makes each stand out, and get the lowdown on pricing, licensing, and key features so you can choose the software that's right for you and your budget.
Program

Best for

Read more

Movavi Slideshow Maker
Users who need powerful video and image editing capabilities
Keynote
Mac lovers who own an iPhone and iPad to bounce between devices
Microsoft PowerPoint
People comfortable with PowerPoint who don't need advanced features
| | | | |
| --- | --- | --- | --- |
| LibreOffice Impress | Students and anyone looking for an open-source solution | | |
| Prezi | Creatives looking for dynamic, fluid presentation software | | |
| Slidebean | Professionals looking to pitch their business ideas | | |
| CustomShow | Businesses looking to create cohesive presentations | | |
| FlowVella | Conference presenters or museum curators | | |
| Focusky | Marketers looking to create SEO-friendly presentations | | |
| Preview in Finder | Mac natives interested in creating a quick slideshow | | |
| iMovie | Apple users making movie-like presentations | | |
| Apple Photos | Mac natives looking for a bit more customization | | |
| FotoMagico | Photographers interested in presenting high-quality images | | |
| HyperEngine-AV | Audiophiles looking to build a presentation | | |
| iDVD | Wedding videographers and photographers | | |
| 4K Slideshow Maker | Social media-inclined presenters | | |
| LightMV | Video amateurs looking to create video-heavy presentations | | |
Summary: How to choose the best slideshow app for a Mac
Still wondering what's the best slideshow program for you personally? Now that you've read about some of the top slideshow creators for Mac, you should have a better idea of what program best meets your needs. But just in case you're on the fence between a few options, here are the main things to consider first.
Ease of use: Are you looking for something easy to use that's a bit basic, or would you prefer a more complicated tool offering more customization? Choose software that lets you get the job done at your particular pace.
Features: The features you need in your presentations will help determine which software you end up choosing. Is audio and video critical, or do you only need compelling transitions for your linear slideshow?
Pricing / licensing: Some software is free, and others have freemium offerings. Other platforms cost a flat rate or a subscription fee, but they often make it worth your time. Think about whether investing in slideshow software is something that would bring you more value in return.
Guides & support: Some tools are written about extensively online (by the creators, users, and reviewers), while others are a bit harder to dig up details on. If you're someone who often asks questions, consider choosing slideshow software that has support options at your disposal.
Device compatibility: Although all of the tools listed in this article are usable on Mac, you may want to consider choosing an app that also works on your smartphone. Being able to knock out a presentation (or even practice) while on the go is definitely a nice option for many of us.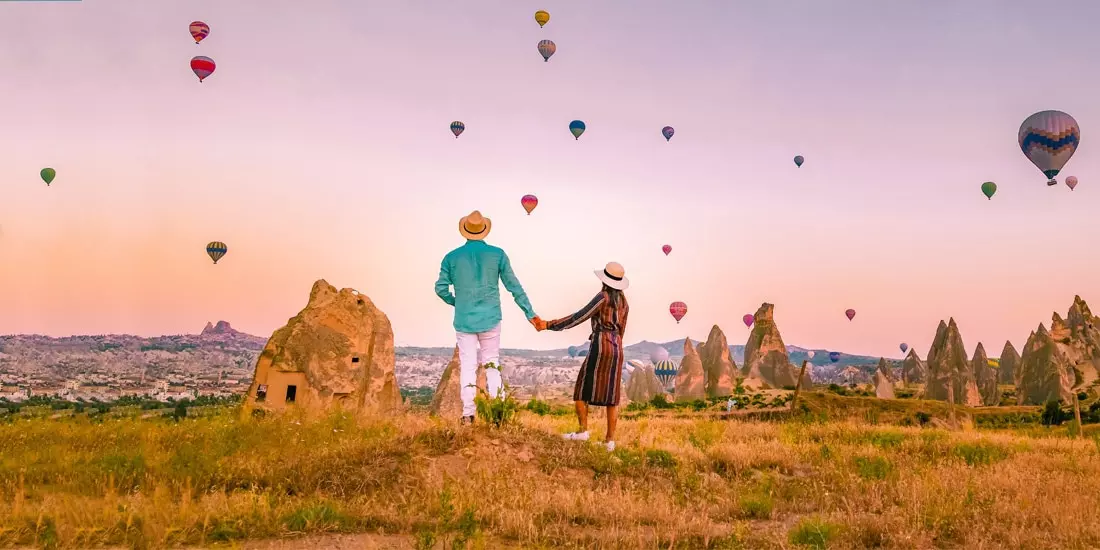 Movavi Slideshow Maker
An easy-to-use, yet efficient slideshow making program
Frequently asked questions
What is the best program to make a slideshow on a Mac?
Here are the top five apps we've outlined in this article in no particular order:
Movavi Slideshow Maker
FotoMagico 5
FlowVella
CustomShow
Slidebean
However, each software comes with its own strengths and weaknesses, and targets different user groups. To find the best program for you as a Mac user, please review each tool to form your own thoughts before selecting your ideal slideshow maker software.
How do I make a slideshow on my Mac?
Making a slideshow on your Mac is easy with Movavi Slideshow Maker. Simply follow these five steps:
Click the link below and follow installation instructions to get started.
Although you can adjust your settings and make manual edits feasible, for the sake of making an easy slideshow simply let the Slideshow Wizard guide you through the process.
Click File then Add Files to track down the images you plan to add to your slides.
Each Movavi theme has transitions and captions with music built into them, so preview a few, find one you like, and click Next.
View your slideshow by clicking Preview in the menu and double-check that everything is just how you want it before exporting your finished presentation on your Macbook.
Does Apple have a slideshow maker?
Apple's native Photos app works fine for creating a basic slideshow on your Mac or iOS device. However, if you're looking to create a more professional and dynamic slideshow, try out Movavi Slideshow Maker. It's compatible with current and legacy versions of macOS, has a ton of features for customizing your slideshow presentation, and a sleek UI that is frequently updated to best meet the needs of users in 2022.
Sign up for news and special offers