In the current realities, more and more employers are resorting to virtual onboarding. In this article, we will look at what it is, as well as how to properly organize this process, avoiding common mistakes.
What is virtual onboarding?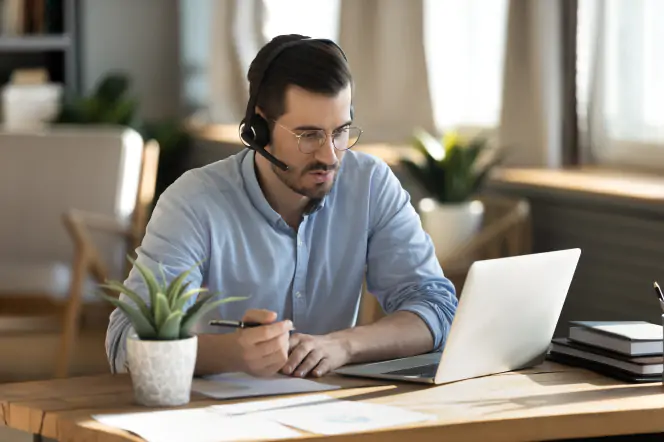 Nowadays, the number of remote workers is increasing. To work effectively, remote employees should come through the onboarding process virtually, since they don't have an option to do this face-to-face. And what is virtual onboarding, and how do one organize it?
Onboarding is a set of activities for the adaptation of new employees: introductory training, briefings, welcome meetings, etc. The goal is to infuse new people into the company, work and team. The only difference between online onboarding and face-to-face one is that everything is explained to a new employee through virtual tools: interactive prompts, email newsletters, video tutorials. That's the general meaning of virtual onboarding.
Pros and cons of the virtual onboarding process
Below, we've listed some of the virtual employee onboarding benefits.
Comfort for a beginner. The stressful situation of meeting a new team is smoothed out as much as possible. The possibility to adapt to a new workplace from a familiar home chair definitely improves the virtual onboarding process from the emotional perspective.
Time optimization of HR-service. Since the employee works remotely, all stages of hiring and immersion in the process also take place online. At the same time, time delays are excluded, since the process is automated as much as possible.
Interactive features. The online format allows introducing a number of progressive technologies into the adaptation process, in particular, elements of gamification. Virtual onboarding experience looks more like an exciting quest than a stressful integration into new realities.
Although online onboarding has its undeniable benefits, there are also some disadvantages you may encounter.
It is difficult to assess the candidate's soft skills. No matter how good the video call is, you still won't be able to fully form an impression of soft-skills through the screen – the candidate's ability to communicate, think flexibly and avoid conflicts.
It is not clear how to adapt an employee in a team. For each person, a job change is always stressful: you need to get to know dozens of new people, master the existing rules and traditions, and adjust the usual work rituals. If in the office a new employee could at any time turn to colleagues sitting to the right and left of him, then remotely he can only write to them in a corporate messenger.
Virtual onboarding and the new hire experience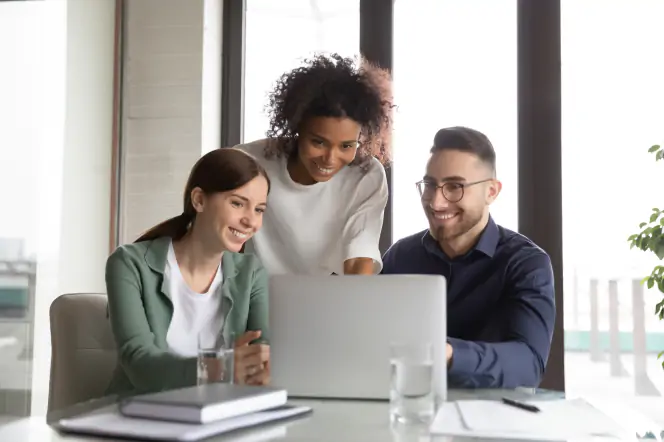 Employee onboarding is your first opportunity to prove that they made the right choice with your company. They have chosen to work with you, which means your reputation and their careers are at stake.
Effective staff onboarding follows a lot of the same principles as user onboarding. Employee adaptation helps:
Increase their involvement in the company and its work processes;
Successfully navigate the structure and goals of the company and understand how they can contribute;
Grow and develop in the company.
And just as you can't expect today's users to figure out some software, app, or solution on their own, love it, and become loyal customers, you can't expect your new hires to achieve anything in the long run without proper onboarding. Virtual onboarding and the new hire experience are inseparable if you aim to succeed.
How to onboard a new employee virtually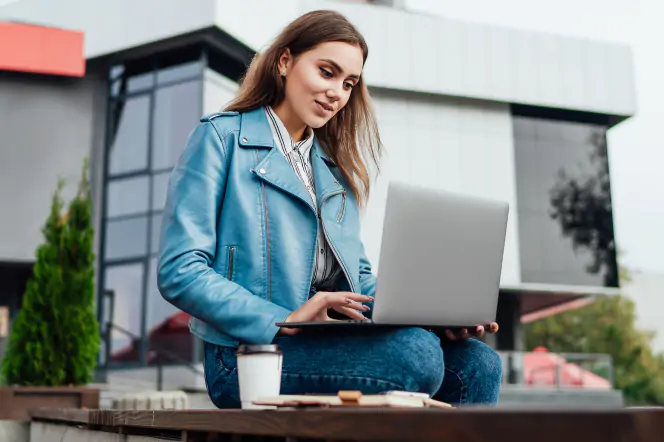 And now let's move on to the main thing. Following these steps, you'll learn how to onboard a new employee virtually.
Step 1. Help with documentation and registration
Make sure that you have all the necessary documents ready, instructions for newbies on applying for a job, storage of documents and their templates is available, and employees have access to all the necessary files and chats. This will save time for both you and the newbie.
Step 2. Preparing for the first day of work
Invite an employee to all chats and groups of the company where colleagues communicate. We recommend making a greeting post for the newcomer and asking them to tell you about themselves. This will help you quickly join the company. If you need special equipment, you can send it by courier or meet with a newcomer personally.
Step 3. First meeting
Here we advise you to organize a video call with the team for 2-3 days of work in order to give the person a chance to get comfortable, discuss issues and get acquainted with the responsibilities.
At this stage, it is worth introducing the beginner to his mentor. It is wiser to do this even before calling the team so that the person knows who he can contact for all questions.
Step 4. Employee training
At this stage, the beginner begins to learn the nuances of working with goods, projects, services, products or services – what the company does in the market.
Here it is important to draw up a program with explanations of the work process. If the company has an LMS, of course, it will be much easier. You will need to create an account for the employee and assign him the necessary courses.
Step 5. Coming to the end
We introduce the newcomer to the work plan for the trial period and the methods by which its effectiveness will be evaluated. After the end of the trial period, it is worth organizing a call with the authorities, where the person will receive clear feedback and, if successful, further tasks and working conditions.
Tips for the best virtual onboarding experience
Preboarding
Welcome new employees to the company before they even start work. The so-called preboarding begins with the interview. If it takes place as a video conference, this has the advantage that the applicant is less nervous in his private environment.
Clear information
Put together a digital folder for the new employee, for example with a company portrait, training plan, important dates, contact persons and access data for the intranet and internal services.
Provide work equipment
Set up the workplace on site or in the home office in such a way that the new employee is equipped with the necessary hardware, software, e-mail address and access to digital conference tools right from the start.
Welcome from day one
Send an introduction email to all employees to introduce the new colleague. Also organize a joint virtual welcome meeting to get to know each other personally. Top management should also be involved. This shows appreciation and provides a direct opportunity to convey important information about the company, its goals and values.
Establish relationships and networks
Encourage the new colleague not only to participate in their own team's virtual meetings in the early days, but also in video calls from other departments. This makes it possible to get a deeper insight into the company and to get to know the extended group of colleagues – even if everyone is currently working from home.
Provide an experienced mentor
Ask your employees who would like to take on this role. The mentor serves as a permanent contact for the new colleague during the induction phase and also explains unwritten rules. If possible, you should get to know each other face-to-face, after which the relationship can also be conducted online.
Direct integration
Integrate the newcomer directly into the team with specific work tasks. In this way, you enable them to develop their own abilities and create a sense of belonging.
Clarify mutual expectations and goals
The lack of direct and personal contact can quickly lead to misunderstandings. It is therefore important that both sides communicate their goals and expectations openly from the start. In the first month, it is best for supervisors to have frequent discussions with the new employee. This can also happen online.
Common mistakes during onboarding
When it comes to remote employees, many companies make the same mistakes over and over again. In the following lines you will find out what these are and how you can avoid them.
Waiting too long to start
At first glance, it may sound logical that the induction of new employees begins on the first day of work. But that's too late, because you should start as early as possible.
Basic information should be handed out before the start date. This includes, for example, account access, general operational processes and an overview of the existing team.
Leave home office employees entirely at home
There may be many situations where there is no alternative to remote training. However, if there is the possibility (at least occasionally) to train the new employees in the office, then you should use this opportunity. Even if the future workplace of the remote employees is in their own home, the first two weeks can be spent in the office. There they not only learn something about the systems and processes used in your company, but also make personal contacts with the colleagues with whom they will later work.
Stop ongoing support
Whether 3 days or 3 weeks, companies often throw their new employees in at the deep end as soon as the training is over. But even if all the basic instructions and processes have been conveyed, the onboarding process is far from complete.
Especially employees in the field or in the home office need much longer support. For example, if new employees are in close proximity to your company, schedule weekly or monthly team meetings. eLearning systems are also an excellent choice for providing up-to-date developments or accompanying training for remote workers.
Ignore feedback
Perhaps the biggest mistake companies make when dealing with their remote workers is ignoring the feedback. Not only do your employees learn something with a good induction, but you can also learn something yourself.
Online onboarding is a combination of formal, social, cultural, and professional aspects. It is the basis for further cooperation. Without this basis, a successful work is difficult to imagine. Sure, creating a whole virtual environment for employees may be a major challenge, but we hope our tips help you to organize the whole process of onboarding virtually.
Frequently asked questions
What are the 4 phases of onboarding?
Preboarding. Before the start of the first working day, the HR manager should make every effort to support the new employee. Tools in this case can be: a welcome letter; presentation of the company, product; Welcome-book, corporate chats.
Orientation. Staff onboarding at this stage can be done using different approaches. The best and most common option is a personal acquaintance. However, if the company has the resources, it is acceptable to use IT technologies. For example, AR or VR. Gamification is another tool that allows not only to effectively carry out the first stage of the adaptation period, but also to build a full-fledged structured onboarding program.
Role learning. In this phase, a set of measures is implemented to familiarize the employee with daily duties and focus on long-term success.
Transition. After 2-4 months, employees are transferred to the full performance of their duties. The main source of support at this stage is their immediate supervisor.
What happens on virtual onboarding day?
During the first virtual onboarding day, newcomers usually get acquainted with colleagues and the workplace, draw up documents and solve organizational issues. In a remote format, this can look like a newsletter about a new employee, a short online meeting, and creating accounts in the company's services.
Why is virtual onboarding important?
Whether it's parental leave, digital nomads of Generation Z or a specialist who doesn't want to move – working from home is increasingly becoming an alternative.
Speaking about remote work, the digital onboarding process is essential. You can only achieve good results if you are able to complete all the necessary steps online. While the new workforce is always open to work at headquarters, some prefer to work remotely. If applicants for home office jobs have all the skills you expect and appear to be culturally fit, digital onboarding is definitely an option. As an employer, you show that you are able to respond to the needs of the candidates. Plus, digital onboarding is a sign that you're a modern company. Millennials and Generation Y actually expect today that essential organizational tasks can be done online and from anywhere.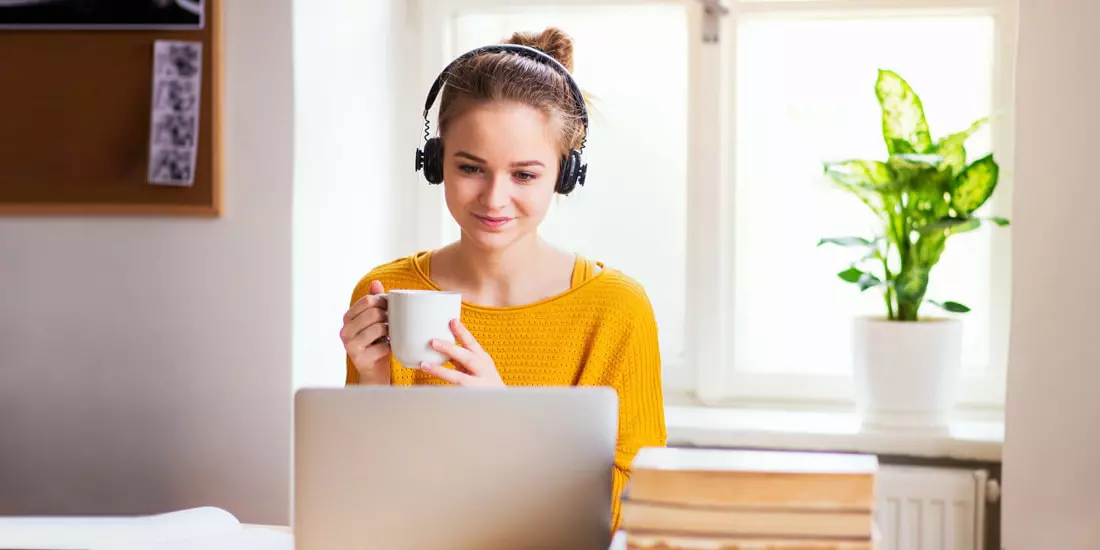 Movavi Screen Recorder
The perfect way to record anything from your screen
Ben is a writer from the UK with qualifications in Media and Music Technology, he specializes in software reviews and tutorials. Ben has been blogging about media and tech subjects since he was a teenager from his base in the East of England.
Sign up for news and special offers