Choose from Dozens of Songs for Slideshows by Movavi
Well-chosen slideshow music adds another dimension to your film with color, drive, and emotion. For example, calm background music for slideshows is the perfect choice for a summer vacation trip movie. Comic slideshow songs are perfect for a birthday or anniversary video. Make your family happy with photos from the family archive shown one by one with evocative background songs. You can quickly create slideshow presentations with your favorite music using Movavi Slideshow Maker, even if you've never done it before. Are you looking for the best songs for slideshows? This simple and convenient program contains dozens of ready-made soundtracks in the standard version and many more in the extended Movavi Slideshow Maker Plus version.
Download the program today and try it!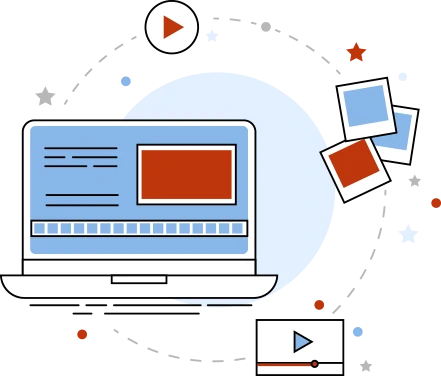 Ready-Made Themes
Every theme includes a soundtrack, visual effects, and transitions.
TRAVEL - inspirational music for dynamic travel videos.
FAMILY - upbeat music for fun family videos.
LOVE STORY - instrumental music for romantic videos.
BIRTHDAY - emotional music for birthday party videos.
ACTION - modern music for baseball and other sports videos.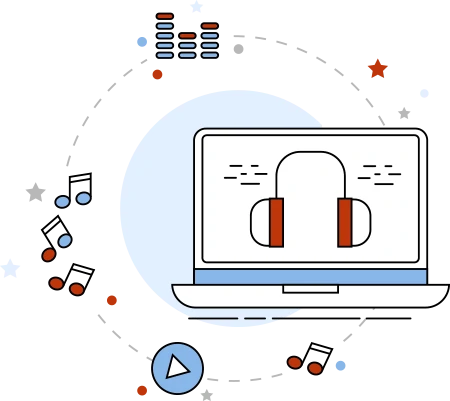 Soundtracks
Plenty of soundtracks to choose from for any mood and occasion.
Travel set: the best music for exploring your country.
Family set: the perfect choice for fun growing up, kindergarten, and preschool videos.
Action set: epic music for fast-paced movies.
Romance set: romantic music for a bride or groom for a rehearsal dinner.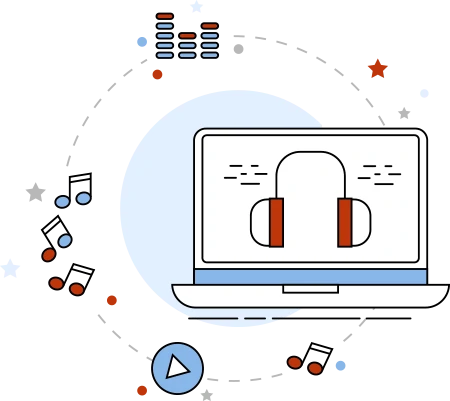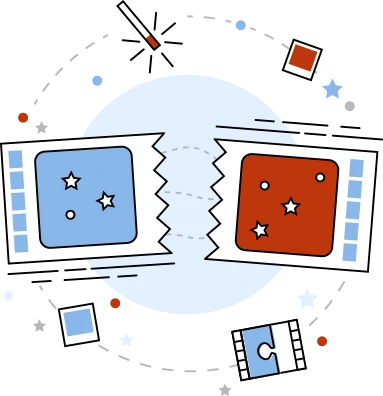 Sounds
Choose from a large collection of different sounds.
make a Christmas party movie with comic sound effects at the end of the year
use Happy Birthday congratulations for an 18th birthday or sweet 16 party
add laughter for videos with kids or your own child
There are many other sounds to choose from, like applause, sad trombone, city soundscape, gunshots, heartbeats, rain and thunder, and more.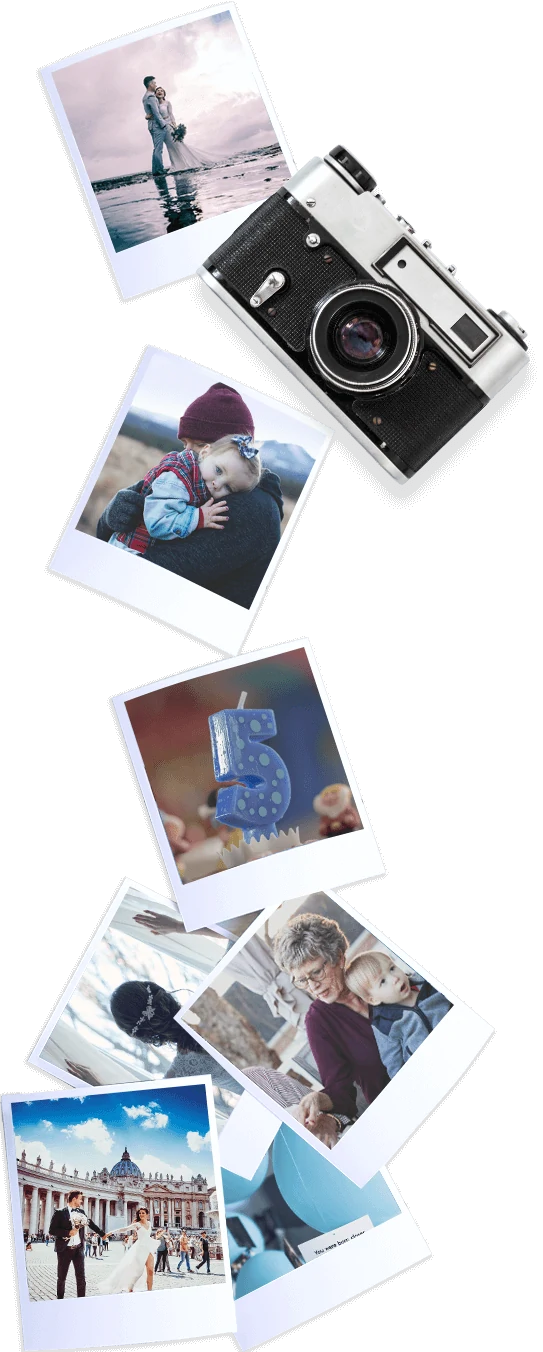 Upload Your Own Music
If you want to create something really special, you can upload your own choice of good music for your slideshow. Here are some top ideas and suggestions to consider:
download your favorite music from childhood, combine songs and sounds
use appropriate music for various occasions: first birthday, sweet sixteen, graduation, rehearsal dinner, wedding, and more
choose nostalgic music that lets you relive fond memories
share a baby shower or family reunion video with family and friends
With Movavi Slideshow Maker, you can create a great mini-movie with your own music in just a couple of minutes. Download the program and try it for free!
How to choose music for a slideshow?
Step 2.

Choose between slideshow modes. Creating a movie in manual mode will give you more functionality and opportunity to experiment. Slideshow Wizard is perfect for automatically creating a slideshow quickly and easily.

Step 3.

After uploading your photos, go to the Music tab to choose from the ready-made soundtracks for your movie, or upload music and songs of your choice in any popular formats.

Step 4.

Add other visual effects: filters, transitions, stickers, titles, themes, and more. Then save the finished video by hitting Start. With Movavi Slideshow Maker, movie-making is easy!