Fast PDF Reader Alternatives to Complex, Over-Featured Software
Constantly working with digital materials means we often need to read PDFs. We have summarized here the most popular PDF readers that can be helpful at work, whether you need to read an e-book without an e-reader or look through daily reports on-the-go.
Top 5 PDF Readers & Editors
Everything you need from PDF software
Compatibility: Windows, Mac
Price: $29.95 per year
Movavi PDF Editor is a multifunctional tool for viewing and editing PDF files. For comfortable reading, you can change the display settings using the View menu; this menu also contains commands for fitting pages to the width of the window, fitting pages to the height of the window, and for setting a custom scale. For more advanced tasks, the program also offers the Edit Objects and Pages modes.
If you are looking for how to download this PDF reader, just click on the appropriate link above for your operating system.
Pros:
Ultra lightweight reader app is only 26.5 MB
Modern, intuitive interface
Continuous scrolling
Easy zoom-in/zoom-out
Cons:
Lack of annotation tools (will be updated soon)
Verdict: Movavi PDF Editor is a must-have PDF tool for PC and Mac users. Thanks to the feature set and operating speed, Movavi PDF Editor outpaces many other offline software solutions.
For more information, click the link below.
Great option for viewing and reading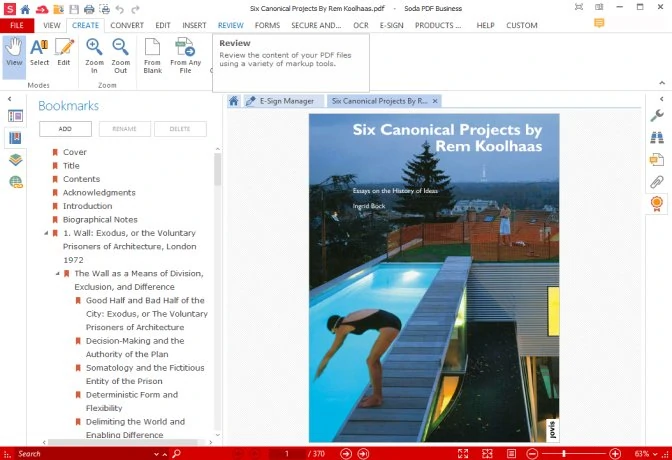 Compatibility: Windows
Price: $84.00/year for the premium version
Soda PDF is consistently rated highly among most popular PDF readers and viewers. The software offers a valuable bookmarks feature, which lets you orient yourself within multipage PDF documents. It also has a number of different view modes, including the 3D View function with animated page flipping. Soda PDF also has additional tools for reviewing and annotating documents, but these are available for premium users only.
Pros:
Fast navigation in chapters and sections
Unique 3D page-flipping technology
Cloud storage integration
Cons:
Reviewing available for premium users only
Verdict: Soda PDF is full-featured PDF viewing software for Windows and Mac. This program might be a little overwhelming for beginners because of the large number of menus and features.
You'll find a detailed review on the website linked below.
Best free option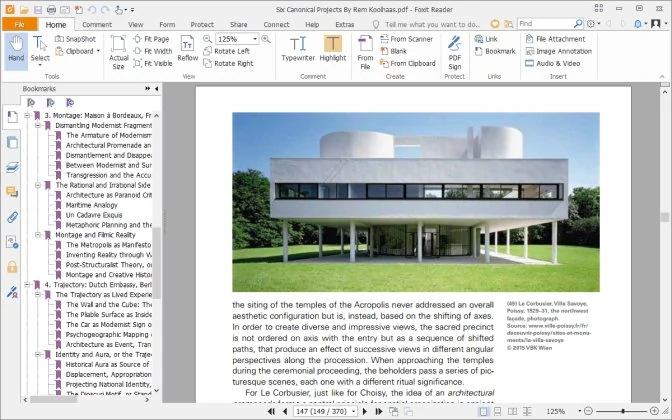 Compatibility: Windows, Mac, Linux, Citrix
Price: free
Foxit Reader is a quite simple, fast tool for reading and reviewing PDF documents and also includes other useful features. The program lets you view, print, and share your documents for free.
Pros:
Fast PDF loading and processing
Built-in night mode
Automated changelog generation
Cons:
Popup ads appearing on the tab panel
The text-to-speech synthesizer uses a robotic voice
Verdict: Foxit Reader is a free app with basic PDF- viewing and editing functionality, suitable for many PDF-related tasks. It does automatically set itself as the default PDF reader while installing, so you may have to figure out how to change the default PDF reader.
Here's a link to TechRadar's review of the program.
Best choice for advanced editing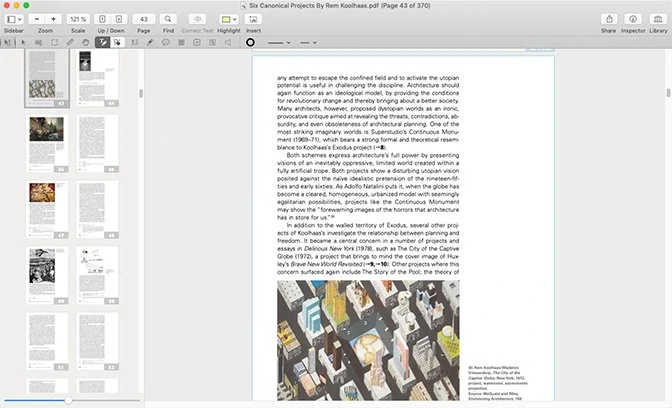 Compatibility: Mac
Price: $79.95
Another alternative for reading PDF files is the PDFpen PDF editor. PDFpen is powerful PDF software for Mac users that offers basic PDF viewing functionality in the trial version and full-fledged editing tools for premium users. The free trial has no time limit; the premium costs a small fortune at $79.95.
Pros:
Page numbering
Advanced PDF search option
Full screen mode
Cons:
Verdict: The software is currently only available for Mac users, so if you are looking for PDF reader for Windows (10, 8, 7, Vista), we recommend skipping this program. If you just want to read PDF files, we recommend you use the trial version.
For more information, read the review linked below.
Great option for Apple users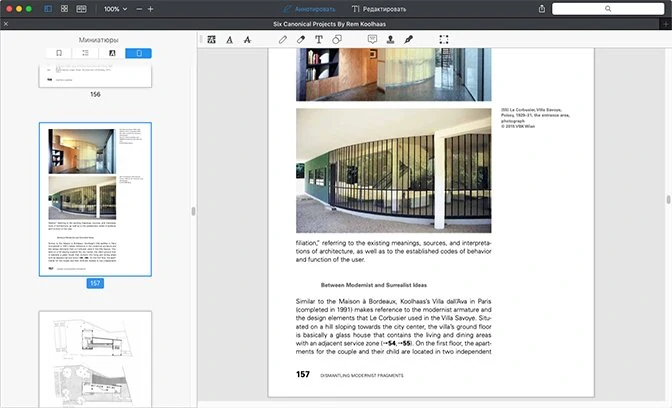 Compatibility: Mac
Price: $79.99
PDF Expert is another PDF reader for Mac that is worthy of attention. It's not overloaded with features, but it does let you open and make basic edits to PDF documents, including adding and removing text, inserting images, and rearranging pages. PDF expert also has a free app for iOS, so you can edit documents on your mobile device and easily transfer them to your computer.
Pros:
Undo/Redo option
Day/Night & Brightness mode
Synchronizes with Dropbox
Cons:
Poor interface
No tabs available
Verdict: PDF Expert is a free PDF reader and writer, suitable for macOS and iOS users. The bad news is that you can't use it to open multiple documents at one time.
To read a detailed review, follow the link below.
We have outlined the top 5 PDF readers & editors for desktop users. We hope you find it useful.
Frequently Asked Questions
What Are the Best PDF Editors?
Here are some of the best PDF editors.
Movavi PDF Editor
Soda PDF
Foxit Reader
PDFpen
PDF Expert
Which PDF Reader Allows Editing?
You can use one of the options from the list below to edit your PDF files.
Movavi PDF Editor
Soda PDF
Foxit Reader
PDFpen
PDF Expert
Which PDF Reader Is Best for Windows 10?
To view or edit PDFs on Windows 10, try one of these programs.
Movavi PDF Editor
Soda PDF
Foxit Reader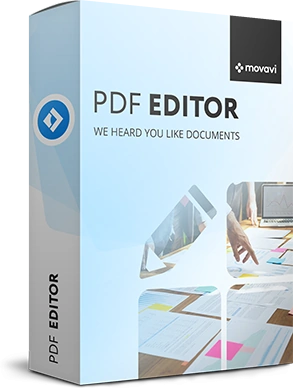 Movavi PDF Editor
Everything you need from PDF Software!
PDF creation from scratch

Different PDF-editing modes (4-in-1 page arrangement, text editing, and object editing)

Ready-to-use legal form templates

Digital signature solutions

One-click file export and print output
Disclaimer: Please be aware that Movavi Screen Recorder does not allow capture of copy-protected video and audio streams.