The 13 Best Video Content Creation Tools
It is an extremely exciting time to make content. Through the power of the internet, individuals and organizations can create high-quality, valuable content that creates a genuine connection with an audience. In other words, digital content – particularly video content – can lead to increased attention, more influence, and more sales.
The value proposition of video content is clear. According to the video marketing statistics compiled by Breadnbeyond, companies that are using video content achieve a growing revenue of 49% faster than those who don't. That said, actually producing video content can be somewhat difficult. While there are a variety of reasons for this, one reason is due to the sheer amount of video content creation tools that are in the marketplace.
We're here to help. Below, you will find our favorite content creation software. The list includes both free content creation tools and paid content creation tools. As always, the following list isn't ranked in terms of order or preference. Along with this, some of these tools are free and some are paid. That said, by using any of the tools below, you will be able to focus on high-quality content development for your customers and fans.
Content Creation Software: The Best Tools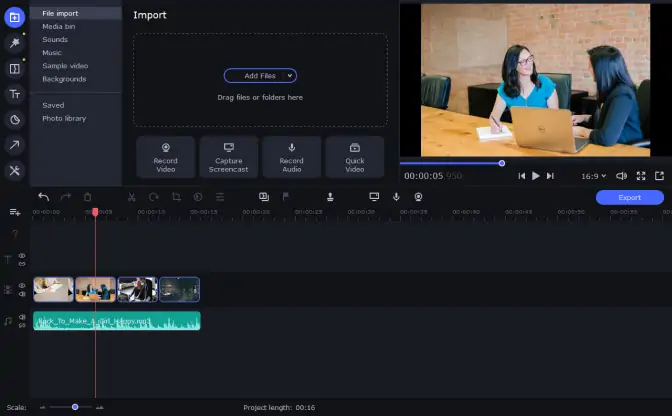 Movavi Business Suite is a self-described "all-in-one video editor and screen recorder." With Movavi Business Suite, you and your team can leverage a wide range of essential editing tools to create professional video content. For instance, you can easily cut and trim footage, capture activity on your screen, add cool effects (like slow motion and reverse effects) and instantly upload your videos to YouTube. You can try the software for free or you can purchase a lifetime license for long-term use of Business Suite.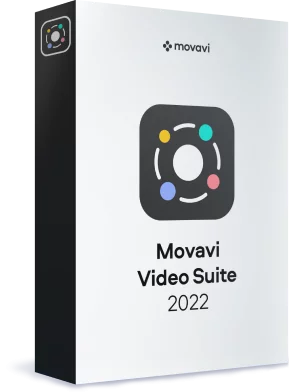 Movavi Business Suite
Ramp up your business productivity
Create tutorial, marketing, and commercial videos

Convert multimedia files to any popular format

Capture screens for demo videos and job interviews

Share videos using Movavi Cloud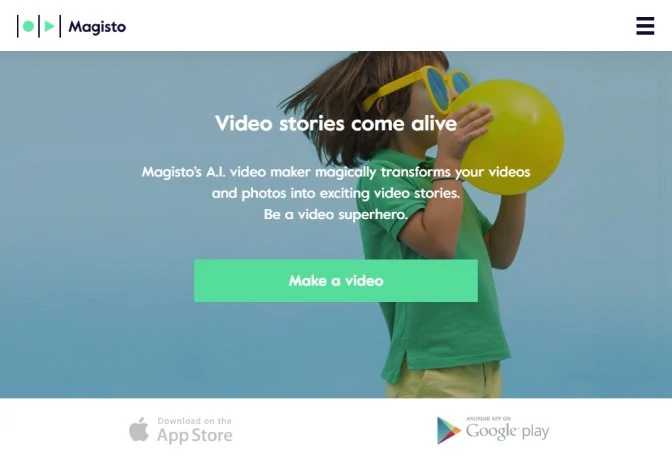 Magisto is a content creator app that helps you make professional social media videos in just a few minutes. Over 60,000 business video editors use Magisto. Compared to other video content creation software, Magisto is powered by artificial intelligence. Magisto's artificial intelligence system makes it easier for you to edit your videos, distribute them across platforms, and to understand how your viewers are responding to your videos. You can even upload business videos and photos to Magisto and the software will automatically analyze and edit your video (per your specifications). The cheapest Magisto plan starts at $4.99 per month.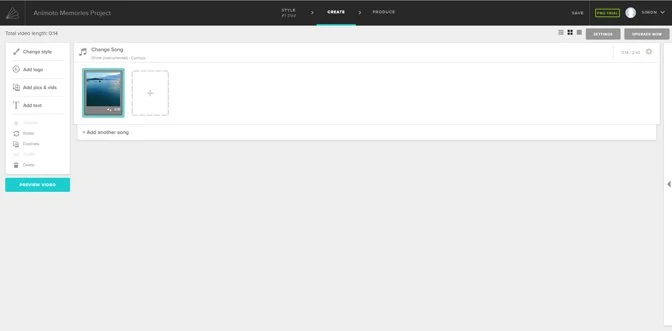 Animoto is a drag-and-drop video editor that prides itself on its ease of use. This video content creator, therefore, is an excellent choice for those who have little to no video editing experience. Animoto offers a three-step process. First, you add photos and video clips to the Animoto platform. You then add as much personalization as necessary to your video. Finally, you can produce and share your video in mere moments. Animoto offers a free 14 trial to get started, but after that, you will need to sign up for a monthly or annual plan.
Animaker is another content creation tool that you can use to create unique videos for your friends, family, or colleagues. Compared to other tools on this list, Animaker helps you create animated videos. Specifically, Animaker offers you six popular video styles that you can use to create 720 different types of animated videos. It is easy to use Animaker: all you need to do is click and choose your format, drag and drop elements into the editor, and then edit your content. While you can register for free, Animaker is a paid video content creator.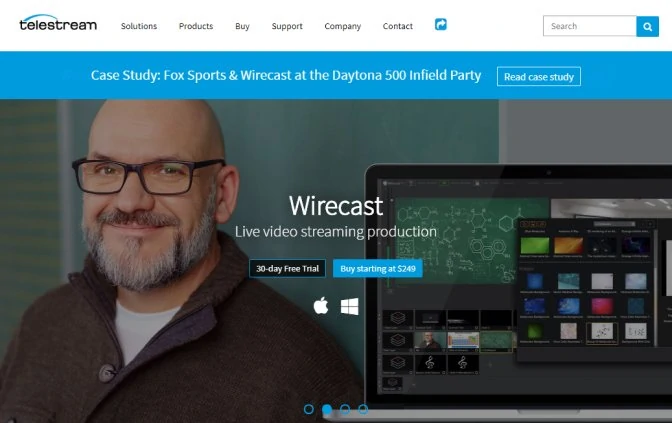 Wirecast is a different type of video content creation tool. The software is focused on live video streaming production. According to the company, using Wirecast, you can turn your laptop or computer into your own television studio. If, for instance, you want to stream webinars, sports, church services, or something else, you can use Wirecast. Some features that you can leverage include a robust stock media library, the ability to easily share your stream on social media, and conferencing and remote production. Wirecast offers a 30-day free trial for users. After that, you will need to pay for the software.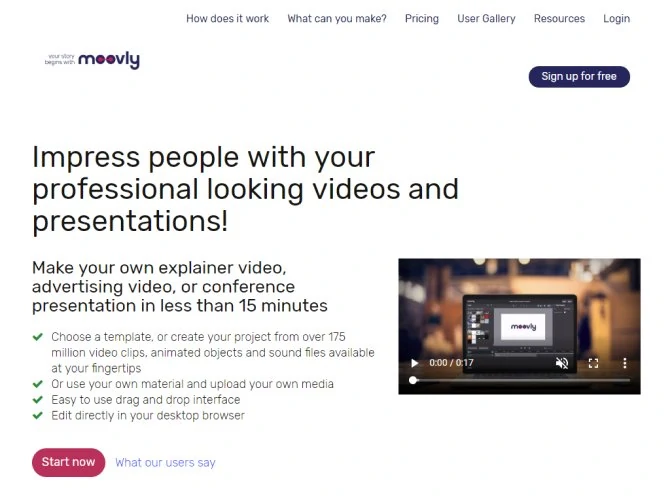 Moovly is a great tool to use if you want to make explainer videos, promo videos, video tutorials, or other training videos. Like some of the other tools listed above, Moovly has a drag-and-drop interface which makes it easy to create and edit videos. Along with this, you can either select from a library of templates or start from scratch. After taking advantage of an easy-to-use editor, you can quickly share your video content online. You can try Moovly for free, but then you will need to purchase either a monthly or yearly plan.
Rocketium is a content creator app that is primarily designed for businesses rather than individual creators. Like some of the other tools on this list, Rocketium lets you take advantage of features like stock content in order to make your videos. Unlike other tools, however, Rocketium is explicitly focused on collaboration. It is designed to make the co-creation process easy, as you can quickly ideate, divide tasks, and review projects on one platform. With Rocketium, you can make one video for free before you need to sign up for a paid plan.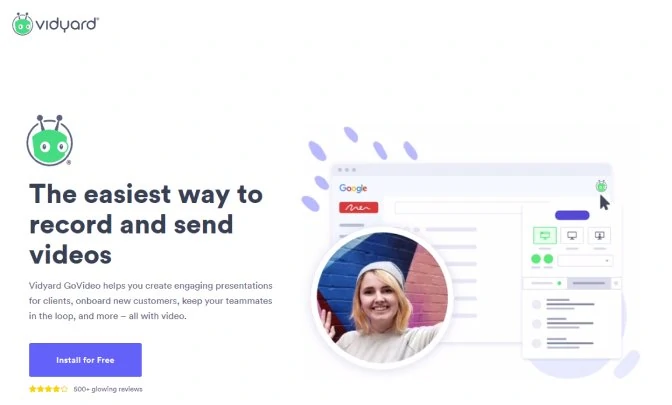 Vidyard GoVideo touts itself as "The easiest way to record and send videos." The tool is focused more on recording webcam video for presentations, onboarding new customers, and other enterprise purposes. You can also simply capture your screen or tab and record audio through your microphone. From there, GoVideo lets you easily share your video with others and track basic analytics about your videos. You can install GoVideo for free.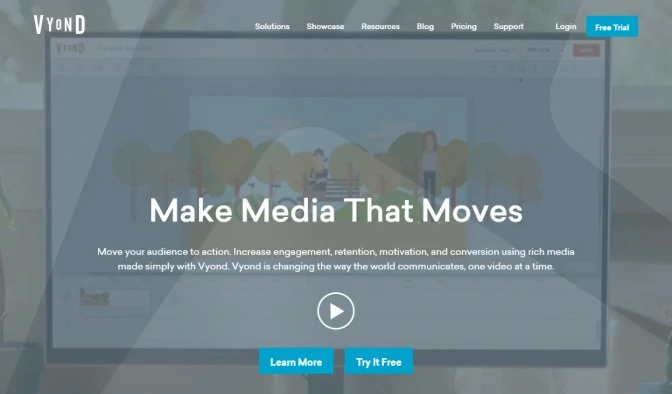 Vyond, like Animaker, is a tool that helps you create animated videos. According to the company, Vyond is great for training and e-learning, marketing, and human resource videos. When you start using Vyond, you can take advantage of a detailed library of templates, sounds, and other features to create a high-quality animated video. Vyond offers a 14-day free trial, but you will need to purchase a license to continue using the software.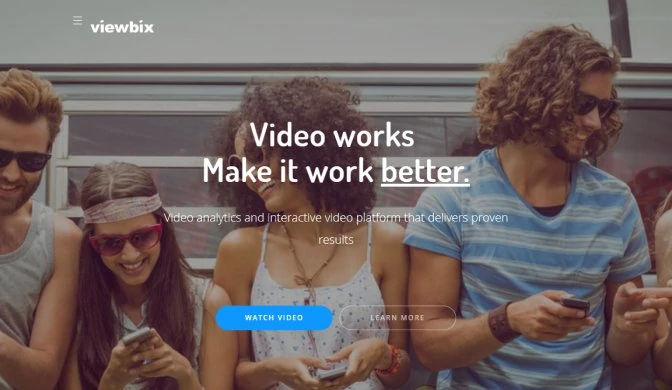 Viewbix is a self-described "video analytics and technology company" that is focused on helping you understand how your videos perform online. Specifically, Viewbix helps you understand who is watching your videos (and how long they are watching your videos). The software also provides cross-platform distribution and integrated calls to action. This is a slightly different product from the others on this list, yet it can be helpful to understand the effectiveness of your videos. To get started, you can contact the company to request a demo.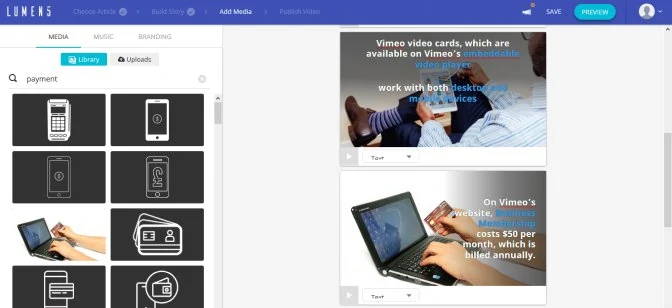 Lumen5 is a video maker that helps you turn your text into video marketing content. To get started using Lumen5, you simply provide the software with a blog post or RSS feed. From there, Lumen5's artificial intelligence system summarizes your content and automatically matches each scene with relevant photos and videos. It is extremely simple to use, and you can generate a new video in mere minutes. Like other tools on this list, you can get started for free, but you will need to pay to continue to use the product.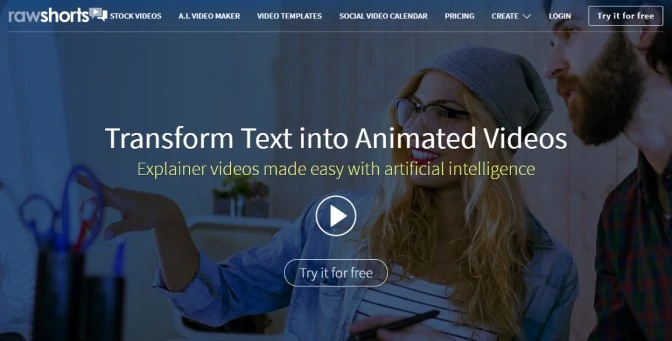 RawShorts is software that combines both text transformation and animated videos. In other words, RawShorts lets you instantly create animated videos from a text. Unlike Lumen5, however, RawShorts' videos are animated. According to the company, if you can build a PowerPoint slide, you can create an awesome RawShorts video. While you can try RawShorts for free, you will ultimately need to create a paid account to continue using the software.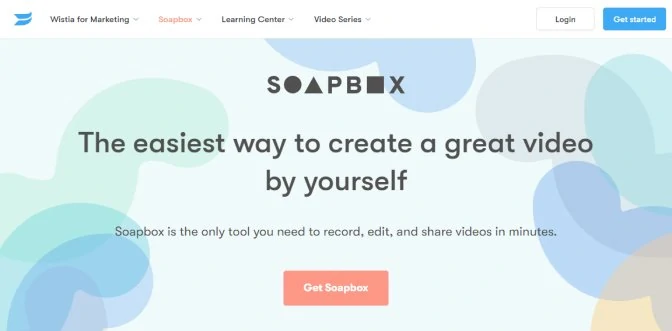 Finally, Soapbox is an online tool that lets you create compelling videos. Soapbox, like some of the other selections on this list, prides itself on its ease of use. All you need is the Soapbox Chrome extension, a webcam, and yourself. Using Soapbox, you can create a talking-head style screencast or simply a video of yourself. The Soapbox Chrome extension is free to download.
The Best Video Content Creation Tools
Using any of the tools above, you will be in a great position in your marketing content creation efforts. Whether you are creating video content for a small business, large business, or just yourself, this software will help you save time and avoid headaches down the road.
Finally, as discussed above, we believe that Movavi Business Suite is a great tool to create and edit your video content. If you would like to learn more about Business Suite, don't hesitate to visit its website by clicking here.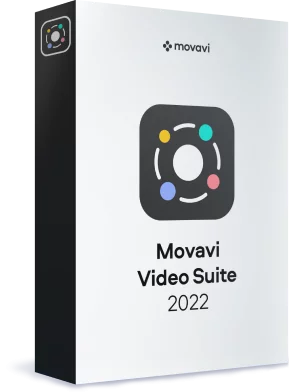 Movavi Business Suite
Ramp up your business productivity
Create tutorial, marketing, and commercial videos

Convert multimedia files to any popular format

Capture screens for demo videos and job interviews

Share videos using Movavi Cloud
See Other Useful How-to Guides