Top 6 free DVD burners
In today's world, we often prefer to watch streaming video from the Web, but sometimes streaming just doesn't work: what if you want to watch a rare movie or your Internet connection can't process the video for some reason? That's why DVD players are still not outdated, and that's why you might need a DVD burner. Check out this article to find the best free DVD burner.
OS: Windows, Mac
User interface convenience: 5/5
Movavi Video Suite is a powerful all-in-one app that can burn anything to DVD: videos, audios, images, and anything you might want it to burn. With it, you can transfer all your archives to physical discs pretty fast. Also, with this program, you can edit your videos before burning, for instance, if you want to cut out ads or add the name of the video at the very beginning. There are additional features like a video converter.
You don't need to have an academic degree to use Movavi Video Suite: the interface is clear, and there's no opportunity to get stuck. You can burn your discs very fast. Also, this app supports creating bootable discs. To make your job easier, we wrote a guide on burning a DVD with Movavi Video Suite, please, consider using the link below:
Additional features:
Mobile companion
Works with CD, DVD, and Blu-ray
Built-in media player
Pros:
Loads of useful features
Quick
Very simple
Cons:
Only the trial version is free
Here's a review on Movavi Video Suite by ComparedandReviewed.com:
Best free DVD burning software
OS: Windows
User interface convenience: 5/5
WinX DVD Author is a DVD burner that is available for PC. Specifically, it is available for Windows 10, 7, and lower. This DVD burner allows users to burn several types of video files to a DVD, which include MP4, MKV, AVI, and other files. In fact, WinX DVD Author even lets users make DVDs with personalized DVD menus, create subtitles, set aspect ratios, upload background music, and leverage other useful elements.
To get started with WinX DVD Author, all you need to do is download and install the software. WinX DVD Author does not include extras bundled into the installer or any advertisements within the user interface. By using this software, WinX DVD Author claims that you can burn a full 4.3 gigabyte DVD within one hour. Ultimately, this software has a straightforward, easy interface, meaning that users without any experience will be able to burn any DVD easily.
Additional features:
Supports all major formats
Create menus and write subtitles
Built-in YouTube downloader
Pros:
Reliable
You can create menus and add subtitles
Cons:
Can't make an ISO file
Has issues with some formats
To learn more, read a review by TechRadar: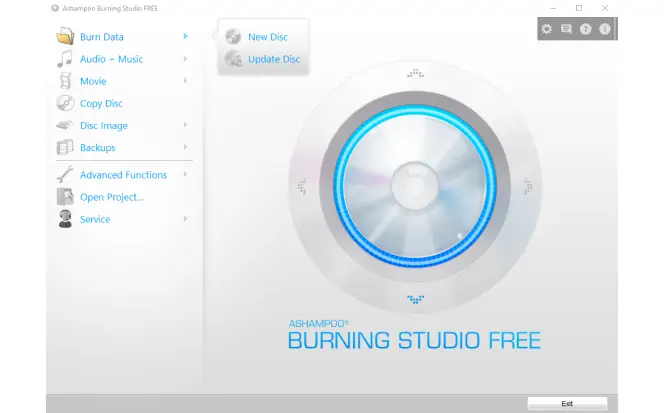 OS: Windows
User interface convenience: 3/5
Ashampoo Burning Studio Free is another DVD burner for Windows devices. Your computer must be running at least Windows 7 to use this software. Like WinX DVD Author, you simply download and install the software to get started.
Ashampoo Burning Studio Free lets you burn existing videos (like MP4 files), photos, and even movies. If you are looking to burn a movie, this software allows you to burn HD (720p) and full HD (1080p) movies to a disc. Whatever video you choose to burn, Ashampoo Burning Studio Free allows you to burn the video to CD, DVD, and Blu-ray discs (including rewritable discs). If you are concerned about security, Ashampoo Burning Studio Free has your back. It contains password-protected backups and built-in compressions to keep your file sizes small.
While Ashampoo Burning Studio Free is the free version of the software, you also have the option to invest in a paid version of the product, which contains even more features (like scratch protection).
Additional features:
Writing a CD, DVD, and Blu-ray
Password-protected backups
Burn ISO files
Pros:
Customizable DVD menus
Works fast
Cons:
The interface might seem complicated for beginners
The free version functionality is limited
Here's what TechRadar says about this software: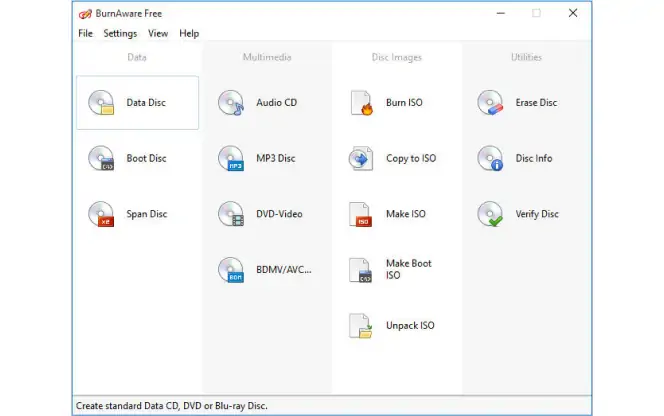 OS: Windows
User interface convenience: 4/5
BurnAware Free is another DVD maker. With BurnAware Free, you can leverage a clean user interface to burn high-quality ISO videos. The software contains a very stable burning process and does not require much CPU usage from your computer. Some of the more advanced options offered by BurnAware Free include BOOT settings, UDF partition and versions, ISO levels and restrictions, byte by byte verification, and disc spanning. The software also covers all daily burning tasks like backup, erasing, data recovery, and audio track extraction.
By using BurnAware Free, you have the ability to burn not only videos, but also digital photos, archives, and documents. In addition to BurnAware Free, there are two additional editions of the software. While they are not free, they offer additional features for both personal and commercial use. That said, all versions of BurnAware Free are multilingual and work with Windows devices.
Additional features:
Burn CD, DVD, and Blu-ray
Create and burn ISO images
Supports many forms of optical storage
Pros:
Easy to master
The basic version includes all necessary features
Cons:
Installs with a third-party software
Users complain about unreliability
To get more information, consider reading the TechRadar's review: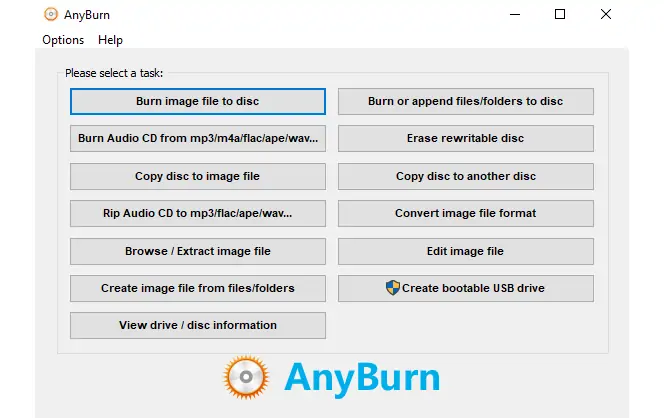 OS: Windows
User interface convenience: 4/5
AnyBurn is another solution if you intend to burn a DVD for free. Compared to the prior free DVD burning software, AnyBurn is lighter software that simply gets the job done. Using AnyBurn, you can burn a video to CDs, DVDs, or Blu-Ray discs. In addition to this simple feature, AnyBurn presents you with additional options, including copying discs using the sector by sector method, creating a bootable USB drive for Windows or Linux devices, and backing up or adding files and folders to DVDs, CDs, or Blu-ray discs.
AnyBurn is intuitive, easy-to-use software. That said, the software creators have also provided several helpful guides in case you are having trouble burning a DVD. AnyBurn is completely free for both personal and commercial use, and it supports devices running Windows 7 and up.
Additional features:
Burn to CD, DVD, and Blu-ray disc
Create audio CDs with MP3, M4A, WMA, and many other formats
Create bootable USB drives
Pros:
Cons:
Sometimes works slow
Lacks some basic features like drag-and-drop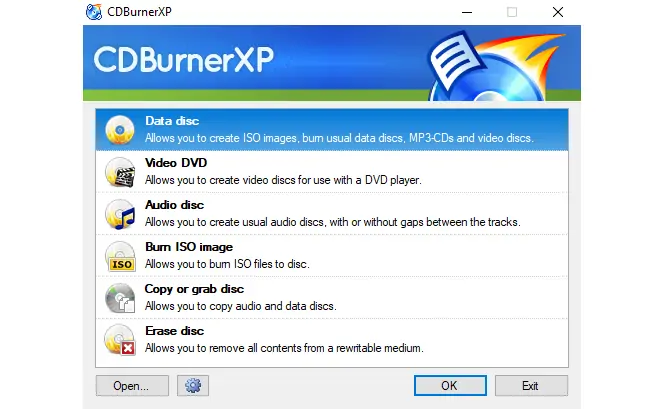 OS: Windows
User interface convenience: 4/5
Finally, CDBurnerXP is another DVD creator. Like AnyBurn, CDBurnerXP is lighter, yet powerful software. The key features within CDBurnerXP are similar to the burners already mentioned. You can not only burn video to DVDs, but you can also burn to CDs, Blu-Ray discs, and HD-DVDs. Along with this, some other features within CDBurnerXP include a multi-language interface, the ability to burn and create ISO files, and data verification after the burning process.
CDBurnerXP is for Windows devices. You can even use CDBurnerXP if your device is running Windows 2000. You simply download and install the software to get started. If you have any questions on using CDBurnerXP, you can access the CDBurnerXP forum, which will address any questions that you may have.
Additional features:
Burn many different forms of optical media
Burn and create ISO files
User interface available in many different languages
Pros:
Many disc formats supported
Can work with multi-session discs
Cons:
Microsoft .NET Framework needs to be installed
Only basic burning options
A review from PCWorld gives more details, to read it, follow the link below:
Facilitating a crucial task
By leveraging any of the five products above, you will be able to successfully (and easily) burn video to a DVD. Depending on the circumstance, this may be a critical task—whether it is in your personal or professional life. Whatever the case may be, you can confidently use any of these DVD burners to complete this task.
If you are interested in another alternative to the DVD burners listed above, we invite you to check out Movavi Video Suite. Movavi Video Suite not only allows you to burn videos to DVDs, CDs, or Blu-Ray discs. You can also record your screen, edit videos, convert media files, and leverage countless other features. To learn more about the program and how it can help you, click the More about the program link below.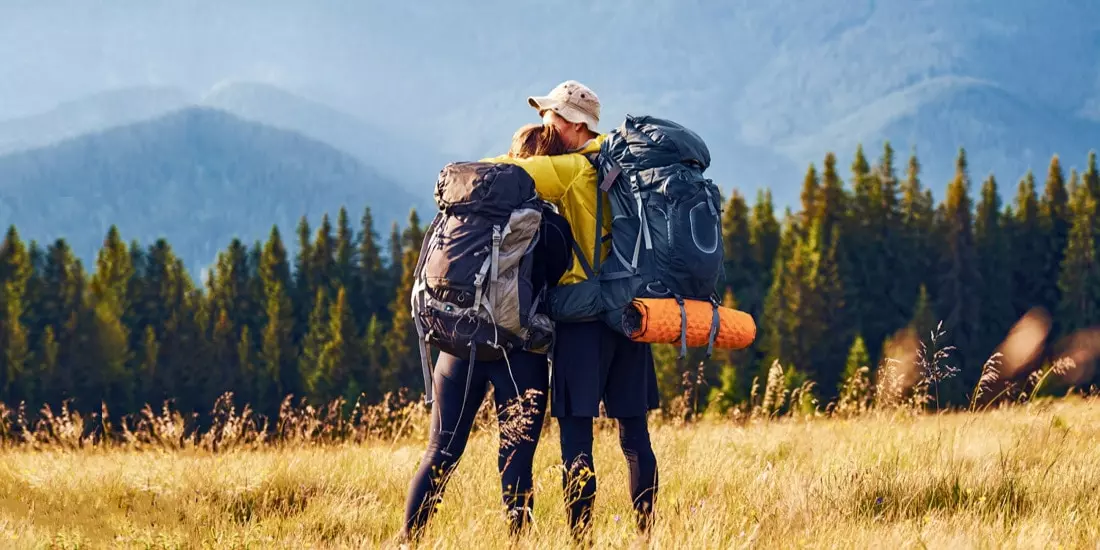 Movavi Video Suite
Everything you need to create and edit multimedia files
* The free version of Movavi Video Suite has the following restrictions: 7-day trial period, watermark on the output videos, and, if you're saving a project as an audio file, an ability to save only half the audio length. Learn more
Frequently asked questions
How do I burn a DVD?
You can do it with Movavi Video Suite. Download the program for your OS, install the app, and run it. In the Data tab, find Burn disc and click Launch below it. Movavi Video Suite might offer you to download the burning add-on if you don't have it yet – please accept it, it's free of charge. After the add-on installation, repeat the step with Burn disc. In the new window, go to the Video tab, add your files by dragging them to the program window, adjust parameters on the right if needed, and hit Burn Disc to start the process. Below, you can find a detailed guide on how to perform the burning.
What is the fastest DVD burner?
Many programs can burn a DVD. There are several ones which we can name the fastest:
Movavi Video Suite
WinX DVD Author
Ashampoo Burning Studio Free
BurnAware Free
AnyBurn
CDBurnerXP
What is the best free DVD burning software?
If you need freeware capable of burning a CD or DVD, consider using one of these apps:
WinX DVD Author
Ashampoo Burning Studio Free
BurnAware Free
AnyBurn
CDBurnerXP
You can also get a trial version of Movavi Video Suite – this fast and easy-to-master DVD maker is a great tool for creating discs of all kinds.
Sign up for news and special offers