What Is a .mov File?
If you want to find the answer to this question, you are in the right place. Read the article and find out what is an MOV file and how to open it on PC or other devices.
You can also check out Movavi Video Converter – a simple and effective tool for switching between video, audio, and image formats. It is also capable of making MOV files smaller on Mac or PC.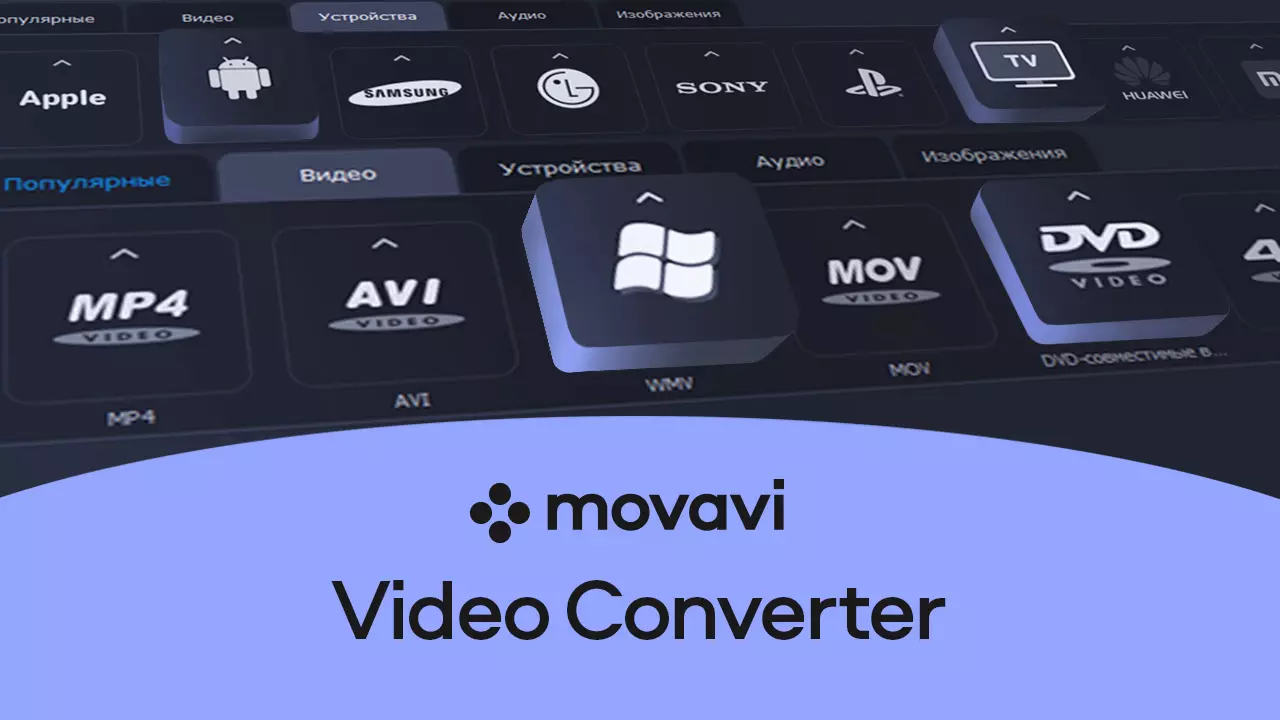 Features of the MOV Format
So, what is a .mov file? .mov, along with .qt, is an extension of a QuickTime File Format (QTFF). Apple introduced this format in 1998, along with a proprietary compression algorithm for MOV files.
Files of this format are multimedia containers that consist of several tracks. Each track stores a certain type of data: audio, video, timecode, or text. It makes MOV files particularly suitable for storing movies. MOV format files are also easy to edit since they don't require rewriting the data after editing.
This format has one major drawback – it is designed for Apple devices and is not compatible by default with earlier versions of Windows and Android devices. There are two ways of playing MOV videos on Windows and Android. You can either download a special MOV file player or convert the file to a more widely supported format, for example, to MP4. In this article, we'll highlight both of these methods.
Pros of the MOV format
Lossy, but still provides high quality
Can contain several tracks: video, audio, subtitles
Good support on the Web
Cons of the MOV format
Was made for Apple devices, so might need additional software to be installed on Windows or Android
How to Open an MOV File?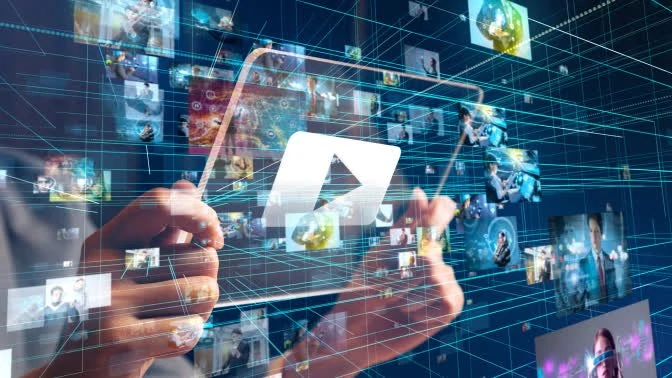 If you want to open an MOV file without converting it, you should use a compatible media player or any other program that allows video playback. Default media players of Apple devices and Windows 10 computers are able to play MOV files without any additional plugins. But what if the interface of these programs is inconvenient for you, or they don't have as many functions as you want? You can download a more advanced media player. So, what software opens MOV files? Here are some examples of such programs:
Programs that Open MOV Files
Movavi Video Suite is not just a program. It's a single interface for a batch of programs for editing, converting, and viewing multimedia files. Among other useful software, it contains a video converter and a media player that can open MOV files. The player supports a wide range of video and audio formats and is also able to change the contrast and brightness of the video and add subtitles from a file. Download this software and try all its tools for free during the trial period.
Pros
Very simple
Loads of functions (converting, editing, burning, etc.)
Great format support
Cons
Only the trial version is free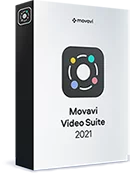 Movavi Video Suite
Everything you need to create and edit multimedia files
Edit videos and create slideshows

Capture screencasts or streaming web videos

Save videos for viewing on mobile devices

Convert media files and DVDs
VLC Media Player is a multimedia player that supports not only opening various video files but also converting them to another format. This extremely popular software was downloaded more than 42 million times, according to the information on the official website. VLC supports an impressive amount of video formats, including MP4, MOV, Real Video, and 3ivX D4. This software is available for both Mac and Windows.
Pros
One of the best program to open .mov files on Linux, Solaris, and some other systems
Free of charge
Cons
The interface might seem complicated for a beginner
This media player is supplied with an embedded video cutter and can play a large number of video and audio formats. 5KPlayer supports over 450 formats and codecs, including MOV, MP4, HEVC, etc. It means that you don't have to install any additional codecs to watch your favorite movie in a preferred format. It can also open 4K videos and play them without blurring, color distortion, and any other glitches. According to the program's official website, 5KPlayer is available for free.
Pros
Free of charge
Can download videos from YouTube
Cons
Might install a third-party software
This powerful software is designed to play high-quality videos like 4K, HD, or Blu-ray. It also supports videos of up to 240 fps. With this software, you can create your own cinema at home: it has many features to enhance a video to make it look better. The TV mode allows you to watch movies on a big screen – just connect your TV to a computer with this player installed.
Pros
Direct playback for ISO files
Can make a bookmark in a video to get back to it later
Cons
This program is probably the most well-known because of the popularity of OS Windows. It is one of the built-in apps in this OS. The very first version of Windows Media Player appeared in 1991, and since then, it has become increasingly functional. Nowadays, it is not only a player but a media organizer. It helps to sort all your audio, video, and images so that you can find everything you need in just a few clicks.
Pros
Free of charge
A good file organizer
Cons
Might require additional codecs for some file types
This player developed by Apple is a handy app that can open and play videos with sound and subtitles. Moreover, it can record a video or audio file making this program even more useful as far as other players don't have such a function. Unfortunately, Apple stopped to support the Windows version of this player, so its great functionality is now available for Mac users only.
Pros
Has editing options
Can record videos
Cons
New versions are available for macOS only
There's also a way to watch MOV videos on any computer or even a mobile device with Google Drive. To use this method, you need to upload the video to Google Drive. This cloud storage lets you open MOV files in any browser on your PC or play them on a smartphone through its mobile app.
How to Convert an MOV Video?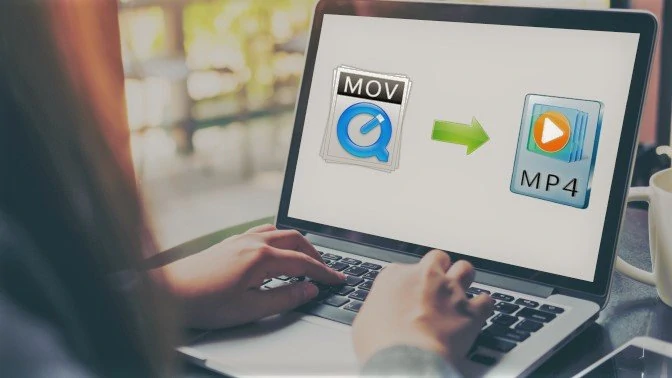 Your favorite video reader may require special codecs to play MOV files, or it might not play these files at all. Instead of downloading an MOV viewer that might be less intuitive and inconvenient for you, try converting MOV to another, more appropriate format. To do so, you'll need to use a file converter. Almost any converter can change MOV to AVI, MP4, and WMV.
If you need to extract the sound from the MOV file and save it in an audio format, a video converter usually can do it too. Take a look at several examples of video converting software for changing MOV to another format. Please note: in this list of the best software for MOV files, only the basic versions are free; the extended ones require payment.
Programs that Convert MOV Files
As you can guess from its name, this video converter is an online service that allows you to convert audio and video files. It doesn't have as many formats for conversion as any of the desktop converters, but you don't have to download any suspicious freeware or shareware. Another drawback of this online converter is a file size restriction. To sum up, Online Video Converter is a great choice for conversion only if you need to convert a single video to a popular format. This service is free to use.
Pros
Simple even for newcomers
Good format support
No restrictions on daily conversions
Cons
Prism Video Converter is a free video converter with which you can easily compress or convert videos. According to the information on the official website, the program supports a large number of video formats, including MOV, MP4, AVI, WMV, and FLV. The program supports batch conversion so you can convert all the desired videos at once. You can use the free version of the program only for non-commercial purposes.
Pros
Many formats supported
Can burn discs
Cons
The performance might depend on hardware
DivX is a video converting program that allows you to convert your media files to another format. DivX Video Converter's drag-and-drop interface seems simple and convenient. This software has a number of highly useful features. The most prominent are: the ability to adjust the balance between the conversion speed and the quality of the output video, the ability to set the bitrate of a video and basic video editing tools. DivX Video Converter is presented in two versions: a free version and a pro version.
Pros
Has an editing option
Minimalistic interface with nothing needless
Cons
Some users complain about freezes
Zamzar is a great service that can easily convert your files to a popular format. It works with batches of files, has several presets for various devices, and has a clear interface. The free version allows you to transform files up to 50 MB in size, and after conversion, files are stored for 24 hours. The storing option is available for users who are signed in. In its free edition, Zamzar doesn't suit for converting movies, but it works well with small videos like those you would like to post to Instagram.
Pros
Supports batch conversion
Simple
Cons
Lacks support for some output formats, e. g., MOV
This is another online service capable of converting your files to many formats. You can transform your video in just a few clicks without waiting for a long time. Owners of the service state that it is completely safe. If you're a Chrome user, you can also install the browser extension that might be an option because the website shows ads.
Pros
Has a browser extension
Great format support
Cons
Frequently Asked Questions
What Does the MOV File Format Stand for?
MOV is a container format that can store video, audio, text, and virtual reality data. MOV is developed by Apple and is primarily used on devices with iOS or macOS installed. It is a lossy format: the data which is stored in the MOV container is compressed.
What Is an MOV File and How Do You Open It?
An MOV (or QT) file stands for a multimedia container file designed by Apple. The best programs to open .mov files are probably QuickTime itself, iTunes, VLC, but there are many other players that can process MOVs.
How Do I Convert .mov to .mp4?
MOV and MP4 have much in common because they share some basics, but MP4 has better support. If you need to convert your MOVs to MP4s, try Movavi Video Converter and get your job done in just a few clicks. Here's how to perform it:
That's all the necessary information regarding the MOV format. We hope that this article was useful for you and that you won't experience any problems with opening MOV files on any device. Our personal recommendation for opening or converting MOV to another format is Movavi Video Suite, but you are free to choose a program that best suits your needs.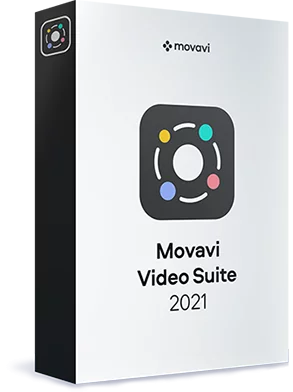 Movavi Video Suite
Everything you need to create and edit multimedia files
Edit videos and create slideshows

Capture screencasts or streaming web videos

Save videos for viewing on mobile devices

Convert media files and DVDs
* The free version of Movavi Video Suite has the following restrictions: 7-day trial period, watermark on the output videos, and, if you're saving a project as an audio file, an ability to save only half the audio length. Learn more
See Other Useful How-to Guides