AVI is an old but still popular format for high-quality video files. You may encounter AVI files most frequently when downloading movies or music videos. AVI video files are usually large compared with other formats. Not all players support this format, and trying to find one that does can be very frustrating.
Do you have a movie waiting for you to watch, but no AVI player to open it? Try Movavi Video Suite for Windows 10 with its built-in free-to-try AVI player. Click the Download button and follow the guidelines below. Your AVI viewer will be ready in no time.
Step 1. Download and Install Movavi Video Suite
Download the Movavi Video Suite installation file. Then open the file and follow the on-screen instructions to install the program.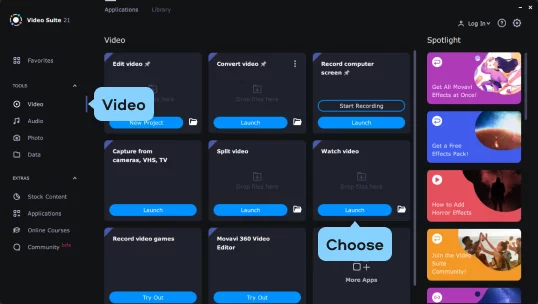 Launch Movavi Video Suite and go to the Video tab. Choose Watch video to start the player.
Step 3. Open the Video File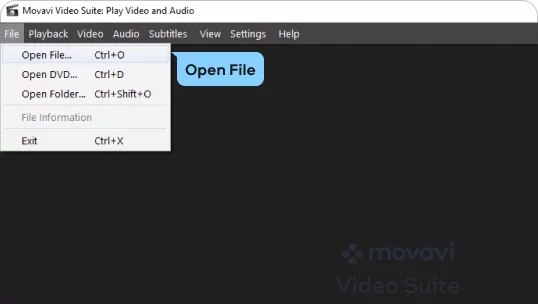 To open the AVI file you want to watch, click File and choose Open File. Go to the directory containing the file, select the file, and click the Open button.
Alternatively, you can simply drag and drop the file into the player window.
If you want to work with several AVI files at once, you can open the folder where they are stored, and the player will automatically add them to the playlist.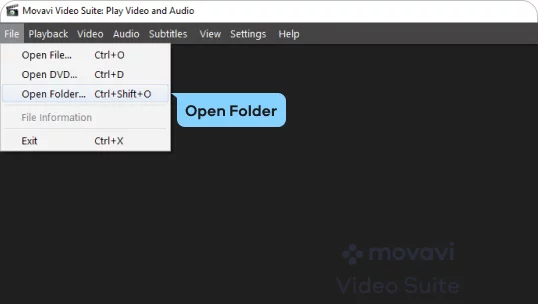 To open the folder, click File and choose Open Folder. Then find the folder you want to open, select it, and click the Select folder button. To view the playlist, click View and select Playlist.
Alternatively, you can simply drag and drop the folder into the player window.
Step 4. Choose the Audio Track and the Subtitles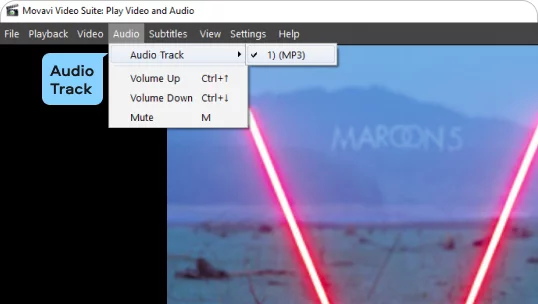 If your AVI video has multiple audio tracks and subtitles, you can easily change them in the player.
To change the audio, open the Audio menu, then go to Audio Track and choose the desired track from the menu.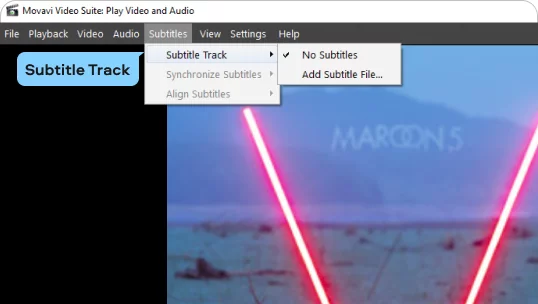 To change the subtitle track, open the Subtitles menu, then go to Subtitle Track and choose the desired track from the menu.
Now you know how to play AVI files on your computer. But Movavi Video Suite is more than just an AVI opener! With this program, you have everything you need to create, edit, and convert videos, record sound, or make a slideshow with music. You have seven days to try out the full functionality of Movavi Video Suite for free.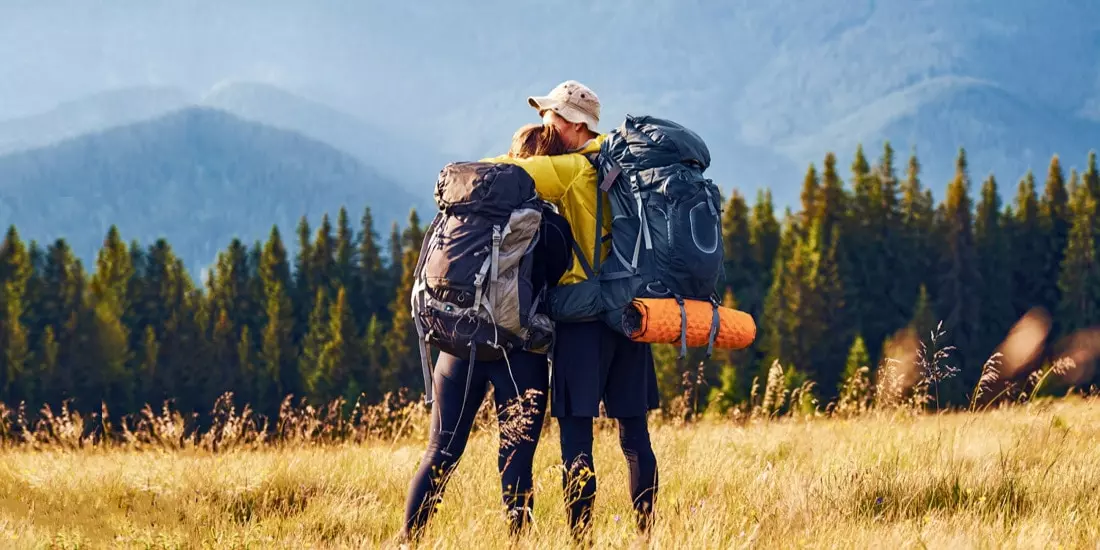 Movavi Video Suite
Everything you need to create and edit multimedia files
Have questions?
If you can't find the answer to your question, please feel free to contact our Support Team.
Sign up for news and special offers