Summary: determining the AIFF vs. WAV contest may not be easy because both audio formats output the same quality of sound. Even the most experienced DJ may not tell if there is any noticeable difference between the two audio file formats. But the main difference between the two is that AIFF contains metadata while WAV doesn't.
AIFF vs. WAV: The Main Differences
AIFF and WAV play on almost all kinds of computers and devices, though AIFF works mostly for Macs while WAV is for Windows. The two audio formats employ the same type of encoding that results in large file sizes but have a better quality sound compared to MP3 and M4V. In the contest pitting AIFF versus WAV, it would be difficult to determine the winner without a detailed analysis of each.
What Is a WAV File?
So, what is a WAV file? Short for Waveform Audio File Format, WAV is one of the oldest and simplest high-resolution audio formats developed by IBM and Microsoft in 1991. This audio format works by converting audio signals into binary data, which is then stored as a bitstream format on PC. It stores data in chunks, just like the AIFF format used on Mac computers.
WAV forms Windows main audio format for raw and uncompressed audio files that use the usual bitstream encoding known as the Linear Pulse Code Modulation (LPCM). The LPCM is the standard coding format for audio CDs that store 2-channel LPCM audio with a sampling of 44,100Hz with 16 bits for each sample.
If you are a professional user and want to do some DJing, WAV would be your best bet. This is because you can easily edit or manipulate WAV files using some software. Although this audio format is by nature uncompressed, allowing for higher quality output, you can compress it on Windows using the Audio Compression Manager (ACM) codec.
You can access the ACM codec via various programs that use them. A good example of such programs is the Sound Recorder found in some versions of Windows OS. But from Windows 2000, a WAV format can specify multiple audio channel data, as well as the exact speaker positions to eliminate ambiguity in its output.
Pros
Lossless uncompressed format: possible to reproduce a recording without loss in quality.
Simple: WAV files are easy to process and edit, even for DJing.
High dynamic range: with a high dynamic range of up to 192 kHz, this audio format is best for broadcast companies.
Smoother loops: regular frequency make this audio format to produce smooth sound regardless of the file size and beatport.
Can work as interchange medium between platforms: Whichever platform you are operating on, WAV can help in transitioning smoothly between different audio formats.
Cons
Large file sizes: since WAV is mostly uncompressed, it takes up large spaces on the storage medium. A minute of this audio length may take up to 10 MB of space.
Compatibility issues with some playback devices and online use: because of its large size, WAV may have compatibility issues with lighter platforms.
Limited support and portability: not many devices support WAV playback, hence, confining to PCs.
Can get corrupted easily: this audio format is easy to process, edit and manipulate, hence, a user can easily corrupt it.
Not suitable for online sharing: this file system occupies large chunks of space, making it difficult to share online. You may need to compress it to a smaller file size through conversion to other lighter audio formats, such as MP3, before you can share it via the web.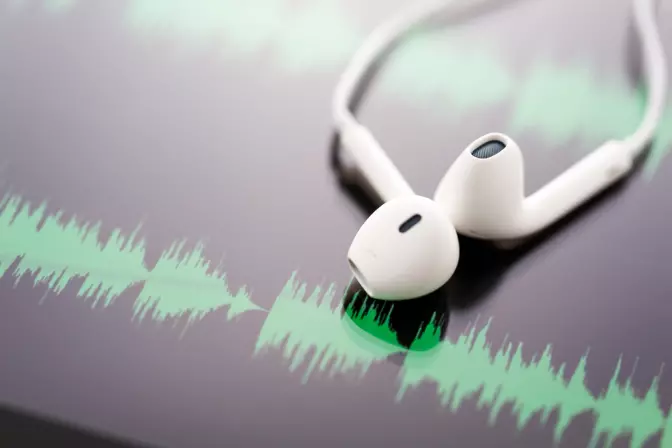 What Is an AIFF File?
So, what is an AIFF file? It stands for Audio Interface File Format, an audio file format developed by Apple in 1988. It is based on the IFF (Interchange File Format). You are more familiar with the MP3 format but when it comes to the AIFF, you are looking at an uncompressed audio file that retains a higher quality compared to MP3.
But the uncompressed audio files mean that it will occupy more space on your storage media, up to 10 MB per minute of audio recording. It could be a small price to pay if you are looking for high-quality audio output.
AIFF works mostly on Macs and iOS devices, it can also play on Windows with certain media players such as VLC. Windows appends .aif to such files before reading them, while Macs attach .aiff to them. This means that Windows users will see .aif while those on Mac will see the extension .aiff.
However, it is still possible to compress this audio file format. There is a variant that can utilize compression to achieve less disk space and is called AIFF-C, or simply AIFFC, which stands for Compressed Audio Interchange file Format. As expected, compressed versions of AIFF will have the extension .aifc.
You can open and play AIFF media on Apple iTunes, VLC, Media Player Classic, Windows Media Player, and most other multi-format media players. If you are a Mac user, use those Apple programs to play these audio files, including Roxio Toast. iPhones and iPads should play these audio formats natively without a special app, but if you want to play them on Android phones, you will have to convert to compatible files.
Pros
High quality: AIFF is a lossless format that provides better quality audio compared to other audio file formats.
High dynamic range: best for audio recording and broadcast since it experiences no decline in quality during recording and playback.
Simple: this format is easy to process and edit, and even create beatports, hence, quite suitable for the DJ.
Compatibility: AIFF can play on almost all media devices, some natively, while others need an app.
Cons
Difficult adding tags: due to its very nature, this file format isn't flexible enough for adding tags even though it has room for metadata.
Difficult to share online: it takes up much space because it is uncompressed. As such, it is difficult to share online.
Large files: AIFF occurs in uncompressed chunks of files, occupying lots of space. A minute of this audio file length occupies about 10 MB.
WAV vs. AIFF: Comparison Table
File type
WAV
AIFF
Developer and a year it was introduced
Microsoft and IBM, 1991
Apple, 1988
Extension
.wav
.aiff, .aif
Compression
None
Yes
Supported players
Windows Media Player, VLC
Apple iTunes, QuickTime, VLC, Windows Media Classic
Size of files
Large
Large
Restrictions
Yes
None
Similarities between formats

Large file size

High dynamic range

High quality

Can be compressed

Difficult to share online

Differences between formats

Developed by Microsoft and IBM for Windows
Can be corrupted
Uses the extension .wav

Developed by Apple for Mac and iOS devices
Cannot easily be corrupted
Uses the extension .aiff or .aif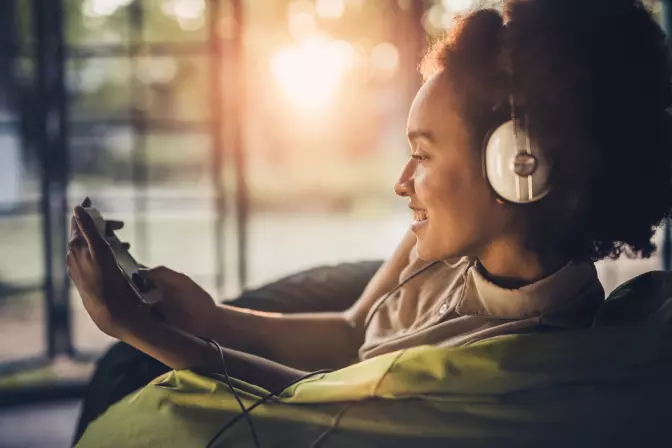 Frequently Asked Questions
AIFF is lossless, preserving the CD quality of the audio file, but when it comes to iTunes, AAC is preferred because of its compressed state, thus occupying less space and easy to download. But AIFF produces better playback qualities compared to AAC.
What does a WAV file contain?
A WAV file contains uncompressed audio in the Linear Pulse-Code Modulation (LPCM) which preserves all the samples of an audio file at 4.4 kHz with 16 bits per sample.
WAV and AIFF are some of the oldest and simplest audio file formats developed by Microsoft and IBM, and Apple, respectively. They produce higher quality audios compared to some newer file formats such as MP3 because they are uncompressed and lossless. When you look at the WAV vs. AIFF contest and want to determine the better one for music, you will realize there is no much noticeable difference between them. If you need to convert these file formats to modern audio formats that occupy less space, consider downloading and installing Movavi Video Converter to your computer.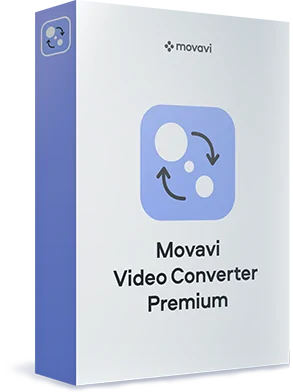 Movavi Video Converter
The ideal way to get your media in the format you need!
Convert video, audio, DVDs, and image files

Enjoy lightning-fast conversion without quality loss

Improve quality, adjust sound, trim and join files before converting

Save video and audio clips for easy mobile access