Best RAM for Gaming
Choosing the best memory for gaming on a PC can be a difficult task. Questions of compatibility arise; tons of different RAMs are recommended online by more or less equally reliable sources. Will an 8GB RAM be enough, or should you spend some extra money on a 16GB one for all of your games to run flawlessly? What's the best RAM for gaming on Windows 10? If you're a value-conscious gamer, you'd need to know the important specs to consider when choosing your gear. In today's article, we'll discuss various RAM choices suitable for different types of gaming. But before that, let's look at the key RAM-related terms and at some of the most frequently asked questions on the matter.
Looking for a game recorder? We recommend you try Gecata by Movavi – a powerful app for recording gameplay. Follow the link below to learn more.
RAM Terminology
DIMMs. A physical slot on the motherboard where you insert a RAM.
Speed. We usually talk about RAM speed, which actually means RAM processing frequency, measured in MHz. It affects the number of commands an RAM can process in one second.
Timings. The number of memory clock cycles that will need the RAM to complete an operation requested by the memory controller. Consequently, the lower these timings, the better.
CAS Latency.Column Access Strobe Latency measures the delay between the request of the data sent by the memory controller to the RAM and the moment the data becomes available. It is the first number in the list of RAM's timings.
XMP. EXtreme Memory Profile is a set of instructions for the BIOS saying at what simultaneous timings, frequency, and voltage RAM should be activated. This profile is designed to optimize overclocking, giving limited access to it without the need to tinker in individual BIOS settings.
Best Gaming RAM: Frequently Asked Questions
How much RAM is enough for gaming?
The minimum RAM capacity allowing you to run modern games is 4GB. But it is generally recommended to use an 8GB RAM if you want to secure yourself from any issues in more demanding games. In rare cases, such as VR or 4K gaming, you'd want to opt for 16GB or 32GB.
Is faster RAM better for gaming?
Some specific benchmarks can benefit from extra RAM speed, although it is usually not the case with games. If you count on using your RAM mainly for gaming purposes, having more RAM will serve you better than boosting its speed.
Is 8GB RAM enough for gaming?
As already mentioned below, in most cases the answer is "yes." In terms of quality-price ratio, 8GB might be the best option, unless, aside from your gaming, you use your computer for extensive media editing tasks or other memory-demanding activities.
Our Top 10 Picks
Disclaimer: We use affiliate links to the products mentioned on this page. When you click an affiliate link and make a purchase, we receive commissions. If you want to support our portal, you can use the links. Otherwise, you can find the recommended products using a search engine.
If you're interested in cyber sports, we recommend you read our article about the richest people in cyber sports across the world.
#CommissionsEarned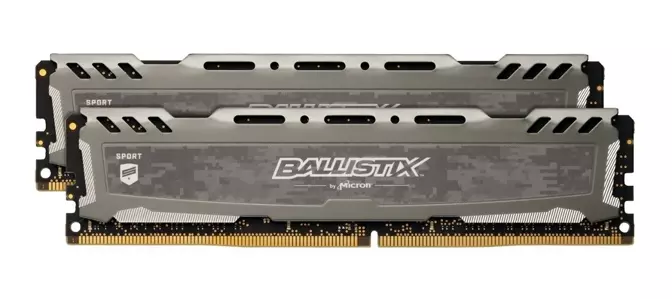 Speed: DDR4-3,000MHz | CAS Latency: 15 | Timings: 15-16-16 | Capacity: 16GB (2x8GB)
It is one of our favorite budget RAMs, costing less than lots of other memories if the comparable speed. If you don't want to spend more than $100 on an RAM and need a quick and reliable choice – you can't go wrong with Ballistix Sport LT.
#CommissionsEarned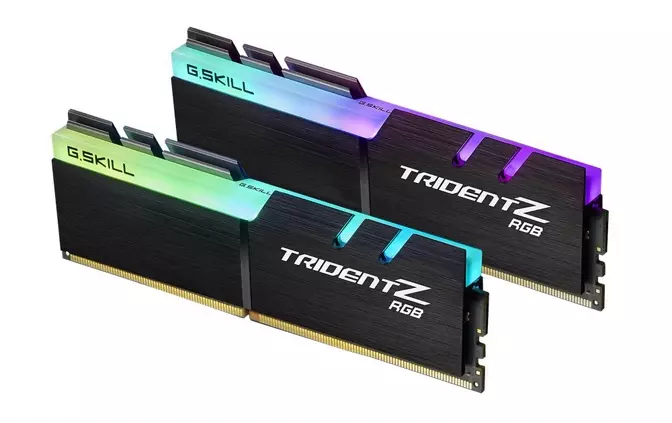 Speed: DDR4-2,400MHz | CAS Latency: 15 | Timings: 15-15-15-35 | Capacity: 16GB (2x8GB)
RAMs with RGB lighting have been trending for a while, and even budget models nowadays often include some RGB systems. But in this regard, Trident Z RGB seems to be one of the most elegant among its glittering competitors. Five individually lit LEDs and a frosted diffuser with a soft glow will look amazing in almost any case. The performance is on par with the style. Models' speeds in the Trident Z line range from 2,400 to 3,600, so pick one that suits you best. The memory is capable of decent overclocking and allows for tweaking that will give you some extra hundred MHz if you care to spend your time on it.
#CommissionsEarned
Speed: DDR4-3,200MHz | CAS Latency: 16 | Timings: 16-16-18-36 | Capacity: 16GB (2x8GB)
This top, as well as reasonably priced, RAM is definitely one of our favorites. Its performance at XMP settings beats some faster RAMs across several data rates and is overall one of the most impressive you can get for the price. It supports all kinds of customizable RGB utilities, Corsair's as well as third-party ones, while its heat spreaders allow the memory to clock up to 4,600MHz!
#CommissionsEarned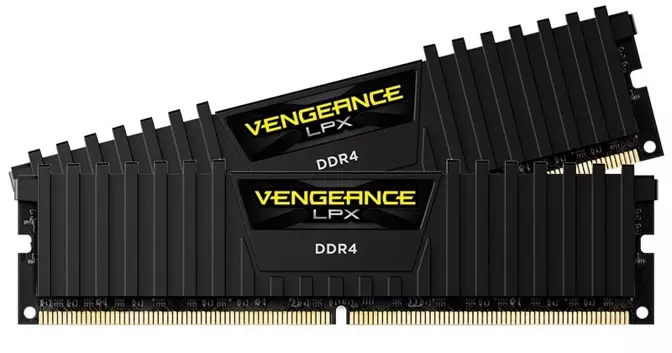 Speed: DDR4-2,666MHz | CAS Latency: 15 | Timings: 15-17-17-35 | Capacity: 16GB (2x8GB)
If the RGB Pro model is too tall for your build (or for your taste), here's a great low-profile alternative that'll suit practically any set-up without sacrificing the performance provided by its bigger brother. Despite its size, it comes with an integrated heatsink and benefits immensely from its dual-rank DIMMs. Also, if you have a motherboard such as H370 or B360 that is limited by a DDR4-2,666 data rate, this RAM is a way to go.
#CommissionsEarned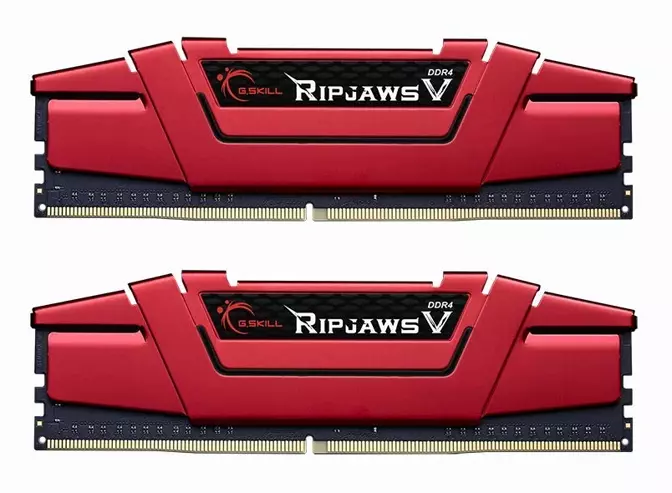 Speed: DDR4-2,666MHz | CAS Latency: 15 | Timings: 15-15-15-35 | Capacity: 16GB (2x8GB)
The Ripjaws V is the second-gen DDR4 RAM from G.Skill, and we are happy to see that the company was not put aback by mixed reviews their first memory received but used them to improve upon their mistakes, making the Ripjaws V a lot better than its predecessor. The new memory is faster, cheaper, and has a better heatsink. In fact, we think that Ripjaws V is one of the best gaming RAMs for mid-tier builds. It easily beats some of the 2,400MHz kits and can be overclocked to 2,800–3,000MHz, and you can try to go as high as 3,200MHz, risking to encounter some problems with stability.
#CommissionsEarned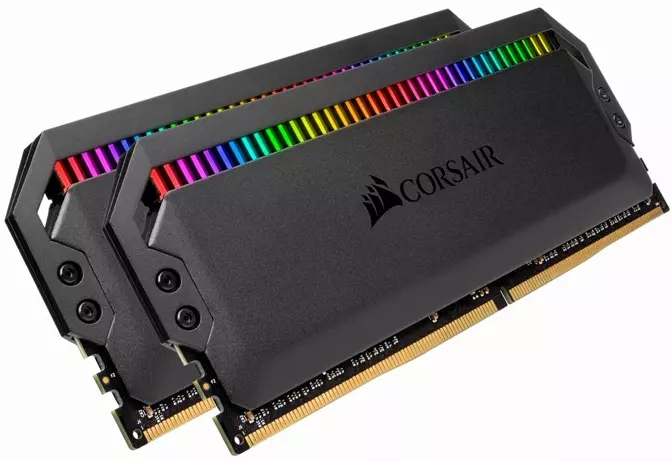 Speed: DDR4-3,200MHz | CAS Latency: 16 | Timings: 16-18-18-36 | Capacity: 32GB (2x16GB)
Corsair was in way over its head with Dominator Platinum RGB. Its incredible DHX cooling technology, extra-bright Capellix LEDs, and the all-encompassing iCUE software are packed in one of the sleekest cases out there. This RAM is one of the best you can get if you're ready to spend over $200. And aside from all the various types of games you'll be able to run on this RAM, its 32GB DIMMs will allow you to perform other activities that may demand tons of memory.
#CommissionsEarned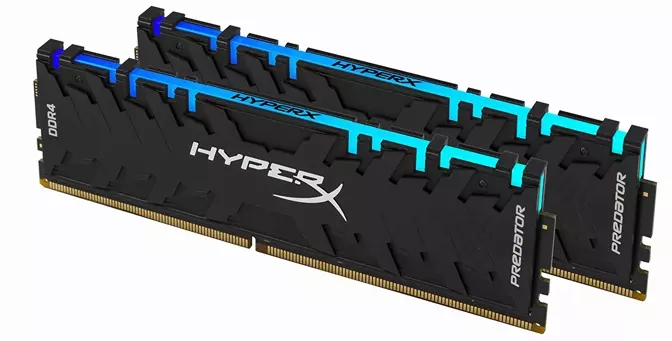 Speed: DDR4-2,933MHz | CAS Latency: 16 | Timings: 15-17-17-39 | Capacity: 32GB (4x8GB)
This 32GB kit clearly stands out from the crowd. While a DDR4-2,933 XMP profile for over $200 will probably put off typical RAM users that want to get high speeds "out of the box," the mind-blowing overclocking capabilities of this RAM will surprize overclocking enthusiasts. We'll go as far as to say it is the best gaming RAM for overclocking we've tested so far. It also includes an infrared synchronization of all four modules, changing color patterns with proper timing.
#CommissionsEarned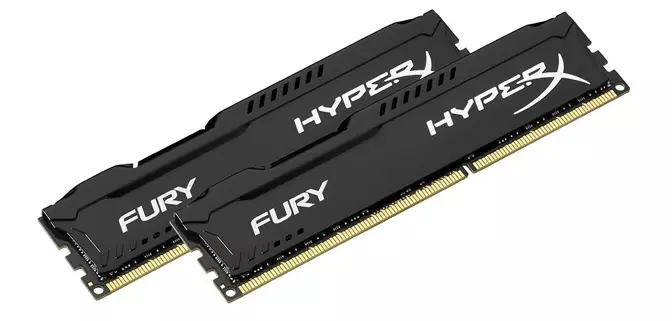 Speed: DDR3-1,866MHz | CAS Latency: 10 | Timings: 10-11-10 | Capacity: 16GB (2x8GB)
Here's our top DDR3 pick. If you've decided to upgrade an old system that doesn't support DDR4 memory, we advise you to buy this RAM. It might seem a bit slow, compared to the other RAMs in our list. Still, it auto-detects the elements of your system and overclocks itself to the very impressive speeds, while remaining an inexpensive RAM.
#CommissionsEarned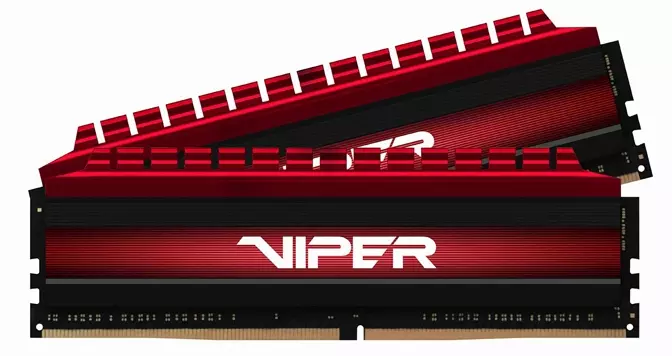 Speed: DDR4-3,400MHz | CAS Latency: 16 | Timings: 16-18-18-36 | Capacity: 16GB (2x8GB)
Here's another excellent overclocker, but this time with a high basic 3400 XMP profile. It doesn't have fancy customizable RGB LEDs all over the place, but it has a decent price to offer in return, and dual-DIMM with stylish heatsinks make it look pretty cool in the case. This card is a sweet spot for value-oriented gamers that seek a RAM with advanced XMP, significant overclocking but want to economize as much as possible and do not mind sacrificing RGB LEDs.
#CommissionsEarned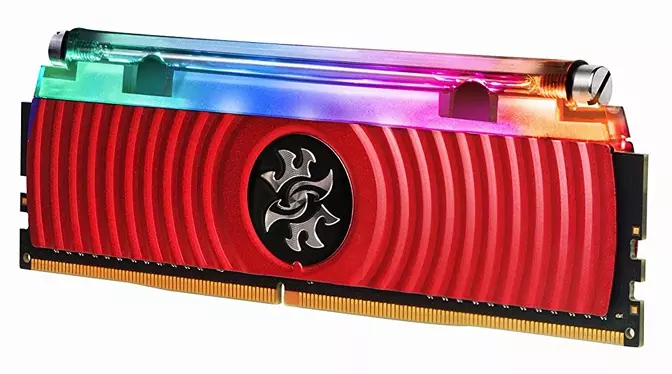 Speed: DDR4-3,600MHz | CAS Latency: 17 | Timings: 17-18-18 | Capacity: 8GB
This precise model sits in the middle of the Spectrix D80 line that ranges from DDR4-3,000 to DDR4-4,133 with both 8GB and 16GB options available, so there is a lot to choose from. In contrast to the Viper 4 model, Spectrix D80 goes all-in in terms of RGB lighting and overall design complexity, making it not only a great gaming RAM but also one of the most flashy ones. The one feature you might find interesting is the liquid cooling system meaning you can pick a high-speed 4,133MHz model and never worry about it overheating.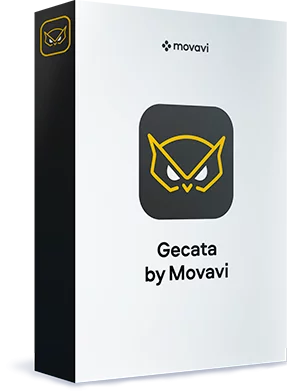 Gecata by Movavi
The best way to preserve your gaming achievements.
Record HD game videos at up to 120 FPS

Grab sound from microphone and speakers

Add webcam video to the game footage

Save video in MP4 for easy uploading to YouTube