8 Best Free 3D Animation Software in 2021
The world fondly appreciates the year 1908 when Émile Cohl, French cartoonist, animator, and caricaturist, created the first animated film Fantasmagorie. Of course, animation tools have evolved so much since then. The hard part about creating a 3D animation today is choosing the best free 3D animation software to use.
If you are not new to digital art, you probably know of professional graphics tools that are good to own for video and graphics editing. An excellent example of a versatile editor is Movavi Video Editor Plus, which can do almost anything with an image or video. Below, you'll find a curated list of the eight best downloadable 3D animation software for amateur filmmakers and professionals.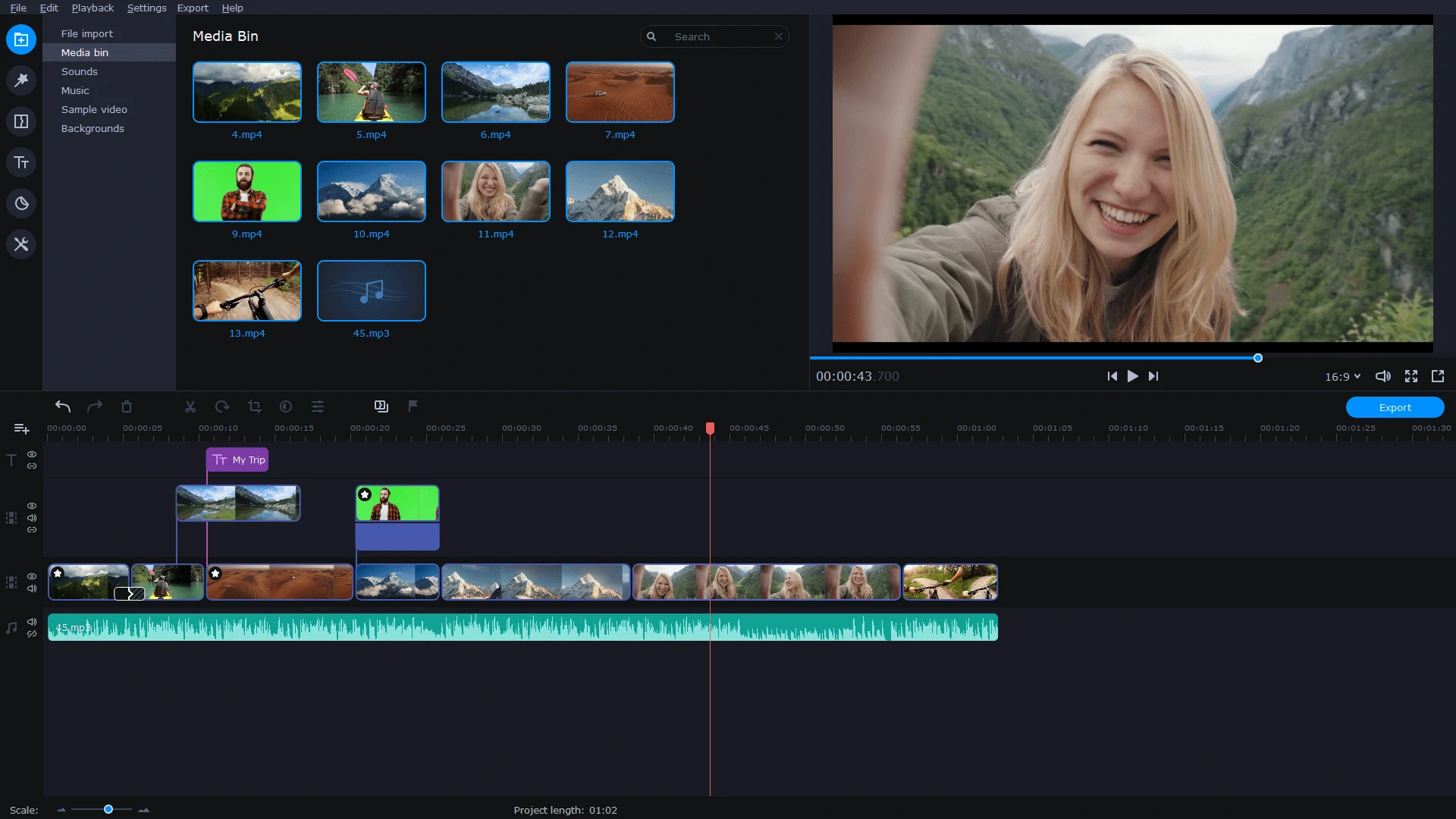 Top 3D Animation Software for Beginners
Source Filmmaker – Free Animation and Editing Tools for Everyone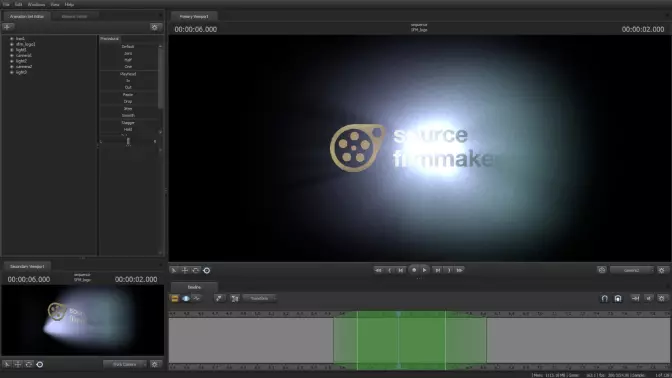 Source Filmmaker, abbreviated to SFM, is a 3D graphics animation software for PC that uses a Source Game Engine to create animated films. This is the very tool that Valve used to create over 50 popular films and games, including Half-Life 2 and Team Fortress 2.
How SFM works is revolutionary. It is essentially a game software in which you can create separate scenes as movie clips. The tool lets you use game assets in the movie and vice-versa.
OS: Available for 32-bit versions of Windows XP, 7, and 10 only
Top features
Simple-to-use clip editor and motion editors that record, edit, and arrange shots
Better image recognition. SFM uses a sophisticated engine to arrange assets, adjust motions, and blend animations
Graph editor that supports pose-for-pose animation
Pros
Has the rendering power of a modern PC game engine
Free to download and use
Easy to use
Cons
Some features are as the engine it runs on is old
Low-res effects, characters, props, and map
Daz3D – Create Your Own 3D Universe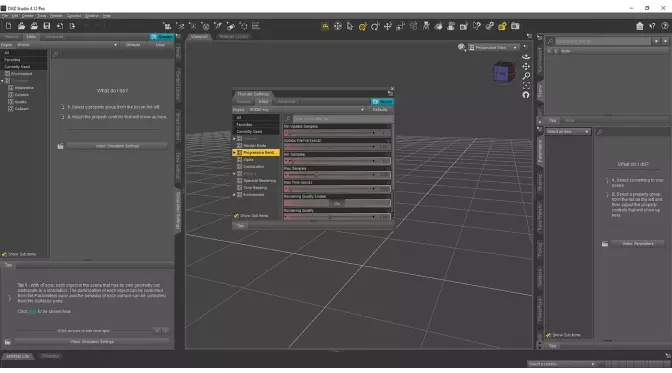 Daz3D was designed and built from the ground up with one purpose: to help storytellers create visual narratives. The 3d animation tool uses aniMate2, a tool by GoFigure 3D, to make animating 3D cartoons as easy as puppeteering.
This tool scores highly in ease of use and exclusivity of animation tools. If you are a beginner looking for a simple animation tool, you should try Daz. You should create animations with realistic simulations within no time just by following detailed tutorials on the software's wiki site.
OS: Available for Microsoft Windows
Top features
Create seamless animations by arranging scenes and using exclusive tools
Selection of physics-based clothing and hair simulation models
Robust tools to edit and visualize transitions in real-time
Pros
Highly customizable user interface
Free to use
Rich learning resources and models
Cons
Daz Studio cannot create models to be used in animation
Clara.io – Model, animate, and render online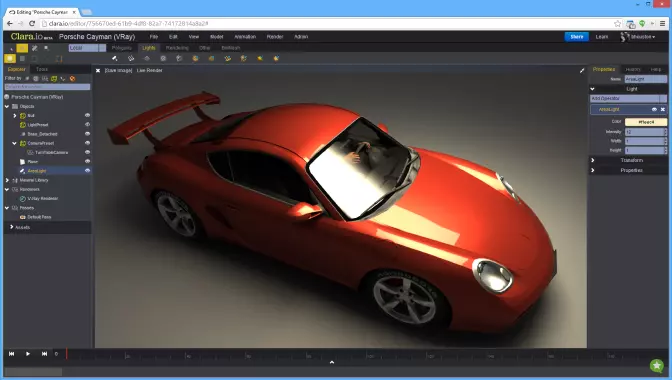 As Software as a Service increasingly becomes a thing, some developers have created free 3D animation tools accessible right from the browser. One of the best examples is Clara.io, a web-based online modeling platform that a modern artist could dream of.
3D modeling software typically uses up a lot of computer resources - memory, and processing power. Clara.io was developed to help artists with limited resources to create awesome 3D models and animations with ease.
Clara offers a myriad of exceptional designing options and tools. The layouts are complete with polygons and keyframes and most effects are just a button tap away.
OS: Works on Firefox, Chrome, IE11, and Edge among other browsers running on Windows, Apple OSX, Linux, Android or iOS
Top features
Wide selection of customizable 3D models
Easy sharing and embedding of 3D models and animations
Intuitive and familiar UI with exciting themes and workflow progress
Pros
Accessible right from the browser, no installation required
Easily import and export 3D models and files
Offers excellent collaboration features
Cons
The WebGL engine it uses is prone to crashing on some browsers, causing loss of work
Limited features and some tool functionalities
Blender – an Open-source 3D Software for Beginners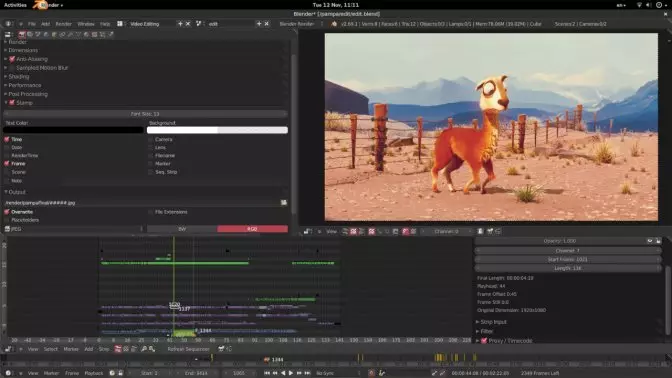 Blender is one of the most incredible open-source 3D animation tools you can use today. The plethora of 3D animation tools it comes with can be overwhelming. Compared side-by-side, Blender may have even more tools than the full versions of some of the best-selling graphics software in the market. These include texturing, body simulation and sculpting, video editing, rigging, composing, coloring, texturing, and 3D modeling tools.
Blender is the all-in-one 3D animation tool that hobbyists can use to create 2-second animated memes, and the professionals use it to design 3D architectural structures. If you look forward to creating award-winning 3D animations, the right 3D software to learn to use is Blender.
OS: Open-source project available for Windows, Linux, and Mac computers
Top features
Use textured brushes and masking to create 3D surfaces and paints
Download and use add-ons and customized animation tools with Python scripting support
Supports both auto and manual tracking for smoother 3D animations
Pros
Powerful rendering support using GPU and CPU power
Robust camera restoration and VR rendering
Cons
Does not get regular updates or patches
Steep learning curve
Professional 3D Animation Software
MakeHuman – an Open-source tool to create human 3D characters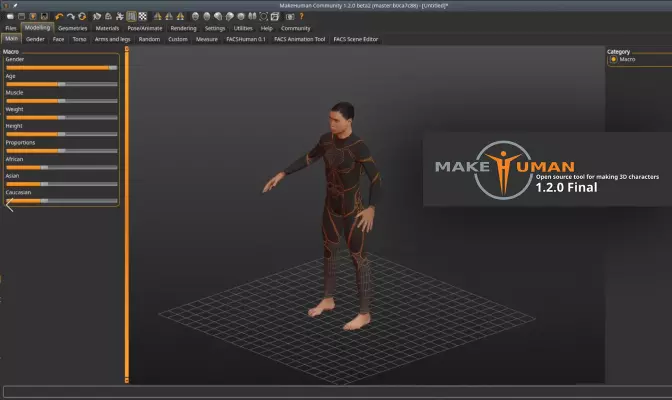 The development of MakeHuman started off as a creation of a module for blender. Eventually, the 3D animation tool was made open source and available as a stand-alone application.
MakeHuman is an application you can use to create h3D human characters. The app allows you to model and animate, then export in various formats.
The app features multiple tabs for the different categories of character data such as body and facial features. The software is very popular for use as a prototyping tool for photorealistic humanoids.
OS: Linux, Mac OS X, Windows
Top features
Simple to use tool to create human characters
Intuitive and fast access to a large database of morphing targets
Models created in MakeHuman can be imported into Blender for editing
Uses fuzzy logic rules to process inputs
Pros
It is free to use
Easy to use interface
Simple tools to create realistic static poses and animations
Cons
Limited customizing options
Wings 3D – a Simple Polygon Modeller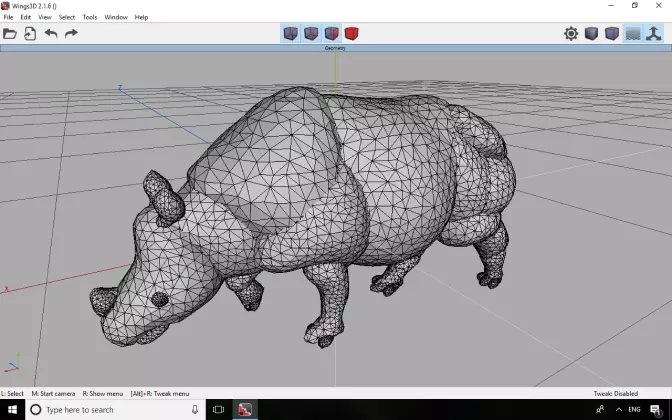 Are you an artist looking to learn 3D animation in a short time but would wish to make all types of animations? Wings 3D comes off as a simple 3D animation software for users with small budgets, but it is a cheap powerhouse of tools.
Wings 3D is fully-featured enough to enable the creation of any form of digital art, from basic stick animations that take minutes to animate to 3D realistic characters with cool 3D animations. The software offers handy modeling tools to create 3D effects and even includes a forum where users can collaborate and communicate.
OS: Available for Windows, Linux, and Mac operating systems
Top features
Support for lights and materials effects
UV mapping system
Virtual mirror feature that simplifies symmetrical modeling
Pros
Open-source, meaning it is completely free to use
Has advanced 2D and 3D modeling and animation tools that other tools do not
Cons
The interface is a little dull and clunky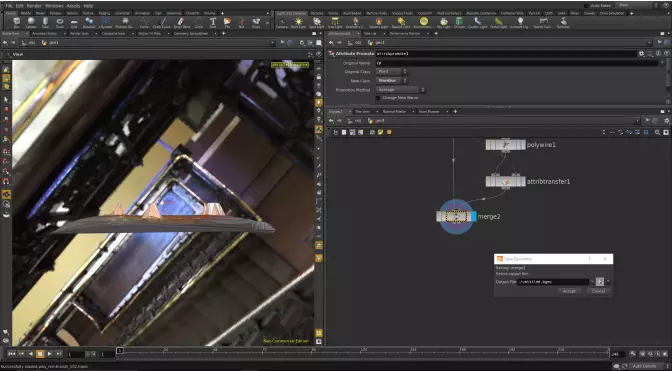 Houdini is one of the most versatile and capable 3D modeling and animation tools in the market. The Houdini Apprentice version of the software is free and feature-limited, marketed as a tool for hobbyists and students.
Houdini Apprentice is designed for creators and learners working with 3D animation and visual effects (VFX) on TV, video games, or VR. This tool, unlike others on this list, relies on a node-based procedural workflow. This makes it easy for the artist to explore iterations in real-time as they refine their work.
OS: Available for Windows, Linux, and Mac operating systems
Top features
Uses the powerful Mantra rendering engine
Offers an open environment with support for API scripting for Python and other languages
Procedural nature of Houdini makes it possible to have a powerful but flexible non-linear development environment
Pros
Highly flexible and customizable interface
Provides all the tools a visual effects artist and a 3D animator would need
Provides a flexible work environment to create CG effects as well as shaders
Cons
Houdini Apprentice is a limited version of Houdini VFX
Not ideal for beginners as it has a steep learning curve
K-3D – a Free 3D Modeling Tool with a Visualization Pipeline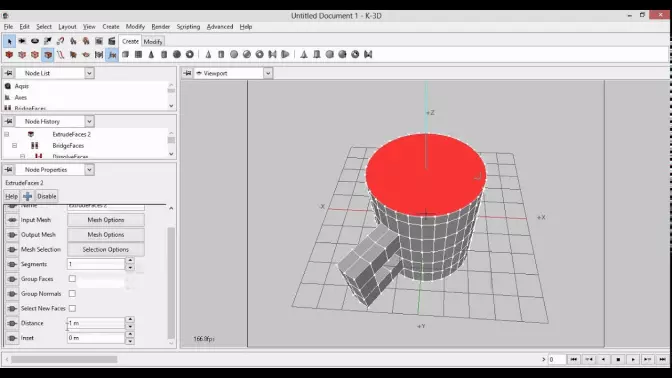 The dynamic 3D animation software K-3D is popular among video makers and artists because it simplifies animation. K-3D combines multiple plugins to make the animation process a breeze and achieve more for less.
K-3D is highly customizable and can be personalized to suit the preferences of the artist. The power of this handy software, however, hides in the capabilities of its visualization pipeline architecture.
OS: Available for Linux, macOS X, FreeBSD, and Windows platforms
Top features
K-3D uses the platform's framework to generate its views. Therefore, it adopts the native look and feel, making it a good platform for first-time digital artists
Powerful features with handy property adjustment capabilities
Pros
Highly flexible for basic or complex workflows
A wide selection of plugins
Cons
Comparison Table
| Program | Supported Formats | Usage |
| --- | --- | --- |
| Source Filmmaker | .vtf, .vmt, .mdl, .vvd, .qc, .smd, .dmx | Uses game engine to create animated graphics |
| Daz3D | .3ds, .sdmf, .bvh, .daz, .dxf, .fbx, others | Easily manipulate ready-to-use figures and models to create art |
| Clara.io | .obj, .3js, .stl, .fbx, and .dea | Web-based 3D modeling and animation platform |
| Blender | .3ds, .dae, .fbx, .dxf, .obj,others | Motion capture, keyframe animation |
| MakeHuman | .fbx, .dae, .obj, .stl, others | Interactive modeling tool to create photo-realistic 3D human characters |
| Wings 3D | .ndo, .3ds, .ai, .lwo, .lxo, .obj, others | Model and texture polygon models in low to mid-range complexity |
| Houdini Apprentice | .geo, .bgeo, .dxf, others | Free version of Houdini FX for artists, hobbyists, and students to use to create 3D projects |
| K-3D | .stl, .obj, others | Uses Pixar Renderman to render high-quality images and smooth animations |
Ranking Criteria for Free 3D Animation Programs
3D animation software tools are used to create animation videos, video effects, 3D movies, motion graphics, and visual effects. These programs come in all types and sizes. Many lightweight tools, including apps that run on browsers and phones, often come with limited features to create limited animations from object templates.
This post is for you if you are looking for tools with more functionality to create powerful 3D animations. We have ranked the easiest-to-learn and use software suitable for beginners and seasoned digital artists alike. This post analyzes free and trial 3D animation tools for beginners based on:
Animation features and functionalities
The simplicity of interface and controls
Customizability
Rendering support
The learning curve for beginners
Software-specific features
Anyone from hobbyist creators trying 3D animation for fun to professionals working on 3D animation projects will find that practicing with a free 3D animation software helps. However, mastering 3D animation is only one part of the equation.
The other side of the equation involves learning and practicing with video editors. You will need one to turn the 3D animation into a final film. Movavi Video Editor Plus is a powerful and intuitive tool you can use to edit animations created using any of these eight free 3D animation software on this list. Try it out today and discover what it can make you do.
Frequently Asked Questions
What is the easiest free 3D animation software to use?
There's plenty of free 3D animation software available out there, so it might be pretty challenging to choose. Take a look at Source Filmmaker – a powerful tool that's rather easy to master.
Is 3D animation harder than 2D?
2D seems easier at first but it's extremely time-consuming. In comparison, 3D can be easier at this point, but the more you get into 3D, the harder it may get. All in all, it all depends on the situation.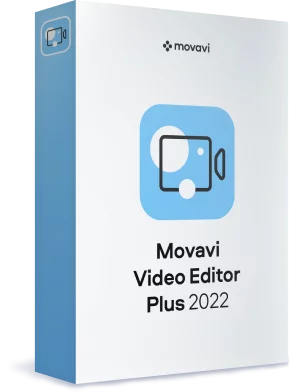 Movavi Video Editor Plus
Your next step in video-making
Edit video clips, images, and audio on a timeline

Add transitions, filters, titles, and stickers

Animate objects using keyframes, use more built-in media

Export videos in any popular format
* The free version of Movavi Video Editor Plus has the following restrictions: 7-day trial period, watermark on the output videos, and, if you're saving a project as an audio file, an ability to save only half the audio length. Learn more