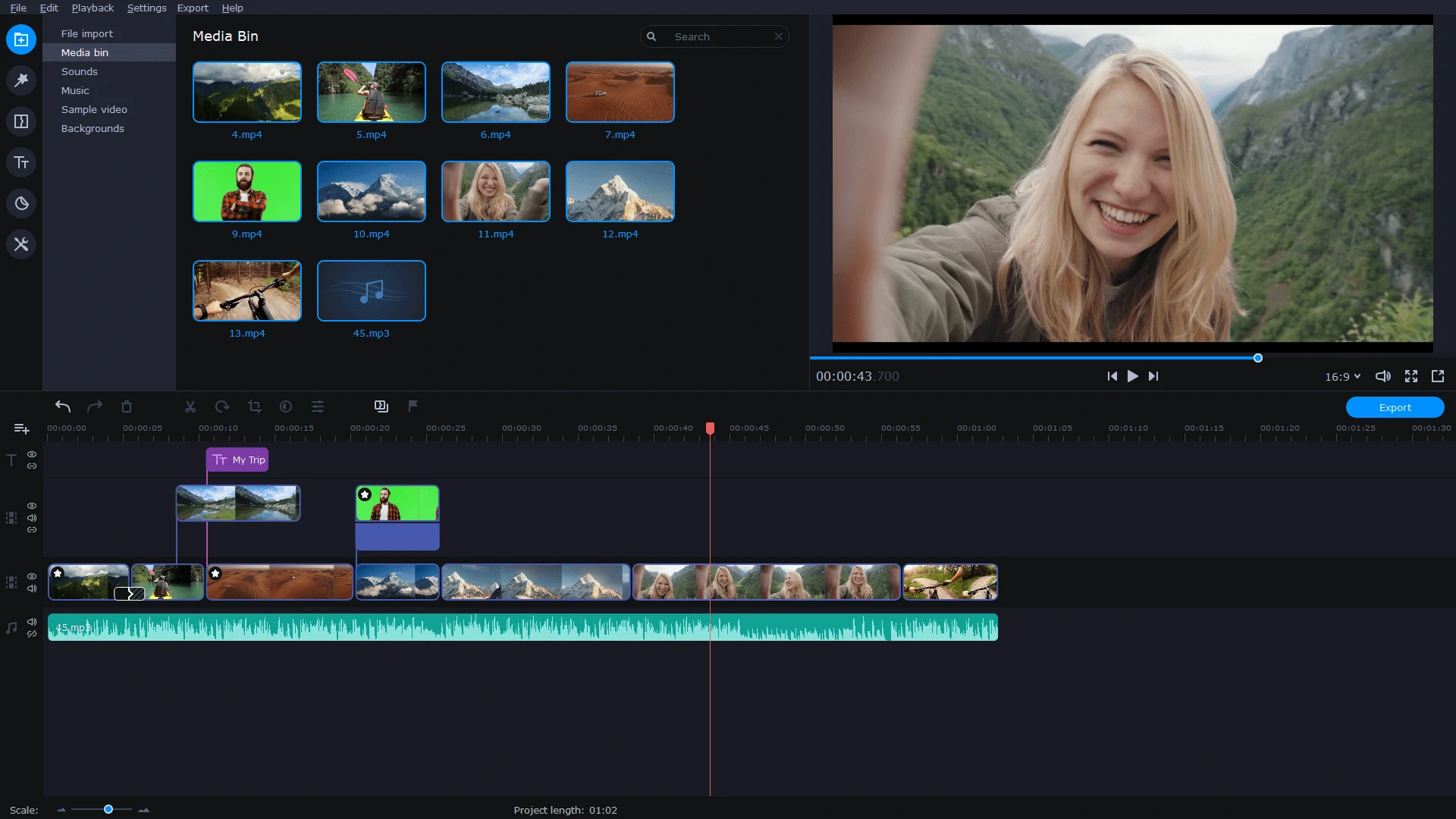 Best SD Cards for GoPro Devices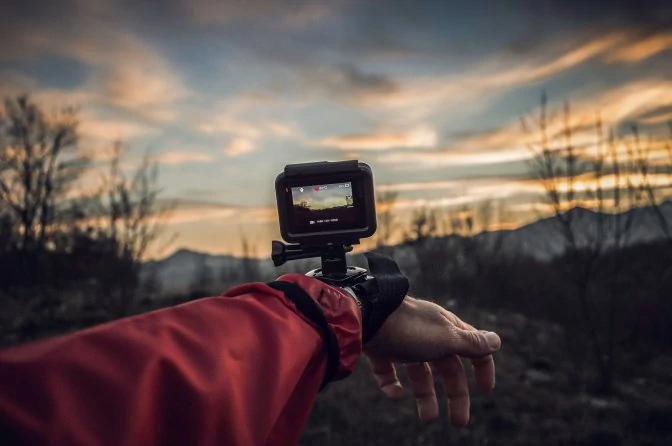 Various external SD cards will function on different GoPro models; however, not all match adequate requirements to ensure a fast playback and recording quality high-resolution 4k and HD videos.
All GoPro devices require a minimum of a class 10 Storage Card but they operate at different speed, and storage capacity, devices such as the HERO4 and above, supports more than 128GB while older versions like the HERO3+, HERO3 Black Edition support up to a 64GB. However, storage cards above 64GB are the best micro SD card for GoPro (HERO 5 and 6).
When choosing a GoPro Storage Card, base your judgment on factors such as its compatibility with your GoPro Device, its reading, writing, and transfer speed and not just the storage capacity of the External Card.
There are counterfeit cards all over stores; some cards produce more files that are corrupt and disappoint during a recording. To have a consistent result with a GoPro camera, always purchase through official retailer stores, choose the best GoPro video editors, and prefer a card with a good review known to work correctly with your GoPro.
Below is a little information to help select an appropriate GoPro SD Card for your device.
Disclaimer: We use affiliate links to the products mentioned on this page. When you click an affiliate link and make a purchase, we receive commissions. If you want to support our portal, you can use the links. Otherwise, you can find the recommended products using a search engine.
Contents hide
GoPro SD Card Size
It is advisable to buy a memory card that can contain various video contents. However, each GoPro device has a specific SD card limit from 32GB to above 2 Terabyte capacities so ensure to have prior information of the best SD for your device, by taking a look at the table below.
| Camera | 32 GB | 64 GB | 128 GB | 256 GB |
| --- | --- | --- | --- | --- |
| MAX | | | | |
| HERO8 | | | | |
| HERO7 | | | | |
| HERO (2018) | | | | |
| Fusion | | | | |
| HERO6 | | | | |
| HERO5 | | | | |
| HERO4 | | | | |
| HERO (2014) | | | | |
How Long Can You Record with Your SD Card?
Recording time depends on many factors. The most important are the selected video settings and the card size. The following table shows filming durations with maximal video settings (5.6K 30fps for GoPro Max and 4K 60fps for HERO 8,7,6,5).
| Camera | 32 GB | 64 GB | 128 GB | 256 GB |
| --- | --- | --- | --- | --- |
| MAX | 1h | 2h | 4h | 8h |
| Fusion | 33m | 1h 15m | 2h 30m | 5h |
| HERO8 Black | 33m | 1h 15m | 2h 30m | 5h |
| HERO7 Black | 1h 3m | 2h 6m | 4h 12m | 8h 24m |
| HERO6 Black | 48 m | 1h 37m | 3h 14m | 6h 28m |
| HERO5 Black | 51m | 1h 42m | 2h 24m | 4h 48m |
Things to do after purchasing a compatible GoPro SD card
Only buy from a reputable dealer or store to avoid buying a fake or refurbished product. You would not want your shot ruined by a malfunctioning SD card.
It is better to format a GoPro SD card with the camera rather than on a laptop, due to the functional complexity of a computer, files can be lost or broken.
Always ensure to test the functionality of the card before shooting activities begin, conduct adequate check after inserting the card, you wouldn't want to held responsible for a failed shoot.
Don't be too lazy not to do a backup of generated files at intervals ensure to move saved data from the GoPro to a laptop to create space for new data and to elongate the lifespan of the SD card.
Card Speed
GoPro cameras use a class 10 memory card and above, which means a class 10 card stores file at the rate of 10mb/s, memory cards speed calculates in megabytes by second however 8 megabits equals a megabyte. Memory card speed differs amongst go pro devices; a newer version of GoPro camera might require a higher processing speed such as the U3 and than a former due to its additional functions and features.
If a card above the class10 family does not contain a U3 or U 1 feature is slower in processing a recording session and the output quality cannot compete with its U1 and U3 counterpart.
U3: U3 cards capture high-quality videos at the rate of 30 megabytes per second; it is a new type of card type that reads 4k videos at high speed.
U1: U1 GoPro card with a U1 capture speed saves files at 10 megabytes per second; it serves the purpose of compatibility of support for real-time capture and HD videos.
V90: V90 Videos support 8k videos with the goal of creating higher resolution videos than other cards; it is new and less familiar as the V30 cards.
V30: V30 cards support functional speeds above 30 megabytes per second, latest GoPro devices are compatible with the V30 because the SD Association observed the need for a faster SD Card for multifunctional use.
Device Compatibility
Before purchasing an SD card, check if the memory card is compatible with your GoPro camera, GoPro devices mostly have identical SD card slots so it will be wrong to determine compatibility by the size of the memory card slot. The GoPro 6 camera requires a faster speed memory unlike the GoPro 3 because of its improved functions such as shooting a 4K UHD video. Therefore, it is advisable to have adequate knowledge of the device and its properties.
Acceptable Format
GoPro HERO devices functions optimally with SDHC (Secure Digital High Capacity) or SDXC (Digital Extended Capacity) micro SD formats, however, there is a difference between both card formats.
MicroSDHC: for easy identification of the Secure Digital High Capacity (SDHC), always bear in mind that they are 64GB – 2TB(Terabyte) that is formatted in the exFAT file system.
MicroSDXC: the Secure Digital Extended Capacity (SDXC) has a storage capacity of 4-32 Gigabyte, it supports single recordings not more than 4GB but can accommodate up to 32GB of different recordings. Its formatted is the FAT32 file system.
Best Memory Card for GoPro Cameras
NOTE the list only reflect the top reviewed cards and not what makes it better than others; every Storage Card offers unique, outstanding properties.
#CommissionsEarned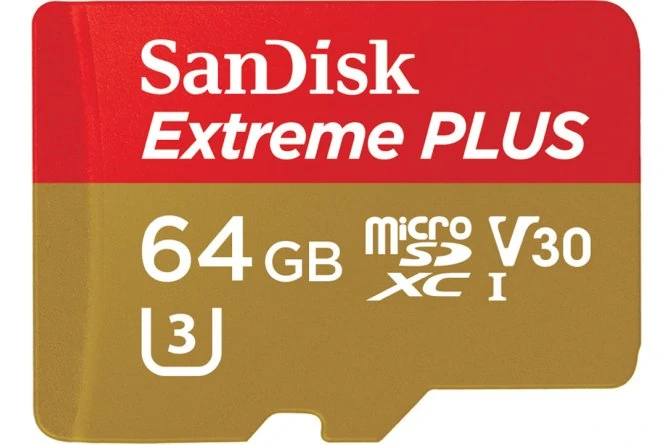 SanDisk Extreme Plus V30 is one of the best (U3) Cards regarding speed and performance, it speedily saves recordings of high Full HD Videos (1080p), 4k videos and makes file transfer fast and easy, therefore it's one of the best memory cards for GoPro (HERO 5).
Properties:
Class: 10
Read speed: 99.45MB/s
Write speed: 89.85MB/s
Capacity: 32GB, 64GB, 128GB
Price: $24.99 (64GB version)
Other Features: (Water Temperature, X-Ray, and shock) resistant; Adapter inclusive
#CommissionsEarned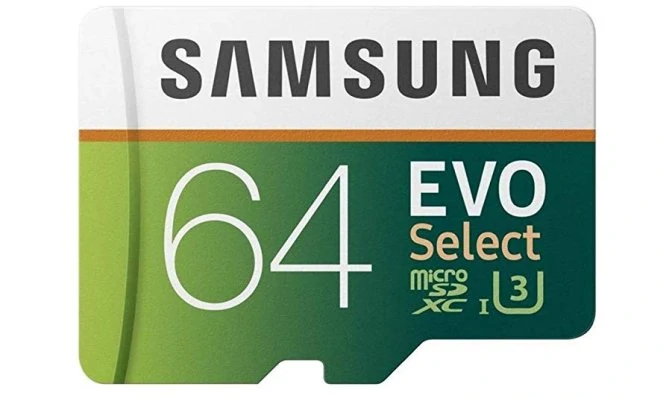 This highly efficient Fully Optimized Class 3 (U3) card that performs well on GoPro for recording 4D, 3D, and HD videos. It is available in 32GB, 64GB, and 128GB storage capacity. Its considered as one of the best memory cards for GoPro (HERO5 and 6).
Properties:
Class: 10 grade 3
Read speed: 80MB/s
Write speed: 80MB/s
Capacity: 64GB and 32GB
Price: $25.90 (64GB version)
Other Features: (Water Temperature, X-Ray, shock) proof; 4k UHD video capture; SD Card Adapter is inclusive
Warranty: 10 yrs
#CommissionsEarned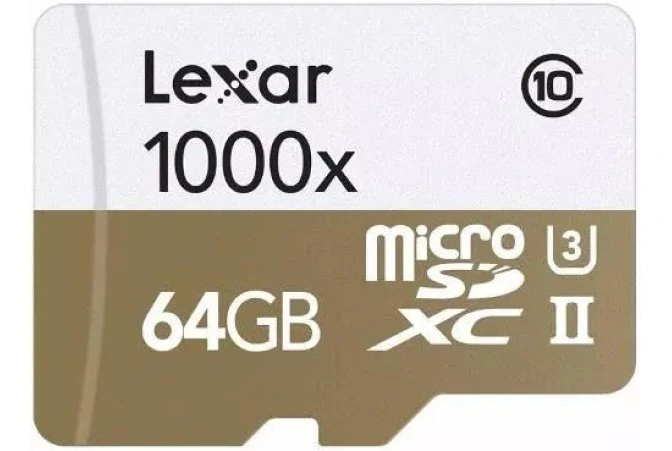 The Lexar 1000x captures real live moments without a hitch or glitch, and it complies with the latest SD Application 3.0 specs. It had an expandable 32GB to 2T storage capacity option for recording High Definition 1920×1028 resolution Videos.
Properties:
Read speed: 150MB/s
Write speed: 80MB/s
Capacity: 32 – 128 GB
Price: $73.99 (64GB version)
Other Features: Good for 4k resolution; Flash memory class 10 UHS speed class 3 UHS-11; Compatible GoPro 5 Black and GoPro Session; SD Adapter
#CommissionsEarned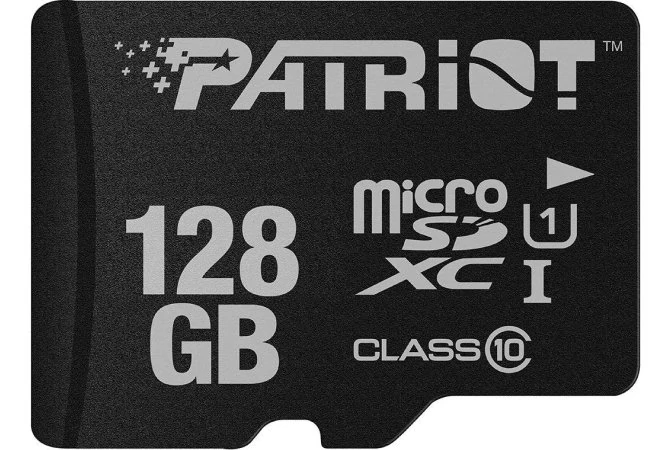 Accelerates workflow with a High-Speed Performance Leverages UHS-ll Technology(U3) to capture live recordings of up to 36 hours with an expandable memory of 32GB-256GB. It has a limited lifetime warranty.
Properties:
Class: 10
Read speed: 80MB/s
Write speed: 20MB/s
Capacity: 128GB
Price: $26.99 (128GB version)
Other Features: 4k UHD video capture
Warranty: 5 Yrs
#CommissionsEarned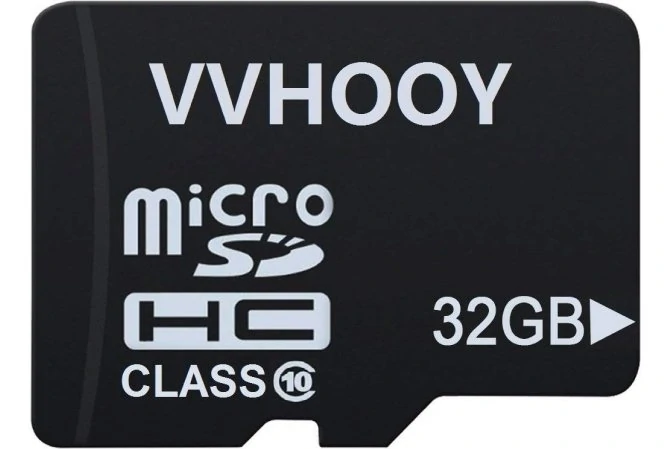 The VVHOOY Memory Micro Storage Card ensures smooth processing of file transfer and capturing of live action for a lengthy period without a lag; it offers adequate speed and provides quality for GoPro recordings.
Properties:
Class: 10
Read speed: 95MB/s
Write speed: 70MB/s
Capacity: 32GB
Price: $23.99
Other Features: 4k UHD video capture; Magnetic and waterproof resistant; Adapter inclusive
Warranty: 5 Yrs
Frequently Asked Questions
What Size SD Card Is Best for GoPro?
It depends on the length of videos you are planning to record and their resolution. If you are not planning on recording long 4K videos, 32 GB or 64 GB SD cards will be enough. Otherwise, consider buying an SD card with larger storage capacity. For example, SanDisk 128 GB Extreme A2 V30 Micro SD. This SD card is recommended by GoPro in their Works with GoPro Guide.
Can You Use a GoPro Without an SD Card?
There are cameras that have built-in memory that stores videos and photos. You can use them without an SD card. GoPro doesn't have built-in memory, so it's not possible to record a video or take a photo with it unless you insert an SD card into your GoPro.
How Many Minutes of 4K Video Is 32 GB?
It depends on the frame rate and the bitrate of the video. According to the information from the GoPro Support Hub, a 32 GB SD card allows you to record a 4K video with 60fps frame rate and high bitrate for 60 minutes.
Can I Use 128 GB SD Card in GoPro?
GoPro cameras from HERO 4 up to HERO 8 support a wide range of microSD cards including 128 GB cards. You can use even larger cards with 256 and 512 GB storage capacity.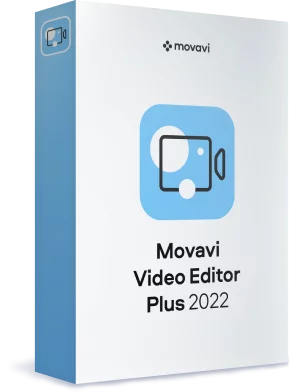 Movavi Video Editor Plus
Your next step in video-making
Edit video clips, images, and audio on a timeline

Add transitions, filters, titles, and stickers

Animate objects using keyframes, use more built-in media

Export videos in any popular format
* The free version of Movavi Video Editor Plus has the following restrictions: 7-day trial period, watermark on the output videos, and, if you're saving a project as an audio file, an ability to save only half the audio length. Learn more