Want to know about the best game streaming platforms? There are various options in the market, from paid to free, from simple ones to high-tech platforms. We will talk about some of the most popular video game streaming platforms in this article that will make it simpler for you to choose.
| Platform | Best for | Pros | Cons |
| --- | --- | --- | --- |
| Twitch | Follower interaction within your profile | Scheduled stream events | Minimum 50 followers to run ads |
| YouTube Gaming | Various tools to support live streaming | No streaming fees | The interface takes lots of space |
| Facebook Gaming | Easy streaming of both desktop and mobile gaming | Choice of in-stream ads | Minimum 100 followers to monetize streaming |
| DLive | Opportunity to get rewards and recognition | No share from generated revenue | Cluttered streaming display |
| | | | |
| --- | --- | --- | --- |
| Bigo Live | Earn real cash by exchanging beans | Invite friends for group streaming | No feature of recording chat sessions |
| AfreecaTV | Easy to use interface | Made especially for game streaming | Takes a portion of earnings |
| GosuGamers | Ranking page to keep track of the position | Features various famous gamers from all over the world | Limited games streamed |
| Caffeine | Stylish platform presentation | Completely free to use with no ads | Low resolution for gaming |
| Owncast | Provides superb customization of your stream | View streams and chat on mobile application | Constricted community |
| Mobcrush | Useful for new creators | Broadcast option to several sites simultaneously | Lacks direct audience support |
| Uscreen | Live stream countdown for a sense of anticipation | Automatic recording | Not free; comes in three pricing tiers |
| Twitter Live | Seamless and one-click broadcast | Invite guests to your stream | Eligibility criteria to make money |
| TikTok Live | Picture-in-picture steaming | Option of adding a moderator to your stream | Minimum 10,000 followers to make money |
| Reddit Live | Trusted streaming | Higher promoter score | Limited streaming time of 3 hours |
| Wowza | Packed with features | Easy handling of the streaming load | Setting up a new stream is a bit tedious |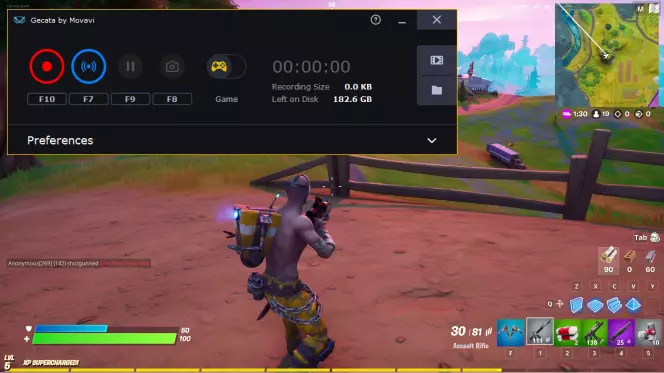 The video game world is full of highs and lows, intense raids, and headshots. When you have a great video game live streaming and recording program, you can quickly grab the intense moments of your gaming experience. Gecata by Movavi is one of the best apps that will let you record and share your game streaming with your followers worldwide. It is easy-to-use and lightweight that permits lag-free gameplay streaming.
There is no doubt that live streaming can provide your audience with a fascinating viewing experience. But there are specific points that you need to keep in mind before you opt for a game streaming service. Let us have a look at certain tips that will help you in this.
Features: Have a look at the platform you select to stream your content to find out whether it has all the tools and features you require. You can also check out the developer's website and properly check the features before finalizing the one.
Usability: You will have to ensure that the platform you select is simple and easy to use. It must match your experience level. There are platforms that offer various features and can be tempting too. However, they might turn out to be complicated to use. The best thing is to opt for a free streaming service or at least something that provides a free trial so that you can check it out.
Support: When streaming live, you might encounter various unwanted issues. In that case, you will require a proper support system to get all the help you need.
Monetization: Free platforms are not the best all the time. You will have to search for the ones that can provide you with good revenue for the content. Also, ensure whether the platform deducts any percentage from your earnings or not. It is crucial for live streaming.
Supported games: Not all platforms will allow you to stream any game that you want. Check out the supported games before choosing one.
Resolution: Make sure that the platform you opt for allows you to stream in high resolution. Low-resolution gaming content will make it uninteresting for your viewers.
Interaction: There are streaming platforms that do not permit interaction with the audience. It can be a massive drawback as live streaming is about making a good connection with the audience. Ensure that the platform you choose supports audience interaction.
User reviews: It is always a great idea to check the platform rating and reviews before starting streaming there. You can easily find any issues, problems, or bugs that can save you from future issues.
Ben is a writer from the UK with qualifications in Media and Music Technology, he specializes in software reviews and tutorials. Ben has been blogging about media and tech subjects since he was a teenager from his base in the East of England.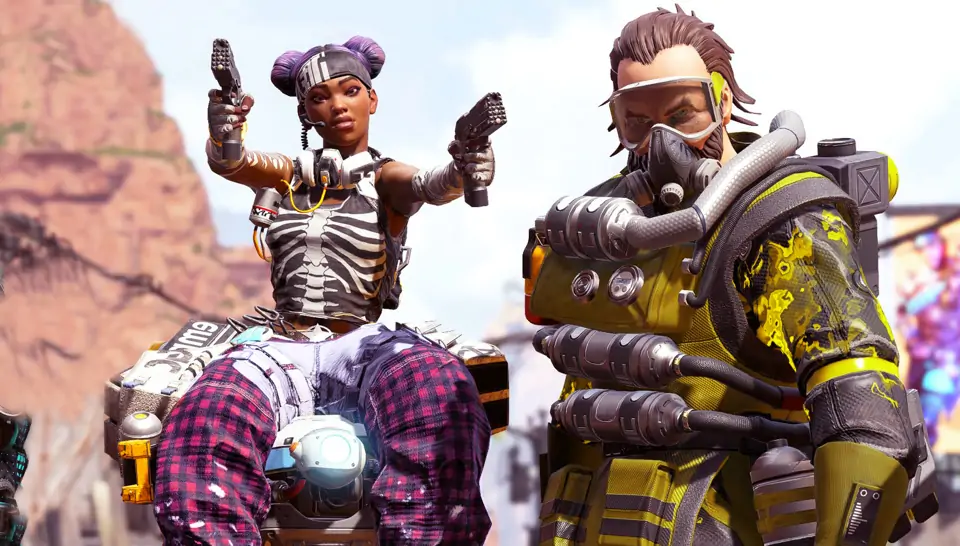 Gecata by Movavi
Simple and solid game recorder and streaming program
Frequently asked questions
What are the best game streaming sites?
There are lots of game streaming sites that you can find today. Here are some of them so that you can make a good choice.
YouTube Gaming
Facebook Live
AfreecaTV
DLive
Bigo Live
Owncast
Wowza
Uscreen
What is the best streaming app for gaming?
Here are some of the best streaming applications for gaming.
Gecata by Movavi
Streamlabs OBS
Twitch Studio
OBS
NVIDIA ShadowPlay
You'll find more streaming apps in the article linked below.
Is Twitch or Facebook Gaming better?
Most streamers regard that Twitch is better than Facebook Gaming. It is mainly because of the large streaming viewership. Also, Twitch comes with better customizations besides having various video game partnerships. Indeed, the entry for Facebook Gaming is a lot easier, but in the end, Twitch comes with more potential in regards to growth. You might argue that Facebook has got a considerable market share in the social media sector. However, when it comes to live streaming of games, Twitch is a lot better. Facebook Gaming is undoubtedly an excellent streaming platform. But it lacks some features that you might need to increase your streaming capabilities.
What is the biggest streaming platform for gaming?
The craze of live game streaming has reached a new level today. Several gamers want to start streaming their gameplay and make money. If you also want to do the same, there are various streaming platforms available today. When it is about the biggest streaming platform, there are plenty to choose from. You can opt for Twitch, Facebook Gaming, AfreecaTV, and many others.
Sign up for news and special offers