How to Record Fortnite
Like any other competitive online game, Fortnite gives you the opportunity to experience a lot of humorous and MLG-like moments. You may want to save these moments as video clips to compile into a single video and amaze your YouTube viewers. Recording and analyzing replays can be useful if you want to improve your performance and become an unstoppable cyber athlete. However, capturing Fortnite gameplay with OBS or any other open-source software can be a complicated process. So, the question is how to record Fortnite on PC?
If you are looking for the best screen recorder for Fortnite, try Gecata. This simple yet powerful software lets you easily record gameplay as well as your webcam. Just download the program, follow the four simple steps below, and your recording will be ready in a couple of clicks!
Here's how to record Fortnite on a PC with Movavi.
Install and Launch the Program
Download the installation file, launch it, and follow the instructions on your screen to complete the installation. Double-click the program icon on the desktop to open it.
Adjust the Recording Settings
To record sound through your mic and video from your webcam along with the in-game footage, make sure both Microphone and Webcam are activated on the Devices tab. You can switch between multiple microphones or webcams by selecting from the lists above the icons.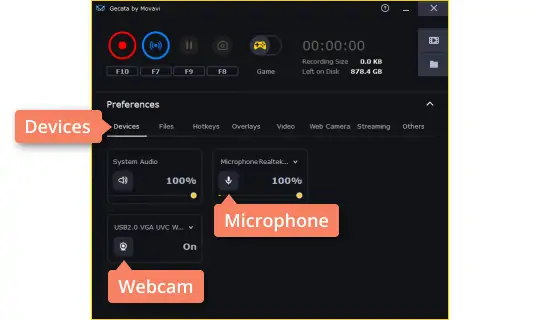 Record the Gameplay
To be sure that you don't miss anything, start capturing before you launch the game. Click Start Recording, then open the Epic Game Launcher and launch the game. After you exit the game, click the Stop button in the program window to finish recording.
You can use hotkeys to control the recording during gameplay. Press F10 to start or stop the recording and F9 to pause and resume. Use F8 to grab a screenshot and F11 to display an overlay that shows FPS, duration of the recording, and free space remaining on your hard disk.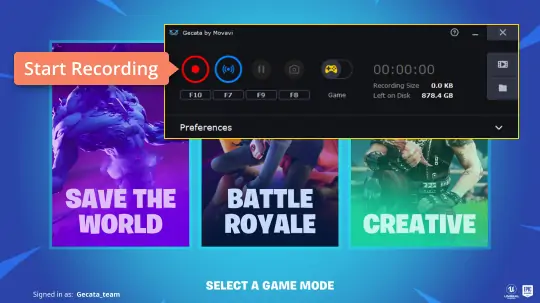 Save the Recording
After you click the Stop button, Gecata automatically saves the recorded video to the Videos\Gecata by Movavi folder. You can access the file by clicking the Folder icon.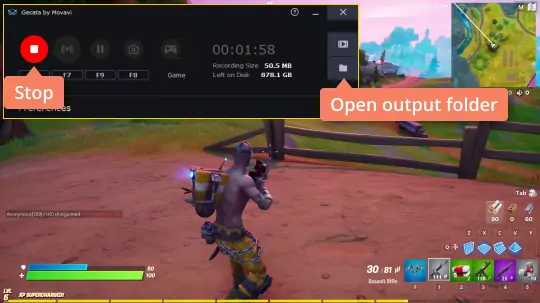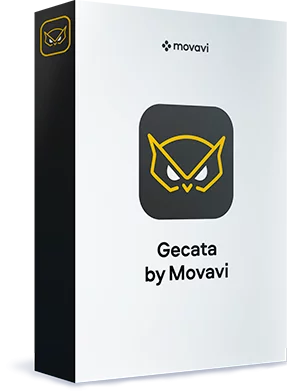 Gecata by Movavi
The best way to preserve your gaming achievements.
Stream and record HD game videos at up to 120 FPS

Grab sound from microphone and speakers

Add webcam video to the game footage

Save video in MP4 for easy uploading to YouTube
See Other Useful How-to Guides