Top 5 Screen Recorders with Facecam
Okay, we are well versed with communicating with friends, family, business partners, and colleagues through live video – webcam or facecam. This has become a welcome development that majority of Windows and Mac users has incorporated into their everyday life. But it's frustrating when you want to record these videos, maybe for future use, and there is only the video option.
Well, thanks to screen and face recorders, now you can do so much more – record your videos using screen recorders with facecam, record videos you stream online, record your game time using the game recorder with facecam, and a whole lot more.
Let's take a look at some of the best facecam recording software and what you should look out for before choosing a facecam recorder.
Things to Consider While Choosing a Facecam Recorder
Quality: The quality of the recording is very important. Be sure to check if it produces high definition (HD) recordings or not.
Time Limit: Most facecam recording software has limited time, especially in the free trial. Look out for the time duration, if it is unlimited or limited. And if it is limited, how many minutes is it limited to?
Video Format: Screen and face recorders come with different video formats. It is safe to consider the video formats it supports before purchasing one. Does it support MP4, MOV, MP3, AVI, FLV, MKV, WEBM, WMV or a combination of two or more of the video formats?
Types of Recording: As facecam recorders differ, so does the features they are equipped with. Be sure to check the types of recording supported before choosing facecam recording software. Does it support just webcam recording or audio recording too? What about gameplay recording?
Multipurpose: Purchasing a webcam recorder with more than one function is an added advantage. You get to do so much with just one app.
Window/Mac/Linux: You wouldn't want to get an app which is not supported by your computer system. So, check if yours is supported before choosing such facecam software.
Other Features: Although individual differences exist, it is also important to check for other features such as watermarks, screen drawing, filters, transition, video effects, built-in apps, and the likes.
5 Best Facecam Recorders for Windows and Mac
With lots of facecam software out there – facecam for PC and Windows, it can be really stressful deciding on which to download. This is why we compiled this list showing the best facecam recorders to guide you in the decision making process. Each of the listed facecam software has got its unique features; as such none is graded higher than the other. So, ignore our ranking and pick a facecam recorder which works best for you.
Without much ado, let's dive in. Shall we!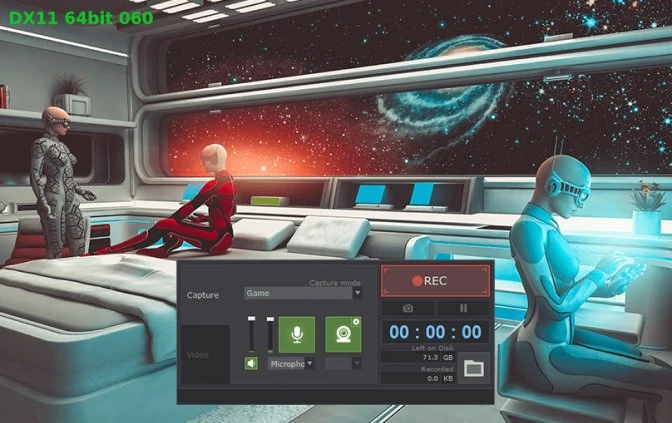 This is a great tool for real-time game recording with facecam on PC. The Movavi facecam software, Gecata, is designed especially for gamers. This easy-to-use tool is equipped with lots of amazing features that allow users to capture high-quality gameplay (up to 60 fps), record audios from microphone or speakers, add webcam video to gameplay footage.
To enjoy these amazing features, just download the app from the official website, install and adjust the capture and video settings to your proffered standards. Then, you are good to go. Start recording!
Pros
It produces high-quality game recording.
It supports more than one video format.
It allows users to split videos and delete unwanted segments.
Cons
To record video without watermarks, you need to purchase the program.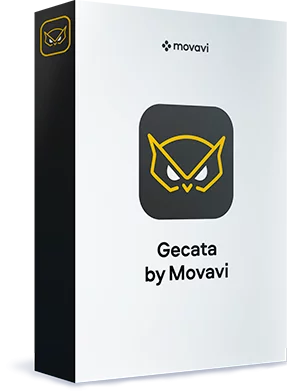 Gecata by Movavi
The best way to preserve your gaming achievements.
Capture HD game videos at up to 120 FPS

Record sound from microphone and speakers

Add webcam video to the game footage

Save video in MP4 for easy uploading to YouTube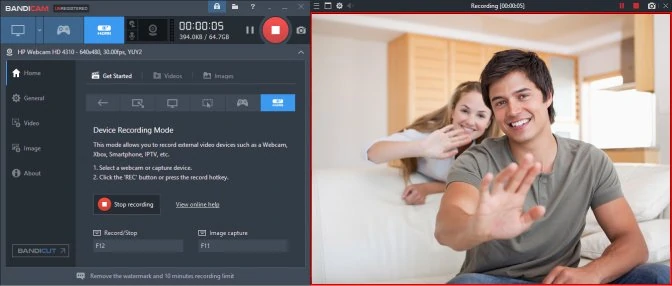 Bandicam is a great choice of multi-purpose facecam recorder. It is equipped with amazing features that allow you to record your screen time and gameplay videos too. It also comes with a webcam overlay support and allows for a real-time drawing.
Pros
It provides you with multiple functions.
It is equipped with webcam overlay support.
It produces a high-quality recording for audios, videos, and gameplay videos.
It allows for real-time drawing.
Cons
It requires a license to get rid of the watermarks in each recording session as seen in other facecam recording software.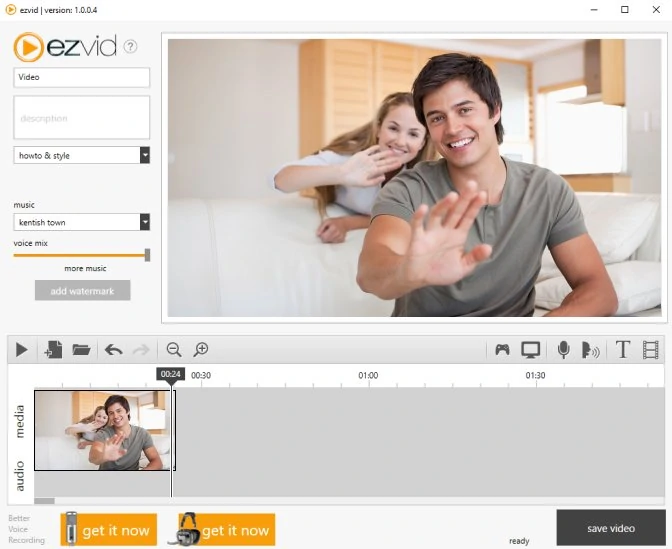 Ezvid is yet another great choice of screen recorder with facecam for Windows. It provides high-quality recording for audios and videos alike. It comes with a built-in video editing tool, which allows you to adjust the recorded videos to your desired style and taste.
The most striking of its amazing features is that it does not include watermarks in your recorded videos and comes with a built-in YouTube sharing option which allows you to easily upload your recorded audios or videos.
Also, it is equipped with the screen drawing option that allows you to draw directly on the screen.
This freeware is up for grab at the official website. Simply download, install and run to launch the facecam recorder. After which, you can adjust the setting to your desired standards.
Pros
It is multifunctional – allows for screen and face recording and video editing too.
It comes with a built-in YouTube that allows for easy upload of recorded videos.
It allows for high definition (HD) recording, both for videos and audios.
Unlike most facecam software, it includes no watermarks on recorded videos.
It supports screen drawing to allow you to draw directly on the screen.
Cons
It only supports the WMV video format.
The new version does not support online sharing.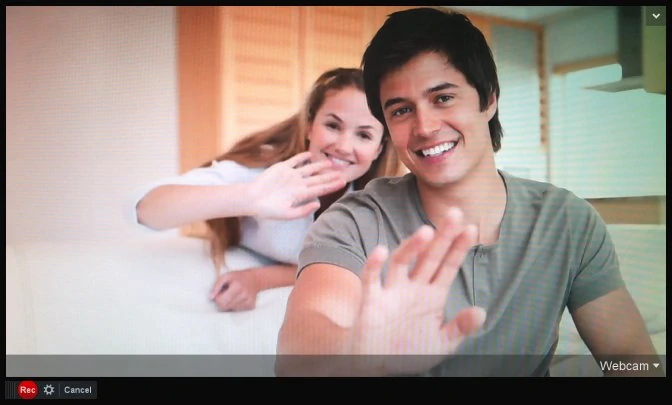 You will want to consider Screencast-O-Matic for a quality game recorder with facecam. The good news is that it is available to both Mac and Windows users.
It comes with an easy-to-use interface, which makes it easy for both beginners and experts to navigate through.
An outstanding feature is that it allows you to upload your videos to the Screncast-O-Matic.com free server host.
Pros
It produces high-quality recording for videos, audios, and gameplay.
It comes with the option of uploading videos to the free host server besides other networking platforms.
It also allows for video editing.
Cons
The free trial version has a limited time of 15 minutes.
Watermark is included in videos recorded with the free version.
Access to editing features is made available to premium users only.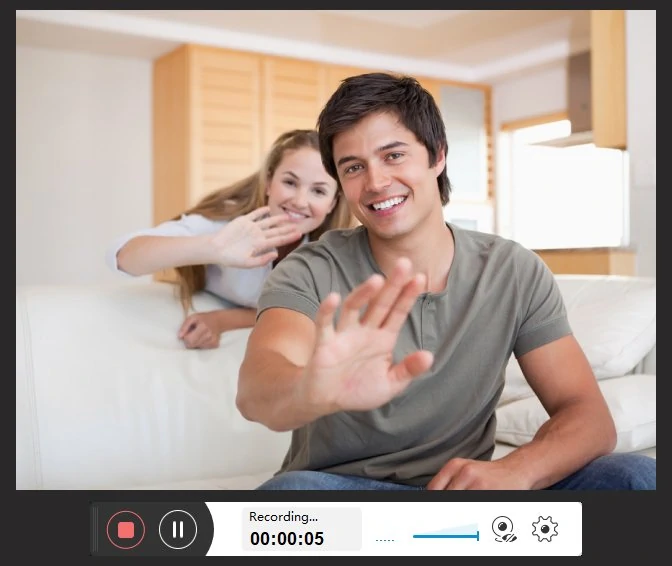 Screen Grabber Pro is one of the facecam recording software under the canopy of AceThinker. The all-in-one screen recording software is compatible with both Windows and Mac. It allows you to record gameplay, capture videos in any video format, and record audio directly from your system.
Like the aforementioned facecam recording software, it comes with a user-friendly interface that provides easy access to users and also enables its users to edit recorded videos before uploading.
To leverage the wonderful features of this screen and face recorder, you have to download, install, and run the program. Then select the desired recording mode and you are good to go!
Pros
It is can be used for multiple purposes – screen and face recording and video editing.
It is a great choice for game recorder with facecam.
It has a user-friendly interface
Cons
You need to purchase the pro version to enjoy most of its features.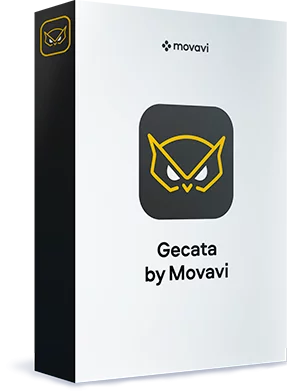 Gecata by Movavi
The best way to preserve your gaming achievements.
Stream and record HD game videos at up to 120 FPS

Grab sound from microphone and speakers

Add webcam video to the game footage

Save video in MP4 for easy uploading to YouTube
Read Other Useful Articles