7-Zip vs. WinRAR: 'Best' Depends on Your Priorities
One of today's online pastimes is to review and compare file types. There is a lot to discuss. Video formats, photo formats, graphics formats, text file formats: all are compared and contrasted in terms of efficiency, versatility, and costs.
It is not surprising, then, that we can find carefully wrought comparisons of file types that perform the exclusive function of compressing files and archiving those compressed files. Which file type achieves the greatest compression? Which is the fastest? Which is free and which is subscription-only? And, then, which decompresses fastest?
You can also check out Movavi Video Converter – a simple and effective tool for switching between video, audio, and image formats.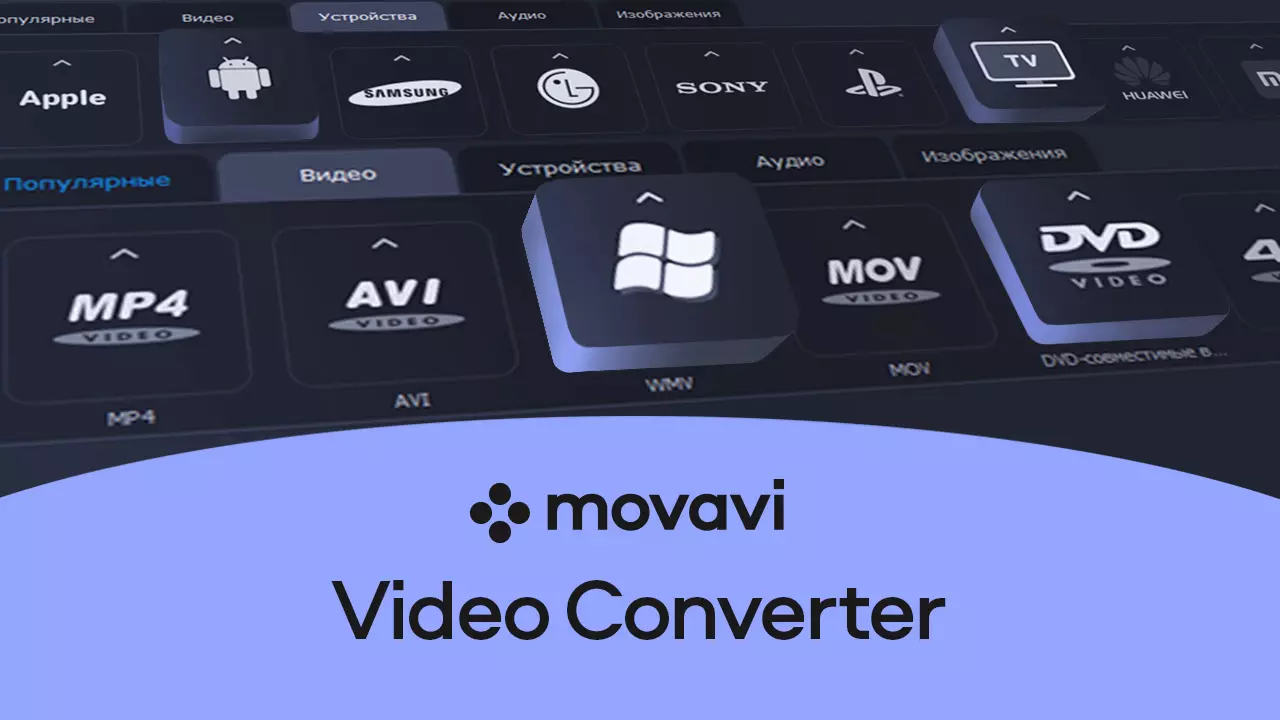 The Challenge of the Digital Age: Information Storage
We are comparing the key parameters of 7-Zip and WinRAR files. Their sole mission, their reason for existing, is to compress groups of files and archive them. Which one does the job better and, if you are concerned, most economically? So: which is better WinRAR or 7-Zip?
As background, we did a brief Google search for total computer files stored in the United States. After about a dozen rewordings and entries, it seems that no one is prepared to make that guesstimate. What is apparent, however, is the concern with file storage capacity. You knew that, of course. When you purchase a new computer, one of the first questions is what storage capacity you think you will need. And there are many algorithms for calculating any probable need for file storage capacity.
File storage space is sold on the cloud. Think of those vast, black, cold, silent warehouses containing thousands of file servers that go on working automatically with the occasional visit by a technician with a flashlight to service them. And a major role is simply storage of files.
Compression of digital files so that more fits in the same computer space addresses the challenge of the digital age and information revolution head-on. The billions invested in storing the information in readily accessible, usable forms.
And that is the essential role of file compression and archiving.
Compressing and Archiving Files
Before undertaking a review of the difference between 7-Zip and WinRAR, and asking which is best, it is necessary to unbundle two concepts. One is "file compression". The other is "archiving files".
File Compression
File compression is the logically prior subject, so start there. If you have downloaded programs and files from the internet, you may have come across Zip files. Zip is a compression file. It lets you reduce the number of bits and bytes in a file so that the files can be transmitted faster over internet connections and require less space for storage. Once you download the compression file from the internet, your computer uses a program such as WinZip to expand the files back to their original size.
If you have reduced the number of bits and bytes, how can you then expand the file back to the original? Not very mysterious, when you understand what happens. Most types of computer files are highly redundant, repeating the same information over and over again. File compression gets rid of the redundancy by means of eliminating redundant material but remembering it by reference. To simplify, it is the same principle as using acronyms. It is a fill-in-the spaces game.
Archive Files
The other concept we need, here, is "archiving" or "archive files". When you create a computer file that is composed of two or more other computer files and add metadata (a basic description), you have an archive file. Such files are more portable and more efficient to store. You are bundling. For what types of files might this bundling be used? Some examples are directory structures, error detection and correction information, and arbitrary comments – sometimes with built-in encryption.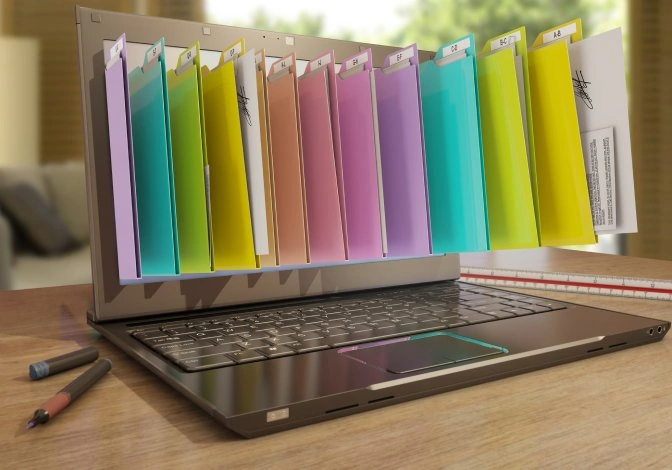 WinRAR vs. 7-Zip
And now, to the question with which we began: which of two widely used, popular file types – 7-Zip or WinRAR – performs best when it comes to bundling compressed files into a container called an "archive"?
7-Zip is a free and open-source file archiver. Being free, of course, is an automatic "plus," for this file type. But let us stick to the terms of the comparison: Which of the two file types performs best? 7-Zip is categorized as a "utility" for grouping files in their compression containers or archives. It was developed by Igor Pavlov and first released for use in 1999. While 7-Zip uses its own archiving format, it can read several other archive formats. In that capacity, at least, 7-Zip is better than WinRAR.
WinRAR, named for developer Eugene Roshal, is trialware, a file archive utility for Windows. It can create and view archives, both in RAR and ZIP formats, and can open and unbundle many archive file formats. It supports encrypted archives. WinRAR is a Windows-only program, not a drastic limitation, for sure, given how widely Windows is used. But, of course, that means that it is not usable with a Mac – no small exclusion! Now, there is also an Android application called RAR for Android and some related versions, for example, to bring onboard Linux.
And now, let's look at some differences between 7-Zip and WinRAR. First, for readers who might be in a hurry, here is a rough-and-tumble summary:
ZIP archive files are more accessible than RAR, but RAR performs better on the primary function of data compression. But the difference is not great, according to most ratings. ZIP is very common because most operating systems (OS) have built-in support for it. RAR files certainly are common, as well, but creating them requires a specific program, WinRAR, which is not free like ZIP but is commercial software. On the parameter of security, both rate well.
Compression
Programs achieve file compression by different algorithms and offer different compression settings. Some settings prioritize speed of compression, others give up some speed to achieve an ultimately smaller file (greater compression). Also, different file types are more or less amenable to compression. Text files can be compressed substantially, but multimedia files (MP3 or AVI) may already be fairly compressed and further compression is quite limited.
Here, the 7-Zip vs. WinRAR comparison is far from decisive. 7-Zip is able to use certain algorithms for compression and the result is a .7z file extension. But, although those algorithms are better at compressing files than the default ZIP method, which is older and less efficient, the file extension for the newer compression methods limits accessibility when you want to share files. Trade-offs, we call it!
In the same way, RAR is better at compression than ZIP, but it requires other software for its use, even for the simplest data decompression.
This leaves you, the user, to decide which compression is best based on the features to which you attach the highest priority: speed, efficiency, accessibility, security, etc.
Security
If you wish to secure either ZIP or RAR files with a password, you need a special program. RAR files require WinRAR for compression, in any case, and WinRAR does have password encryption settings you can use. On the other hand, ZIP's default support in operating systems lacks password protection settings. You must move on to 7-Zip or WinZip.
WinRAR vs. 7-Zip: how secure? Well, the password protection on either a ZIP or RAR file really depends, in part, on the program you use to protect it. WinRAR and 7-Zip use different encryption and that used by 7-Zip is viewed as more secure. We cannot leave the topic of relative security without warning that a lot of security just comes down to you: the quality of the password you choose. Yes, it is that simple. Any password found in an English dictionary is insecure because brute-force attacks literally run through the dictionary.
Programs
ZIP is the most widely used archive file format. It is built into most operating systems but also recognized by many other programs such as 7-Zip, which, as we mentioned, is freeware. WinZip is shareware.
Because both ZIP and RAR are archiving files for bundling compressed files, it becomes relevant to ask what widely used compression programs will recognize ZIP and RAR (at least in some capacity). They include 7-Zip, IZArc, PeaZip, the Unarchiver, WinRAR, and WinZip.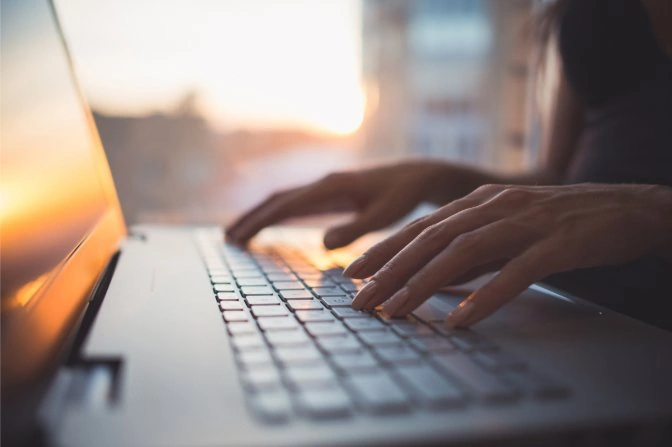 To work with any file, try the Movavi Video Converter
Whether you are dealing with a video or audio file format, both of which can be compressed and archived by 7-Zip or WinRAR, when you need to convert them, you should consider the Movavi Video Converter. It can handle many file formats with ease. The accurate and powerful Movavi Video Converter software enables you to rapidly change the format of your video files, photos, and other digital media.
Whatever the file format, Movavi SuperSpeed technology makes the conversion to an incredible 180-plus file formats as quick and easy as copying them. When you use the fun, easy, highly intuitive Movavi Video Converter, you have a choice of more than 200 presets for the latest cell phones, think pads, gaming equipment, and so many more.
And whatever Movavi product you choose, you are benefiting from our years of experience with our software during which our programs have been modified and perfected based on troubleshooting experience, so your experience is trouble-free.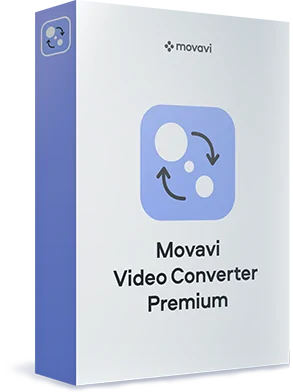 Movavi Video Converter
The ideal way to get your media in the format you need!
Convert video, audio, DVDs, and image files

Enjoy lightning-fast conversion without quality loss

Improve quality, adjust sound, trim and join files before converting

Save video and audio clips for easy mobile access
See Other Useful How-to Guides