FLV vs. MP4: Video File Comparison
In numerous articles and online forums, two file formats for video frequently are featured in head-to-head comparisons:
MP4 (sometimes called "MPEG-4") is a video format developed by Moving Picture Experts Group that uses separate compression for audio and video tracks. Video is compressed with MP4 video encoding and audio with AAC compression. The MP4 file format is basically a container. It holds both audio and video files that are digitally encoded. The MP4 file format has only one official file extension, which is .mp4.
FLV (Flash Video File) is a file format developed by Adobe Systems with a short header, interleaved audio, video, and metadata packets, and with audio and video data stored in similar formats (.SWF) files. Flash Video is a container created to embed video streams in Adobe applications and for use with a Flash plug-in.
You can also check out the video converter by Movavi – a simple and effective tool for switching between video, audio, and image formats.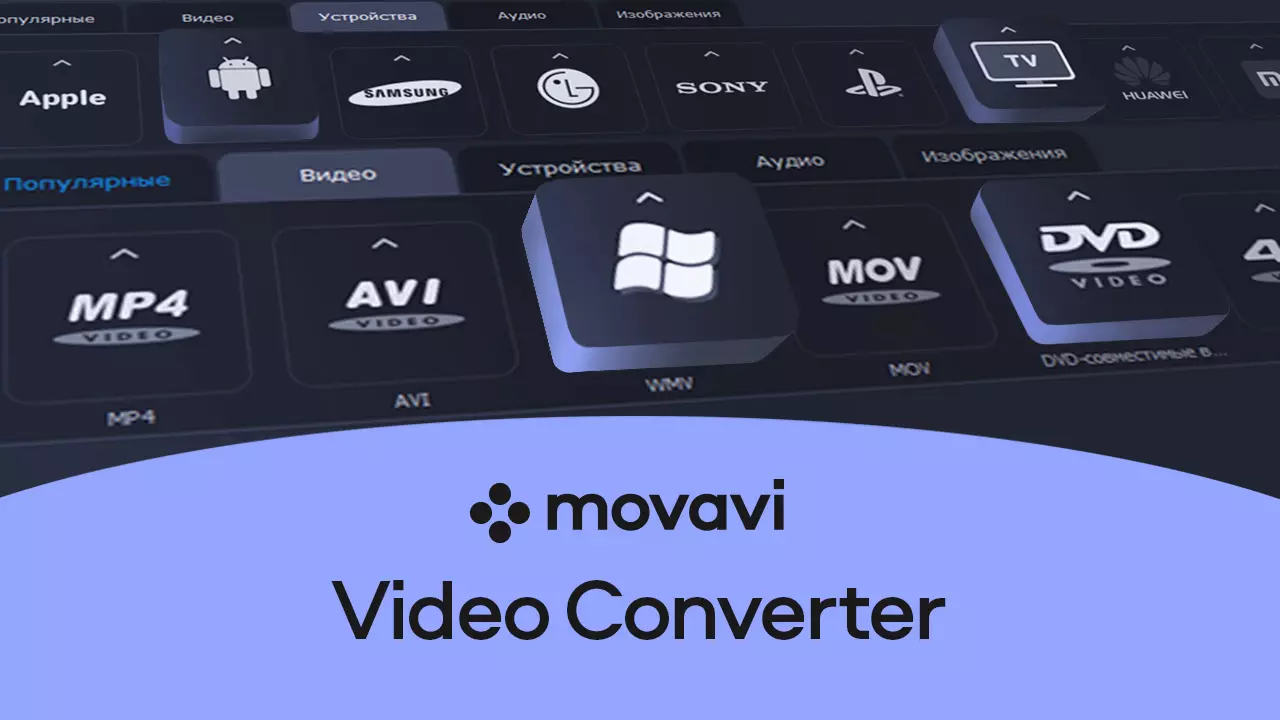 MP4 vs. FLV: Differences Between Formats
FLV vs. MP4: what are the main differences? No one following the discussions and comparisons of these two file formats can miss the fact that MP4 usually comes out on top. It appears to be the favorite of both equipment and software technicians as well as enthusiastic video users who have frequent cause to convert videos from one format to another and want to do so with ease and no loss of quality.
That does not decide the issue once and for all, of course. And it is worth noting that even the fans of MP4 usually nod to some contexts in which FLV works well and may well be preferable such as web pages and YouTube.
Comparisons of MP4 and FLV tend to focus on chief features and the versatility of uses that are expected of any video file format:
The quality of the video itself as captured in the file and potential loss of quality with file compression.
The versatility of platforms and devices that will accept a given video file type (e.g., MP4 but not FLV or vice versa). Especially, it is asked if the file format can be played on mobile devices such as smartphones.
How smoothly the file plays back on various devices.
The need for any special ancillary plug-ins to enable the file format to be played.
And even if a given file will tend to extend battery life.

The Quality of the Video in MP4 vs. FLV Formats

MP4 reportedly stores both video and audio digital coding in good quality. Opinion on this is less definite on FLV, but the pros and cons of FLV usually do not focus on the quality of the file format. MP4 is notable for less loss of quality with higher degrees of compression. It can store data types other than video and audio, such as object descriptors, scene descriptors, and other object-oriented file structures.

The Versatility of Platforms and Devices that Accept MP4 or FLV

On this issue, there is almost no debate. MP4 can be used on almost all platforms, devices, applications, and file drivers. Most platforms not only support MP4 use but have dedicated MP4 decoding hardware. FLV seems to be favored for streaming video on the web. It is compatible with most web browsers, but not with mobile browsers – obviously, an increasingly serious limitation as smartphones and a host of other mobile devices are coming to dominate internet connectivity, especially – but far from exclusively – among younger generations.

How Smoothly the File Plays Back on Various Devices

Because most platforms have dedicated MP4 decoding hardware, MP4 seems to playback smoothly on almost any platform, including mobile devices. As mentioned, FLV works best for streaming videos on the internet and does not play at all on most mobile devices. FLV works well for sharing videos online and for uploading, for example to YouTube. In this context, the single biggest advantage of FLV format is commonly reported to be that it can play inside a webpage (but using the Flash browser plug-in). And FLV files are usually very small and can be easily downloaded by web surfers who want to copy the video.

The Need for Special Programs

A notable and increasingly criticized aspect of FLV is that a Flash Player plug-in is needed to play the FLV video files, which is why they won't work on mobile devices, among other platforms. A plug-in is not usually required for playing back video in the MP4 file format. For playback, FLV files are not always hardware accelerated, either.

Battery Life

It is often mentioned, though hardly as the headline, that the MP4 files tend to use less battery than many other video file formats. That certainly can be an edge when it comes to its use on mobile devices, where MP4 is used while FLV is not.

Not a tie, but not a knockout, for either FLV or MP4

Is FLV better than MP4? In the end, we can say that both FLV and MP4 have been around and in use for a considerable period. And that both are still very widely used. Of course, the backing of the mighty Adobe brand name may account for some of this staying power. Although it seems that Adobe has stopped supporting certain versions of FLV.

The quality, ease, and versatility of MP4 video files are powerful advantages, of course, and the file format is seen everywhere. At the same time, although FLV admittedly may be limited in the platforms and applications where it works best (e.g., web pages, internet video sharing, YouTube) you then have to reflect that those uses are still gigantic – and are not likely to go away soon. If FLV faces one dark cloud on its horizon, it is the soaring popularity of mobile devices with rising generations around the world – and that that is a field on which FLY cannot play.

Be sure to check back here regularly for information, insights, and updates on the broadest spectrum of multimedia programs – programs that make your videos, music, and photos on any platform or device easier to use, easier to edit, and easier to share.

How to Convert Files

Whatever video or audio file format you wish to use, the Movavi Video Converter can handle it with ease, accuracy, and power. The Movavi Video Converter software helps you to swiftly change the format of your video files, photos, and other digital media.

Whether you are dealing with MP4, FLV, or any other of the dozens of other popular file formats for video and audio, the Movavi SuperSpeed technology makes the conversion to an incredible 180-plus file formats as swift as simply copying them. And that includes AVI, MKV, MOV, MP4, MP3, GIF, JPG, and so many more.

Easy, fun, and highly intuitive to use, the Movavi Video Converter gives you a choice of more than 200 presets for the latest cell phones, think pads, gaming equipment, and so many more.

When you use the Movavi Video Converter app, you benefit from our years of experience with all the troubleshooting glitches. And the app's "Convert Sample" function lets you see exactly what your video file is going to look like after conversion.

The debate over video file formats, pro or con, goes on – but our Movavi Video Converter gives you confidence that you can handle them all with confidence and with less hassle and more fun in all your multimedia ventures.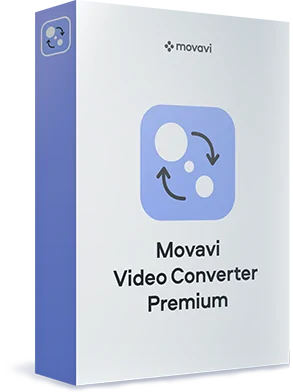 Movavi Video Converter
The ideal way to get your media in the format you need!
Convert video, audio, DVDs, and image files

Enjoy lightning-fast conversion without quality loss

Improve quality, adjust sound, trim and join files before converting

Save video and audio clips for easy mobile access
See Other Useful How-to Guides