The Best Video Encoding Software
As our digital world is constantly advancing, complimentary programs like video encoder software have to keep up. Digitally speaking, nothing is worse when a freeware video encoder is clunky, clumsy, and poorly converted. If a video has lags and hiccups, it destroys the integrity of the video's message, which can have detrimental effects, especially if the video is for commercial purposes. This blog will explore the best video encoders on the market, including your ideal options for a free video encoder download.
Need more clarification about your next freeware video encoder, what exactly video encoder software does? Basically, a video is adjusted for encoded output in order to align with the different specifications and formats for playback as well as recording. Essentially, videos are massive collections of images, and encoding them ensures they aren't saved and transferred as individual files and instead are presented as one fluid video. Without a paid or free video encoder, video files would be massive and trying to watch a video would be like using the internet in the 1990s, which was, for those of us that remember, exasperatingly slow.
Whether you're looking to digitize your DVD collection, save all those home movies, or even trying to use more sophisticated editing techniques for filmmaking work, you have a vast pool to choose from when trying to find the best video encoder software. However, because the market is so large, it's essential to do your research as a wise consumer so that you not only find the right software for your encoding needs but also don't waste a great deal of time and money trying to use programs that just aren't the right fit. Simple interfaces can be appealing, but beginners need instruction and guidance, so the more green you are with video encoder software, the more necessary it is to spend a little bit more and select a user-friendly program.
Navigating the world of video encoders can be confusing and overwhelming, but we've narrowed down some of the strongest choices in the field.
| Software | Compatibility | Impressive Features | Level |
| --- | --- | --- | --- |
| Movavi Video Converter | Windows, Mac | Easy to compress files thanks to a boosted conversion speed. Animated arrows make educational videos extra easy to use. | Beginner to Experienced |
| VLC | Windows, Mac, Linux | This is a video encoder software free download, not-for-profit project that includes subtitle synchronization and many video and audio filters with no spyware or advertisements. | Beginner |
| | | | |
| --- | --- | --- | --- |
| NCH Prism | Windows | As a universal video converter, it supports all formats and allows the user to compress multiple videos at once. | Beginner to Experienced |
| DivX Converter | Windows, Mac | Drag and drop technology enables users to encode videos with ease. | Beginner |
| FFMPEG | Windows, Mac, Linux | One of the quickest visual and audio converters that also allows you to stream music and video. | Experienced |
| VideoProc | Windows, Mac | Offers a full graphics processing unit that allows users to edit and transcode with ease; users can even edit background noise. | Beginner |
| Permute | Mac | Convert any media file with ease using the drag-and-drop interface. | Beginner |
| HandBrake | Windows | An utterly open-source video transcoder, one of the original programs for copying DVDs to data storage devices. | Beginner to experienced |
| Freemake Video Converter | Windows | Users find it to be intuitive, and most formats are available, which makes the process easier. | Beginner to experienced |
| Koyote Free Video Converter | Windows | A user-friendly dashboard that allows users to convert their video with a few clicks, also available in a variety of languages, making it internationally accessible. | Beginner |
| Any Video Converter | Windows, Mac | Thirty-times faster speed than other converters. | Somewhat experienced |
| Format Factory | Windows | A free service for the conversion of most kinds of video, pictures, and audio. Also comes with Mux and Audio Joiner features. | Beginner to somewhat experienced |
| DVD VideoSoft | Windows | Easy to use for both Macs and PCs, users can convert video files to MP4, MP3, AVI, MOV, MPEG for most multimedia devices. | Beginner to experienced |
| MPEG Streamclip | Windows, Mac | Quickly export converted videos to QuickTime, AVI, DV, and MPEG-4 files with higher quality. | Experienced |
| AVS Video Converter | Windows | Watch videos with subtitles. | Any level |
List of the Best Video Encoders
Price: Free, with a premium option for a one-off cost of approximately $54.95
Compatibility: Processor: Intel, AMD, or a compatible CPU at 1 GHz or newer. OS: Windows 10, 8, 7, Vista, XP, 2000 (either 32-bit or 64-bit) RAM: at least 256 Mb for XP and 2000, 512 Mb for Vista, 1 Gb for 10, 8, 7. Display: 1024 x 768 resolution with 32-bit colors, or better.
Best for: Movavi is sleek, modern, and easy to use with effective and intuitive editing tools, especially its stabilizing feature. It's a perfect option for any skill level, especially for a beginner, but skilled users also credit it as professional video encoding software.
Pros:
Easy to download
Many free animations
Easily rotate or stabilize video
Cons:
Video output is watermarked
Only half the video is saved until the full version is purchased
The professional version is more complicated and suited for advanced users
How to Сhoose Video Encoder Software
The fact that the online world is flooded with the best free video encoder options, as well as paid ones, is a blessing, but that makes it even more confusing for consumers. The variety of choices is dizzying, to say the least, so it boils down to what exactly you're planning to use this software for. The most important thing to remember is that an encoder translates and communicates whatever media you've chosen, including images, audio, and video, into whatever output is desired.
There are a number of questions to consider that can help you navigate which video encoder software is the best choice for your needs:
Am I streaming or editing videos?
Is the encoder compatible with the platform I use to stream?
Do I have a budget for the cost of some software, or do I need a free video encoder?
What level of quality does the edited video need?
Do I need a lot of tools for video editing?
Do I want to include subtitles?
Do I need to stabilize the video?
Is my video long or short?
Do I want to include synced sound?
Is my system vulnerable to viruses? Software that is often free or does not require registration can be rife with viruses that are spread upon download of your newly edited or compressed file.
If you're still confused or overwhelmed about all the video encoder software options, consider a software program that offers, at minimum, the following characteristics:
User-friendly with lots of guidance for beginners (including detailed instruction manuals that are easy to navigate)
Reviews on other platforms, as well as on the company website, that assert that the software provides quality output in the form of video, audio, or images
The effective speed of conversion and download
A variety of output formats, with 4K being a true bonus
Compatibility with a wide variety of operating systems
Affordable
Malware- and adware-free
Minimal ads
A level of registration required (often linked with fewer virus-infected programs)
This may not be the absolute best video-encoding software, but it will ensure that it meets the vast majority of baseline needs.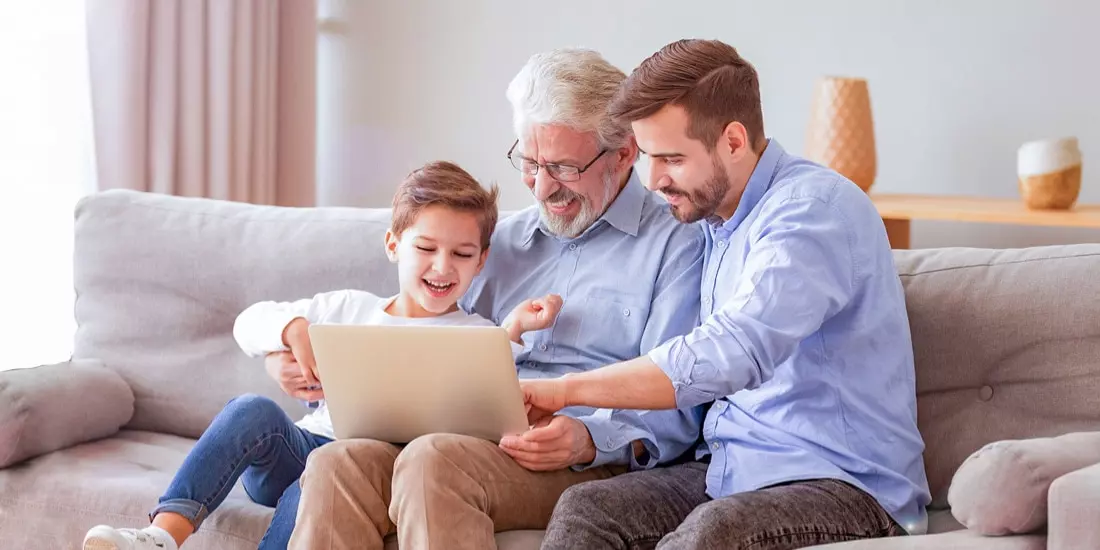 Movavi Video Converter
The ideal way to get your media in the format you need!
* The free version of Movavi Video Editor has the following restrictions: 7-day trial period, watermark on the output videos, and, if you're saving a project as an audio file, an ability to save only half the audio length. Learn more
Frequently Asked Questions
What is a video encoder?
At its core, a video encoder, in the form of software or hardware, decompresses and compresses digital videos. It takes both digital video and analog video and converts them into a different digital format, making it compatible with the majority of web players and other mobile devices.
What is the best video-encoding software?
When it comes to selecting the best video encoder software, it's really about what your needs are. Here are some of the programs that we consider the best ones.
Movavi: Easy to download and user-friendly with a free trial period.
NCH Prism: Free non-commercial version with the ability to quickly compress multiple videos at the same time.
HandBrake: Free platform with an accessible interface and multiplatform flexibility.
Freemake Video Converter: Easy to use and free-of-charge platform that's effective for converting any video type.
Any Video Converter: A program for a more experienced user to edit or convert videos, both commercially and privately made.
DVD VideoSoft: Beginners and experienced users alike can convert and/or download YouTube videos to many other formats.
Format Factory: Free and easily downloadable from the website that supports the conversion of most audio, picture, and video formats.
What is the difference between a video encoder and a video decoder?
Video encoder software can come in a number of forms, including a basic video encoder for free as well as professional video-encoding software.
At its core, video-encoding software translates or decompresses a video of any format and converts it to a raw format, which is the form it needs to be in to be edited and viewed on a number of media plays as well as mobile devices. There is also live encoding, which includes the strategy of compressing bigger raw audio and video files in an effort to reduce the amount of network bandwidth they use. Video compression is essential because it enables the possibility of streaming real-time videos, which can be broadcast across networks like the internet and social media.
A video decoder is fundamentally the opposite of a video encoder. A decoder takes translated or encoded and compressed files and returns them to their original, raw format. This raw video data is integral to the editing process, and it is uneditable if it isn't in this format.
Sign up for news and special offers