AVCHD vs. MP4: Which One to Choose?
The debate about MP4 vs. AVCHD has been going on for some time now and it's not going to stop soon. This is because these two data formats are very important for video editors.
Nearly everyone wants to master video shooting and editing, not because they want to become professional videographers but because videos are the best way to capture memorable moments that people want to remember for the rest of their lives. If you are among them, then you need to choose the best video format to capture and store your videos.
In the recent past, video technologies have grown tremendously and the two major players have emerged to be MP4 and AVCHD which are the leading formats both for recording and processing of videos.
To compare AVCHD vs. MP4 and make a choice between the formats, it's good to understand what they are, their differences, and their pros and cons.
You can also check out the video converter by Movavi – a simple and effective tool for switching between video, audio, and image formats.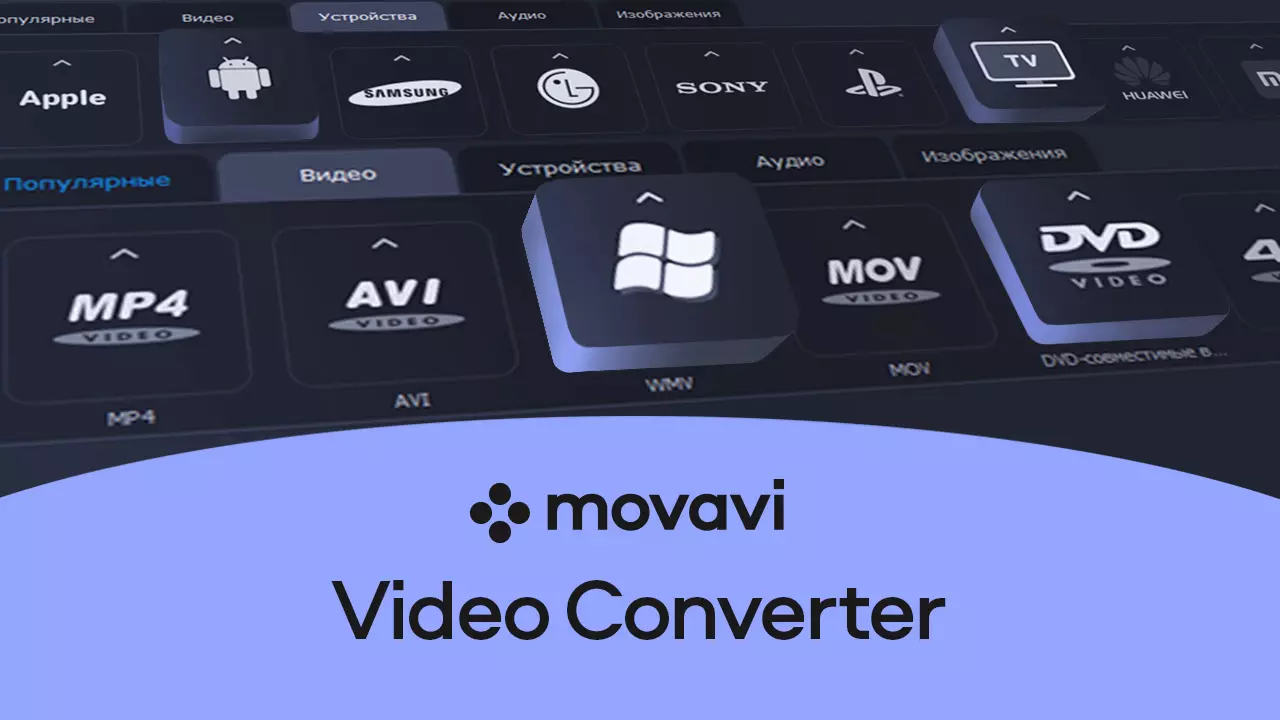 What Is AVCHD?
The Advanced Video Coding High Definition (AVCHD) video format was invented by Panasonic and Sony in a bid to produce the best codec for recording videos. It is mainly used by camcorders to store videos. AVCHD uses MPEG-4 for videos and both linear PCM and Dolby Digital (Dolby AC-3) for audio.
The AVCHD format can compress videos in small disc spaces while at the same time preserving the details and quality of the video. This format has been improved to include stereoscopic video along with 50 and 60 frames per second mode of the 1080p. AVCHD is compatible with Blu-ray, meaning you can burn its videos to DVDs and Blu-ray discs directly without having to convert them to other formats.
What Is MP4?
MP4 player stands for Motion Pictures Expert Group -4 Part 14 format. It is a very popular format and is commonly used in streaming videos online. It is a multimedia container that's able to store still images, subtitles, audio, video and more data in just one file.
Because MP4 is able to reduce file sizes and hold a wide variety of data, it is ideal for both offline and online use. It is part of ISO base media file format and is based on QuickTime File Format. MP4 supports Initial Object Descriptors and MPEG.
MP4 vs. AVCHD: What Are Their Differences?
While both MP4 and AVCHD file formats are used widely in video playbacks and video recording, but which one is better? You can only answer that question after going through the features discussed below.
File Extension
All MP4 files have a .mp4 extension anywhere and anytime. AVCHD files, on the other hand, have the .mts format, but when stored in a computer, they acquire the .m2ts extension.
Video Quality
MP4 can go up to 60 frames per second at 1080p which is inferior to the AVCHD file format. The specifications of the AVCHD format ensure that it captures videos at the highest quality possible. So, if quality is your determinant factor, then AVCHD beats MP4 hands down. AVCHD video (format) contains even the most minute details captured by camcorders.
Video and Audio Codecs
MP4 uses MPEG-4 H.264/AVC as video codec and MPEG-4 LC-AAC codec for audio. AVCHD uses the same video codec as MP4 but uses AC-3 (Dolby Digital) audio codec. Even though the two file formats use different audio codecs, the quality of audio they produce doesn't differ much. So, in terms of audio codecs, there is no winner between the two.
File Size
AVCHD is mainly used by video recorders because it gives the best video quality. However, its files consume more space despite the compression capability offered by MPEG-4 H.264/AVC. An MP4 file takes up 3 times less space compared to an AVCHD file. That's why MP4 is more suitable for online streaming and storage as compared to AVCHD. So, in terms of file size, MP4 wins.
Compatibility
MP4 is compatible with many more devices than AVCHD which explains why many people prefer it for streaming services. It is widely referred to as a universal format. MP4 is the most widely used media container. There is no doubt that its compatibility is higher than that of AVCHD.
AVCHD is compatible with the Blu-ray format. Its files can be burned directly on DVD and Blu-ray disc. Though AVCHD was previously used for DVD recording, many people today use it to record video on HDD and on non-solid-state memory cards on camcorders such as Panasonic, Canon, Hitachi, Sont, Leica Camera, or JVC.
Popularity
On matters of popularity, MP4 is preferred by users who like to use smaller size files and compatible devices like computers, Android phones, or iPads. MP4 is popular among users who prefer to use a smaller size and compatible devices like iPad, Android phones, computers, etc.
AVCHD is very popular among those who like to work with high-resolution video formats. AVCHD is popular among Blu-ray disc, camcorder, PlayStation 3 gaming console, HDTV sets, etc.
Playback
With MP4, you can playback in many devices including Android, iPhone, VLC, iMovie, QuickTime, and Windows Media Player, among others. On the other hand, AVCHD has limited usage; its supported devices are PlayStation 3 console, Blu-ray player, and computer with specific software such as Magix Movie Edit Pro 15 Plus, Pinnacle Studio, Cyberlink PowerDirector, QuickTime, and VLC, among others.
This means MP4 is a clear winner when you are looking for the most popular format to edit further and playback.
AVCHD Pros
AVCHD is able to record good quality live pictures
It is compatible with Blu-ray Disc format
AVCHD can easily record 1920 by 1080 resolution at 16:9 aspect ratio, 60i, 50i footage
With AC-3 Dolby Digital codec, it produces good quality audio
AVCHD Cons
AVCHD file size is disproportionate. For instance, an AVCHD file size of 100MB is only 25MB when saved in other types of formats
It is difficult to save in one file because of the .m2ts file format
AVCHD is able to be used with recording media devices like Hard Disks or Memory Sticks
MP4 Pros
MP4 can allow you to save a single movie file so you can access it easily
You can play MP4 on a number of players and devices
The MP4 file format makes it easy to copy, move and upload files over the net
MP4 allows storage of multiple files so easily
MP4 Cons
MP4 audio channel is available only for two channels; frequency 48kHz
The audio codec of the MP4 file format is low quality
The highest resolution that MP4 can attain is only 1440 by 1080 at 30p and 16:9 aspect ratio
Which One Is Better MP4 or AVCHD?
The choice between AVCHD and MP4 actually depends on the individual's preference and taste. While AVCHD gives you high-quality videos, it takes a lot of disc space, meaning you'll be limited in terms of the number of videos you can store.
MP4 file format only takes a small disc space but the quality of the videos is lower than that of AVCHD. You can store many videos in this file format but they will have low quality. In terms of audio quality, the two file formats tie.
Whichever file format you choose, you can easily change it to another format if you have the right software. If you want to convert MP4 to AVCHD and vice versa, you can download and install Movavi Video Converter.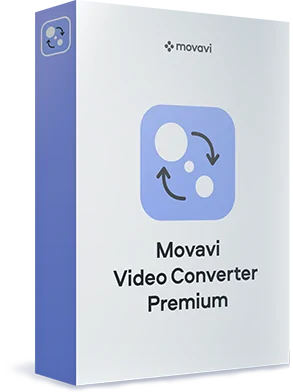 Movavi Video Converter
The ideal way to get your media in the format you need!
Convert video, audio, DVDs, and image files

Enjoy lightning-fast conversion without quality loss

Improve quality, adjust sound, trim and join files before converting

Save video and audio clips for easy mobile access
See Other Useful How-to Guides