Bandicam Review
To help you with your screen recording needs, here is a Bandicam review and a round-up of its best alternatives. So, what is Bandicam, and how can it help you? Read on to find out more.
| Comparison parameter | Free | Paid |
| --- | --- | --- |
| Platform | Windows | Windows |
| Video length | 10 minutes per video | Unlimited |
| No watermark | | |
| | | |
| --- | --- | --- |
| Game recording | | |
| Screenshots | | |
| Real-time drawing | | |
| Webcam recording | | |
| Mix your own voice | | |
| Chroma key for webcam overlay | | |
What is Bandicam Screen Recorder?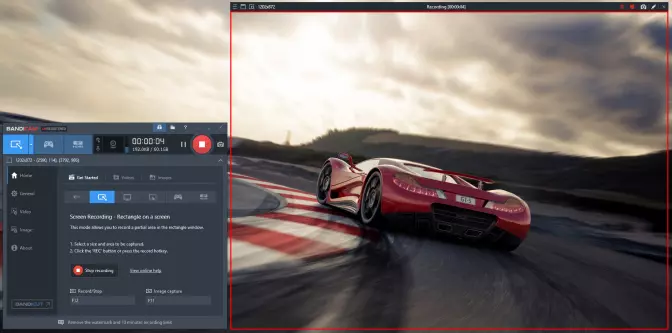 Bandicam is a game and video screen recording software ideal for professional, business, and personal use. It's an effective tool for anyone who wants to create short videos for various purposes.
This also includes gaming sessions, online academic lessons, video/computer tutorials, and walkthroughs. Bandicam also offers several recording functions: the game recording mode, video recording mode, device recording mode, and screen recording mode.
Select the suitable mode during the recording to maintain the quality of the videos even if they are later compressed into a smaller file.
You can also record gaming sessions and game videos in full screen and without window edges, thanks to the Bandicam's robust game recording functionality and its OpenGL/DirectX graphics technologies.
Filmmakers, YouTubers, and freelance video editors will also appreciate the platform's user-friendly and intuitive interface, making it easy to leverage the features such as screen capturing, device recording, sound, and video recording.
As a capture software and screen recorder, Bandicam is full of features that many individuals can efficiently use. That said, here are some features that we have highlighted of Bandicam to help you have a better understanding of the tool.
Screen recording. Bandicam is an excellent option as it enables you to effortlessly record the screen without any problems if you want to video tutorials on the screen. You can choose the zone you want to capture and even opt for recording the audio alongside to make the video more authentic and credible for your viewers.
Device recording. Another significant Bandicam aspect is device recording. This feature is mainly for people who want to record external devices that are connected with ease. If you aim to record the IPTV, webcam, or even Xbox, Bandicam is an ideal choice.
Game recording. Various recording platforms leverage similar parameters to record games and screens. However, with Bandicam, the entire process is different. And this is for good. Bandicam allows you to record your gameplay videos without any significant impact smoothly.
Screenshots. Another Bandicam feature that is great is the fact that you can take screenshots quite easily. Even you will get a screen counter that modifies the color every time you take a screenshot. This is quite convenient for people who wish to take game screenshots as they play.
Pros
Direct uploads. With Bandicam, you get the ability to share your video content directly with your audiences on YouTube. This helps to save on both the efforts and the time.
Minimalistic. The platform is user-friendly and easy to use, making the entire set-up smooth for all the users alike. This also goes a long way in supporting ease of use with the incorporated advanced user interface.
Various recording modes. Bandicam screen recorder offers you multiple functioning modes, and you only need to choose the one that aligns with your purpose and is well suited to your needs.
Capture both internal and external audio. With audio creation being an integral component of screen recording, Bandicam doesn't let you lose out on this. As a result, it allows for effective audio recording from the system sounds and the microphone.
Reliable performance. Bandicam is a powerful software. That's how you get the high-quality footage that your followers love.
Cons
Poor audio sync. There are instances when the audio isn't in complete sync with the videotaping, even though this can be mended by tampering with the appropriate settings.
Not suitable for live streaming. The live streaming feature is critical to many users, particularly gamers, but unfortunately, the Bandicam platform doesn't support this feature.
Bandicam is a feature-rich tool for screen recording that has been accredited to well-suited just any instance. This is a helpful application for all users, regardless of their level of expertise.
In fact, it is quite popular among gamers, vloggers, trainers, marketers, and other professionals who want quality video. Bandicam can record videos in advanced 4K resolution level.
Apart from recording the screen video, shots from the webcam can also be integrated by exploiting the facilitated picture-in-picture mode predominantly if you want to achieve video personalization.
Interface and features
Here are some of the other features that Bandicam has to offer.
Select recording areas. Bandicam tool allows you to choose the preferred sections you want to record, cropping the frame to that specific portion. It streamlines the process of cutting videos once they have been edited. Additionally, there is also a dynamic option that enables you to record near the mouse.
Add webcam overlay. This platform is perfect for instructional creators and PowerPoint presenters since it enables you to have a webcam/face at your top screen and film recordings. It is obtainable via the advanced settings option, where you can capture webcam footage and include it in the recording screen.
Auto capture. You can leverage this feature for taking screenshots every second.
Real-time drawing. With Bandicam, you can sketch and draw your video content in real-time and take screenshots. Then, while the screen is recording, you can easily highlight a specific phrase or picture.
Interestingly, the interface is also intuitive and operative, and you can effortlessly use this platform. All controls are marked clearly, and using them isn't much of a learning curve. All in all, you can start recording your screen with one click.
User experience
There are a lot of positive Bandicam reviews. Along with the user-friendliness of this powerful screen recorder, Bandicam provides a pretty good interface that helps you shift between the available modes seamlessly and their related settings.
And if you leverage this tool for the first time, it isn't that challenging to get around and tackle the task at hand. Naturally, a more experienced user can better play with the advanced functionality and settings securely to access professional-looking recordings.
Video editing
Rather than seeking third-party software to modify your screen recordings, Bandicam brings a ton of functionality and features to satisfy the editing-related video needs.
To be particular, you get to enjoy the tool's mouse effects, webcam overlays, real-time drawing, voice and audio (narration) recording, amongst other handy features.
Sharing
After you've finished recording, Bandicam allows you to share your video to popular video hosting platforms, including YouTube and Vimeo. The process of uploading is pretty simple – you only need to hit a couple of buttons.
Performance
Whether you want to create screencasts, online recorded content, capture screenshots, or record gameplay, Bandicam is an on-premises video editor and screen recorder that lets you avail all the features without much hassle.
Bandicam has three working modes that you can select from based on the specific task at hand. This lets you choose the preferred mode with one click of a button and get started ASAP.
Video and audio quality
Bandicam allows you to capture between 1 – 144 fps and provides various codecs to opt from. Moreover, you can select from around 20 options, including a customized setting that enables you to make recordings equal to 4K.
You can choose from about 20 options when it comes to resolution, including a custom setting that lets you record up to 4K.
This means that Bandicam helps YouTubers fulfill their screen recording needs. If you have powerful hardware, you can make the most of the high-quality settings. Or else, you can also modify your settings effortlessly as per your requirements and purpose.
Pricing
Bandicam free vs. paid – what are the differences? Bandicam pricing starts at $39.95, which is a one-time payment. The platform also offers a free trial to its users.
Bandicam Screen Recorder contains two versions, including full (registered) and free (unregistered). The free version consists of all the features that a user requires and wants to use in this software. Furthermore, it also captures your screen-related activities with similar HD quality.
But the free version has two apparent limitations: the final recording file has an unremovable watermark. Additionally, you can only record the video for a maximum of 10 minutes until you get the software to block this limitation.
Alternatively, its full version (registered) is Bandicam's paid version that takes all your screen-related activities with the top quality with 4K videos. Moreover, you can save the recordings for a lifetime. Therefore, if you want to retain those recordings, it is good to purchase and leverage the full version at an affordable price.
So, is Bandicam good? Well, it entirely depends on your goals, budget, and specific requirements of a particular recording project.
Bandicam alternative: Movavi Screen Recorder
Are you in search of a Bandicam alternative? You have multiple options, such as Movavi Screen Recorder that offers similar and many distinctive advantages.
Movavi Screen Recorder lets you create screencasts and capture video screens. You can also record voice using the microphone on your computer, use the webcam to take pictures, and use the system audio for top-quality sounds.
You can also capture the webpage screenshots leveraging Movavi's free extension tool (Movavi ScreenShot). Moreover, if you need to record your audio with Movavi Screen Recorder separately, it's not a problem as you can select to record audio leveraging another device or the computer. Finally, capture the webcam result without recording the screen or taking a picture.
That is a brilliant new technique to use the webcam. And ensure that you schedule your recording sessions for when it's needed or convenient.
With Movavi Screen Recorder, you can opt for the preferred time and date for the recording and tape period. In addition, one of the outstanding Movavi Screen Recording features is its ability to get specific separate streams, like screen and audio, either together or individually.
This, in turn, can help you generate even more refined videos. And another option is to use the video itself, meaning you can include those critical messages you want or need to communicate to your audience.
You can quickly and easily share your video on Google Drive or YouTube. Also, you have the option to send out shared links to others seamlessly.
Moreover, if you are a social media fanatic, you can also share the screenshots on different social media platforms, promoting your videos and showcasing your skills to the viewers. Furthermore, demonstrate the comprehension of your video by displaying mouse clicks and keystrokes.
| Comparison parameter | Bandicam Screen Recorder | Movavi Screen Recorder |
| --- | --- | --- |
| Platform | Windows | Windows, macOS |
| Webcam recording | | |
| Drawing while recording | | |
| | | |
| --- | --- | --- |
| Screenshots | | |
| Uploads to social media | | |
| Scheduled recordings | | |
| Email, live chat, and forum/community support | | |
| FAQs, tutorials and how-tos, video guides, and manuals | Limited | Extensive |
Wrapping up: what to look for in a screen recorder
Hopefully, this screen recorder review has helped you determine whether you need a free or paid version of Bandicam. Both versions can be suitable for different purposes: if you want to record very short videos occasionally for personal use, then go for a free version. If you want to record long videos and share them, choose the paid version.
To conclude, here are some critical elements to take into account selecting the best free screen recording software:
Interface and features. Ensure the screen recorder platform you opt for has all the required features and functionality and, most importantly, an intuitive interface essential for your project.
User experience. Is your chosen platform user-friendly and provides the user with a smooth experience?
Video editing. Video editing is a critical factor in deciding which screen recorder to choose from.
Performance. The smooth and simplified performance of the platform is vital to accomplish your tasks seamlessly. So make sure the screen recorder you choose is robust.
Video and audio quality. The result of your recording should be outstanding in terms of quality, be it video or audio. So ensure to check the outcomes.
Pricing. Budget considerations are important and legit ones, so make sure you choose the screen recorder that meets your financial requirements too.
Ben is a writer from the UK with qualifications in Media and Music Technology, he specialises in software reviews and tutorials. Ben has been blogging about media and tech subjects since he was a teenager from his base in the East of England.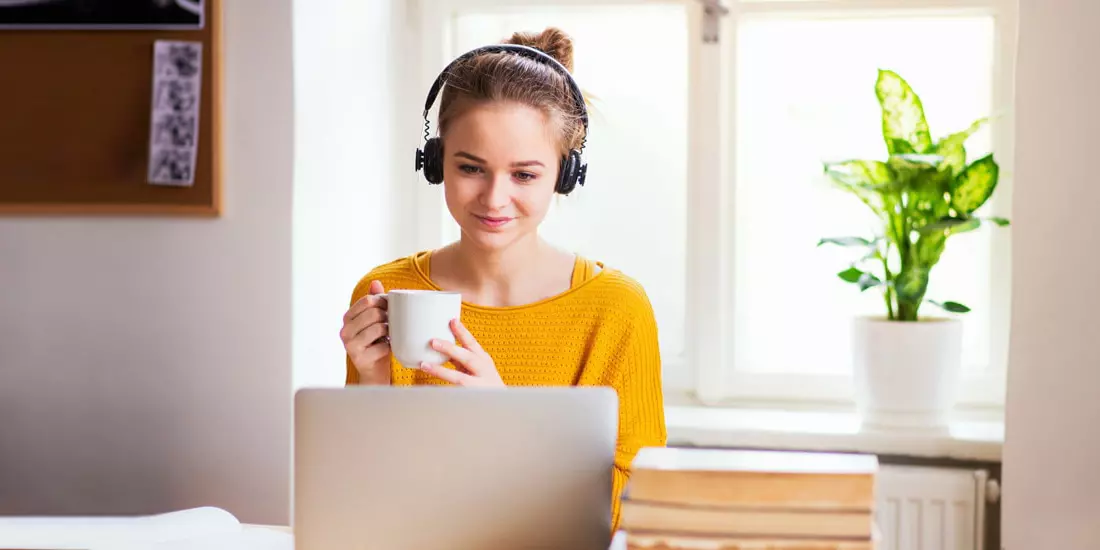 Movavi Screen Recorder
The perfect way to record from your screen
Disclaimer: Please be aware that Movavi Screen Recorder does not allow capture of copy-protected video and audio streams. Learn more
Frequently asked questions
Is Bandicam worth buying?
Bandicam definitely offers features that make it worth buying. The free version is excellent itself but has some limitations and puts a watermark on the video. Here is what Bandicam can record:
Your computer screen in 4K Ultra HD quality
Webcam
Mic and internal sound
2D and 3D games
Streaming services, and more
Thinking of purchasing the paid version of Bandicam but still hesitate? Try the free version first and then decide whether you need the paid one.
Is Bandicam really free?
There are free and paid versions of Bandicam Screen Recorder. The free and paid versions of the program offer pretty much the same features but the pro version removes the watermark from your video and allows you to record videos of any length.
Is Bandicam.com safe?
Yes, it is perfectly safe.
Is OBS better than Bandicam?
The most significant difference between OBS and Bandicam is that the latter is only available on Windows PCs, whereas OBS is supported on Windows, Mac, and Linux.
OBS is completely free. Bandicam comes in the free and paid versions (there's a watermark on the video in the free version and you can only record 10-minute long videos).
It also must be noted that OBS is an open-source program so the only way its users can get help in case of issues is by asking for it on a forum (there is no customer support).
Sign up for news and special offers