Bandicam Review
So, you've got the next great idea, and you need to record it. Or, maybe you want to communicate an important message. Or you're a gamer and want to show off your skills. Whatever your reason for engaging in video recording, we've got your back, and we can help. First, let's talk about Bandicam. Is Bandicam good? Read one of the most detailed Bandicam reviews where we'll go to go over the features. We're also going to introduce you to another option – Movavi Screen Recorder.
What is Bandicam Screen Recorder?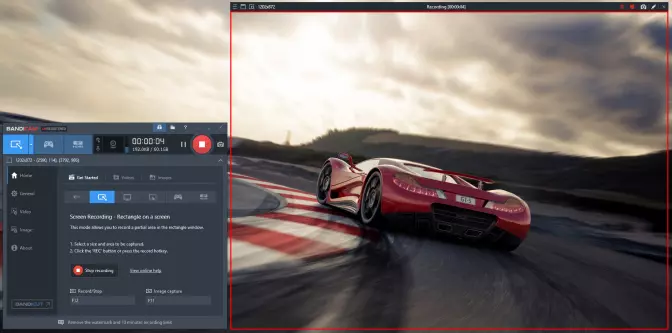 What is Bandicam? How will it benefit you? Will it do what you want? These are likely questions you've got. In short, it's a screen recorder you can use for any occasion. Here's a cool element of the software: it's lightweight and runs on Windows. This means that there's not a huge download that takes up a ton of space on your hard drive. You can use Bandicam to capture anything on your computer screen and, this is really important if you want to share it, the video quality is high. The app makes it possible for you to record a small area on your computer screen or capture any game that uses certain graphics technologies (DirectX, OpenGL, or Vulkan).
Bandicam can help you engage in screen capture, allowing for a high compression rate, even as the video quality is closer to the original work. This means you'll get superior performance. So, let's talk about the different modes:
Screen Recording. In this mode, you'll be able to record everything you want or see on your computer screen. Not only that, but you'll also be able to draw lines, boxes, or highlight – even as you record. It's one of the best screencasting programs available on the market.
Game Recording. In this mode, you can take advantage of showing off your skills, making it possible for you to record your game as you play without lag, even as you show FPS.
Device Recording. In this mode, you'll be able to record external video devices, such as an Xbox or PlayStation, webcam, IPTV, smartphone, or capture card, among other options.
You've also got the option of using webcam overlay. With this option, you'll be able to record your face and make a Chroma Key real-time video, even as your computer screen is being recorded. Bandicam has options for hardware acceleration. This means that recording performance is optimized through the use of a hardware-accelerated H.264 encoder. You'll also be able to record the target using high speed and get a high compression ratio, even as your video quality remains excellent. You can also take advantage of the real-time drawing function, even as recording occurs. This means that you'll have the capability to simultaneously use the Screen Recording mode and add boxes, highlights, arrows, and/or numbers. Be sure to take advantage of the video format settings to change the video format, FPS, codec, quality, bitrate, and size. Another option is scheduled recording, which means you can set the software up to automatically start recording at a specific time on a particular schedule that can be weekly, daily, or whenever you choose. An option that is unique to Bandicam is the BandiFix. This is a free video recovery program and is freeware that makes it possible for you to repair broken video files, such as AVI or MP4, due to an abnormal termination when using Bandicam for recording.
Here's how it works:
Select the area of the screen that you want to be recorded, and you can immediately start recording.
Engage in real-time drawing, when you need it, how you need it, even as you record.
Add webcam overlay when you show up in your video.
Mix your voice into your video, making it a more personalized option.
You can also add your own logo image, which can increase your publicity and show your viewers who made the video.
Bandicam also has some great mouse effects, where you can record and add mouse click effects and animation.
Bandicam: Free vs. Paid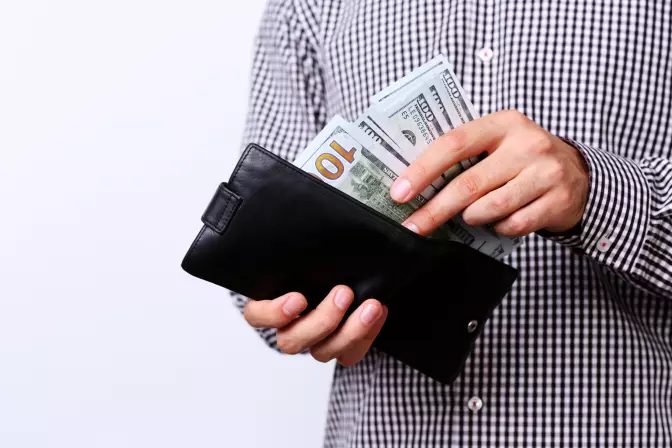 Although the free version of Bandicam is quite feature-rich, there are, of course, some limitations concerning the length of the video and watermark. Below is a Bandicam free vs. paid table where we compare the two versions of the program.
| Feature | Free | Paid |
| --- | --- | --- |
| Webcam recording | | |
| Game recording | | |
| Screenshots | | |
| Video length | 10 min. per video | Unlimited |
| No watermark | | |
That was our Bandicam review. After the purchase of the program, you get a lifetime guarantee on the license. Bandicam is a great option if you need different modes while engaging in recording. However, you should know about another option that's just as great – Movavi Screen Recorder.
Bandicam Alternative: Movavi Screen Recorder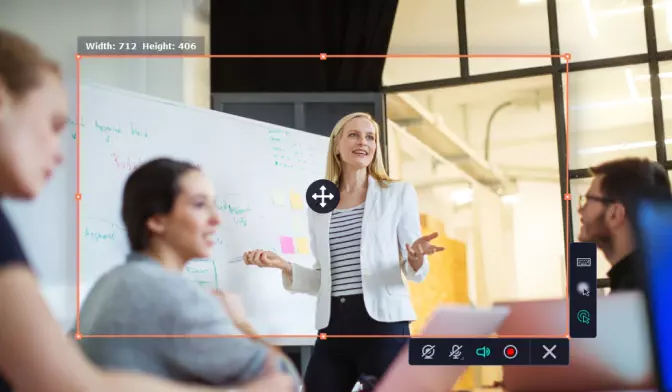 Need a Bandicam alternative? You've got a lot of options with Movavi Screen Recorder and many different benefits. The most notable is, it's free! Of course, you can get the Movavi Screen Recorder+Video Editor Plus bundle, which gives you editing features that are more advanced than in the free version. Regardless, even with the free version, there are still a lot of things that you can accomplish using Movavi Screen Recorder software for Windows. Here's our Movavi Screen Recorder review.
For example, create screencasts. Use the Movavi Screen Recorder to capture video screens. There's a lot of different options here. For example, voice – grab it using the mic on your computer. Face? No problem, use your webcam to capture that great image. Sounds? Great idea! Use your system audio. You can also grab webpage screenshots using a free extension tool – Movavi ScreenShot. Need to record your audio separately? That's no problem with Movavi Screen Recording because you can choose to record audio using the computer or another device. Capture your webcam output without screen recording or take a picture. That's a great new way to use the webcam, isn't it? Be sure to schedule your recording for when it's convenient or needed. Choose the date and time for recording and for how long you want to record. One of the best features of Movavi Screen Recording is the ability to grab separate streams, such as audio and screen, either individually or together. That can help you create even better videos. Another option is to draw on the video itself, which means you can add those important messages that you need or want your audience to know. Share your video using Movavi Screen Recorder quickly and easily on YouTube or G Drive. You'll also have the option to send share links to others. If you're a social media user, share your screenshots on social media, showing off your skills and promoting your videos. Show your understanding of your video by showing keystrokes and mouse clicks, giving detailed information on how to do whatever it is you're doing. Finally, convert your video using SuperSpeed.
Bandicam and Movavi Screen Recorder: Comparing Free Versions
| Feature/Program | Bandicam | Movavi Screen Recorder |
| --- | --- | --- |
| Webcam recording | | |
| Screenshots | | |
| Drawing while recording | | |
| No watermark | | |
| Video length | 10 min. per video | Unlimited |
As you can see, there are many similarities in the two screen recording options – Bandicam and Movavi Screen Recorder. However, there are differences as well. Both are great options, but Movavi Screen Recorder offers a little more, especially with the SuperSpeed option that can help you improve your video's quality. While Bandicam is a great option, it doesn't quite always meet the mark when addressing all of the unique needs for video quality and speed like Movavi Screen Recorder. So, download Movavi Screen Recorder today. You won't be sorry, and you'll be able to take advantage of these great options.
Frequently Asked Questions
Is Bandicam worth buying?
Bandicam definitely offers features that make it worth buying. The free version is excellent itself but has some limitations and puts a watermark on the video. Here is what Bandicam can record:
Your computer screen in 4K Ultra HD quality
Webcam
Mic and internal sound
2D and 3D games
Streaming services, and more.
Thinking of purchasing the paid version of Bandicam but still hesitate? Try the free version first and then decide whether you need the paid one.
There are free and paid versions of Bandicam Screen Recorder. The free and paid versions of the program offer pretty much the same features but the pro version removes the watermark from your video and allows you to record videos of any length.
Yes, it is perfectly safe.
Is OBS better than Bandicam?
The most significant difference between OBS and Bandicam is that the latter is only available on Windows PCs, whereas OBS is supported on Windows, Mac, and Linux.
OBS is completely free. Bandicam comes in the free and paid versions (there's a watermark on the video in the free version and you can only record 10-minute long videos).
It also must be noted that OBS is an open-source program so the only way its users can get help in case of issues is by asking for it on a forum (there is no customer support).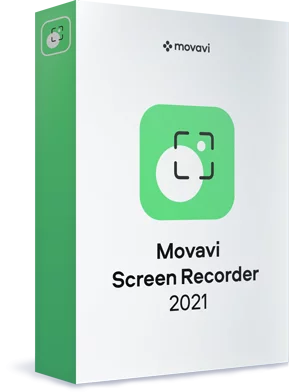 Movavi Screen Recorder
The perfect way to record from your screen
Capture video from your computer screen

Grab sound from multiple sources

Save recordings without quality loss

Export videos in any popular format
Disclaimer: Please be aware that Movavi Screen Recorder does not allow capture of copy-protected video and audio streams.