Best Motherboard for Gaming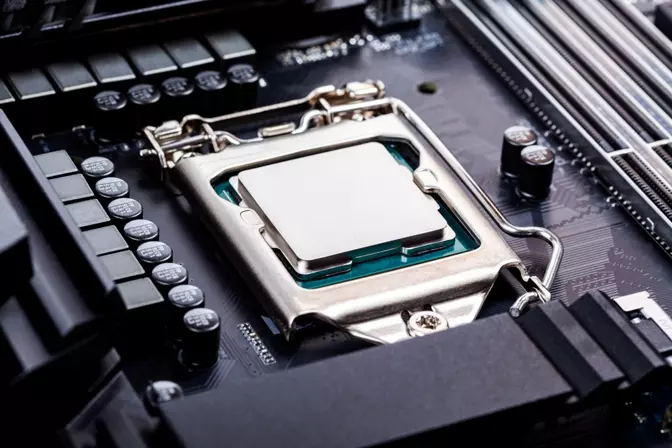 If you're an experienced gamer, you should know that all the details of your PC or laptop and all the peripheral devices have an impact on the way you experience games, and not only should they be right individually, but they also need to be combined in a way to work optimally together. It is especially important in the case of so-called CPU combo, consisting of a CPU and a motherboard.
The motherboard is the foundation of your gaming build, because all the key elements of your computer plug into it. It allows your computer reach its full potential, optimizes its performance, and helps you to overclock the CPU. So, we would not advise you to cheap out on the motherboard – if it dies on you, you may need to rebuild your entire system. So, making the right choice among the best motherboards for gaming is really crucial.
Looking for a game recorder? We recommend you try Gecata by Movavi – a powerful app for recording gameplay. Follow the link below to learn more.
How to Choose the Best Gaming Motherboard
OK, but how do you choose? There are so many options these days, and the choice can be so challenging, and even more so if you're not a tech geek. Differences between motherboards can be incredibly subtle, yet decisive for your gaming experience. Here's our short guide to the basics of the motherboards' specs you'll have to familiarize yourself with to make an intelligent choice.
CPU combo. The chipset and CPU socket of the motherboard define the kind of CPU you can install on it. So, your range of choices will narrow down when you'll find out which socket is compatible with your CPU. The two essential socket types are LGA 1151 for Intel processors and AM4 for AMD.
Chipset. That is another element that will be partly determined by your CPU, and the more advanced is your CPU, the fewer chipset options will be available. Mainstream gamers counting on getting one GPU and a few drives will be able to get all they need from chipsets like Intel's Z370 or AMD's X370/X470. For the greatest features and better overclocking on Intel you might consider a Z390 motherboard.
By the way, if you still haven't chosen the core components of your gaming set such as graphics card and processor, check out our articles:
Size. First of all, the size of your motherboard will depend on the size of your case. Unless you're using a low-profile build, the best choice de facto is ATX boards, as they offer more space for slots and plugs. Micro-ATX boards are 2.4 inches shorter, and a mini-ITX option is designed for tiny PCs and has fewer connectors and enough space for only one additional card. But it is not as simple as that. The positioning of the motherboard can actually depend on the manufacturer of the case, so not every mid-tower case will be compatible with all mini-ITX boards just because they're small. Always consult your case's specs before buying a motherboard.
Ports.You should always check that the option you're considering has all the external connection options you're likely to need. For example, USB 3 / 3.1 Gen 1 ports are always great to have because they are supported by most peripherals. USB 2 is slower, and USB 3.1 Gen 2 is a bit too exclusive, working with fewer devices. If you're planning to use integrated graphics, verify there's an HDMI or a DisplayPort, and if you want to connect analog speakers or headphones, you'll need some audio ports. The newest motherboards come with a Thunderbolt 3 port which provides incredibly fast connections that go up to 40 Gbps.
RAM-slots. 16 GB RAM is more than enough for gaming and usual tasks. And with only two RAM-slots on the motherboard you will be able to install up to 32 GB of RAM. It is true, though, that you're likely to pay a bit more for a 32 GB set made of two 16 GB sticks than for the same set made of four 8 GB sticks.
Expansion slots. The two expansion slots you're likely to come across is the PCIe x1 slot, used for USB and SATA expansion, and the PCIe x16 slot, used for GPUs, RAID cards, and super-fast storages. Typically, you would want to install a graphics card and maybe a couple of SATA drives and a sound card, in which case a standard combo of one or two x1 slots plus one x16 slot, offered by most ATX and micro-ATX motherboards today, will suit you just fine.
Price. Just as you don't need lots of threads in your gaming CPU, you don't need all the features and ports that motherboards offer these days to build a base for your gaming PC. You can spend under $100 and get a great motherboard. You may need to spend more only in case you need special ports or a considerable overclocking on your Intel chip. But do not waste your money on fancy RGB-lighting or ports you'll never use. Make your choice wisely.
Our Top 10 Picks
We have made a selection among the best gaming motherboards of all three sizes – ATX, micro-ATX, and mini-ITX – and with regard to both AMD and Intel, the two main CPU providers nowadays.
Disclaimer: We use affiliate links to the products mentioned on this page. When you click an affiliate link and make a purchase, we receive commissions. If you want to support our portal, you can use the links. Otherwise, you can find the recommended products using a search engine.
#CommissionsEarned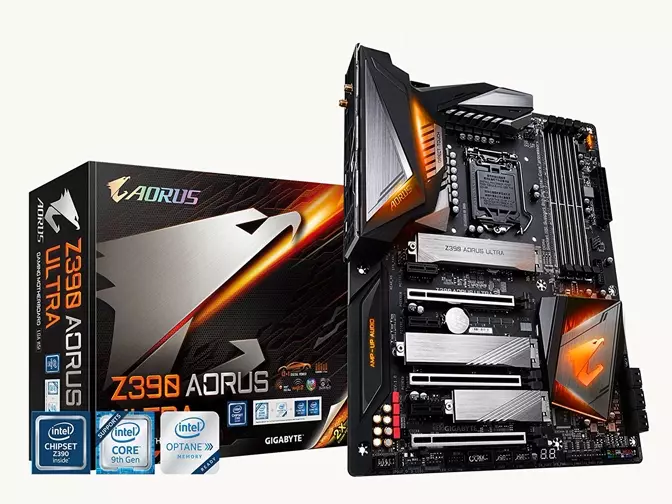 Form Factor: ATX | Socket: LGA1151 | Chipset: Z390 | Memory support: 4 x DDR4 DIMM sockets, up to 128 GB | Storage: 3 x M.2, 6 x SATA 6 Gbps
Z390 AORUS Ultra sits right in the middle of the AORUS line of eight motherboards equipped with the Z390 chipset, and it offers pretty much everything you would expect from this type of motherboard, adding some cool, unique features. First of all, AORUS puts on its signature light show with RGB lightings and headers. Its LGA1151 socket supports both 8th and 9th gen Intel CPUs. The board has a 12+1 power phase design, including a PWM controller and DrMOS. Power-consuming components are covered by two heatsinks connected by a heatpipe, which, in turn, is connected to the MOSFETs increasing the cooling performance. Four DDR4 memory sockets come with Gigabyte's Ultra Durable Memory Armor. You'll find all kinds of ports you can dream of in the Z390: USB 3.1 ports of both generations, USB Type-C port, an HDMI port, and a Thunderbolt port. There are 6 SATA connectors and three M.2 sockets. Gigabyte's AMP UP audio technology uses a Smart Headphone Amp, which detects problems you audio devices might have, such as low volume or distortion, and prevents them. Three PCIe 3.0 x16 and three PCIe 3.0 x1 slots are more than enough for all the expansion you may need for your gaming. Four PCIe x4 slots, each with its own M.2 heatsink, is a brilliant addition by Gigabyte. Other novelties of the model include 802.1ac Wi-Fi and Bluetooth 5.0. The EasyTune software used to control the board is simple and stylish, and you have a separate piece of software called RGB Fusion to control the lights.
#CommissionsEarned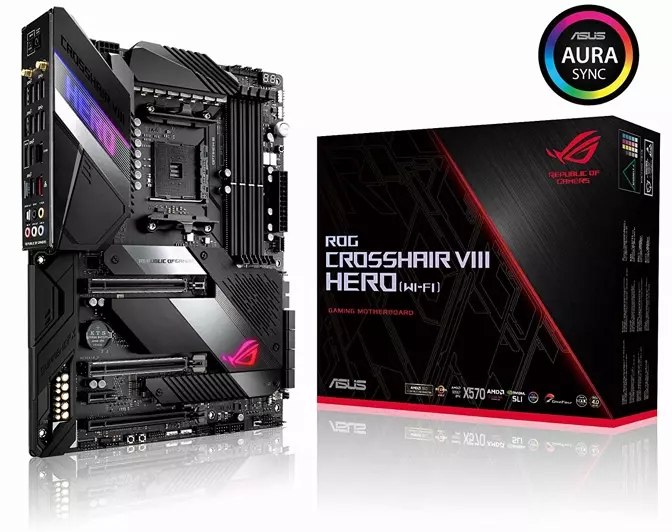 Form Factor: ATX | Socket: AM4 | Chipset: X570 | Memory support: 4 x DDR4 DIMM sockets, up to 128 GB | Storage: 3 x M.2, 8 x SATA 6 Gbps
This incredible AMD-compatible motherboard from ASUS totally stands the competition with the Z390 AORUS Ultra and adds many features you won't see on other boards. These include the dedicated AiO pump header, LN2 header, safe boot button, W_IN/OUT, and W_Flow headers, as well as the voltage checkpoints. It is one of the leading boards in terms of pure number of USB ports it includes: 12 ports on the rear IO and another four on the board itself. You'll have six PCIe x16 slots, three of them being of 4.0 version, as well as two PCIe 4.0 M.2 slots. There is also 802.11ax Wi-Fi and 2.4 GHz LAN. The VIII Hero is capable of significant overclocking – its VRM can provide up to 840 A of output, and this is pushed even further by the fact that ASUS has added a 4-pin CPU connection to allow for LN2 overclocking. The board supports super-high frequency memory, which is also great. The ASUS' BIOS has straightforward navigation, and its set of properties covers pretty much everything you may think of. It is also possible to control the RGB lighting from the BIOS in case you feel reluctant to install special software. The only downside of this motherboard is its price.
#CommissionsEarned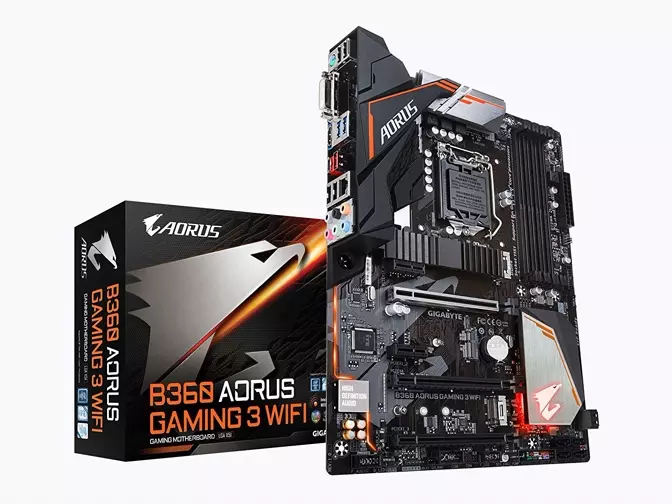 Form Factor: ATX | Socket: LGA1151 | Chipset: B360 | Memory support: 4 x DDR4 DIMM sockets, up to 64 GB | Storage: 2 x M.2, 6 x SATA 6 Gbps
People usually overlook the B360 motherboards, while they are significantly cheaper than those with H370 or A390 chipsets and often include all the necessary components to support a solid gaming build. B360 AORUS Gaming 3 is a perfect example of such a budget option for Intel CPUs, and if you don't have a "K" SKU Intel Coffee Lake CPU, there is almost no reason you should aim higher than that – B360 will provide all you may need. It looks and feels like a high-end board, with its RGB LEDs, cover on the rear IO, and tons of slots and ports. It has three PCIe 3.0 x16, two PCIe 3.0 x1 slots, an M.2 slot with a heatsink operating at PCIe 3.0 x4, and supporting SATA drives. There are five fan headers, all of them supporting both DC and PWM operation modes. On the rear IO panel, you'll find four USB 2.0 and two USB 3.0 ports, DVI, HDMI, USB 3.0 Type-C, USB 3.1 Type-A, 7,1 audio outputs… What else could you wish for? Intel's new Wireless-AC's performance is excellent, offering 1.733 Gbps on the 160 MHz band. To have a Dual BIOS on a motherboard of this price is just a luxury. Overall, this B360 AORUS Gaming 3 proves that a high-end B360 motherboard is not a joke anymore.
#CommissionsEarned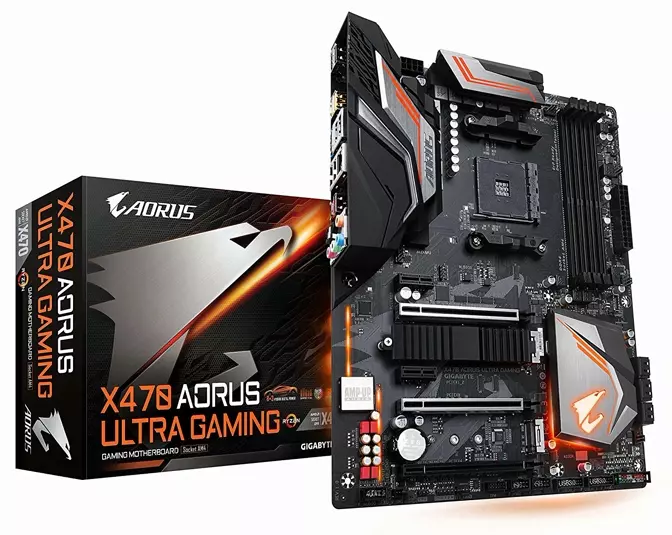 Form Factor: ATX | Socket: AM4 | Chipset: X470 | Memory support: 4 x DDR4 DIMM sockets, up to 64 GB | Storage: 2 x M.2, 6 x SATA 6 Gbps
Here is an AMD alternative for a killer ATX gaming motherboard on a budget. You'll find lots of top-notch X470 boards on the market, but if you don't want to spend too much on numerous extra features and insane overclocking, then Gigabyte X470 AORUS Ultra Gaming might suit you just fine. This board offers quite a lot for its price: good VRM heatsinks, awesome RGB lighting and headers, 7.1-channel audio, eight fan headers, and six SATA 6 Gbps slots. There are two M.2 ports, with one heatsink, which is already better than some other models of the same price that come with no heatsinks at all. Not only there are USB 3.0 and 2.0 headers, but also a USB 3.1 Gen 2 Type-C header. Add to this the tremendous ALC1220 audio codec (and not a horrible ALC892 of some other models) and nine Type-A USB ports on the rear IO panel, and you'll get the idea of why we've included X470 AORUS Ultra Gaming in our list. The power consumption could be a bit better, becoming a bit too high during overclocking, and, unfortunately, the lower M.2 slot lacks SATA support and offers only a limited PCIe 2.0 x4 bandwidth, but remember – we're looking at a rather cheap model. In terms of stability, versatility, and audio quality, this motherboard performs just great and can still be overclocked to the levels comparable to those of some much more expensive boards.
#CommissionsEarned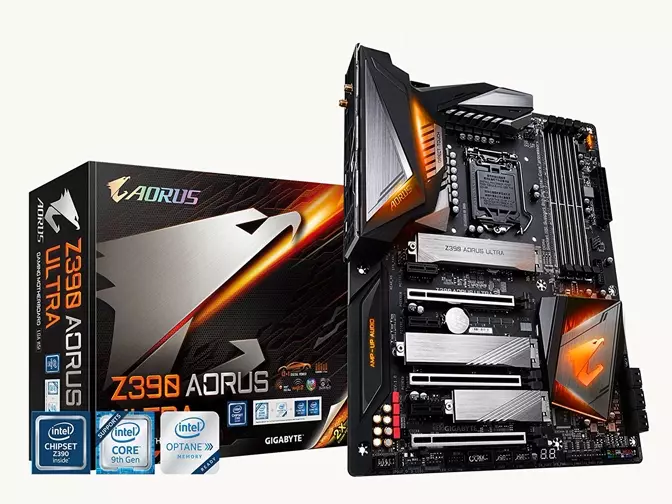 Form Factor: micro-ATX | Socket: LGA1151 | Chipset: Z390 | Memory support: 4 x DDR4 DIMM sockets, up to 128 GB | Storage: 2 x M.2, 6 x SATA 6 Gbps
Next on our list are some micro-ATX boards, and we've decided to start with an utterly mind-blowing model that makes your jaw drop when you realize how much it has to offer for its price. It is a board that was designed for the 9th generation Intel CPUs. It has a 12-phase power arrangement that you are more likely to meet in the ATX models. With four memory sockets supporting up to 120 GB of system memory, 6 SATA 6 Gbps connectors, and two M.2 slots, one of which supports both PCIe x4 and SATA SSDs, it is difficult to see, when exactly Z390 M Gaming starts to become "micro." It has four PCIe expansion slots (two x16 and two x1) and supports 2-way Cross-Fire graphics technology that enhances the GPU performance. The board also provides high-end audio capacitors, which bring high fidelity audio and an Audio Noise Guard technology that prevents noise pollution on the PCB level. NVMe support via M.2 or U.2 makes this board perfect for VR gaming, and MOSFET heatsinks boosted by a thick thermal pad make its thermal performance just incredible. An exclusive network traffic management application, cFosSpeed, improves latency and prevents lags in games by prioritizing traffic channels and optimizing bandwidth accordingly. And this is just the beginning of the list of technologies that Gygabite introduces in the board: Ultra Durable PCIe and Memory Armor, Intelligent Fan Control Design, Smart Fan 5… And those are not just fancy-sounding names but features designed specifically for gamers. Definitely, Z390 M Gaming is one of our favorite gaming motherboards.
#CommissionsEarned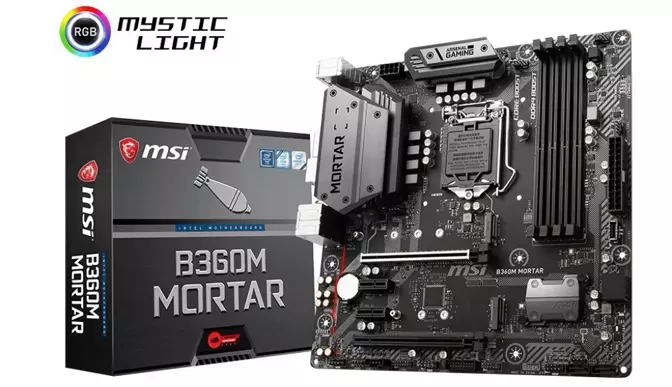 Form Factor: micro-ATX | Socket: LGA1151 | Chipset: B360 | Memory support: 4 x DDR4 DIMM sockets, up to 64 GB | Storage: 2 x M.2, 6 x SATA 6 Gbps
Another lightweight champion in the micro-ATX category comes from the MSI gaming family. Its $100 price tag makes it one of the best value-oriented boards on the market, and if you plug into it something like the Intel Core i5 8400, you're bound to get a top-notch gaming experience without spending fortunes on a Z390 motherboard and a K-series CPU. Neither B360M Mortar feels cheap at touch, nor it is cheap in its specs and features (only if you don't consider the lack of RGB spectacle cheap). Two M.2 slots running at PCIe Gen 3 x4 and the Optane Memory technology maximize the performance of the SSDs with NVMe support, and the XBoost feature optimizes your SSDs and maximizes storage effectivity. Isolated audio design operates like a separate audio card, using a dedicated Audio Boost processor that ensures the clean 7.1-channel audio signal. The memory circuits are also fully isolated, preventing system crashes and boosting memory speed that impacts the FPS performance in games. The 12 USB ports include USB 3.1 Gen 2 using Intel Turbo USB technology that offers the fastest possible speeds. Finally, MSI PCI Express Steel Armor prevents the bending and protects PCI signals from electromagnetic interference, and an MSI technology called Double ESD Protection offers a new and more effective way of preventing electrostatic discharge surges.
#CommissionsEarned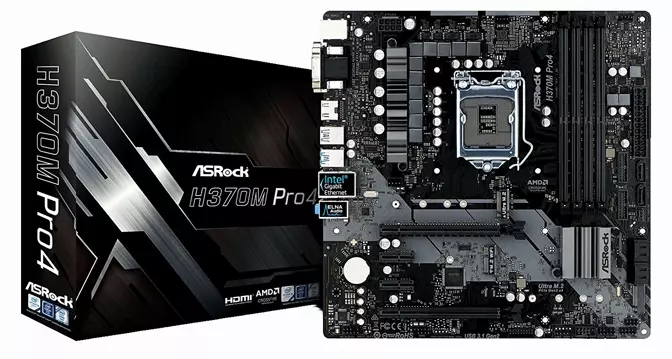 Form Factor: micro-ATX | Socket: LGA1151 | Chipset: H370 | Memory support: 4 x DDR4 DIMM sockets, up to 128 GB | Storage: 3 x M.2, 6 x SATA 6 Gbps
Looking at the $100 Mortar model, you may ask yourself: "Can a good micro-ATX get even cheaper?" ASRock H370M Pro4, coming at only $80, proves that the answer is "yes." What is even more interesting, is that the H370 chipset stands above the B360, because of its Intel's high-speed pathways (HSIO) and the extra slots that accompany them. Do not forget that B360 also doesn't have SATA RAID. And yet, ASRock H370M Pro4 costs less than the already great Mortar board we've mentioned earlier. Like Mortar, H370M Pro4 supports Intel's Optane memory technology and adds to that a 10-phase power design that enhances power delivery and overclocking possibilities by decreasing the temperature of the power-consuming components. Also, ASRock has added triple monitor support to the rear IO that'll allow you to use three monitors without installing an additional GPU.
#CommissionsEarned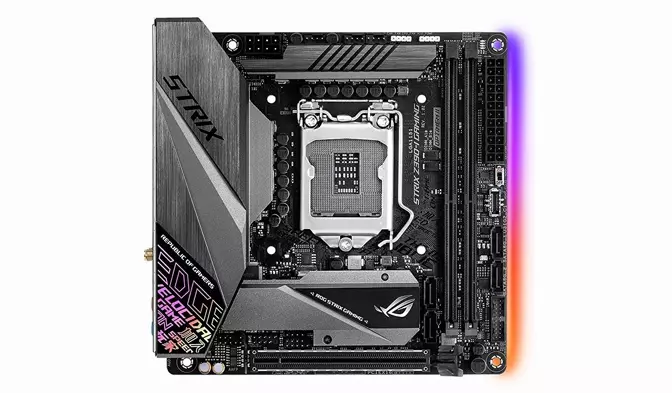 Form Factor: mini-ITX | Socket: LGA1151 | Chipset: Z390 | Memory support: 2 x DDR4 DIMM sockets, up to 64 GB | Storage: 2 x M.2, 4 x SATA 6 Gbps
This is the first mini-ITX motherboard that comes with an integrated IO shield and an IO shroud that includes a huge and solid aluminum heatsink, one of the biggest you'll be able to find for a mini-ITX board. The heatsink of this size means your board will make use of whatever air floats around its little case. The four SATA 6 Gbps slots sit next to a USB 3.1 Type-C header, both M.2 ports support PCIe and SATA modes, and a top socket is equipped with a heatsink. You also get standard four-pin RGB headers and three-pin addressable ones, as well as three four-pin fan headers, which is a pity, because they are not quite sufficient to support modern top-notch mini-ITX set-ups. On the rear IO panel, you'll find two DisplayPorts, six USB Type-A ports, an 802.11ac Wi-Fi, and a full-blown six-port audio set with optical that is supported by the ALC1220 driver the quality of which we have already praised earlier. All in all, with its integrated IO shield, massive VRM heatsink, reliable overclocking, and top-notch audio, ASUS ROG Strix Z390-I Gaming is, without any doubt, an incredibly strong mini-ITX board.
#CommissionsEarned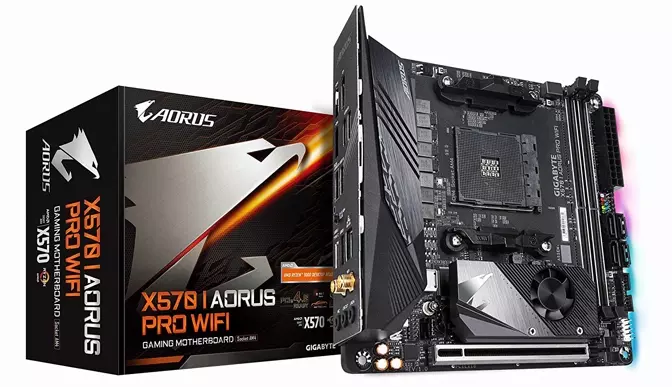 Form Factor: mini-ITX | Socket: AM4 | Chipset: X570 | Memory support: 2 x DDR4 DIMM sockets, up to 64 GB | Storage: 2 x M.2, 4 x SATA 6 Gbps
This is a very solid model, built around a metal headband, with a simple design and an excellent plush memory foam attached to the headband. The earcups are adjustable, and the mic is detachable. HS70 has an impressive 16-hour battery life and a high wireless range. As far as the sound is concerned, the impeccable 50mm neodymium drivers packed with the virtual 7.1 surround sound is a classic combination for a $100 headset providing a great sound worthy of most of the pro-gaming needs. All of the necessary controls are located on the left earcup, and for greater customization you can dive into the Corsair's iCUE software and adjust equalizer settings, sidetones etc. The headset is PS4 compatible. The microphone sits firmly in its port, articulates well and can be turned on and off by a button on the left earcup. The audio quality is just great, and even better than what you would expect from a $100 model. If the bass or sibilance are too elevated for your taste, they are easily tamed by adjusting the EQ sliders in the iCUE. If you care to learn to work with the software you'll be really impressed by the ultimate quality you can achieve with this headset.
#CommissionsEarned
Form Factor: mini-ITX | Socket: AM4 | Chipset: B450 | Memory support: 2 x DDR4 DIMM sockets, up to 32 GB | Storage: 1 x M.2, 4 x SATA 6 Gbps
Let's wrap up with yet another excellent mini-ITX board designed for AMD Ryzen CPUs. Don't be taken aback by the fact that the two DDR4 DIMM sockets of this board support only up to 32 GB of RAM. Yes, the majority of the boards we've included in our list boasted their 64 GB or even 128 GB supports, but first, remember that we're talking about mini-ITX form factor, and, second, remember how we said that 16 GB RAM is more than enough for gaming. It really is, provided all the other components of the board work well together – and that is more than true for the MSI B450I Gaming Plus AC. There is only one M.2 PCIe x4 slot, but most gamers do not run more than one NVMe drive. And the board has four SATA 6 Gbps slots to spare. Unfortunately, there is no integrated heatsink on the M.2 slot, but this is not that crucial in this case. There is a single PCIe 3.0 x16 slot for GPU, and it should be enough for you unless you're one of those gamers who run games on multiple GPUs. Also, you'll find 802.11ac Wi-Fi and Gigabit Ethernet ports at your disposal. The ease of tuning the board with MSI's companion software or Click BIOS 5 is incredible. We believe that for its price and form factor, B450I Gaming Plus AC does a great job of packing all the first-necessity components while avoiding any severe flaw you could think of.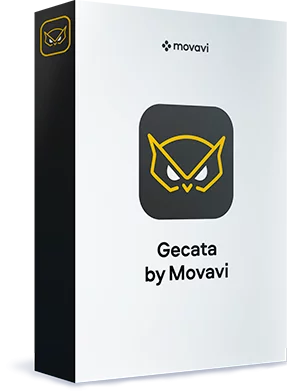 Gecata by Movavi
The best way to preserve your gaming achievements.
Record HD game videos at up to 120 FPS

Grab sound from microphone and speakers

Add webcam video to the game footage

Save video in MP4 for easy uploading to YouTube