Best Graphics Card for Gaming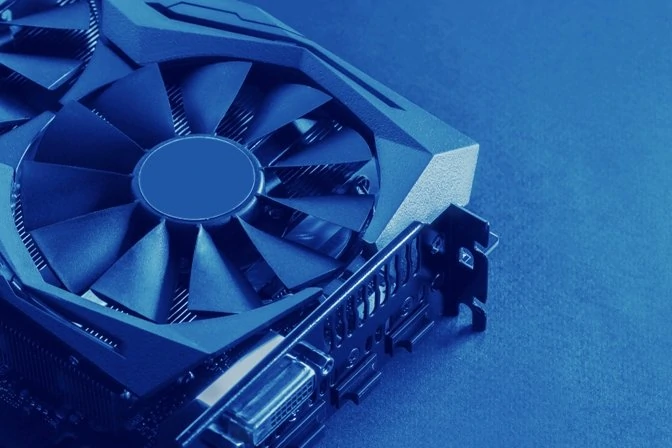 If you're a gamer and you need a graphics card for your PC, you shouldn't approach the topic lightly. Without doubt, the GPU is the key element of your computer and of your gaming set: it will affect your performance, define the graphics parameters and gaming speed. Also, it is extremely important if you stream or create gaming videos. It'll be one of the factors that'll decide whether you can play VR games or benefit from the 4K resolution of your screen. But there are so many to choose from: integrated or external, extra cheap or super expensive, AMD cards, Nvidia cards, and on and on.
Looking for an app to record your gameplay? Try Gecata by Movavi – an easy-to-use screen-recording program for Windows.
How to Choose the Best Gaming Graphics Card
The best graphics card isn't the one that is the most powerful, but the one that gives you the best balance between price and performance. It's no use saving money on the most expensive or the most powerful card if you don't need all that it can offer. To choose the right one for you, you'll need to know the requirements for your type of gaming and what you should look for in a GPU to make the optimum choice. That's why we're starting with a quick run-through of the key parameters of graphics cards.
Resolution. Check your screen properties before reaching for a 4K GPU: your screen may not support resolutions higher than 1080p – which is totally fine in most cases. To be able to benefit from all those extra pixels, you'll need the very latest games that push graphics quality to the limits. As for FPS games, not only they are usually a lot less demanding, but even professional FPS gaming rarely goes above 1080p. The reason is that the screen response times tend to go down with increased resolution, and reaction speed is more important in FPS games than detailed graphics.
TDP. Different graphics cards need different amounts of power. For some models, you may need a 750-watt power supply unit (PSU) to support both your CPU and GPU. So be careful not to buy a pet you can't feed. To calculate the overall power required and to see if your PSU can take the hit, add together your CPU and GPU Thermal Design Powers, or TDP.
Memory. This is important. You'll need a GPU with at least 4 GB of memory for any serious gaming in Full HD, and you'll need 8 GB or more if you want to play the latest games on the highest settings or enjoy 4K resolution.
Clock speed and overclocking. GPU clock speed has a key impact on the FPS rate you'll see in games. Of course, your CPU will have to be able to process these frames, and your monitor to display them. Cards with the same GPU can have different overclocking capabilities, depending on the manufacturer, and these can add up several frames when you're using your GPU resources to the maximum. In any case, don't count on overclocking if you need signficant performance boosts.
Memory bandwidth. The bandwidth of the GPU has a direct impact on video performance, as it reflects the maximum amount of data that can be handled by the bus in a second and determines how fast a GPU will be able to access and use its framebuffer.
CUDA cores (stream processors). This can be compared to the number of cores in a CPU. CUDA cores that are GPU processing units may have less significance in gaming, as their number alone doesn't necessarily tell you much about their performance.
Size. Well, you've chosen a card – but is there room for it inside your computer's case? These days, cards can be quite bulky, coming with multiple fans and massive cases. While most gaming cards will be full-height and will occupy two expansion slots, the fan shroud and heatsink may block an adjacent slot, so think twice about whether you have enough space for all that. And if you have a Mini ITX motherboard, look for a "mini" card like the Zotac GeForce GTX 1080 Ti Mini that you'll find in our list below.
Connectors. Most gaming cards require more than the standard 75 watts provided by the PCIe slot, so you'll have to use additional power connectors, available in six- and eight-pin versions. There are cards with one of these, and others with two. If there are no extra connectors on your power supply, you may want to upgrade it or buy an adapter that will draw power from additional SATA or Molex connectors.
Ports. The main two options here are HDMI and DisplayPort, with some older models using DVI. You'll have to know which one is required by your monitor to avoid having to get an adapter. If you have both ports, choosing the one to use for gaming will depend on the other hardware you have. For example, DisplayPort is the only connector that works with the G-Sync technology.
AMD or Nvidia?.These companies are the only two that actually produce GPUs, although the graphics cards based on these GPUs may come from any one of hundreds of different companies. AMD is known for its budget-oriented solutions, and is also competitive in the upper-mid-range. Still, Nvidia is unrivaled at the top-end of the market, as AMD can't yet offer anything as powerful as the Nvidia RTX line of cards. But, going down the scale of performance, the difference between the two manufacturers becomes a lot more subtle and usually comes down to personal preference. If you don't have a preference, you can base your decision on whether your screen supports Nvidia G-Sync or AMD FreeSync. Both these technologies are very useful in gaming ,as they eliminate tearing by synchronizing the refresh rate between the display and video card.
Disclaimer: We use affiliate links to the products mentioned on this page. When you click an affiliate link and make a purchase, we receive a commission. If you want to support our portal, you can use the links. Otherwise, you can find the recommended products using your regular search engine.
Our Top 10 Graphics Cards for Gaming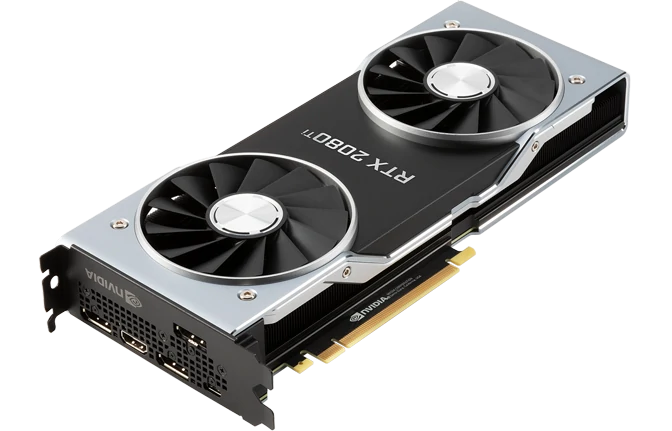 #CommissionsEarned
Base Clock: 1,350MHz | Boost Clock: 1,545MHz | CUDA Cores: 4,352 | Memory: 11GB GDDR6 | Memory Bandwidth: 616GB/s | Power connectors: 2 x 8-pin | TDP: 250W | Outputs: 1x HDMI, 3x DisplayPort, 1x USB Type-C
Let's start right at the top with the most powerful card you'll find on the market. GeForce RTX 2080 Ti, coming at a whopping $1200, is the crème de la crème of gaming GPUs. Like all the latest Nvidia cards, RTX 2080 Ti features a special Turing hardware that will allow these cards to eventually benefit from such features as real-time ray tracing and AI-powered super sampling. The big innovation in this card is the Deep Learning Super Sampling (DLSS) technology that feeds gaming images to a neural network that uses them to learn how to recreate the images, thus increasing either image quality or gaming performance. 25 game titles have already announced that they will be compatible with DLSS in upcoming updates. The card is built on the Turing TU102 GPU with 4,352 CUDA cores, which is an increase of almost 20% compared with the GTX 2080 Ti, and with a chp that has close to five billion more transistors than that of the RTX 2080. All in all, this is the most powerful GPU you can buy.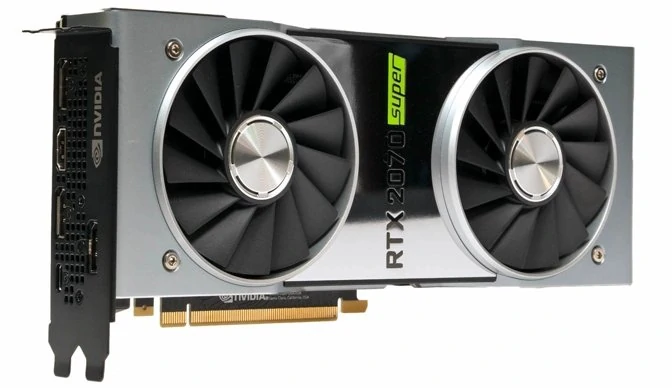 #CommissionsEarned
Base Clock: 1,605MHz | Boost Clock: 1,770MHz | CUDA Cores: 2,560 | Memory: 8GB GDDR6 | Memory Bandwidth: 448GB/s | Power connectors: 1 x 6-pin + 1 x 8-pin | TDP: 215W | Outputs: 1x DVI, 1x HDMI, 2x DisplayPort, 1x USB Type-C
Among the Super line of GeForce RTX cards, the 2070 seems to be the sweet spot, being $200 less expensive than the 2080 Super and only $100 more expensive than the 2060 Super. Coming at $500, it is more than twice as cheap as the 2080 Ti without being two times lower in quality. Actually, it performs better in some games, and in others the decrease is close to negligible. It goes without saying that the new card delivers significantly better benchmarks than the legendary GTX 1080 Ti. There are lots of outputs, even including a DVI port, and a USB Type-C one for VR gaming. The TDP is decent, and a six-pin connector has been added to the eight-pin in the previous model. The RTX 2070 Super is a new GTX 1080 Ti with DLSS and ray tracing and keeps pace with RTX 2080 in gaming, which is impressive, considering it costs $200 to $300 less.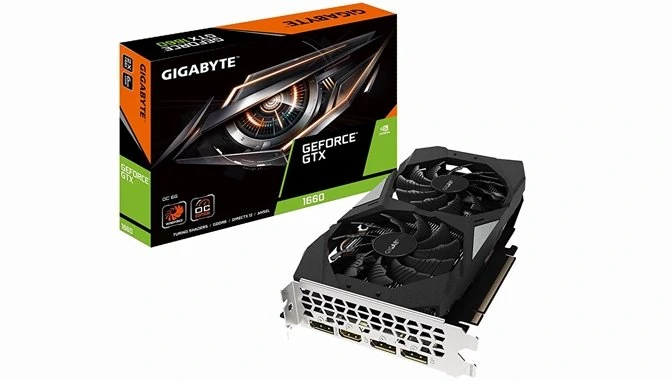 #CommissionsEarned
Base Clock: 1,530MHz | Boost Clock: 1,785MHz | CUDA Cores: 1,408 | Memory: 6GB GDDR5 | Memory Bandwidth: 192GB/s | Power connectors: 1 x 8-pin | TDP: 120W | Outputs: 1x HDMI, 3x DisplayPort
This card comes at only $220 and is an excellent choice for AAA-gaming in 1080p on a budget with a solid 60 FPS. This is, in our opinion, the best middle ground between low-end cards like GTX 1050 and the more expensive RTX line. Based on the TU116 Ruting chip, it has all the benefits of the Turing structure, while setting aside the Tensor and RT cores of the RTX models. For the most part, it is a scaled-down version of the Ti card with the only important difference being the use of GDDR5 memory. This doesn't seem to affect memory productivity, as both cards have 192 GB/s memory bandwidth. The size makes it perfect for medium-sized cases and requires only one 8-pin connector.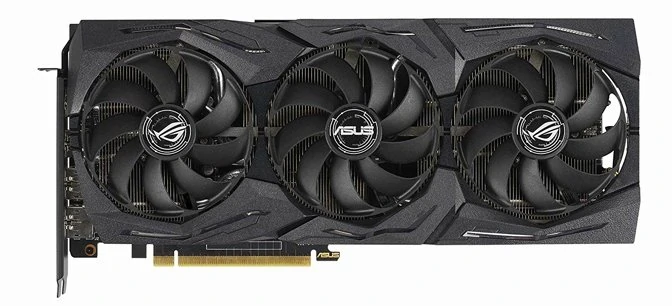 #CommissionsEarned
Base Clock: 1,500MHz | Boost Clock: 1,890MHz | CUDA Cores: 1,536 | Memory: 6GB GDDR6 | Memory Bandwidth: 288GB/s | Power connectors: 1 x 8-pin | TDP: 120W | Outputs: 1x DVI, 1x HDMI, 1x DisplayPort
So here's an upgraded version of the last card for those with an extra $60–100 to spend. It has a hundred more CUDA cores, a DVI port, and is a bit more overclockable than its younger brother. But the biggest difference, and the reason we included this model on the list along with the similar GTX 1660, is the GDDR6 memory and consequent increased memory bandwidth. This means you can process game data a lot faster, which might be worth a few extra dollars. This, coupled with the boost clock increase in the Asus model from the standard 1770 to 1890MHz, gives a performance that is consistently better, if by only a bit, than that of the GTX 1660. So, if you're planning to play at 1440p, while keeping decent frame rates and a middling budget, the upgraded Ti version might be a good alternative.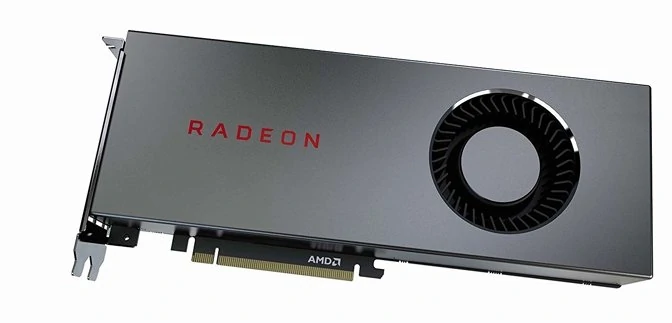 #CommissionsEarned
Base Clock: 1,465MHz | Boost Clock: 1,625MHz | CUDA Cores: 2,304 | Memory: 8GB GDDR6 | Memory Bandwidth: 448GB/s | Power connectors: 1 x 6-pin + 1 x 8-pin | TDP: 180W | Outputs: 1x HDMI, 3x DisplayPort
Let's step aside from the Nvidia cards for a moment, and look at one of the most interesting mid-range options from AMD. It costs $350, thus challenging the similarly priced GeForce RTX 2060. Both cards are aimed at serious 1440p gaming with high frame rates. The RX 5700's core numbers, as well as most of the other parameters, match that of the RTX 2070. Plus, AMD offers some interesting brand-specific technologies, such as Radeon Image Sharpening (RIS), a kind of DLSS analog that enhances overall image quality. This technology is better turned off at resolutions higher than 1080p. Then there's a Radeo Anti-Lag feature that is claimed to reduce input lag by up to 16ms, which represents 1 frame in the case of 60 FPS. This feature can also be turned off. As for the actual tests, RX 5700 not only outperformed the RTX 2060, but was better than the RTX 2070 in some games at resolutions of anywhere from 1080p to 4K. It's true that Nvidia offers ray tracing for the same price, so, as it is often the case with GPUs, the choice is ultimately up to you.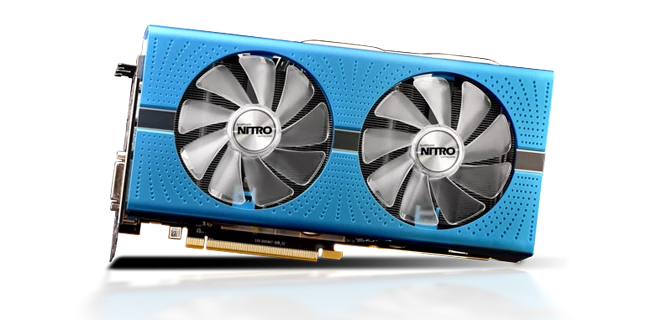 #CommissionsEarned
Base Clock: 1,469MHz | Boost Clock: 1,560MHz | CUDA Cores: 2,304 | Memory: 8GB GDDR5 | Memory Bandwidth: 256GB/s | Power connectors: 1 x 6-pin + 1 x 8-pin | TDP: 235W | Outputs: 1x DVI-D, 1x HDMI, 2x DisplayPort
This is the flagship midrange offer from AMD, competing with Nvidia GTX 1660, since it comes at about $230. While it is a midrange card, some of its specs come from a higher echelon: 8GB of GDDR5 memory, a 256-bit memory bus, and a 10" dual-slot length. It offers three types of outputs, including DVI, which is becoming more and more rare. This card has double the memory of its closest predecessor, the RX 580, which makes the RX 590 a good choice for 1440p gaming at 60 FPS, and at ultra settings in most games. As for the actual benchmarks, GTX 1660 performs very slightly better in most games, and usually costs about $30 more, so there is no real reason to prefer Nvidia unless you don't have a personal preference or the FreeSync.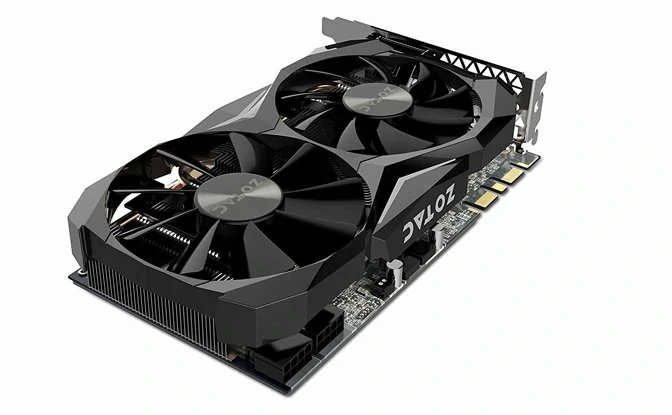 #CommissionsEarned
Base Clock: 1,506MHz | Boost Clock: 1,620MHz | CUDA Cores: 3,584 | Memory: 11GB GDDR5X | Memory Bandwidth: 484GB/s | Power connectors: 2 x 8-pin | TDP: 250W | Outputs: 1x DVI-D, 1x HDMI 2.0, 3x DisplayPort 1.4
Here's our special nomination for the best mini GPU – the winner is the GeForce GTX 1080 Ti Mini. This tiny monster makes no compromises, really. No only does it come as a complete GTX 1080 Ti without decreasing specs and blaming it on the size, but its boost clock is actually a bit higher than that of the Founder's edition, raising the price by only $50 in comparison with the latter. There are two coolers, sized 90mm and 100mm, and despite its size, the card comes packed with ports, including three DisplayPorts and even a DVI-D. Another thing to note is the fancy Firestorm software it comes with that helps you easily monitor all the stats and toggle some functions on and off, and even create a custom fan curve. As far as benchmarks are concerned, the GTX 1080 Ti performs better than its "big" brother in the Founder's edition, and competes head-to-head with the Asus GTX 1080 Ti OC Edition.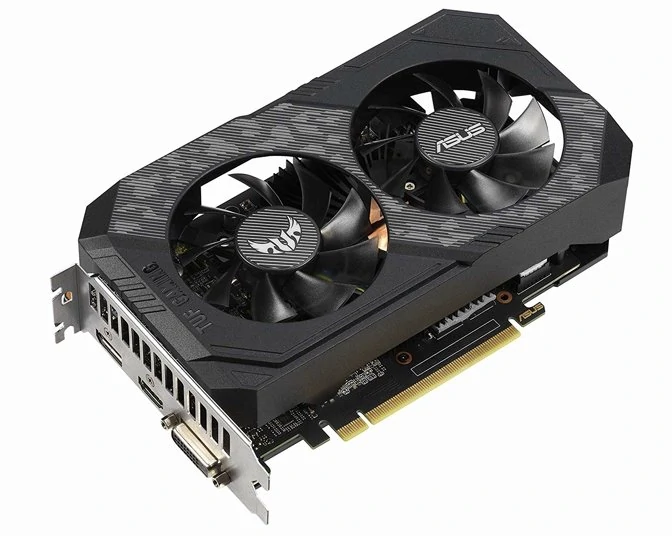 #CommissionsEarned
Base Clock: 1,530MHz | Boost Clock: 1,785MHz | CUDA Cores: 1,408 | Memory: 6GB GDDR5 | Memory Bandwidth: 192GB/s | Power connectors: 1 x 8-pin | TDP: 120W | Outputs: 1x DVI-D, 1x HDMI, 1x DisplayPort
This GPU takes most of the specs of the GTX 1660 Ti and adjusts them to the price range this card is aimed at (Asus Edition sells for $235 online). There a few more cores, the clock speed is a little lower, and the memory speed is tuned down from 12 GB/s to 8 GB/s. Considering that you pay $100 less, it is more than a fair cut. So, it comes as no surprise that the card delivers lower performance numbers all along the gaming benchmarks than the Ti model, though not drastically so. The difference in price is not so great, and we'd advise you to consider the Ti version, but if you have a GTX 960 or older and your budget is limited to $220 or so, the GTX 1660 TUF is a good enough upgrade for your 1080p gaming.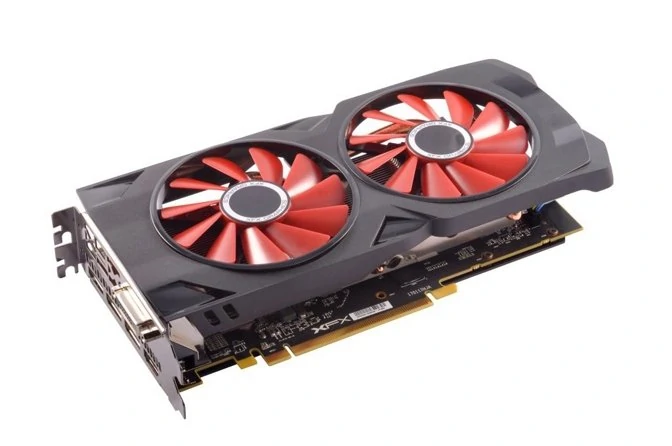 #CommissionsEarned
Base Clock: 1,264MHz | Boost Clock: 1,286MHz | CUDA Cores: 2,048 | Memory: 8GB GDDR5 | Memory Bandwidth: 224GB/s | Power connectors: 1 x 8-pin | TDP: 120W | Outputs: 1x DVI-D, 1x HDMI, 3x DisplayPort
This is a great card that has recently dropped considerably in price, now costing only about $150 - about $100 less than it used to, so it is time to jump in and benefit from the offer. This card delivers excellent FPS in all games at 1080p resolution, and in most games you will have no problem playing at 1440p. The 8GB VRAM is very helpful in this regard, making it a great choice for 1080p Esports gaming. It has enough speed to keep up with a 144Hz or even a 240Hz 1080p gaming monitor, allowing you to play Overwatch or Rainbow Six Siege at a competitive level. Also, it comes with all standard AMD features. You can use AMD's Global WattMan to tweak the card's settings to get the maximum clock speed. The XFX True Clock technology controls clock speeds, maximizing gaming performance at a hardware level. Finally, the RX 570 RS XXX comes with the Zerp dB fan package that work great and provides impeccable cooling.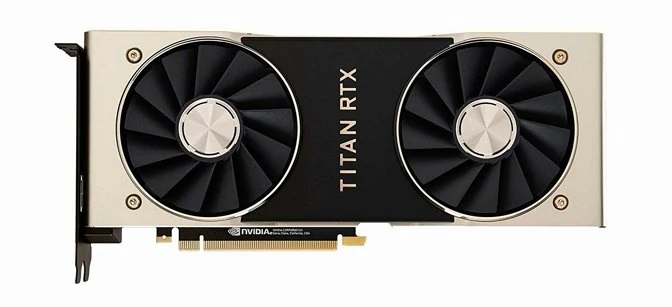 #CommissionsEarned
Base Clock: 1,350MHz | Boost Clock: 1,770MHz | CUDA Cores: 4,608 | Memory: 24GB GDDR6 | Memory Bandwidth: 672GB/s | Power connectors: 2 x 8-pin | TDP: 280W | Outputs: 1x USB Type-C, 1x HDMI, 1x DisplayPort
Our final card is really the ultimate graphics card, the real behemoth among GPUs that will really only appeal to a tiny percentage of gamers with very specific and uncommon needs. Take, for example, its mind-blowing 24GB GDDR6 memory, which is more than double that of the already top RTX 2080 Ti card. It's like getting the maximum out of any game, and then wanting to double that. The Titan also processes 1 billion more rays per second and has a wider memory bus and more CUDA, Tensor and RT cores. Its NVLink connector allows you to chain together two GPUs, in case the word "enough" is not in your dictionary. Yes, we almost forgot to mention that it costs $2,500. You read that right. Still, if you need a card solely for gaming, there is no point in spending all that money. It will probably deliver about a 5% uptick in gaming performance over the RTX 2080 Ti, while costing 110% more. But if you need to turn your gaming machine into an insanely powerful graphics workstation, well, go ahead.
Finally, don't forget that it doesn't all come down to graphics cards. To get a great gaming experience, all the elements of the gaming set need to be balanced and adapted to your personal taste and needs. Check out our other articles about the gear you may want to add to your GPU to take your gaming to a new level.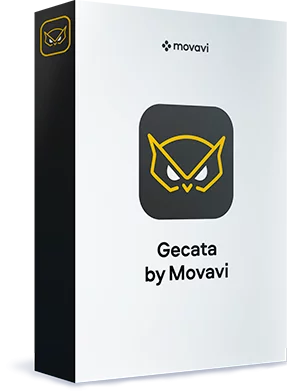 Gecata by Movavi
The best way to preserve your gaming achievements.
Record HD game videos at up to 120 FPS

Grab sound from microphone and speakers

Add webcam video to the game footage

Save video in MP4 for easy uploading to YouTube