Finding the Best MP4-to-MP3 Converter for You
Converting videos is a necessity for a number of reasons. You may have players that can only play certain files. Additionally, you can never be too sure what format videos will come to you in. Finding the best free MP4-to-MP3 converter ensures that you get what you need. With desktop and online converters, there are plenty of options. None of these programs are ranked, we're simply listing some of the best that are out there. Each offers pros and cons of their own for you to explore.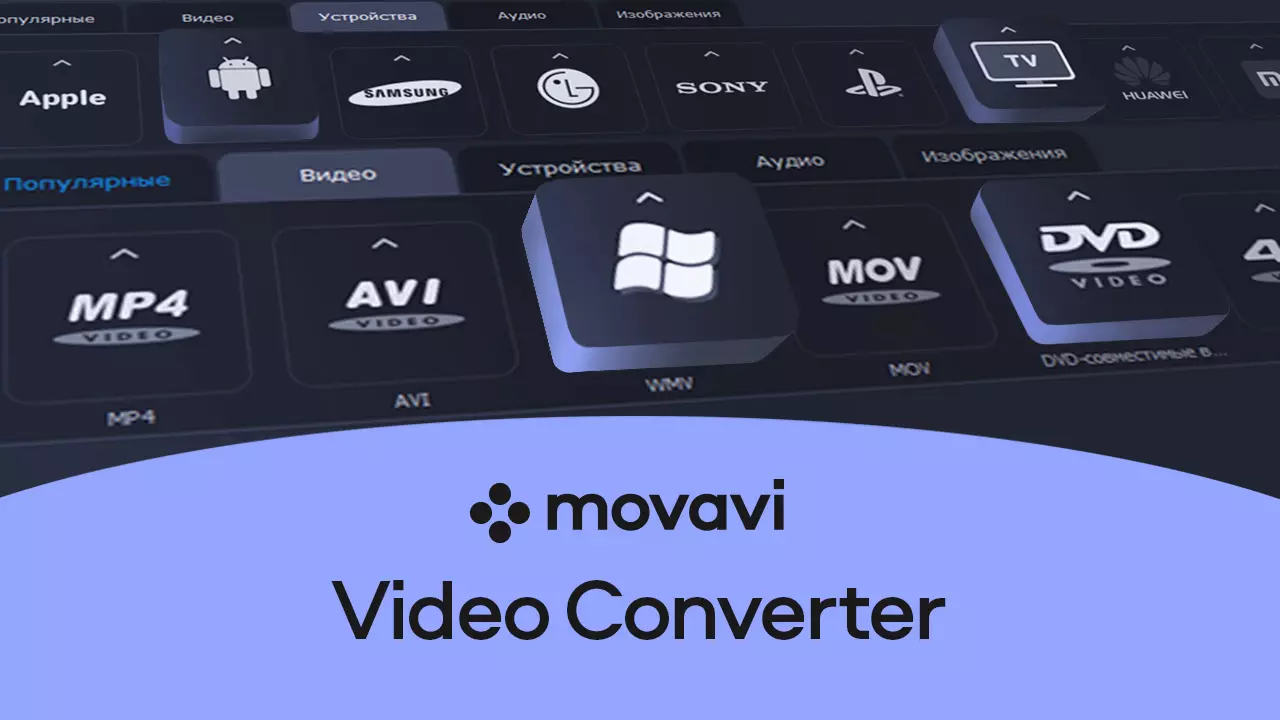 The Best MP4-to-MP3 Converters for Windows
There are quite a few desktop converters that you can download. Some are designed for Windows 10 and others are for Windows 8 and other operating systems. With a download, you never have to worry about being connected to the internet.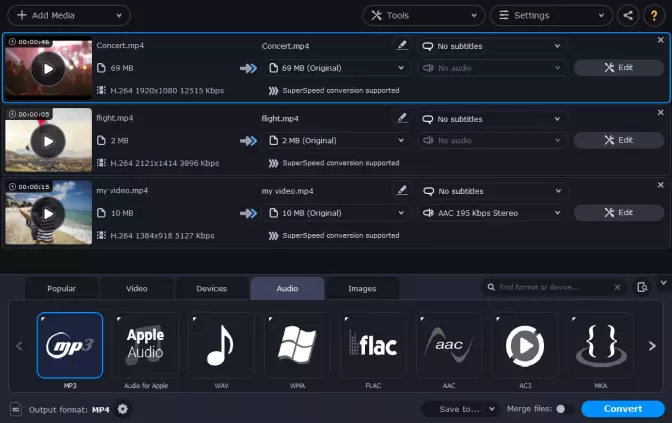 The Movavi Video Converter works to convert over 180 formats, including those in HD. It will compress the videos while avoiding quality loss. Additionally, you will have the ability to rotate, merge, and crop various video fragments to enhance the final video. A 'Convert Sample' will also offer you a sneak peek of the final version. The premium version also makes it possible to extract audio from the videos, offering up many other possibilities.
Pros
Free download option
Works with countless formats
SuperSpeed technology boosts conversion speed
Cons
The trial version is available for 7 days only and has some limitations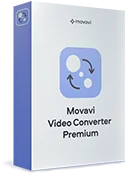 Movavi Video Converter
The ideal way to get your media in the format you need!
Convert video, audio, DVDs, and image files

Enjoy lightning-fast conversion without quality loss

Improve quality, adjust sound, trim and join files before converting

Save video and audio clips for easy mobile access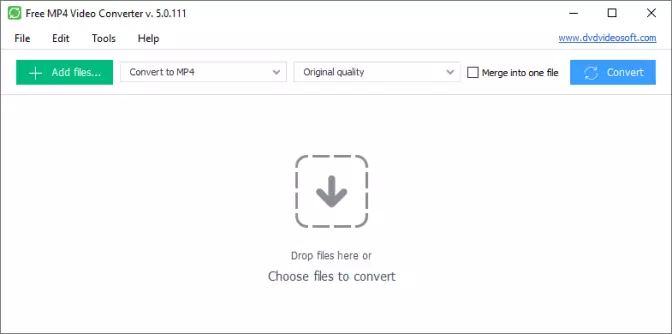 The Free MP4 Video Converter will convert a number of popular formats, including MP3, FLV, and AVI. A preset editor makes it easy to edit the video and audio formats. A unique feature also makes it possible to merge multiple video files into one. Downloads are available for virtually every Windows version. The converter gets down to business and is easy to use.
Pros
User-friendly interface
Works with many formats
Cons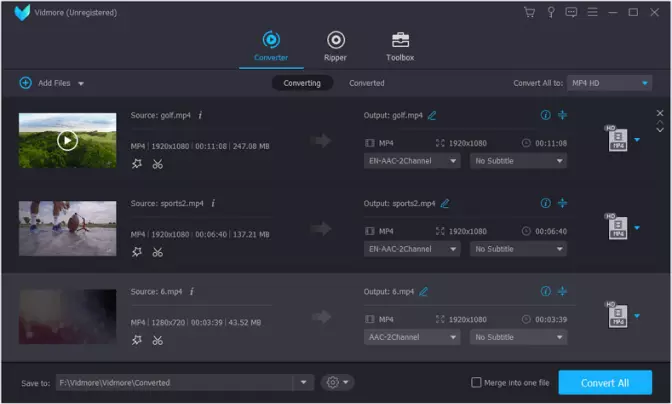 The Vidmore Video Converter advertises itself as being a "complete video toolbox." The software works to convert over 200 formats with no loss in quality. The converter can work from any device, too, making it easy to convert videos on the go. There is full 4K support along with 1080 HD quality. The converter also identifies as being 50x faster at converting videos.
Pros
Fast processing
Easy to use
Plenty of editing options
Cons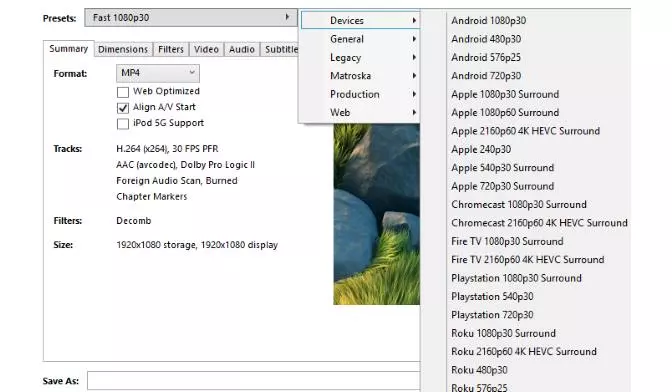 HandBrake serves as an open-source video transcoder. It can convert video and can be used on a wide array of platforms. Since it is open-source, it allows users to make a variety of updates and incorporate new features. It is free, too, so it's not limited to just a free trial. The software allows for live and video previews, chapter markers, and more.
Pros
Built-in presents
Various video filters
Completely free
Cons
There are glitches periodically
Requires a small learning curve
The Best MP4-to-MP3 Online Converters
Freeware, shareware, and more are available for some of the best online converters. There's no need to download these as you can simply visit a website and use them as long as you have an internet connection.
The Online Video Converter promises to be up to 84 times faster than some of the other converters out there. It will support over 180 media formats while retaining full and ultra HD video quality. Plus, there is an unlimited file size for uploading, making it easier to convert longer videos. The software also makes it possible to handle a batch conversion of multiple files at once.
Pros
Offers Dropbox support
Quality is maintained
Free
Cons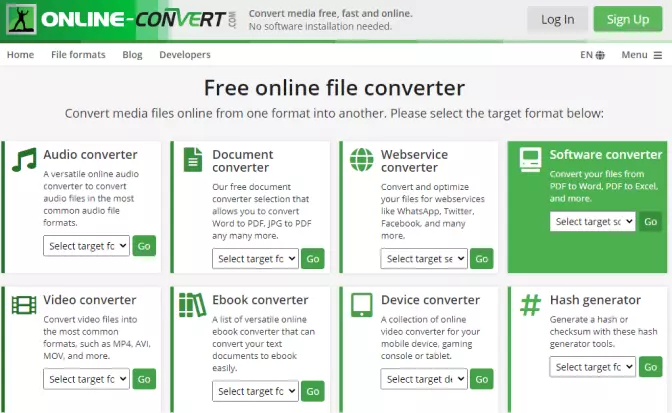 Online Converter conveniently works as a video converter, audio converter, as well as a document and ebook converter. It's as simple as identifying the target format and moving forward. The video converter will work quickly to convert into the MP3 format along with over 50 other source formats. There are also various settings to change the screen size, frame rate, and even use a mirror/flip version for the video.
Pros
Cons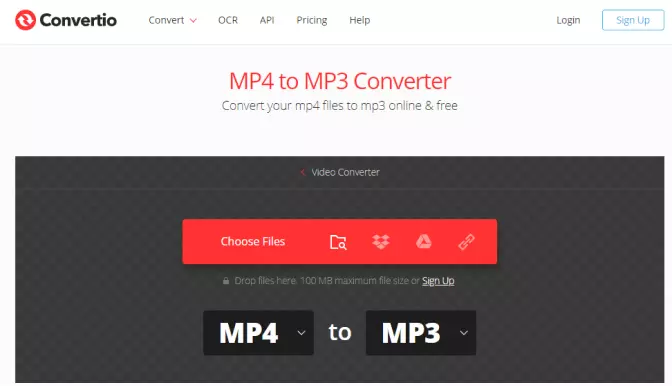 Convertio is a free online converter that will work to get MP4 files over to MP3. The software will work with files up to 100 MP in size before requiring a paid version. A few advanced settings are available, including cutting the video, changing the audio channels, as well as the frequency and volume. The simple format makes it easy to run the conversion without wasting any time. Convertio also works with image and audio files.
Pros
Simple interface
Converts into a wide array of formats
Cons
AnyConv offers a three-step process to convert an MP4 file to an MP3 file. It starts with uploading a file up to 50 MB. Then, there's the conversion process followed by the download of the MP3 file. The process is simple and makes it easy to get the video converted quickly. All files are deleted immediately to ensure that it is secure to handle conversions on the website.
Pros
Quick conversion
Multiple file formats available
Cons
Overly complicated to change file settings
No advanced features
How to Convert MP4 to MP3 in VLC
When you're using the VLC media player, converting from the MP4 file to the MP3 file is easy. When you're working on your PC, there are just a few steps to follow.
Click on the Media tab inside of VLC and go to Convert/Save.
Click on Add.
Browse and open the video file you wish to convert to MP3.
Click on Convert/Save.
In the Settings tab, go to Profile, and choose Audio – MP3.
Click on Browse and give your destination file a name.
Click Start.
This will only take a few seconds, providing you with a new file on your computer so that you can play the audio or video file in the MP3 format.
Frequently Asked Questions
What Are the Best Audio Converters for Free?
The best audio converters for free are the ones that are packed with features. You want to find one that works with various formats. You can also read this article to learn more:
How Can I Quickly Convert MP4 to MP3?
When you want to make a quick conversion between files, it's important to have a converter that you can depend on. Learn more about the conversion process here:
The best MP4-to-MP3 converter is what works best for you. We have made sure to identify some of the best converters available. The Movavi Video Converter is not freeware, but there is a free trial for you to explore the features. Take the opportunity to try it along with the others on the list to see which one meets your needs more effectively. In the end, you want to convert videos quickly while having access to a few key features.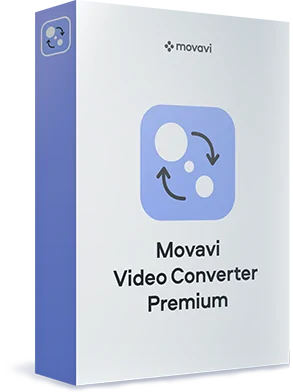 Movavi Video Converter
The ideal way to get your media in the format you need!
Convert video, audio, DVDs, and image files

Enjoy lightning-fast conversion without quality loss

Improve quality, adjust sound, trim and join files before converting

Save video and audio clips for easy mobile access
Read Other Useful Articles