Having trouble playing an audio file on your PC or smartphone? Try converting it to another file format with a free audio format converter.
We've narrowed down the 15 best free audio converters available for Mac and PC – highlighting their compatible operating system(s), input/output formats, pros and cons, and online ratings/reviews.
| | | | | |
| --- | --- | --- | --- | --- |
| Pazera Free Audio Extractor | Windows (Vista, 7, 8, 10) | Intermediate to expert audio enthusiasts who want advanced audio-editing settings | | |
| Switch Audio File Converter Software | Windows (8, 10, Vista), Mac OS, Android | Converting a group of different audio files into a single audio codec | | |
| Freemake | Mac, PC, and Android | Merging separate audio files into a single file | | |
| FileZigZag | N/A (browser converter) | Users who don't want to download software (or can't) | | |
| Zamzar | N/A (browser converter) | People who need support for many file types (1,200+ available) | | |
| Format Factory | Windows | Repairing damaged audio files | | |
| Oxelon | Windows 98, Me, 2000, XP, Vista (nothing newer) | Anyone interested in developer plugins and customization features | | |
| Convertilla | Windows | Quick downloads via Internet Download Accelerator | | |
| FFmpeg | Mac OS X, Microsoft Windows, Linux | Developers (or tech-savvy users) and people looking to convert rare audio file types | | |
| MediaHuman Audio Converter | Mac OS X 10.6 or later, Windows 2003 or later | Splitting audio files automatically (via .CUE files) | | |
| Hamster Free Audio Converter | Windows (32 and 64-bit) | Its device compatibility (200+ devices) | | |
| Fre:ac | Windows, macOS, Linux, FreeBSD, Haiku | Using as a portable converter (can save it to your flash drive) | | |
Free audio conversion software
OS: Mac OS X® 10.10 or higher, Microsoft® Windows® 7/8/10 (versions for older operating systems also available)
Input: OGG, Opus, AIF, AIFF, AU, SND, F4A, M4A, M4B, FLAC, M4R, MKA, MP3, WAV, WMA, MP+, MP1, MP2, AIFC, APE, MPC, MPEG-3, AAC, AC3, and more
Output: MP3, OGG, AAC, AIFF, FLAC, M4A, M4B, M4R, MKA, WAV, WMA, AU, F4A
TopTenReviews rating: 3.5 out of 5 stars
Movavi Audio Converter can convert audio files to all popular formats, extract and save the sound directly from video files, and ultimately produce high-fidelity conversions. It's also fast and largely error-free because of frequent support and optimization.
Movavi's Audio Converter software is available on all major operating systems and allows beginners and experts alike to convert and modify audio files. If you only need to convert to or from MP3, use the free version of the program. To edit or manipulate your audio, try the free trial of the full version and see if it meets your needs.
Pros:
HD video and audio conversion support, 180+ available file formats
Presets for 200+ devices
Simple interface
Easy for beginners to use
Shrink audio and video file sizes while maintaining fidelity
Batch music converter
Cons:
Free version doesn't include audio editing
Can't pull videos from YouTube
We hope our run-through of 15 top online audio converters helped you determine your top option(s) to convert audio on your computer. Whether you're looking for the best free music converter for converting to MP3 or need something with more features, there's definitely an option online to better meet your needs.
Still unsure which converter to use? Here's a quick look at the most notable things to pay attention to when picking out your audio converter:
Interface: make sure that whatever audio-conversion tool you end up downloading is easy enough for you personally to use. Most developers try to make software that suits their own audience, and if their audience is a bunch of computer developers (and you're not) then you'll struggle to use their tool even if you like what their tool can do.
Features: what do you specifically need from your audio converter? If you're just looking to convert a few old audio files to MP3, then you don't need a tool that helps you adjust file size and quality, do batch conversions, or help you organize songs into album folders.
Supported file formats: while it's a good idea to choose the audio conversion software with the biggest range of input and output formats, you ultimately only need a converter that will input your files and output the new audio codec you want. If you can't find input and outputs on the developer's website, Wikipedia can usually help.
Reviews and star ratings: want to avoid a headache using software that's buggy or lacks good customer support? See what users are already saying about the audio converter you've got your eye on.
Customer support: developers who keep their pages updated and have clear avenues to reach their customer service team can be the difference-maker when choosing between audio converters. Investigate customer support options before finalizing the software you choose.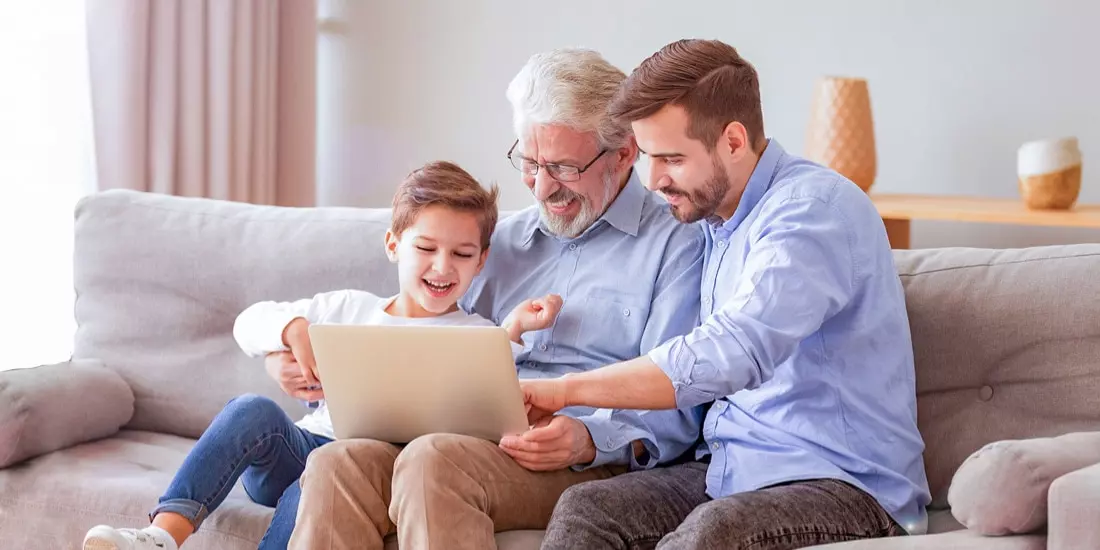 Movavi Video Converter
The ideal way to get your media in the format you need!
Frequently asked questions
Sign up for news and special offers