How to Open SWF Files
Browsing and exploring the Internet can be so simple, easy and quick these days but when it comes to watching videos or playing games online from your PC, you may be met with ERROR messages asking you to download programs in order to open the video or game. This can leave you feeling discouraged, and can cause headaches. Many of these files are SWF - ShockWaveFlash files. Currently, there are no browsers or desktop computers that have built-in SWF players, therefore downloading a program is required to play SWF files.
SWF files are created by Adobe. So it makes sense to download Adobe Flash Player and should work smoothly, right? If you are viewing the media online that is, however many players including Windows are not able to run video content offline using Adobe. This can have you screaming for help in frustration.
Don't lose hope just yet! Adobe Flash Player isn't the only method you can use to open and play SWF files. We have put together the top five best SWF players for Windows that are easy and simple to use.
You can also check out video converter by Movavi – a simple and effective tool for switching between video, audio, and image formats.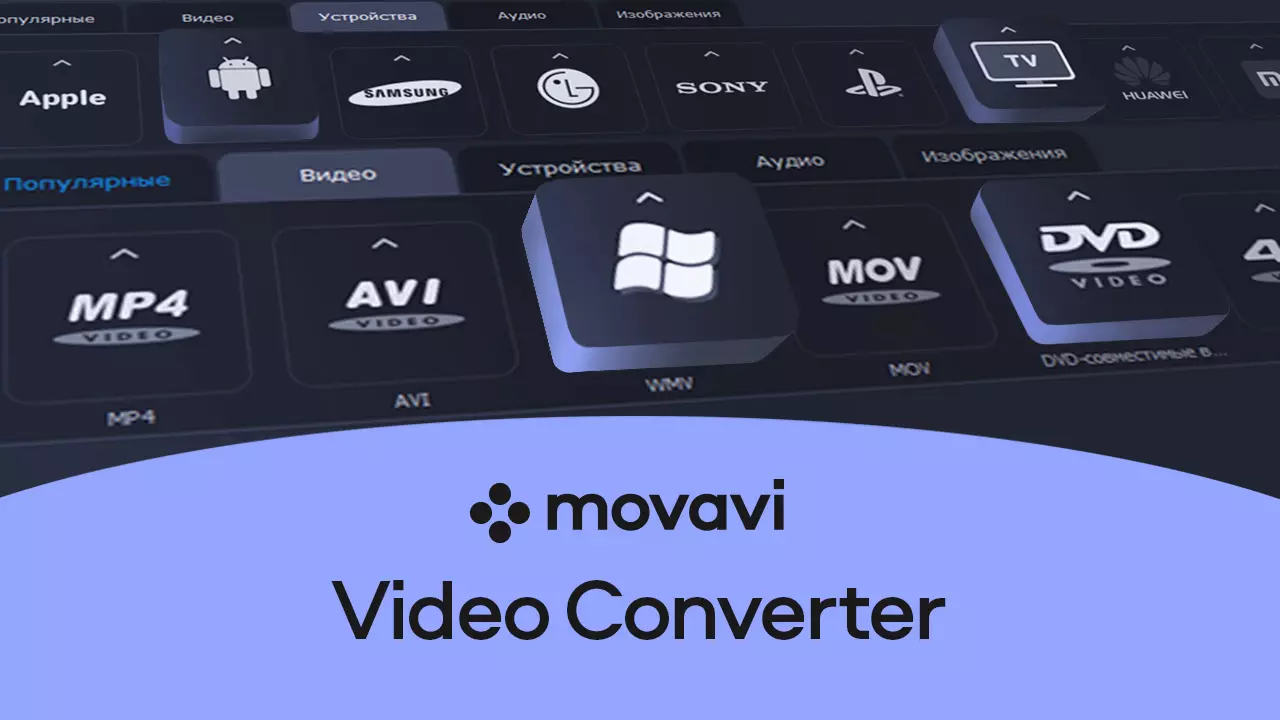 Compatible SWF Players for Windows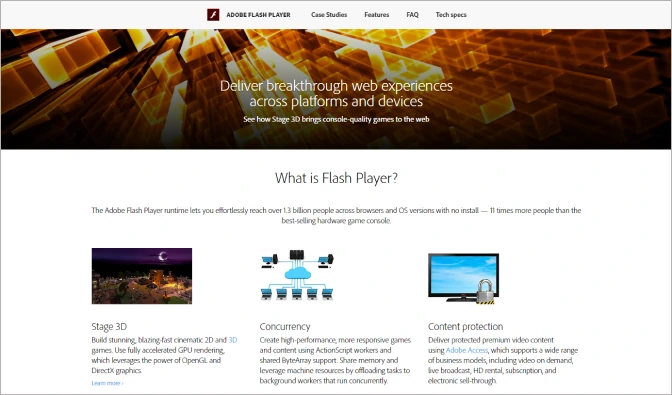 As we mentioned above, most SWF files are created by Adobe so there's no wonder this flash player is the most popular option to open and play SWF files. It can be used as a browser extension or as a standalone application to play files that are locally stored on your PC. This program allows you control over playback functionality, as well as permission to change the settings for storage, camera and quality of flash. It also acts as a browser plug in to play flash files in Google Chrome, Mozilla FireFox on a variety of different devices and supports HD videos and 3D graphics.
Pros
Has a browser plugin
Supports 3D
Cons
Playback might be bugged on Apple devices
Sometimes might seem slow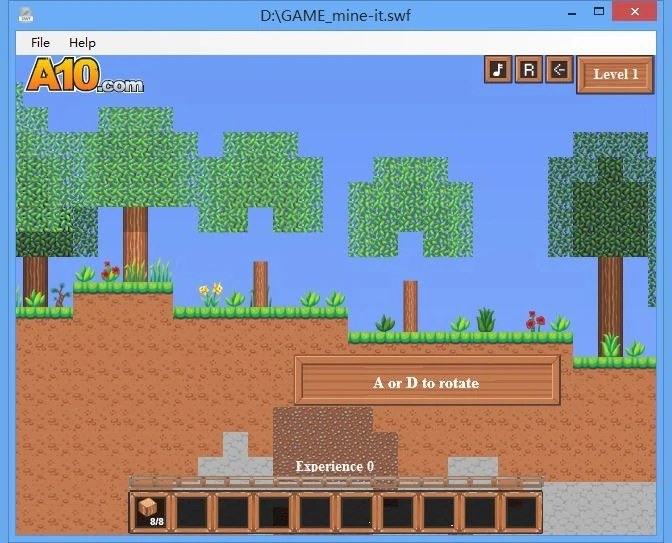 SWF File Player is a free SWF player that can be quickly downloaded and used to open and play local SWF files and online. This software automatically resizes the program window to fit the SWF content and provides an option to play the SWF file in loop mode. There are multiple options to change the settings of the camera, mic, volume and background colors and allows you to set the quality of playback. It is simple and relatively painless to get started with this file player for basic usage.
Pros
Cons
The interface might seem outdated
Only basic features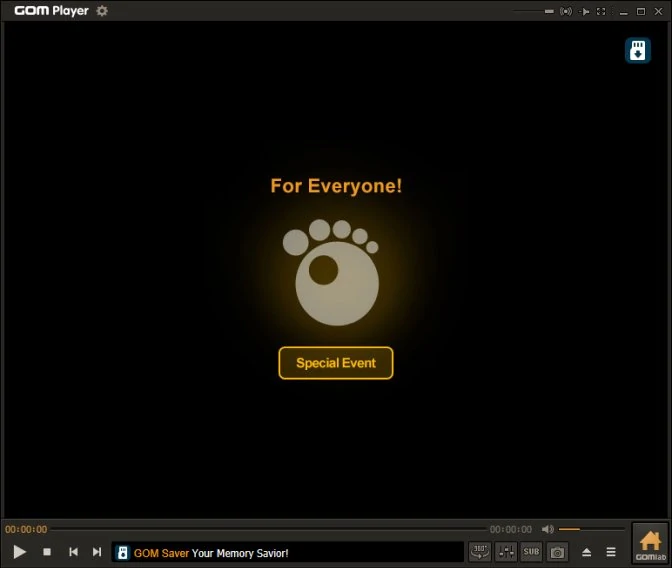 GOM Player is one of the world's most popular video players and can be used to open and play SWF files for free. With hundreds of advanced features, great customizability and full screen viewing, it's no wonder this flash player has millions of users around the world, using it for all their playback needs. It supports various file formats including AVI, MP4, MKV, FLV, WMV, DVD and Audio CD through codecs and can even play damaged SWF files. For movies, the GOM Player has a subtitle library and automatically searches and syncs subtitles for movies that are being played. They offer a PLUS program that eliminates the use of ads and reduces buffering in 4K UHD movies.
Pros
Can play damaged files
Customizable
Cons
Has ads
Might struggle with high-quality videos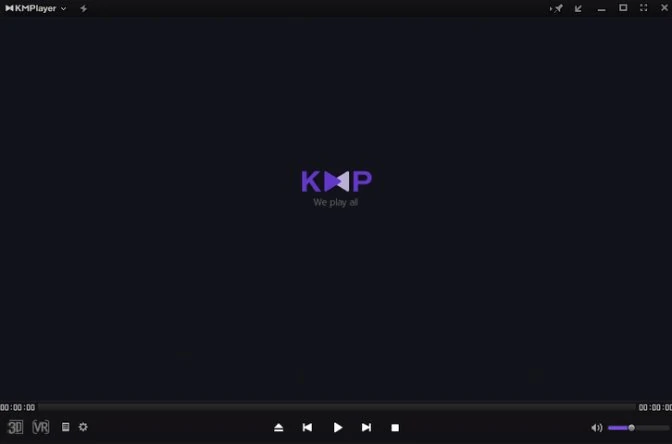 KMPlayer is a versatile media player software. With this software, flash files can be viewed in full screen and controls can be used to play, pause, stop, rewind and skip. KMPlayer also offers the option to open SWF files located on your PC from URL or from FTP as well as supporting viewers to watch 3D videos and 360 degree videos. It supports various codecs and high definition services with vivid image quality. Adjustments to the screen and sound can be made as well as options to reduce noise and choose super high speed mode. For movie SWF files, it supports 41 languages around the world through subtitles, which is helpful if you're learning a new language.
Pros
Cons
Might process files slower than some other programs
Might install extraneous software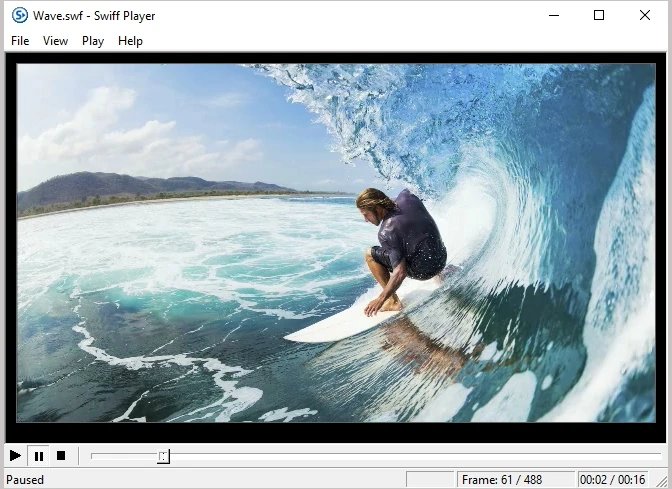 Another great but simple free SWF player which allows you to open and play SWF files locally and online and can be viewed in full screen. An easy to use player, it offers some media functions such as play and stop, enables the loop mode and navigates backwards and forwards within the file. If you're wanting to check the properties of the SWF file, Swiff can easily modify frame rate, dimensions, size, location and more. It is pretty limited, however this can reduce the amount of errors experienced through this player.
Pros
Free
Can modify a file in several ways if needed
Cons
For Windows XP/2000/Vista only
The interface might seem outdated
How to Open SWF Files
Once you have chosen your ideal SWF player, now comes the process of opening the SWF file on your PC. With just a few clicks, you'll be on your way to enjoying SWF media files on your desktop.
Step 1. Download the SWF file and save it to your computer.
Step 2. Go to the website of your chosen SWF Player and click the Download button.
Step 3. The program should start to download onto your Windows PC and be installed within a few minutes. If not, there should be a Click here button to force the program to download onto your PC.
Step 4. Go through the setup and follow the on-screen instructions before clicking Open.
Step 5. Once the download is complete, click on the File icon and then Open to choose the SWF file you have stored onto your computer and press Play. If you want to play the SWF file online and not locally, there may be an option to add the URL of the SWF file to open it through the program.
How to Open SWF Files with Movavi Video Converter
Are you looking for a simple, easy and quick way to open and play SWF files and even change the format of your video files, photos and other digital media? Check out Movavi Video Converter!
Movavi Video Converter is for those who want:
super speedy conversion;
media files to be easily recognized across all electronic devices;
to compress files for easier uploading;
adjust low sound levels;
be able to save digital media without losing the quality;
to edit files through trimming, stabilizing shaky videos, add captions and more;
to combine videos shot on different devices into one single format.
Head over to www.movavi.com/videoconverter to find out more about this product and how the program can transform your media world. You won't know you opened and played SWF files without it! Start your free trial to enjoy downloading, quickly converting, and playing videos.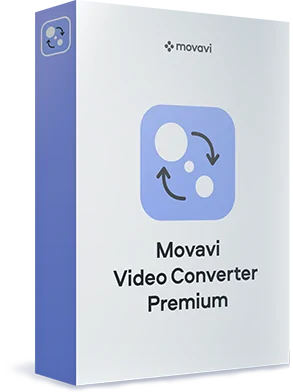 Movavi Video Converter
The ideal way to get your media in the format you need!
Convert video, audio, DVDs, and image files

Enjoy lightning-fast conversion without quality loss

Improve quality, adjust sound, trim and join files before converting

Save video and audio clips for easy mobile access
See Other Useful How-to Guides