How to Fix Choppy Video Playback
We all know how annoying a choppy video can be. The video viewing experience for downloaded or recorded videos is the most significant casualty. In this post, we discuss different steps that can help you fix choppy video playback on Windows 10.
Imagine that you've had a spectacular vacation where you took pictures and videos with your GoPro camera. On your flight back home, you notice that you can't view them. Why? Your favorite video player doesn't recognize the file format or the movies are jerky. Can you solve this problem? Yes. Let's find out how.
Before you can understand how to fix choppy video, we'll walk you through various issues responsible for this disappointing experience. You don't always have to make do with broken and jerky videos. Read on to find out how to make your choppy streaming video on Windows 10 days a thing of the past.
What Could Be the Problem?
A choppy or jerky video is any video output that has glitches when you play it. From out-of-sync audio to variable stream speeds, a jerky video on my computer is always a turn-off. Faulty videos can be a result of different issues, including:
Defective SD cards
Technical glitches
Outdated media players
Audio/video codec issues
Corrupted or damaged video file
Unsupported movie file formats
Outdated drivers
Deficient system requirements
With these causes in mind, take a look at the steps you can take to enhance your video experience.
You can also check out Movavi Video Converter – a simple and effective tool for switching between video, audio, and image formats.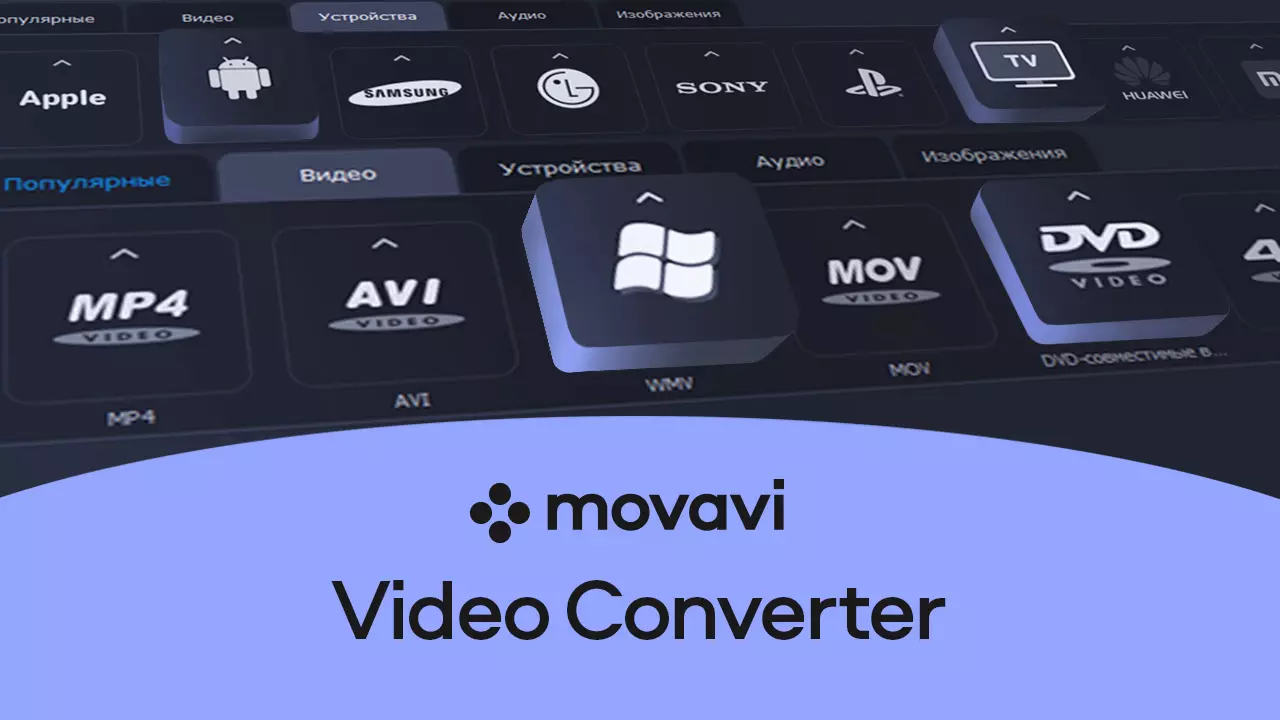 How to Fix Choppy Videos
Several problems might appear when you're trying to playback a video. Below, you'll find a check-list of what to do depending on the issue. Use the links below to get to the appropriate sections.
1. Update Driver Software
Outdated video and audio drivers often affect your videos. Check to find out if you are playing your video files on the latest version of drivers or media players. You can check their status from the 'Device Manager'.
If you have to update the drivers, expand the 'Sound, video and game controller' tab in the 'Device Manager'. Select the outdated device and choose 'Update Driver Software' after right-clicking on the driver's name.
You may need to upgrade your PC's CPU capacity or RAM if the problem lingers. This move should boost the overall performance of your system. In some cases, you may have to restart your computer for these changes to take effect.
2. Check Your Device's Specifications
Most videos have minimum systems requirements that your laptop or computer needs to meet to guarantee a seamless experience. You'll need no less than 6GB RAM to play a 1080p 60 fps and higher resolution video. These high-resolution videos will not play smoothly if your processor is below 3.0 GHz.
Your video experience depends mostly on both the graphics card and processor in your device. The GeForce GT 650M voice card should boost your device's specs and render an excellent video experience. On the other hand, not all lower resolution videos will play smoothly on every device – the minimum requirements play a part in all of these.
4K and HD videos are especially selective when it comes to system requirements. A 2.4GHZ processor coupled with a minimum of 4GB RAM should meet the cut and play uninterrupted top-quality videos. If you are working on Windows, you could consider adding virtual memory using a USB mass storage device.
If you can't solve the trouble with your specifications, consider reducing the resolution and size of the videos. As you record videos, keep them below 720p 30fps or restrict your recordings to smaller files. The videos should become less choppy and play smoothly even on your Windows 7 computer.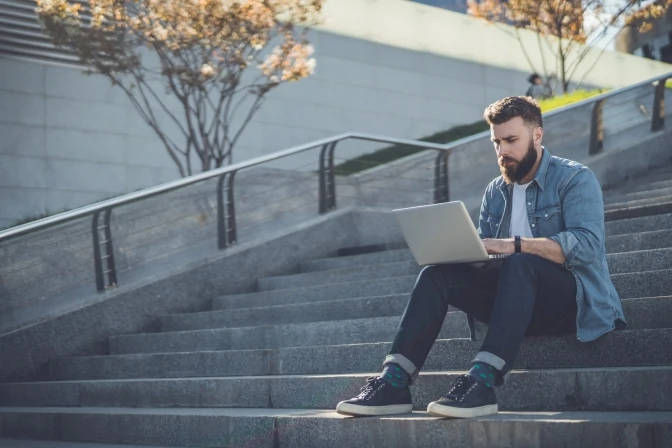 3. Use a Different Video Player
Your default Windows Media Player may be the cause of your problem, and there is no harm trying out a different media player. The VLC player is a great alternative, but you could also consider the KM player or the MX player. Any of these substitutes may solve your problem and restore the excitement of a video experience.
Compatibility issues may slow your videos or make them jumpy. In such cases, resort to the recommended media players for both Windows 7 and 10. For mac users, iTunes videos should not give you a hard time. You get to enjoy all your full-screen videos on any Apple device.
4. Use Speed Tricks on VLC
In a lot of cases, your device's processing may be at fault – especially if the video remains choppy in different media players. The VLC media player can help you take care of this problem with ease. You only need to increase the speed from the 'Tools' tab. Here is how.
Select 'Preferences' under the 'Tools' section
Go to 'Video Preferences'
Select all preferences
Select FFmpeg under the 'Video Codecs'
Check Allow Speed Tricks
Save the changes
Restart VLC
These steps should take you closer to a playable video file.
5. Convert Video
If the compatibility issues persist, converting the video to a different video format is a viable option. Trusted converters like Movavi Video Converter can help you quickly change the format of your digital files. You can compress videos to match your system properties without losing their quality.
The bestselling program allows you to enjoy your multimedia fun on any device with the plethora of top-notch formats, including MP4, HD, and AVI, it provides. The converter optimizes computers with multi-core processors to allow you to convert multiple files simultaneously. It is also suitable for anyone looking to reduce the size of their videos.
6. Repair the Broken Video
The choppy video playback issues may persist even when your device meets the minimum requirements and has up to date drivers. The problem lies elsewhere – you have a broken video file. It may be time to think about a video repair tool.
An efficient video repair tool can take care of that corrupt video. Such programs can deal with a host of issues including but not limited to compression issues, read errors or unsupported file formats. Video repair tools are specific for different operating systems. Make sure you choose the best option for your OS.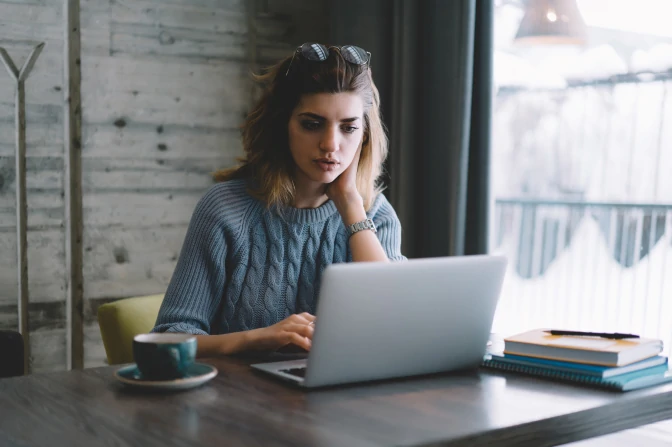 7. Clear Your Browser's Cache
Online streaming video glitches are the most frustrating – gamers on Twitch know this well. The temporary and cache files that your browser stores as you surf the net slow your computer. Deleting such files should provide the much-needed reprieve.
Tips and Tricks to Avoid Video Corruption in the Future
It is possible to ensure that you don't corrupt video files as you download or stream them. Here are a few measures you can keep in mind.
Use trusted antivirus software to keep virus attacks at bay.
Only edit copies of the original video file.
Have a backup for all your video files. Beat up as this sounds; you will always have a copy in case you damage the original video.
Convert video files with safe converters.
The best way to fix any problem is to do it early. Your troubled video experience should not be any different. Follow the steps mentioned above and have the time of your life with your favorite shows and videos. These go-to solutions should help you bid broken movies goodbye. A great uninterrupted playback experience on Mac, or any other device, can be the order of the day.
Movavi Video Converter ensures that codec or format issues do not stand in the way of an otherwise pleasant video experience. Download and install it today and enjoy all your subsequent video streaming experiences. Your world of video entertainment will change for good.
Frequently Asked Questions
🛠 How Do I Fix Choppy Video Playback?
To fix choppy video playback, consider following this short guide. If one of the steps doesn't help, just switch to another one.
Update the video and audio drivers on your computer.
Check your hardware: maybe it just can't process your file correctly, then resizing the video might help.
Get another video player. Some players you can download even for free might act better than default ones.
Convert your video to another format.
If nothing works, look for a video repair program for your OS.
💻 Why Does My Computer Stutter when Playing Videos?
If you watch videos online, check your Internet connection: its speed may be not high enough to transfer the video data. Otherwise, there might be hardware or software issues. If everything is up to date, maybe the file itself is damaged.
📡 How Do I Stop YouTube Videos from Lagging?
Try to lower video quality: click the Cogwheel icon on the video and check the video resolution. It might be too high for your Internet speed or your hardware. Choose the resolution that is lower than the current one.
Update the video drivers.
If the problem persists, clear your browser's cache and switch off the extensions one by one: they may affect video playback. Download and install the latest version of the browser.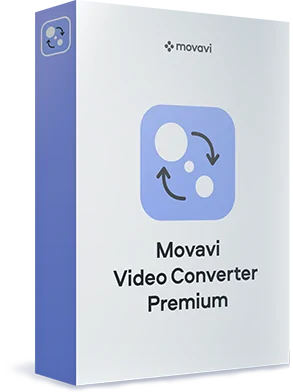 Movavi Video Converter
The ideal way to get your media in the format you need!
Convert video, audio, DVDs, and image files

Enjoy lightning-fast conversion without quality loss

Improve quality, adjust sound, trim and join files before converting

Save video and audio clips for easy mobile access
See Other Useful How-to Guides