How to Open SWF Files on Mac
One of the most common but difficult video formats to play for Mac users is the SWF (Small Web Format). Here are hack tips on how to open SWF files on a Mac.
You can also check out Movavi Video Converter – a simple and effective tool for switching between video, audio, and image formats. Click the link below to read more about the app.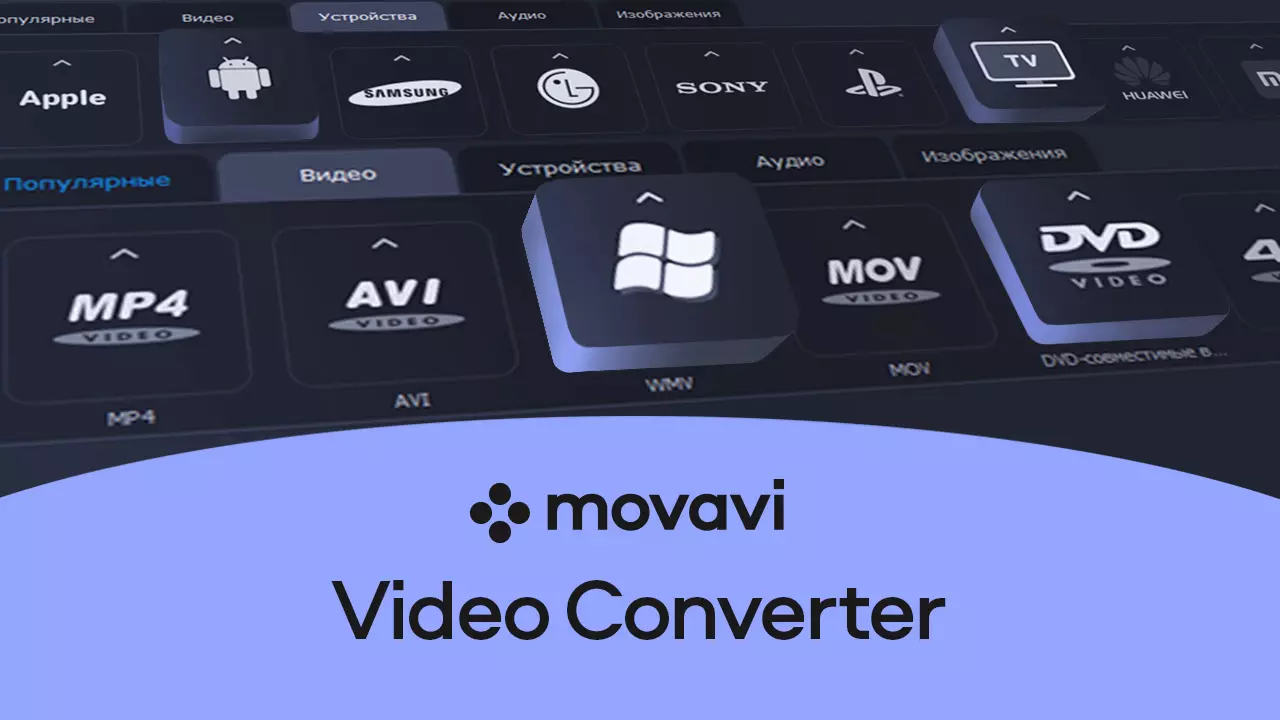 SWF Players for Mac
There is no much big deal about opening an SWF multimedia on a Mac. However, there are 'how to play SWF files on Mac' tips, which you can also benefit from if you or someone close to you would like to assess SWF files on your device, online or offline. SWF is a common macro media format now owned by Adobe and is used by many people to deliver multimedia files across the web, safely. You only need the right player – a 3rd party software on your Mac to get the format played. Here are some converterts and SWF players for Mac that will help you to play media files.
Online Play Options
With a Plugin. One of the best ways to open and play an SWF file is to open the SWF file online with an online plugin. All you have to do is to download a good browser plugin solution to fit for SWF files, online. Cloud Flash Player and Puffin are good plugins. With a browser like Google Chrome, you can use and enable the in-built Flash Player, PepperFlash. That way, you can access any SWF file online without hassles.
Using an Adobe Flash Player. Adobe Flash Player plugin is exclusively available on Safari browser on your Mac, which can enable you to play SWF files. This is easy and straightforward to do. In a few simple steps, you can get yourself playing SWF files online with your Adobe Flash Player Plugin.
Step 1: Run Safari browser on your Mac and go to the Preferences menu.
Step 2: Click the Websites tab and scroll down to Plug-ins and locate Adobe Flash Player on the list.
Step 3: Tick the square box beside, to enable the flash player on Safari. And you are ready to play SWF files on your Mac, online.
You can set the plugin from the Settings to make sure that it works. You can also set up your preferences for different websites to have SWF media automatically played.
To play your SWF multimedia offline, you will need to get a Mac-compatible software that will either allow you to play the format or to convert it to other playable formats. Here are some good options.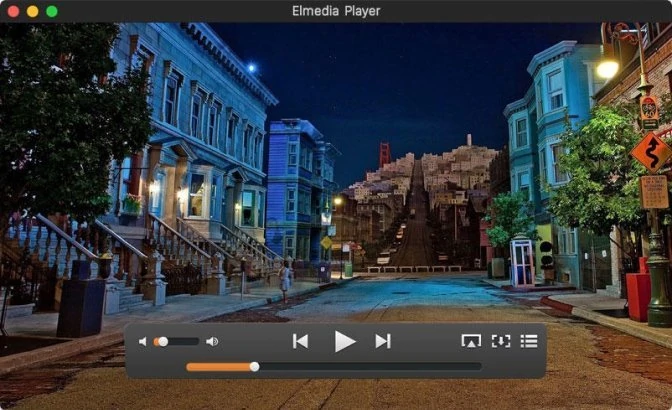 Elmedia Player is a versatile program that can play different Flash files on Mac without stress and it is relatively easy to operate. It offers plenty of options and controls. Though it works for downloaded SWF media on the phone, it also gives an allowance to browse and check online videos. It has a web browser inbuilt app, which allows you to browse and watch online SWF media without exiting the app. It is totally free and the Flash player allows you to set up your preferred and default video quality to preview your SWF files and to manage the flash settings.
Pros
Cons
The free version's functionality is limited
Might work worse on old computers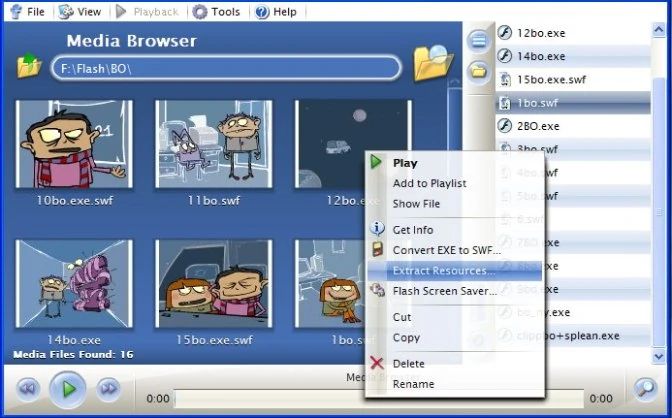 This is another free software, specifically customized for Mac OS, that plays SWF media. The viewer program provides basic options such as fast-forwarding, rewind, frame previews, etc. You can create and manage playlists on the software, zoom videos out and in, and set a default play quality. The software allows its users to take captions during videos.
Pros
Works on old systems
Easy to use
Cons
Is no longer supported
Might not suit for a new OS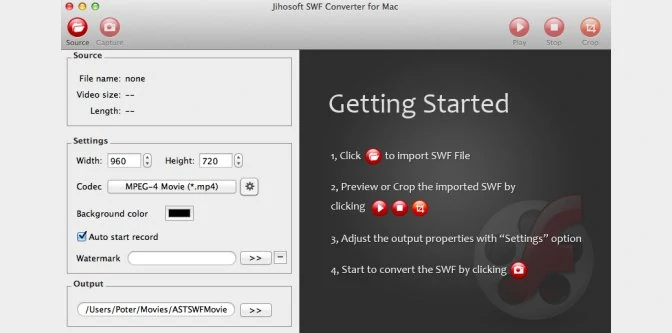 Jihosoft SWF Converter is a program that can convert SWF files to popular video play formats like, FLV, MP3, MP4, AVI, MWV, 3GP, MOV, and so on. Once the program is launched on your Mac, you can import the SWF file(s) and then have them converted/exported in your preferred output format. In a few minutes, depending on the size of the video, you will get a new file format. This software can detect online SWF videos on your guest website via URL, and can have them downloaded for conversion. It also provides video editing and other professional advanced features.
Pros
Can adapt your SWF files to any device
Has editing options
Cons
Is basically a converter, not a player
Might lack technical support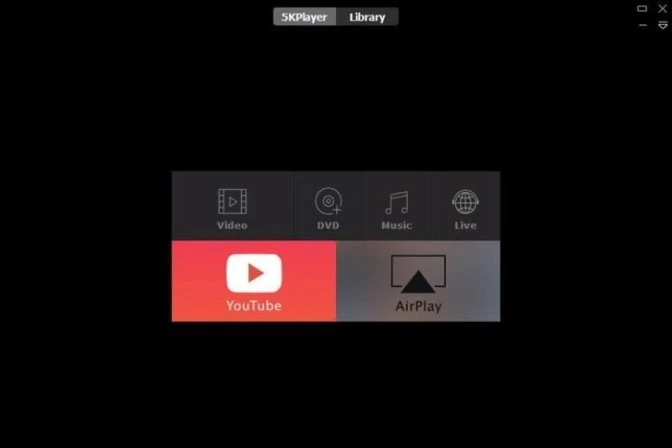 5KPlayer is another software for macOS. It is efficient and fluid in its operative dynamics. It plays videos with quality resolutions such as 720p, 1080p, 4K, and 8k while it also has a playback function. The quality of this software is top-notch as it supports MKV, WMV, AVI, MP3, OGG, AAC, FLV, and SWF audios and videos with origin from Dailymotion, Vevo, Vimeo, and YouTube. It works fine on both Mac and Windows. You can use the player as a music player or to stream online videos and download them.
Pros
Can be used for streaming
Able to download videos from many websites
Cons
Users complain about bad customers' support
Resource-demanding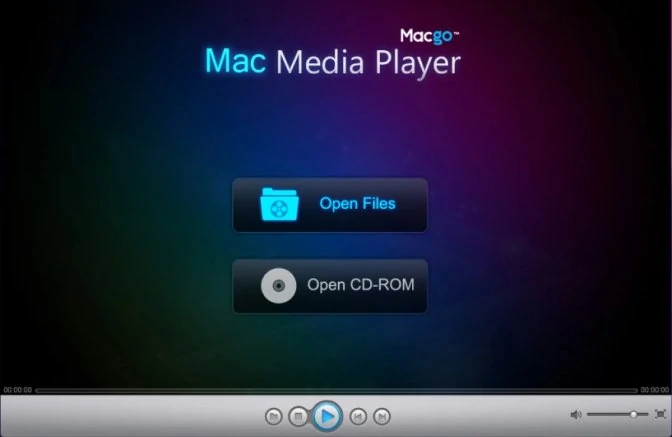 Mac special software is one of the cool options on the list that supports SWF files. It has a compelling user interface and the output gets out with top-notch quality as high as 1080p, HD, and DTS5.1. It offers enjoyable video view support for video and audio formats. Like many other software, it does not recognize built-in subtitles to videos; however, it supports the importation of external subtitle files, which will work just fine.
Pros
Free
Has a sharing function
Cons
Old versions might struggle to work on Catalina
Some users experience choppy playback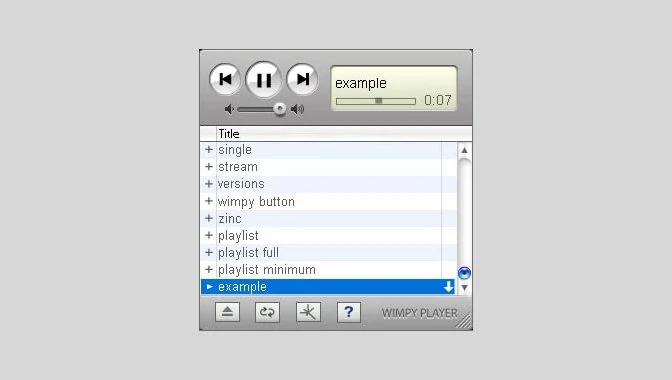 This Flash file player for Mac is a cross-platform player that is compatible with macOS and iOS, as well as Windows operating devices. Thus, it works for PCs, tablets, and smartphones. The media player plays FLV and SWF videos on your computer and it also supports 3GP, MP4, and MPEG-4 files with its characteristic H.264 codec. It also plays audio files pretty well, with formats like MP3, AAC, and M4A. Playing an FLV video or SWF file can be done with style by dragging the file into the already opened player on your Mac.
Pros
You can make your own design for this player
Can be embedded into a website
Cons
Some users complain about issues with files containing special symbols like "&" in their names
Doesn't have additional features, e.g., editing options
Movavi Video Converter has been in the market for a while and has continuously impressed people with its ever-increasing abilities and performance. It is compatible with Mac and Windows, all you need to do is to download the right option for your operation software. The video converter, though not free, is one of the most complete video converters with an impressive toolset that you will ever find anywhere. It gets better with a superspeed conversion rate, it allows over 180 conversion formats including SWF files and allows output in more streams of available formats including video, audio, picture views. Once downloaded, run the program on your Mac and you are set to have wonderful video conversion and customization experience with a fluid user interface.
Now, make your choice and get on to enjoy your SWF multimedia files on your Mac without worries.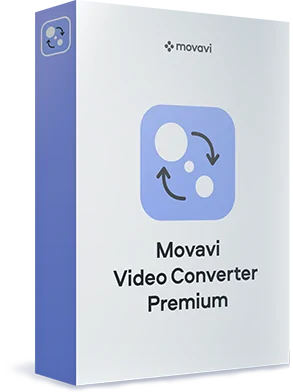 Movavi Video Converter
The ideal way to get your media in the format you need!
Convert video, audio, DVDs, and image files

Enjoy lightning-fast conversion without quality loss

Improve quality, adjust sound, trim and join files before converting

Save video and audio clips for easy mobile access
See Other Useful How-to Guides