Make sure your colleagues understand you from the outset.
Sales
Record demo videos for your prospects. Show all the unique features of your product and convince people you have the best. Personalize sales materials for each prospect. Build out your audience by sharing files via social networks. Save time by creating one video for all your sales presentations.
Engineering
Review design, code, and bugs. Get through QA more quickly and easily. Explain complex technical issues using clear videos, GIFs, and screenshots. Use graphics, annotation, and drawings so everyone understands exactly what the situation is.
Management
Transform dense written strategic plans into informative videos. Make remote communication more effective with webcam recordings. Capture multiple business calls simultaneously so you're on time everywhere.
Customer support
Record video tutorials for customers. Add voice comments to videos to clarify complex topics. Create support videos for common requests and use them to increase productivity, efficiency, and consistency of message. Upgrade flat FAQs to animated GIFs.
Marketing
Create unique marketing content for email campaigns and landing pages. Make marketing reports and graphics clearer for management and team members.
Onboarding
Record interviews and show the videos to team leaders to help them select candidates. Create engaging welcome materials for new employees. Record useful video tutorials for the corporate portal.
What can we offer that others cannot?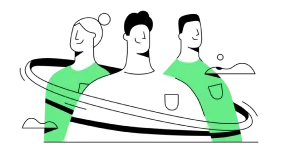 Multiple-language support
The program is localized into 14 languages, so it's convenient for international teams to use.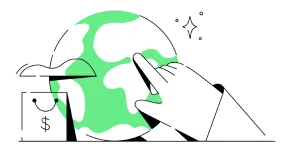 Bundles
We're part of Movavi, so Screen Recorder has been developed in close collaboration with our other programs. You can buy any software bundle at a discount and solve multiple business challenges in one go.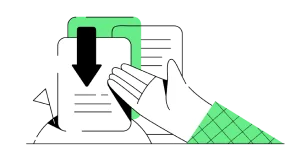 Frequent updates
We are constantly improving and providing additional features in our program. With each new release, Movavi Screen Recorder gets smarter, faster, and more useful.
Support and refund policy
If you experience any technical problems, you can contact our Support Center. We also provide user manuals, video guides, and how-to's.
If we are unable to resolve your problem, you can get a full refund of your purchase price within 30 days.
Read Refund Policy
| | Free trial version | Pro | Team |
| --- | --- | --- | --- |
| Price | $0 | $89.95 per user | Contact sales for volume pricing |
| Support | | Standard support | Premium support |
| Maximum number of users | 1 | 1–4 | 5+ |
| Watermark | | | |
| Trial period | 7 days | Without limits | Without limits |
| Screen and audio recording | | | |
| Webcam and system sound recording | | | |
| Video and screenshot editing tools | | | |
| Drawing on videos during recording | | | |
| Share via social networks and upload to YouTube or Google Drive | | | |
| Export in Full HD | | | |
About Movavi
Movavi offers a wide variety of multimedia programs that help you have fun with your videos, music, and photos on any platform and any device. We develop easy-to-use and powerful software that inspires people to edit, enhance, and share their content.
Since its establishment in 2004, Movavi has grown from a startup run by a small group of enthusiasts to an international business with over 400 employees. Our ever-expanding range of products is sold in more than 200 countries.
Processor
Intel®, AMD®, or compatible dual-core processor, 1 GHz
Display
1280 × 768 screen resolution, 32-bit color
RAM
2 GB for Windows 7/8/10/11
Hard drive space
300 MB available hard disk space for installation, 2 GB for ongoing operations
* The trial version of Movavi Screen Recorder has the following restrictions: a 7-day trial period, a watermark on output videos, and an inability to add a description or tags to a video before sharing it on YouTube. Learn more
Disclaimer: Please be aware that Movavi Screen Recorder does not allow capture of copy-protected video and audio streams.