What is a Storyboard? 7 Steps to Make a Storyboard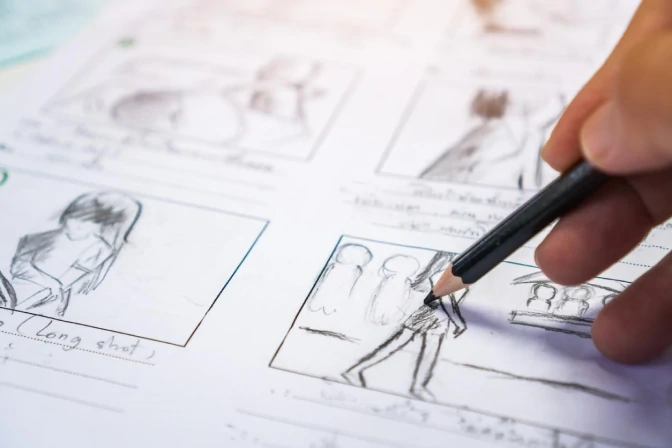 Video making isn't always a straightforward affair. Besides the subtle details and storyline, you still have to edit the video. It is easy to mix up ideas and lose the initial flow during the production process. A storyboard should help make this whole process less taxing.
This low-tech tool ensures that you have far fewer problems during production while enabling you to plan efficiently. Numerous storyboard templates are available for marketers and any other interested parties to use. In this article, we discuss how to make a storyboard in seven simple steps.
Before we go into the details of creating one, we need to answer a more pertinent question: what is a storyboard?
What is a storyboard?
A storyboard comprises numerous thumbnail images which outline the flow of your video. Each picture has some explanatory notes to help a reader make sense of the storyboard. You can use storyboarding software to create one or hand-draw your board.
While scripts are text-based, storyboards are visual representations of your video. Although it takes time to create one, the benefits are numerous.
They simplify the planning of your video.
You can find a clear vision of the video.
You'll have a more relaxed time editing the end product.
You reduce the chances of making mistakes.
You can share your ideas with clients or colleagues with ease.
What information should you include?
As you create your storyboard, you need to be clear on the details that you will use. You want to include just the right amount of information to effectively communicate your message without wasting much of your time and energy.
The ideal storyboard has enough images to tell the story from start to finish in a sensible manner. Provide a well-characterized thumbnail for every significant scene in the video. Define the characters, settings, and props on each image to give an easy time to your audience.
Factor in the transitions and position of the camera as you draw the pictures. Write additional notes when you feel the need to clarify essential details. The idea is to maintain the flow of your storyline.
How to Make a Storyboard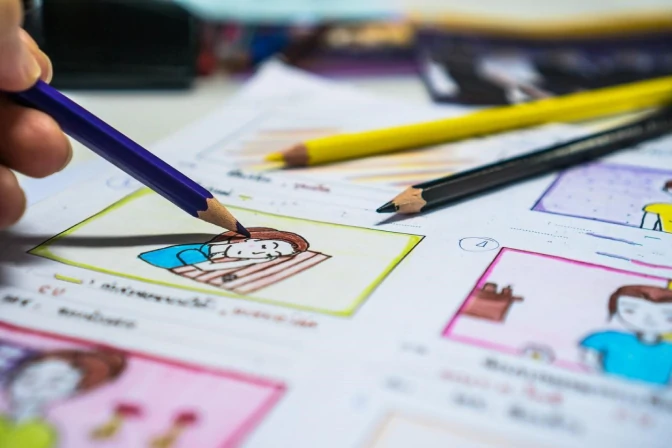 Making a storyboard does not require a lot of artistry or advanced knowledge of videos. These simple steps should help you transform your idea into a storyboard that will serve you well.
1. Define your goals
Before you get down to business, you need to have a good idea of what you hope to achieve with the video. With clear goals for the project, you can make informed decisions as you work on the board. Proper preparation is a prerequisite for success in any area, and this should be the case when you choose to go down this road.
Think about your target audience and the message you intend to convey. These key aspects will help you decide the tone and language to use for the video. Your words should tell the story. Do not leave room for second guesses.
Set the most appropriate time frame for the video with the target audience in mind. The publishing channel will also influence the content and nature of your video. Once you take care of all these factors, you'll be in an excellent place to create the storyboard.
2. Brainstorm your ideas
Run all the ideas for the video with a friend or colleague. The goal is to find out how you can blend all your ideas into one compelling story. Write down everything that crosses your mind and identify what you will include in the video. This choice will ultimately influence how you create your storyboard.
As you do this, try to visualize the ideas in storyboard sheets. Keep in mind the sequence of events for your story. Then, you will be able to figure out the outline of the storyboard. At this stage, you'll need to point out the principal characters, the setting, and theme of your video, as well as how the props and characters interact.
From this point onward, creating the storyboard should be more straightforward.
3. Create a timeline for your story
With the flow of the story in mind, sketch a suitable timeline that will guide your storyline Identify the start point, critical transitions, and end of the story. Fill all the gaps in the timeline to ensure that you create a seamless flow. While at it, ensure that you simplify the plot without taking away its tension.
4. Begin sketching
The layout of most storyboards includes a series of boxes. Free storyboard templates, which provide examples for you to follow, are a suitable alternative if you are not keen on drawing your boxes. Choose your preferred format before you start drawing. Ensure that the boxes on the storyboard paper do not take up all the space- you still need to include additional notes.
Like you'll handle an animation book, deal with one scene at a time. Storyboards do not need any fancy artistic details. With a storyboard software or basic sketching, you will be good to go. Drawing by hand is much simpler and allows you to convey your message more practically.
You can always opt for stick figures if your drawings don't appeal to you. Ensure that the desire for perfection do you get the better of you at this stage.
Here's a template you can use for your storyboard: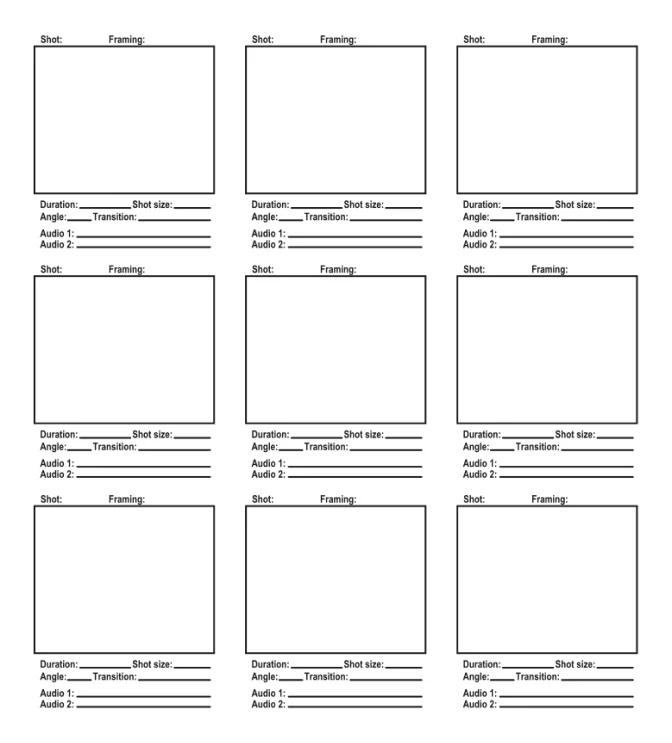 5. Include Additional Notes
Briefly describe everything that is taking place in each frame with a few notes under the boxes. Add any useful notes that will guide the production process. Details like camera angles, texts-on-screen, and special effects are suitable for this part. Base these notes on the contents of your script.
As you create the storyboard, don't rule out any valuable changes to the story. Be open to new ideas at all times as long as they don't change the flow of your ideas.
6. Seek a second opinion
Get a colleague to analyze your complete storyboard and provide honest advice. They'll help you know whether the board communicates effectively. You'll also discover possible oversights and areas that you can improve.
The revision step may turn out to be vital as you look at your story from a different angle. The right feedback should help you keep in check any mistakes before you get into the production stage.
7. Revise the storyboard
Assess the feedback you receive and make appropriate changes where necessary. You don't have to buy every idea your friends give you. Implement only what is sensible. The storyboard should give you an idea of what to expect during production.
With the storyboard, you should have an easy time selling the idea to potential clients or bringing all the members of your team on board with your plans. As it provides the overall picture of your video project, the storyboard is an excellent tool for clearing any differences you may have had while brainstorming. Working as a team to create the storyboard is also a great alternative.
With these steps in mind, you should have an easier time making your next video. To get the best results from the whole process, you'll need to put in the time and effort. A storyboard provides a clear picture of the video project and helps you stay on course during production. If you want to make a video, try doing a montage with Movavi Video Editor Plus.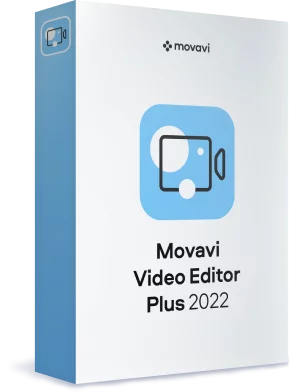 Movavi Video Editor Plus
Creating videos has never been so easy!
Edit video clips, images, and audio on a timeline

Add transitions, filters, titles, and callouts

Use special effects like Chroma Key and Slo Mo

Export videos in any popular format
See other useful how-to guides