Movavi had stopped developing your product, choose alternative product with regular updates!
Screen Recorder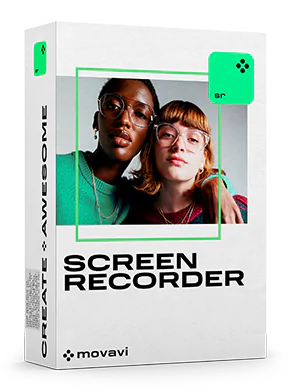 Record just what you need
Record screen: apps, live streams, webinars
Grab sound from speakers and microphone
Capture webcam output
No watermarks
Unlimited recording time
Bestseller
Screen Recorder + Movavi Video Editor for Mac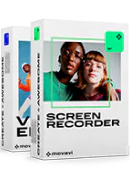 $

162.95
$72.95
(incl. VAT)
Record and edit videos from screen
Screen Recorder Studio

$

0.00
Record desktop and apps
Create your own video clips
Capture live-streams
Create complete clips, even movies from your footage
Add animated titles and special effect
Share videos on YouTube
Optimize clips for smartphone and TV viewing
We accept:
Secure payments
24/7 payment support
30-day money back guarantee
Frequently asked questions
What's the difference between a personal and a business license?

Get the personal license if you are planning to use the program for non-commercial purposes at home. The business license is designed for commercial use of the program in a business environment. Personal and business versions of the program itself usually have the same functionality unless the product description says otherwise.

Can I use one license key to install the program on multiple computers?

One license key can only be used to activate the program on a single computer, unless otherwise stated in the offer. If you want to use the program on multiple machines at the same time, you need to buy the appropriate number of separate license keys.

What happens after I've paid?

Within 15 minutes of purchase, you will receive an email with a download link and activation key in the email account you used to make the purchase. Use these to download and activate the program.

I have payment problems. What should I do?

Contact the 2Checkout 24/7 English language support service by phone at +31 88 000 0008 (international) with all payment-related questions, or visit 2Checkout Shopper Support to request a solution to your issue.
Go to 2Checkout Shopper Support

Is my payment information secure?

Yes, it is. Our payments are processed via the 2Checkout payment gateway. 2Checkout provides the highest standards of online security and guarantees the safety of your payments and personal information.

I want a refund. How can I get my money back?

If you experience technical or other problems that cannot be solved, you can get a complete refund of your purchase price within 30 days. Check our Refund Policy to find out if you are eligible for a full refund.
Read the Refund Policy

I lost my license key. How do I retrieve it?

Visit Movavi Support Center and enter the email address you used for the purchase. We can then resend the key to that email address.
Fill out the Lost Key form

What's a lifetime license?

Lifetime means forever! When you buy a Movavi product, you can use the version you bought for as long as you wish. You are eligible for all minor updates within this version at no cost, but you'll still need to upgrade to a newer version when it comes out to receive further updates.

I haven't received an activation key. What should I do?

First of all, check your junk mail folder. You should receive the email with an activation key within 15 minutes of payment. If you can't locate it, complete the Lost Key form in the Support Center. You can also contact our Support Team with the transaction number from your payment confirmation email.

If you haven't received a payment confirmation email, you may have entered your contact information incorrectly. Please contact our Support Team with the time and date of your purchase, the program name, and your payment method.
Fill out the Lost Key form
Contact Support Center
Didn't find an answer to your question? Contact us!