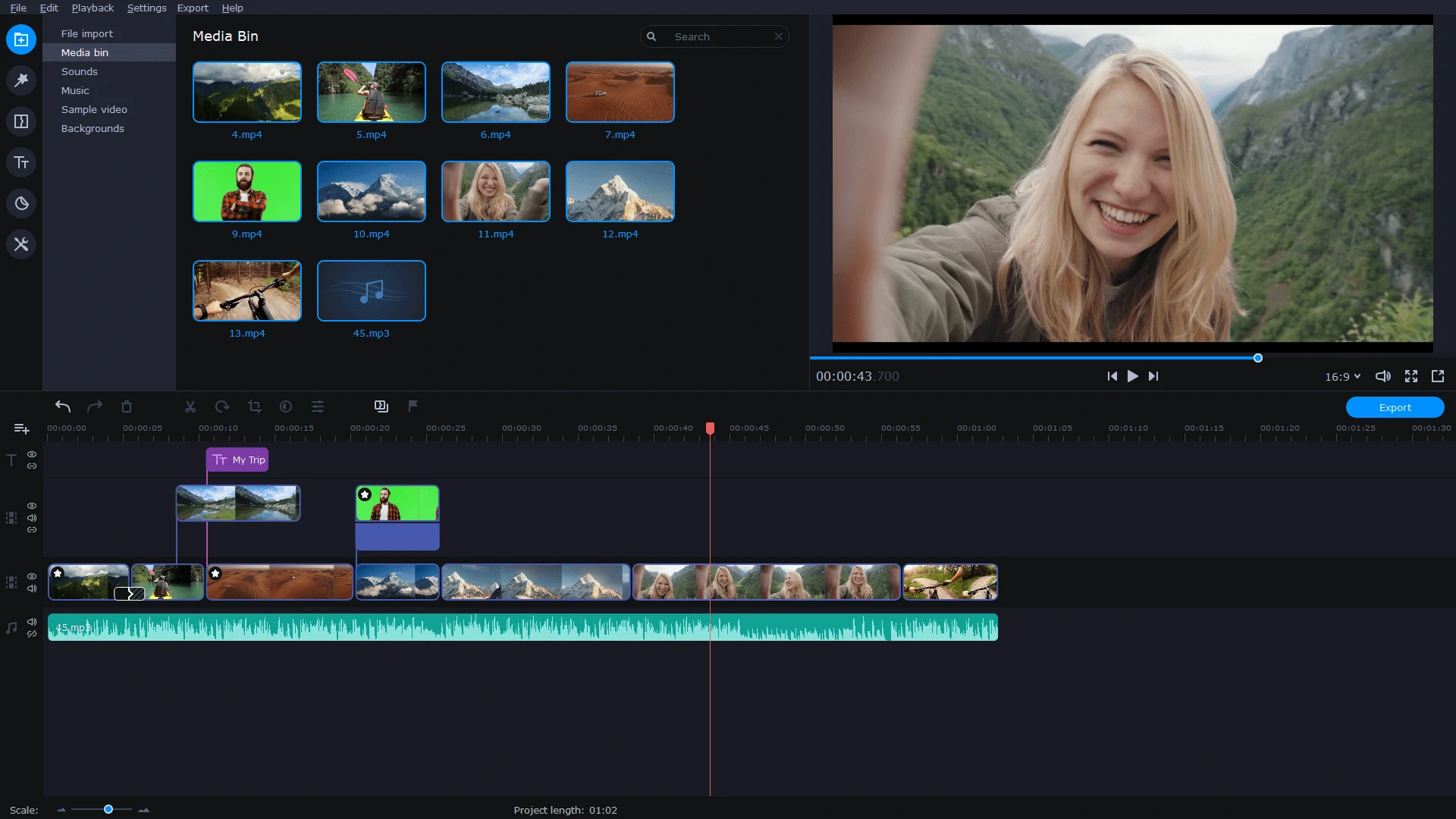 The Best Computers for Video Editing in 2022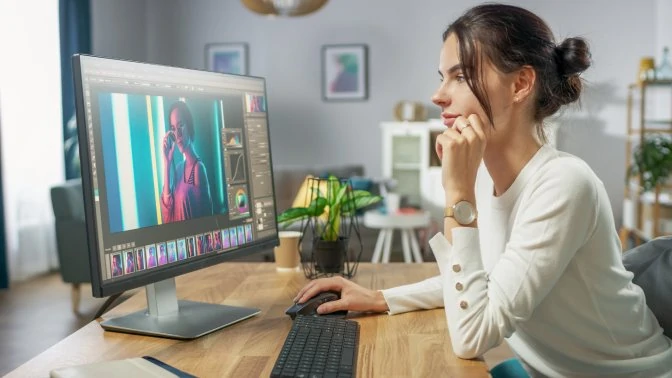 You want to up your video editing game, perhaps by integrating 4K videos into the mix. To do that, you'll want to find the best PC for video editing. At the same time, you want something that isn't going to break your budget. Finding the best cheap computer that can handle your multimedia needs well isn't easy given the sheer number of choices available and varying capabilities of each. In this post, we'll break down our list of top PCs to take your video editing to the next level without breaking the bank or requiring you to build a custom computer from scratch. Each of them will give you all the power you need to grow your YouTube channel.
The list below is presented in no particular order. Since each of the computers has made the list, you can assume that each of them would make a great choice. Which one you choose will ultimately depend on your own personal needs and how the computer in question fits with those.
Disclaimer: We use affiliate links to the products mentioned on this page. When you click an affiliate link and make a purchase, we receive commissions. If you want to support our portal, you can use the links. Otherwise, you can find the recommended products using a search engine.
Finding the Best PC for Video Editing
#CommissionsEarned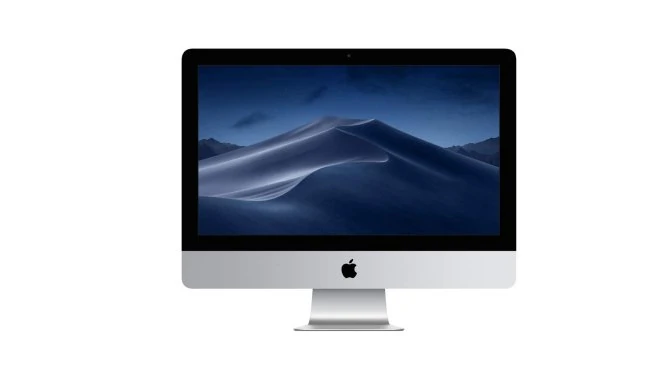 Apple products have long been the choice of video editing and graphic design professionals. While the Mac Pro is a fairly expensive computer, the all-in-one iMac is certainly more affordable and still possesses the power required for video editing. The new iMacs are available in 4K and 5K display resolutions ensuring that you'll be able to meet the demands of today's video consumer. The high contrast and densely packed pixels on these displays also make them a joy to look at.
If you opt for the 4K or 5K models, you'll get a powerful Radeon Pro graphics card with up to 8 GB of VRAM to power all of those pixels, and your video editing software. As for the CPU, you can go as high as a 3.1ghz 6-core i5 processor. Starting with the 4K models, the option for Apple's fusion drive is available. Fusion drives contain a solid-state storage portion so your most frequently accessed files load quicker.
Apple products, of course, run Apple's macOS operating system, the latest of which is called Catalina. If you are more comfortable with Windows, then this is something you should consider. The macOS interface is clean and easy to use however, so you needn't fear the switch if you find the Apple product more appealing.
#CommissionsEarned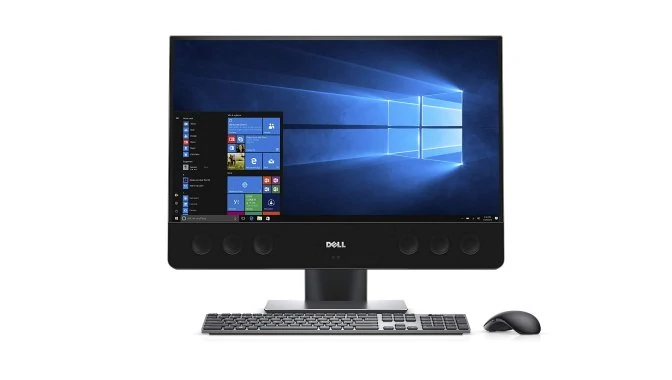 If you love sound, then the best-in-class sound of the Dell XPS 27 all-in-one may just be your favorite of the group. The computer features a soundbar with 10 speakers and 50 watts of power, making it sound a step above other all-in-one options. Of course, this is a video production list and not a sound production list, so Dell has some other great features as well.
Like the iMac, the Dell as a 4K display. In this case, though, the 4K option is standard. The optional Radeon RX 570 graphics card will give you more than enough power to push all 4K of those pixels towards whatever video editing task you ask of it, as well as run the latest games at decent settings or power your VR headset.
The XPS also features a microphone array and far-field speech capabilities to power Microsoft's Cortana and turn your computer into a virtual assistant that you can control just by talking to it. This feature works from up to 13 feet away from the computer.
#CommissionsEarned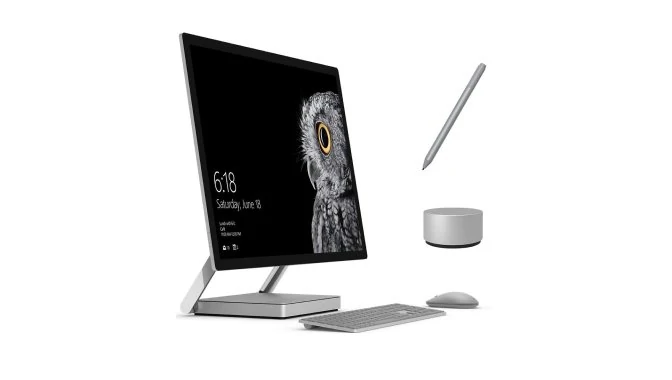 The Microsoft Surface Studio 2 is one of the more expensive options on the list, but the price gets you a computer that packs a powerful punch. The Studio is Microsoft's all-in-one desktop solution for their Surface-branded computers and tablets. The base model comes with the powerful Nvidia GTX 1060 graphics card with 6 GB of VRAM, but that can be upgraded to the GTX 1070 and 8 GB of VRAM. This will allow it to run almost all modern games at the highest quality settings possible. Which, of course, gives it plenty of power to push your video projects ahead.
The display on the Surface Studio 2 is a rather unique 4500x3000 pixels. Like all of the other options on the list, this will give you enough screen real estate those 4K videos. The computer also comes with up to 16 GB of RAM and up to a 1 TB SSD drive.
#CommissionsEarned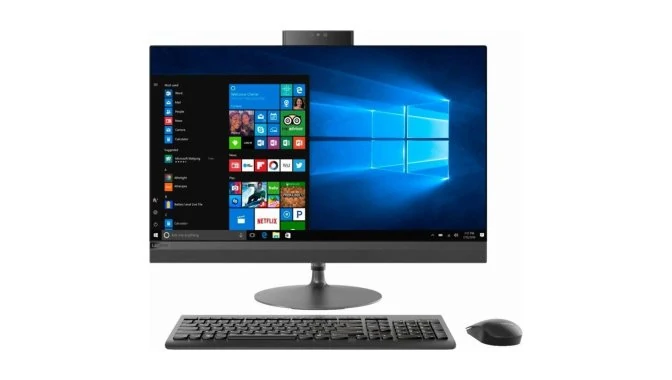 If you do not have a 4K camera, then perhaps a 4K monitor is overkill for your needs. In that case, your money is better spent increasing the specs that you will make use of. The Lenovo IdeaCentre 520 is the first, and only, Full HD option on the list. The less advanced monitor makes it one of the more affordable options on the list, but it still has the power needed for editing on its 1080p display.
The IdeaCentre has 16 GB of RAM standard, along with a 256 GB SSD drive and a 1 TB hard drive. Its 6-core i5 Intel Core processor is good for up to 3.3 GHz. The 23.8-inch touchscreen display is powered by an Intel UHD Graphics 630 chip that shares its memory with the system RAM. The Lenovo is powered by Windows 10 Home 64-bit edition.
#CommissionsEarned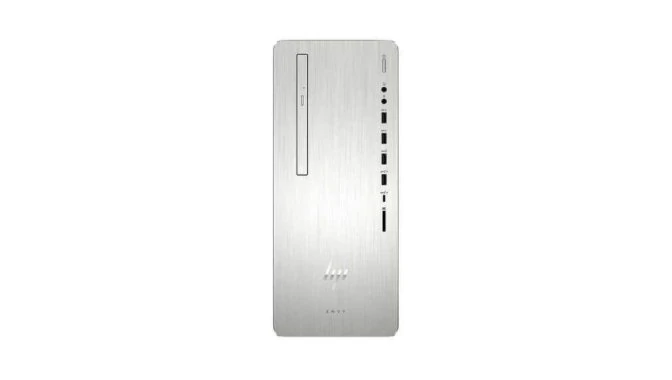 Moving away from all-in-one computers, the HP Envy 795 is the only tower on the list. This means that you will have to purchase a monitor for it separately. The computer's specs are more than capable of handling a 4K monitor though. In this case, it has a powerful Radeon RX 580 FH card with a whopping 8 GB of VRAM. Combine that with the 16 GB of system RAM and you have a system that will easily handle your video editing needs. Combined with a 4K monitor, it easily competes with the all-in-ones for the title of best desktop for video editing.
The Envy comes with an Intel Core i7 6-Core processor that clocks in at 3.2 GHz with a turbo boost rating of up to 4.6 GHz. It has both a 128 GB solid-state drive and a 2 TB hard drive to give you a nice trade-off between fast loading and maximum storage space.
Although it doesn't come with a monitor, you will get a keyboard and mouse with the Envy. Like most modern computers, HP has packed in their wireless keyboard and mouse options to keep your desktop free from the clutter of wires.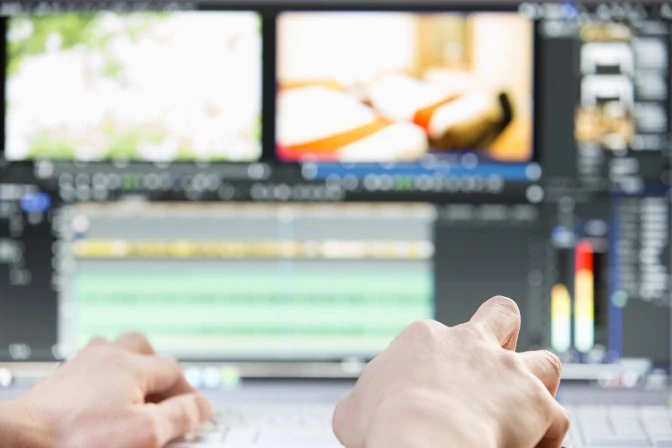 After you've found the best computer for video editing, you'll want to pair it with the perfect software for video editing. There are a lot of options out there and they too can be hard to sort through. Movavi Video Editor Plus has a ton of great features with a focus on being easy to use so you can be creative without restraint. We want you to spend your time fulfilling your creative vision, not reading instructions on how to do so. We invite you to download a free trial of Video Editor Plus so that you can see for yourself how much it will raise the production quality of your videos. It is available for both Mac and Windows computers and is suitable for amateur and professional content creators alike.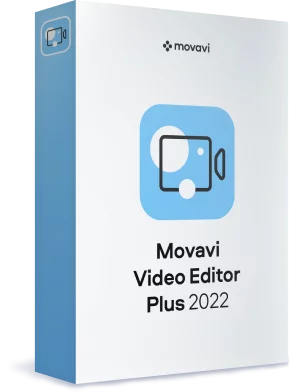 Movavi Video Editor Plus
Your next step in video-making
Edit video clips, images, and audio on a timeline

Add transitions, filters, titles, and stickers

Animate objects using keyframes, use more built-in media

Export videos in any popular format
* The free version of Movavi Video Editor Plus has the following restrictions: 7-day trial period, watermark on the output videos, and, if you're saving a project as an audio file, an ability to save only half the audio length. Learn more
See other useful how-to guides